Great 2 week China Trip
Our family (nine people aged 14-81) just returned from an amazing 2 week trip to China where we visited Beijing, Xi'an, Shanghai and Hong Kong. The trip was organized by China Culture Tour under the dedicated, detailed work of Lydia Huang. She was very patient and made sure that the trip was what we wanted. We went through 6-7 different itineraries before we were happy and through it all, she was very helpful and patient. She stayed in touch with us (via WeChat) throughout our trip. She updated us with the name and contact numbers of our guides for each city 2-3 days prior to arrival which allowed us to contact the guides directly to confirm meeting places. This made for no confusion and we were met by each of our guides as expected. Overall we were very happy with the service of our travel consultant (Lydia) and most of our guides and hotels.
We started our trip in Beijing. Our guide here was Jin and he was exceptional. His English was great and his knowledge and passion for his city was great. He was very patient with us and made sure that we saw what we wanted. He did some minor changes in the itinerary due to some political events happening in Beijing at the time we were there. This avoided huge crowds in the city and made our visit more enjoyable. He even took us to the train station and helped us get onto the train carriage before he left. We stayed at the Regent Beijing which was very nice and had a great breakfast buffet. The lunches supplied were also very good selections of local food. One highlight of our trip was the Great Wall. We went to the Mutianyu part of the Wall and got to freely walk along a good portion of the wall. We even got to toboggan down the final bit which was a fun way to descend. Next we saw the Hutongs and enjoyed a quick rickshaw ride through them to our next stop which was learning about and painting our own Chinese Opera Masks. Jin was able to get us tickets and a ride to see a Kung Fu show. We also wanted to do some shopping and he made it work with his driver so that we were able to fit all of this in, in addition to our scheduled events. I would highly recommend Jin as a guide next time we visit Beijing.
We next took the High Speed Train to Xi'an. There we were met by Robbie. He was an adequate guide who was very knowledgeable about his city. His English was ok, but he did not communicate clearly with us at times, and at times both sides got a little frustrated. Overall, we had a good time in Xi'an. The Terracotta Warriors is a must as is the Xi'an wall. If you have time, biking the wall is a great way to see it. Muslim Street Market was very interesting. It was a great place to shop/barter and to try some local street food. We visited a local family who taught us how to make local dumplings. This experience was wonderful as we not only learned how to make dumplings, we got to meet a local family in their apartment and got to enjoy a feast of homemade food that she made for us.
We took another High Speed train to Shanghai. These trains are a great way to travel in China. Lydia booked us second class seats and they were very roomy with lots of space nearby for all of our luggage. We did not hire porters and managed easily (even our 81 yo) with our luggage in the train station. In Shanghai we were met by Candy. She was a great tour guide. Her English was very good. Her passion and dedication to her job was wonderful and she felt like part of our family. Shanghai was wonderful. We visited Fuxing Park, Yuyuan Gardens, the downtown core and the Bund. We stayed at the Grand Central Hotel which was conveniently located just off of Nanjing road which was wonderful for evening strolls. We also did a trip out to Tongli Water Town which was very interesting and beautiful. Candy was a wonderful guide and ambassador for Shanghai, and has become and remains a friend.
Next, we flew to Hong Kong. In Hong Kong we were met initially by David who was wonderful. Our original guide, Lily, was ill, so had arranged for David to meet us. He was able to meet us and orientate us to this city. We had only a half day tour arranged as we had planned on making our own arrangements for the rest of the trip. Lily met us the next morning and provided us with the tour of Hong Kong Island. We visited Aberdeen, Victoria Peak and Repulse Bay. We were a bit disappointed in that we had mentioned to Lydia prior to our travels that we had wanted to see Stanley Market in place of Repulse bay, and she had told us to talk to our guide on our arrival and she could make adjustments to the itinerary. When it was brought up with Lily, she said we couldn't make the change and she wasn't told of this. She was not very flexible with her schedule. It was also a bit odd when we were in Aberdeen on the Sampan boat rides. She got us there, bought our tickets and sent us on our way. She did not come on the boat with us so the ride was silent and we did not get any interpretation of the sights from the boat.
The rest of Hong Kong we saw and explored on our own. Hong Kong is an easy city to get around and explore on your own. Get an Octopus card and you can ride the Metro, bus, ding-ding and pay for food/groceries. It is very convenient and you can get back what money you have left on your card before you leave the country. Here, we stayed at the Harbour Grand Kowloon. The location and view from the hotel was great, as was the roof top pool. However, the hotel was having a major renovation and this greatly impacted our experience. The elevators were not working well and often it would take a long time just to get to the lobby. The rooms were dark and dated and musty.
Family tours of China can be tailor-made to meet your interests and requests
Overall, we had a wonderful 2 week vacation in China with Hong Kong. China Culture Tour was wonderful and took care of everything from the moment we arrived in China to the time we left. I would highly recommend China Culture Tour, and Lydia in particular, to anyone planning on traveling to China. Your trip will be a trip of a lifetime.
Low family from US, customized a Family Friendly China Tour to Beijing Xian Shanghai and Hong Kong with private guides and vehicles, well-selected hotels, top attractions, interesting activities, etc.
More Helpful Similar China Tour Reviews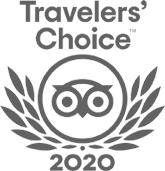 FABULOUS TOUR COMPANY
CHINA OCTOBER - NOVEMBER 2019 We researched several companies and studied reviews on Trip Adviser before contacting who did a very China Culture Tour with an initial query. Right from the outset Grace who owns the company was excellent. She emailed detailed with pictures information and a suggested…read more details
Karen from US
Ready to Create a Unique Dream Travel?