Shanghai Travel Guide, Plan a Shanghai Trip
The largest city is Shanghai, which lies on the central-eastern coast at the beginning of the Yangtze River. With a population of over 20 million, it is the biggest center of finance and commerce in mainland China and the largest cargo port in the world. It is one of the most developed cities in China. Other than its leading role in economic development, it serves as an important center of culture, finance, science, trade, industry, and information in China. It is described as the "Paris of the East", and is one of the busiest hubs of commerce and finance in the Asian Pacific.
The canal that flows through Shanghai meets the lower reaches of the Yangtze River in a region called Huangpu River. It has nurtured the people and the land on both banks for thousands of years. The bank to the west of Huangpu River is called Puxi District, while the east of it is Pudong District.
Top attractions in Shanghai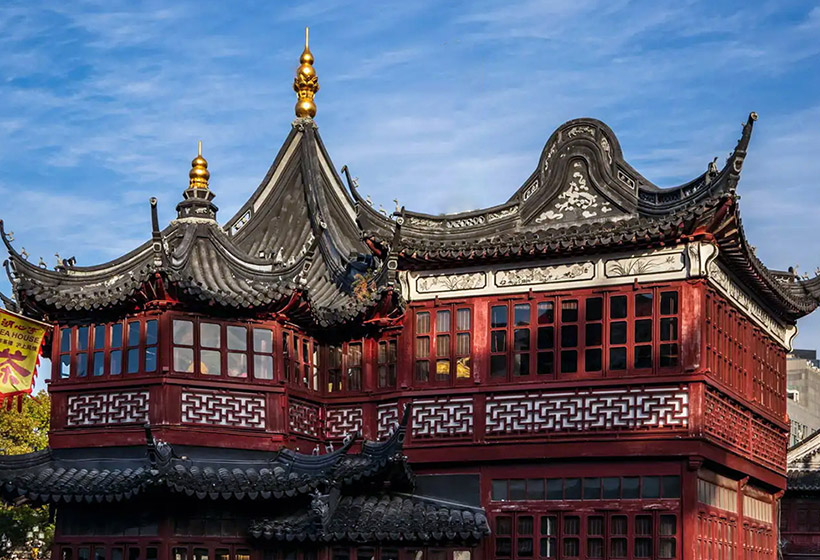 Yuyuan Garden
As a newly emerging tourist destination, Shanghai is renowned for its historical and cultural relics in its Bund and City God Temple in Puxi District. While the Pudong District presents a different but prosperous and modern view, the Oriental Pearl TV Tower (468 meters in height), Jinmao Building (420.5 meters in height), and Shanghai World Financial Center (492 meters in height), make it one of the grandest skylines in the world. The Shanghai Center (680 meters high) which was completed in 2014 will surely provide a link to the skyline. Today, Shanghai is known as a "showcase" of the fastest-growing economy in the world.
Weather, when is the best time to visit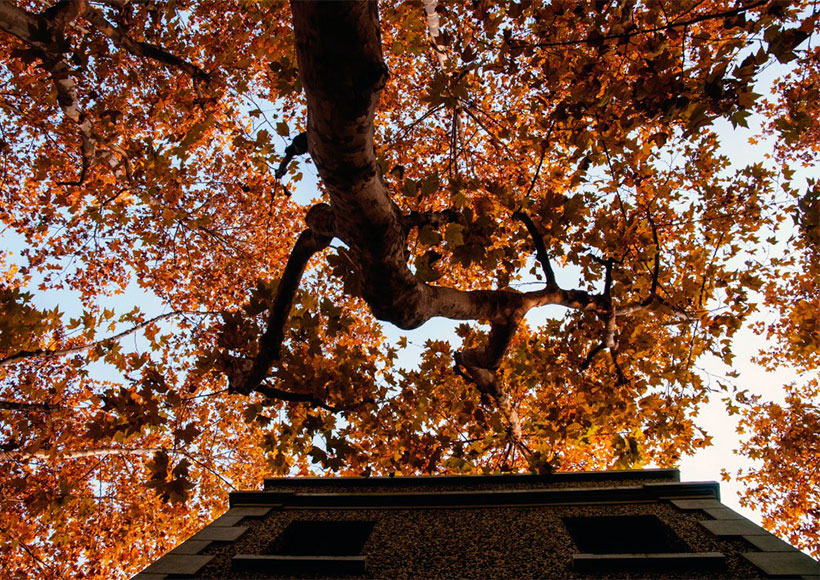 Shanghai in Autumn
Seasonally speaking spring (March-May) and autumn (September-November) are the best times to visit Shanghai, with a pleasant climate and a thin jacket at most.
December-February: Winter in Shanghai is colder and the daytime temperature usually stays around a few degrees. Due to the high humidity and coolness, sometimes it is even colder indoors than outdoors, so visitors should pay attention to keeping warm.
March-May: Spring is the time when Shanghai's flowers are in full bloom and the sun is shining. The temperature stays around 20 degrees, which is very suitable for outdoor activities.
June to August (summer): In June and July, the rainy season affects travel, so visitors should bring rain gear. Summer is the time when schools are on summer vacation, and airfares and hotel prices will continue to be high.
From September to November, Shanghai is pleasant in autumn, with temperatures remaining at around 23 degrees, making it physically comfortable for travel. Autumn is also the best time to taste hairy crabs, which are mouth-wateringly rich in yellow and fat.
Hotels, where to stay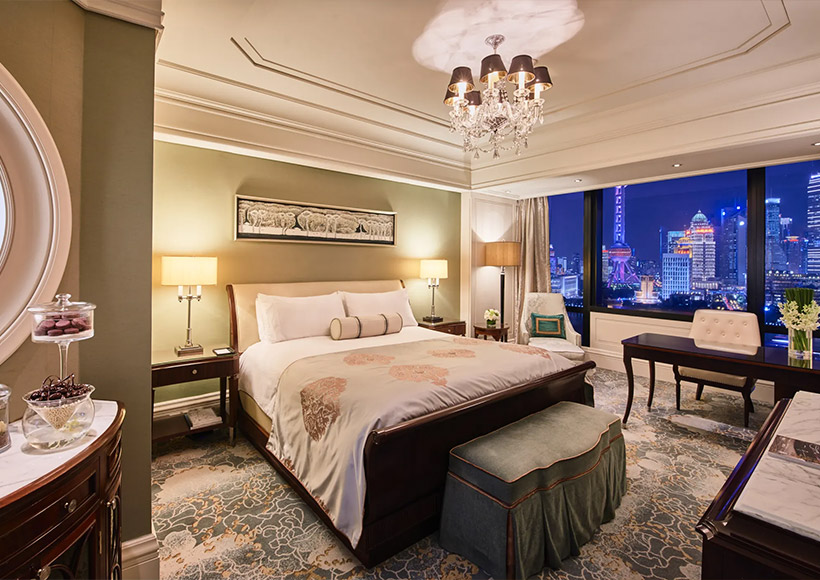 Shanghai Hotels
Shanghai hotels, if you look into them you'll find they represent the history and development of Shanghai, very interesting! These 3 top hotels, born at the turn of the century, are at the forefront of the tide of Shanghai, with their own unique time and space coordinates, telling the world the urban legend of this era.
The Waldo Hotel on the Bund, Shanghai: In 1864, British merchants built the first wooden building on the Bund, and as the home of the "Shanghai General Association", it became an important social venue and a symbol of the introduction of Western high society living and socializing on the Bund. 15 years later, it hosted the first American President Grant to visit China. In 1910, the building of the Shanghai General Assembly was renovated and reopened as we see it today, and it was one of the first fruits of modern architectural technology and art in the East.
Food and restaurants, what and where to eat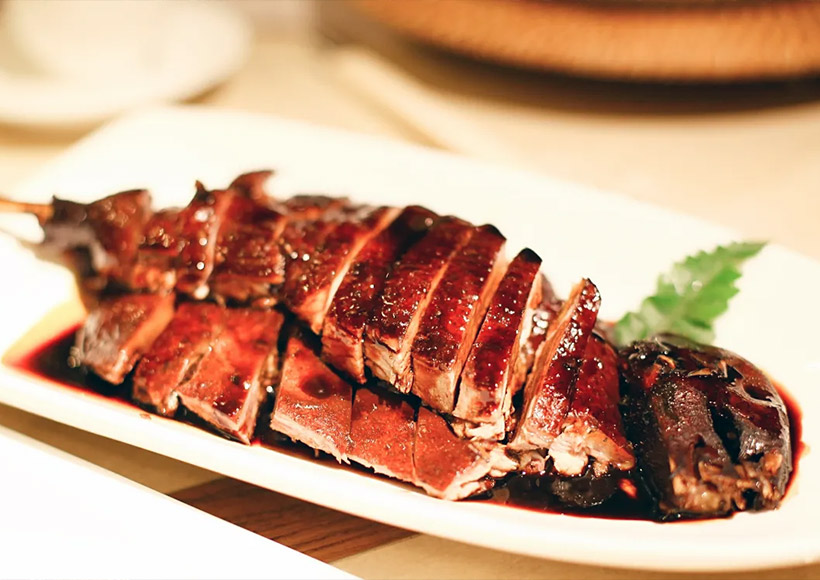 Shanghai Food
In Chinese cooking, Shanghai's cuisine is very versatile, colorful, and unique, so it has long been said that "eating in Shanghai" at home and abroad. Shanghai is a gourmet paradise, with its diverse flavors and famous dishes. There are many unique "old" restaurants in Shanghai, all of which have their own specialties, attracting many gourmets from home and abroad.
Activities, what can enrich your Shanghai trip
Shanghai, a vibrant and culturally-rich metropolis, offers a plethora of diverse cultural activities for visitors and locals alike, ranging from traditional Chinese art performances, such as Peking Opera and Kunqu Opera, to contemporary art exhibitions at world-renowned museums like the Shanghai Museum of Contemporary Art and the Power Station of Art, as well as opportunities to explore the city's historic neighborhoods, indulge in its culinary scene, and experience the unique blend of East and West through its architecture, fashion, and music.
Length, how long should I stay in Shanghai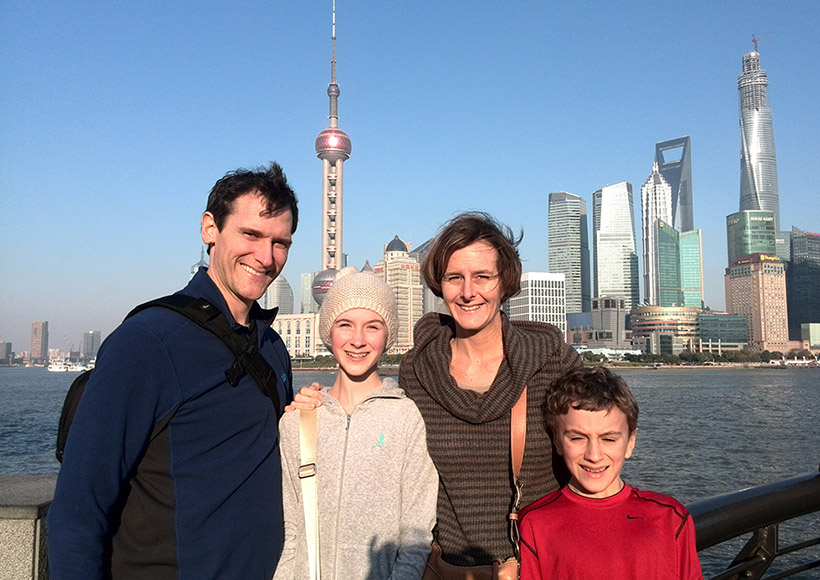 Shanghai Itinerary
You may only have one day to travel to Shanghai, or 2 days, or 3 days, you can refer to our well-made itinerary arrangement to customize your own itinerary.
Day 1: Visit the Shanghai Museum, take a stroll along the Bund, and visit the Yuyuan Gardens, try some local street food in the evening, such as dumplings, xiaolongbao (soup dumplings), or shengjianbao (pan-fried dumplings).
Day 2: Take a trip to the Zhujiajiao Water Town, in the evening, see a performance of acrobatics or Kung Fu at the Shanghai Circus World.
Day 3: Visit the Shanghai World Financial Center, and go shopping on Nanjing Road, in the evening, check out the nightlife in the Xintiandi area, which has a mix of bars, clubs, and restaurants.
Like Hong Kong, Shanghai is a booming melting pot of Eastern and Western cultures. It is recorded that since 1992 people from other provinces in China and parts of the world came to Shanghai to live and work with the locals. Together, they enriched the cultural fabric of Shanghai. Additionally, more global enterprises swarm to Shanghai and contribute to the well-known status of the city throughout the world.
Shanghai is great for sightseeing, shopping, and dining. Buildings with Chinese and foreign architectural styles can be found on both sides of the Huangpu River. Cargo ships bustle through the port daily. Shopping malls and small shops stand side by side. You will never have to worry about finding a restaurant, bar, bookstore, museum, or gallery in Shanghai.
At night Shanghai is a sleepless city with shining neon lights and flashing billboards along the street. People are going in and out of bars, parties, restaurants, and movie theaters throughout the night. One of the most attractive elements of Shanghai is that both Western and Eastern cultures coexist in this cosmopolitan. Shanghai is full of surprises and interesting places to explore and discover.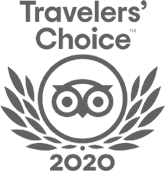 FABULOUS TOUR COMPANY
CHINA OCTOBER - NOVEMBER 2019 We researched several companies and studied reviews on Trip Adviser before contacting who did a very China Culture Tour with an initial query. Right from the outset Grace who owns the company was excellent. She emailed detailed with pictures information and a suggested…read more details
Karen from US
Ready to Build a Unique Dream Travel?