Top Shanghai activities and Outdoor Adventures
As a cosmopolitan city, the activities in Shanghai are also international in nature, such as visiting the Volkswagen factory; in addition to experiencing the metropolis, such as walking along the Bund and strolling along Nanjing Road, we recommend cultural activities such as being a Shanghainese for a day and learning to cook, etc.; Visit the top attractions in Shanghai >>
Shanghai acrobatic show - ERA: Intersection of Time
Starting Time:19:30 (Tue- Sun)
Duration: 90 minutes
Location: Shanghai Circus World
Address: No. 2266 Gong He Xin Rd. Jing'an District, Shanghai (上海市静安区共和新路2266号)
The astounding show in Shanghai Circus World is widely regarded as one of the greatest acrobatic performances in the world. Enjoy your evening with the stunning acrobatic show ERA: Intersection of Time at Shanghai Circus World. This dazzling show combines fascinating history and traditional Chinese performing arts with special stage effects, modern lighting, and music. With a range of acts from traditional bowl balancing, Chinese yoyo, plates spinning, motorcycle feasts, and more, this show is bounded to wow the audience at every moment. The storyline is about China's evolution from its thousand years of history to its modern achievements and to its promising future. You will be captivated by this amazing extravaganza that brings you through time. Not only can you gain insight into China's ancient culture and civilization, you can also appreciate the modern achievements of present-day China. At the end of the show, leave this eye-opening show with a deeper understanding and appreciation for China's past, present, and future. Please consult our advisers for the schedule of this show while you are making your booking.
Be a Shanghainese for a day
Type: Cultural Immersion/ Food/ Art/ Fitness & Health
Duration: around 5 hours
Location: Shanghai Caoyang New Village
If you are interested to know and to experience the life of locals, put this activity down on your to-do list while you are visiting Shanghai. In this 5 hour session, you will visit the community of Caoyang New Village, interact with the people living there, try your hands at some traditional Chinese folk arts and learn how to cook authentic Chinese dishes from the resident.
Built-in 1951, after the liberation of China dating back to Mao's era, Caoyang New Village has long been a symbol of socialist urban imagery that seems ahead of its time due to the way it displayed contemporary "new urbanism" elements in many aspects. It is well equipped with 4 gerocomiums, 6 kindergartens, 5 wet markets, and a community cultural center. Your professional guide will bring you to the community center in the village where you will be warmly welcomed by the staff there. Get a brief introduction to Caoyang New Village before going for a walk around the community. You can choose to pay a visit to either a neighborhood's kindergarten or gerocomium, where you can visit their living quarters such as the dining room, classroom, and bedroom. You can even join in their activities in their playrooms and interact with them. Heading towards the local wet market where your tour guide will introduce to you different kinds of Chinese ingredients there. Try some mouth-watering snacks along the way and interact with vendors to know more about the life of a Shanghainese.
Later, visit a local family in the community and try your hand at preparing some authentic Chinese dishes there. You can learn how to make spring rolls or wontons or cook one to two Chinese dishes from the resident. But before this exciting part of the journey, you can have some conversations with the host to know about their daily lives here in Shanghai. Take this opportunity to learn some simple Shanghai dialects from her. Near lunchtime, your Chinese host will teach you how to make wonton or spring rolls (you can also choose to learn two Chinese dishes from the host). Shanghai wonton is a favorite breakfast or afternoon snack for Shanghai people. Wontons are filled with minced meat mixed with Chinese spices. They are then wrapped with a thin square-shaped wrapper. While spring rolls, can either be fried or non-fried. Spring rolls are a large variety of filled, rolled appetizers or dim sum that can be savory or sweet. They are often filled with ingredients like carrot, cabbage, prawn, and chicken or yam paste. You can also learn to cook two Chinese dishes such as sweet and sour pork, and steam garlic eggplant from the local. After lunch, you can learn Chinese calligraphy or Chinese painting, or paper cutting from the resident living in Caoyang New Village. Tai Chi lesson is also available in the community. Spending a lovely day here and immersing in the Shanghai culture can be a once-in-a-lifetime experience.
Cooking class in Shanghai
Type: Cultural Immersion/ Food
Duration: around 3.5 hours
Time: 10:00-13:00/14:00-17:30/ 18:00-22:00
In Shanghai, locals prefer to buy raw materials and ingredients for their meals on a daily basis. A visit to a local wet market will beyond your expectation. In the wet market, you will find plenty of vegetables, fruits, poultry, and seafood. Hear people bargain with the vendor, know the name of some fruits and vegetables you probably never see before, and understand the Chinese food culture as your guide explain to you along thexplainsAfterward, visit a local resident's home and learn some basic knowledge of Chinese cuisine before you try your hand at preparing three delicious Shanghai dishes. Shanghai food in general has a sweet taste in the dish, such as "Shanghai Grandma" braised pork and sweet and sour pork. In this class, you will learn from the very beginning how to cut and chop ingredients in a Chinese way, how to use a Chinese wok, and the right order to add all ingredients and sauces. Not to worry if you are fresh in preparing Chinese dishes, as step-by-step instructions are given by the skilled instructor. Discover the secrets of Shanghai cuisine in these 3.5 hours. Finally, savor a cup of tea, relax and feast your stomach with everything you cooked on your own. Contact our tour advisers to discuss the dishes you want to learn in this lesson.
Discovery Trip of Shanghai Jewish History
Type: History/ Architectures
Duration: 1 day
Location: The Shanghai Jewish Refugees Museum - Largest shelter for Jewish refugees - Shanghai Tilanqiao Prison - Zhoushan Road - Former site of JDC - Huoshan Park - The Bund - Museum in Peace Hotel
When doors, windows, borders, ports, and boundaries began shutting Jews out, Shanghai was the only place on earth willing to accept them with or without a visa. Many of the Shanghai locals, despite their own hardships and poverty, welcomed their new neighbors and shared what little they had. In this one-day tour, you will follow our guides and discover traces of history left behind by the Shanghai Jewish.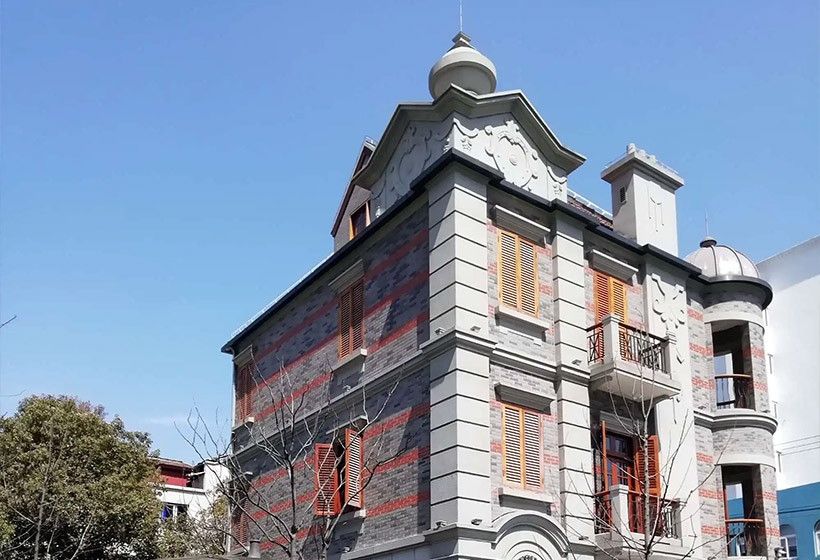 The White Horse Cafe
Built by Russian Jews in 1927, the former Ohel Moshe Synagogue, now the Shanghai Jewish Refugees Museum is a museum commemorating the Jewish refugees who sought asylum in Shanghai after fleeing Europe during WWII. This three stories high black brick wall building features documents, photographs, films, and everyday items, ranging from the deeply personal to the globally historic during that period. Find a wall nearby, which runs almost the length of the museum's courtyard, with embossed names of more than 13,000 Jews who lived in the city back then. Feel free to visit The White Horse Cafe, once a gathering place for Jews living in Shanghai, which is located opposite of Shanghai Jewish Refugees Museum.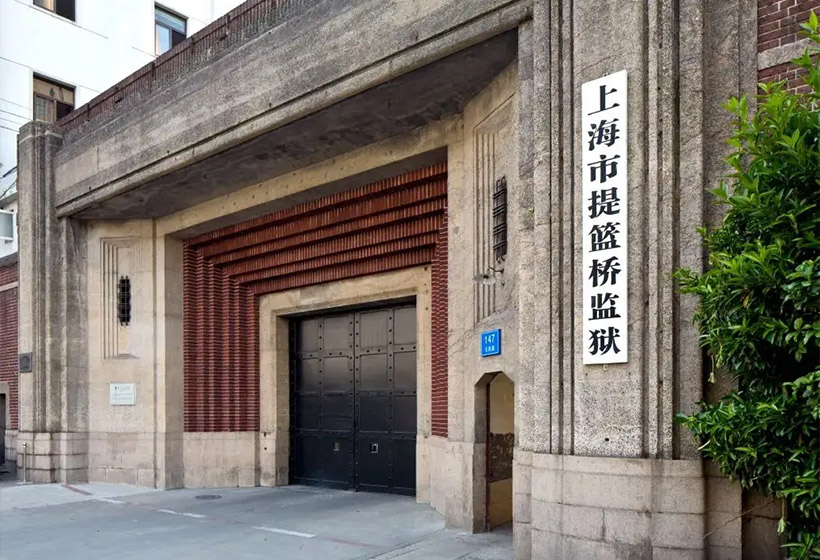 Tilanqiao Prison
Follow your guide, walk past Tilanqiao Prison and discover why it used to consider one of the harshest penitentiaries in the world. On the other side of the road, visit the largest shelter for Jewish refugees back then, which housed over a thousand Jews, in Shanghai and learn about the living conditions there were like. Walk along Zhoushan Road where you can spot a number of former residential housings of Jews. Catch a glimpse of the daily life in this historical area and gain a fascinating insight into the culture from your knowledgeable guide. Not far from Zhoushan Road, you will spot four stories building with red bricks and arched doorways, which is the former site of the American Jewish Joint Distribution Committee. During that time, JDC gave not only support and help but also hope to the Jewish refugees in Shanghai.
Stroll around Huoshan Park, which is only a stone's throw away from the former sites of JDC, and your guide will tell you the history of this once-popular gathering place of Jews living in this area. Find a Monument in Memory of Jewish Refugees commemorating the phase of history in this peaceful and tranquil park. Then, take private transport to the Bund.
The Bund (wài tān外滩) is the logo of Shanghai and a museum that represents one of history's darkest periods. This area used to be a British concession. Here, you will encounter copious architectural styles most of which were erected before 1937.
Not far from the Bund, find traces of history left behind by Jews in the Peace Hotel, which was built in 1929, by a British-Jew merchant, Victor Sassoon. The hotel was formerly known as Cathay Hotel before being renamed as Peace Hotel. Appreciate this beautiful luxurious architecture, as you head toward the small museum inside, and learn the captivating history of Jews, the especially first group of Jews merchants in Shanghai. The exhibition consists of some documents, photographs, and artefacts from the past. The tour ends here at Peace Hotel.
Shanghai Industrial Visit
SAIC Volkswagen Automotive Company industrial tour in Shanghai
Type: Technology/ Industrial Tour
Duration: 45 minutes
Note: This tour is not available during weekend and public holidays. Minimum of 10 people are required for this tour or minimum charge will be collected. Please consult our tour advisers for more information.
Attention: This industrial tour is only available for people age above 13.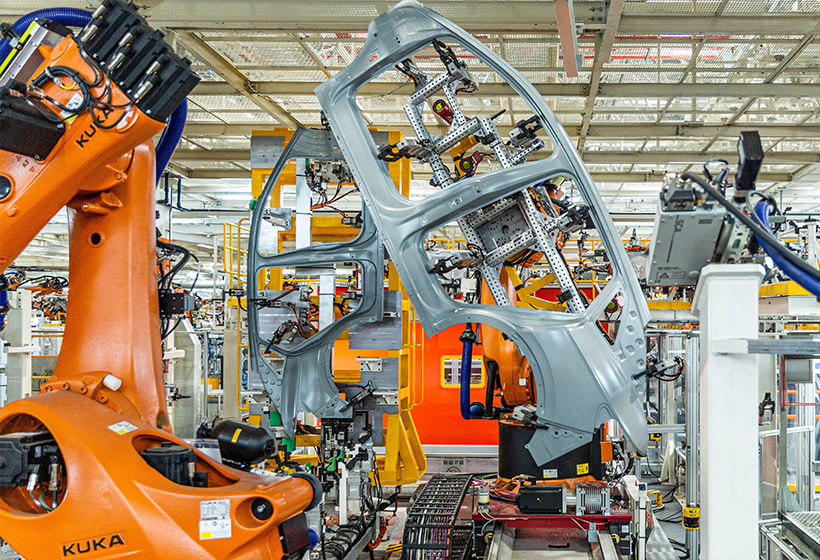 SAIC Volkswagen Automotive Company
Founded in October 1984, SAIC (Science Applications International Corporation) VOLKSWAGEN is one of the first automobile joint ventures in China. It is a Sino-German joint venture founded by SAIC Motor and Volkswagen Group. Headquartered in Shanghai, it is now the largest manufacturing base in China. This is a fantastic chance for students, and new entrepreneurs to gain insights from the top automotive trends in China. Those who are interested to know how cars are been produced can also catch this opportunity.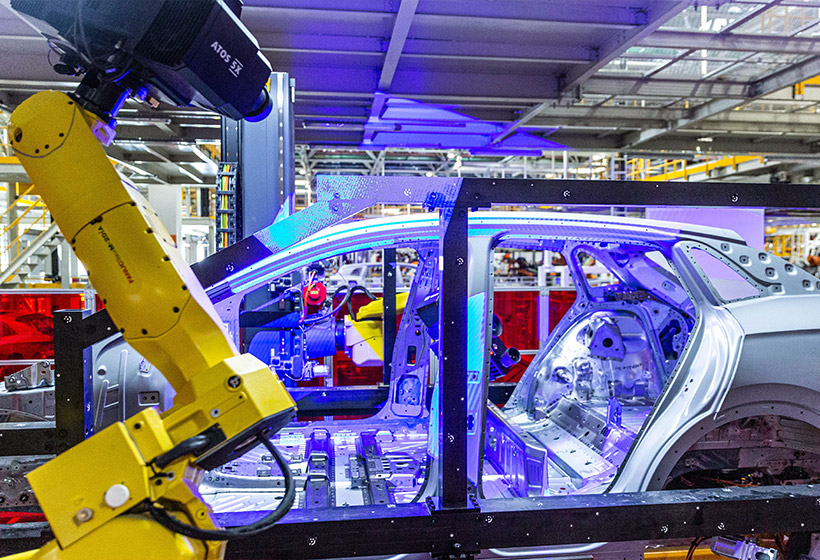 SAIC Volkswagen Automotive Company
Upon arrival, one of their employees will give you a short introduction about the company. Watch a five minutes video to better understand SAIC Volkswagen's history, image, concept and culture. Then follow the guide to the exhibition hall where you can see a 3D model of the company's layout. Listen to some safety instructions before going into their third production hall. In the production hall, you will see car pressing workshop, car body manufacturing workshop, and unit assembly workshop. Be introduced to their advanced management concepts and amazed by their dexterous working robots, skilled assembling workers and efficient production lines. You will end this industrial tour with ten minutes free time to visit car exhibition hall.
Shanghai Baosteel Company industrial tour
Type: Technology & Industry
Duration: 1.5 hours
Note: This tour is only available from Monday to Friday, and not available during weekend and public holidays.
Attention: This industrial tour is only available for people age above 16.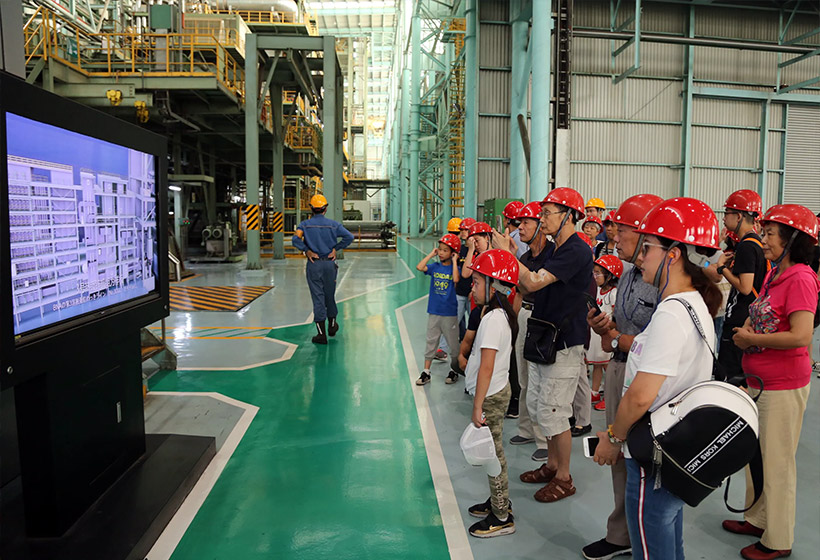 Shanghai Baosteel Company
Founded in 1978, Baoshan Iron & Steel Co., Ltd. is the biggest production base of high quality iron and steel products in China. Baosteel focuses on high-tech and high value added premium steel production using cutting-edge production techniques. Over the year, it has developed into most competitive steel company in the world. This industrial tour to Baosteel Company provides plenty of opportunity for students and new entrepreneurs to get insight regarding on how company function, a glimpse of large scale production techniques, and some useful information related to the practical aspects of the educational course that cannot be visualized on paper. Take an hour drive from the city area, you will reach headquarter of Baosteel Company. Begin with a short introduction and history of the company before heading to the company's museum. Baosteel History Museum has total of three exhibition halls. It exhibits the history, development and special events of the company in history, through documents, photographs, paintings, wax statues and multimedia. Next, you will be visiting one of their production hall which includes steel continuous casting, rolling mill, reheating furnace and more. Feel the rise in temperature once you enter the hall. One of the company's employee will introduce those processes of steel production to you. Feel free to ask questions along the way. Though explanations will be in mandarin your guide will translate for you during the visit. This can be a fulfilling and once in a life time experience that you may not want to miss.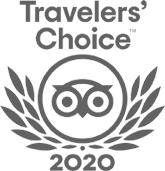 FABULOUS TOUR COMPANY
CHINA OCTOBER - NOVEMBER 2019 We researched several companies and studied reviews on Trip Adviser before contacting who did a very China Culture Tour with an initial query. Right from the outset Grace who owns the company was excellent. She emailed detailed with pictures information and a suggested…read more details
Karen from US
Ready to Create a Unique Dream Travel?