Hi Grace,
It was very nice to meet you and have lunch with you. We had a great trip and the best part is my husband and children would love to come to China again. We loved seeing the cities, but we live in a state with a lot of national parks, so we do a lot of hiking and bike riding and being outdoors, so for us the smaller villages and outdoor scenery was amazing- in Utah we do not have anything like what we saw!
To answer your questions:
1- The most memorable attraction: This question is hard- we loved the national park, Guilin was amazing and the scenery on the Yangtze River was incredible.
2- Ting was great with the kids - our children loved Ting. She also had a little gift for us which the kids loved along with Chinese candy!
Summer had the best knowledge and understanding of American culture- she loved our jokes.
Linda was great with our kids and we got to meet her family which was really good. She really helped looked after our kids.
Christina- we loved because we got to meet her family also and see her apartment.
Annie- could tell we were very tired and she was very open with us and all of our many questions!
Our other 2 guides Udi was great because she figured out our afternoon with the time we had before the buses left to catch our boat on the river and made sure we were the first ones on the bus to get the seats we wanted!! Kitty was right on time and made sure we made it to our next destination.
We loved all of our tour guides it was so hard to say goodbye to each one. We cried every time!
3- Yes all the hotels were great. Very clean and nice. Loved the hotel beside the Li River, and the location of the hotels by restaurants and city center in the big cities.
4- We liked the bullet train- We had brought snacks (protein bars, dried fruit, beef jerky etc.) from America to eat on some of the travel days to the next city because we knew we would be still on the train over dinner time. We looked at the food offered on the train, but nothing every looked good to eat. Other suggestion- as most Americans don't do is pack light. Lots of stairs in China. We all traveled with one carryon suitcase and one backpack. We did bring one larger check-in suitcase that we brought our snacks over in and then had room to bring home souvenirs.
5- We would recommend the acrobatic show in Shanghai, loved this show.
6- Every day I think we could say we were "Wowed". The tour was great for us being private and being able to have flexibility and making it more catered to our family. The tours and drivers really made this trip so nice, by door to door service, getting to know us and letting us get to know them. My kids did love the monkeys and the national park in Zhangjiajie and seeing the panda's in Guilin. They did presentations in their school classes when they got back and this is what the kids in the classes were most excited about!
7- Yes. We would love to recommend your company.
Grace - you did a fantastic job with our tour. We loved every minute of it. Paying for tour, having everything set up saved us so much time and we were able to see so much more than if we would have done it ourselves. We were so happy with the tour and felt it was so worth the money we spent on our trip!
Thank you!
Kelly and Lisa Preece from USA, customized a Family Friendly China Tour to Shanghai Yangtze Cruise Zhangjiajie Guilin Xian and Beijing with private guides and vehicles, well-selected hotels, top attractions, interesting activities, etc.
More Helpful Similar China Tour Reviews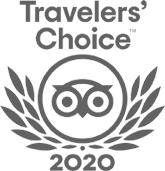 FABULOUS TOUR COMPANY
CHINA OCTOBER - NOVEMBER 2019 We researched several companies and studied reviews on Trip Adviser before contacting who did a very China Culture Tour with an initial query. Right from the outset Grace who owns the company was excellent. She emailed detailed with pictures information and a suggested…read more details
Karen from US
Ready to Create a Unique Dream Travel?