Hi Nora,
I hope this email funds you well! I'll write the review for Tripadvisor one day this week, but here is the evaluation of our trip, based on your questions :)
Every day had "WOW" moments, and that's a great thing! We had such a wonderful time on this China trip, but I will try to mention the "best of the best".
The Great Wall at Huanghuacheng was spectacular, and the fact that we had the wall almost to ourselves made this experience even better. I'm not sure if that's how it always is or if we got lucky on the day we went, but the lack of crowds was fantastic, as was the scenery.
We also really loved the dumpling making at the home in Xi'an, and it was so wonderful to gain insight into how people really live in China. We also really loved biking the city wall! And we truly enjoyed the tea tasting during lunch as well as the Terra Cotta Warriors. The Big Wild Goose Pagoda was also a favorite, as it was so peaceful there. We had a great stay in Xi'an!!
The Li River cruise was also so wonderful, and the boat and lunch were so much nicer than we expected-what a pleasant surprise!! This day was probably our favorite, and the bike ride after the cruise was also so very special, despite the rain!
We also loved the park in the French Concession, the Yuyuan Garden and the Shanghai City God Temple, and the tea tasting in Shanghai as well!
I'm sorry I could not list only one WOW event-we truly enjoyed so much of our trip!
We enjoyed all of our guides, but Linda was definitely our favorite! She was so positive, so informative, and so helpful, and she was passionate about showing us the best of Guilin/Yangshuo. She seemed happy to be our guide, and she was always smiling. When it started raining before our bike ride in Yangshuo, she never once gave us the impression that she didn't want to go; she put on a poncho and rode happily along the beautiful trail! :) We had the best day!
Amy and Kris were also really great! Rico was very nice as well.
All of the hotels were truly wonderful, and it's difficult to pick a favorite because we enjoyed them all. If I had to pick, the Shangri-La in Guilin and the Wyndham Grand Xi'an South were our favorites.
The meals were generally all very good, and we loved Fu Hui Ci Yuan Vegetarian Restaurant and Mc Found the best. We ended up eating lunch at the train station in Beijing, and this we enjoyed the least. I would have rather had lunch at the restaurant listed on our itinerary, near the Summer Palace. There was always so much food! Maybe the allowance could be lower based on the eating habits of guests-people who generally eat less can have a smaller allowance? I'm not sure how that would work, but I felt like our guides suggested a lot of food because the allowance was so big, and then we could not eat it all, which seemed wasteful.
The train travel was wonderful, and I am very happy we traveled this way. A wonderful experience!
We were happy for our guides' suggestions about shows, and I am glad that we didn't book in advance because it was nice to have the flexibility as to what we would like to do depending on how the day was going. I loved the flexibility of being able to change our itinerary when necessary.
I wished we had started earlier on some days, particularly our last day in Beijing as well as in Xi'an on our last day, because I feel like we just walked relatively quickly through the Summer Palace, and if we had started the day earlier I would have liked to spend some more time there. I also think that for attractions that are known to be very crowded (Forbidden City (we did not visit the Treasure House, even though it was listed on our itinerary), Temple of Heaven, and the Shaanxi History Museum (which we missed entirely because of the crowds) it would be best to get to these earlier in the day, to minimize the crowds.
Ideally we could have used a little more time in each city, but our schedule didn't allow for that so I think we did the best with the time we had.
Yes, I am happy to share our wonderful experience with potential customers!
Kristin Gentilini, Email: krist**@optonline.net, Cell: 1-631-495-****
Please let me know if I can provide any additional information. Thank you again, so very much, for such a wonderful experience!
Best regards,
Kristin Gentilini from US, customized a Family Friendly China Tour to Beijing Xian Guilin and Shanghai with private guides and vehicles, well-selected hotels, top attractions, interesting activities, etc.
More Helpful Similar China Tour Reviews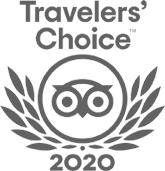 FABULOUS TOUR COMPANY
CHINA OCTOBER - NOVEMBER 2019 We researched several companies and studied reviews on Trip Adviser before contacting who did a very China Culture Tour with an initial query. Right from the outset Grace who owns the company was excellent. She emailed detailed with pictures information and a suggested…read more details
Karen from US
Ready to Create a Unique Dream Travel?