Hi Grace,
We loved the Great Wall, I think because the scale of it was incredible and it's hard to really imagine it until you see it for yourself. I thought the biggest 'WOW' factor was at the Summer Palace in Beijing. Climbing up to the temple at the top to see that amazing view was spectacular.
Rooney was the most outstanding tour guide, because he was so passionate about his city. He obviously really loves his home & his job. Maya still talks about him & recognizes him in the photos! Shannon was also lovely :o)
All the hotels and meals were good. The Grand Mecure in Xian was the best hotel. Very modern and clean, comfortable beds, fantastic breakfasts included and we had a wonderful evening meal at the restaurant there. Also the grounds were really beautiful, peaceful & clean. Our least favorite was Sunworld in Beijing. The restaurant/cafe (for breakfast) wasn't very nice, the rooms were tiny & the people not as friendly. The location was good though. Mike's parents also stayed at the Langham (Peoples Square) in Shanghai that they organized themselves and they thought it was a brilliant hotel & highly recommended.
I'd definitely recommend the Acrobatic Show in Shanghai. We also went to several amazing restaurants in Shanghai that our friends took us to, but the best one was called Lost Heaven. Your guides could definitely recommend this place to other visitors.
The reason we decided to book with China Culture Tour was because of your friendly service and quick response to my enquiries. Also your price was very reasonable. You have been very helpful, thank you.
We have already recommended your company to all of our friends if they ever want to tour China, and I will be happy to write a recommendation on Tripadvisor as well.
Congratulations on your recent marriage Grace, I hope your honeymoon was wonderful!
Regards,
Fiona from Australia, customized a Family Friendly China Tour to Beijing Xi'an and Shanghai
More Helpful Similar China Tour Reviews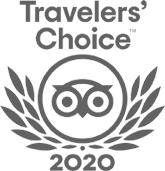 FABULOUS TOUR COMPANY
CHINA OCTOBER - NOVEMBER 2019 We researched several companies and studied reviews on Trip Adviser before contacting who did a very China Culture Tour with an initial query. Right from the outset Grace who owns the company was excellent. She emailed detailed with pictures information and a suggested…read more details
Karen from US
Ready to Create a Unique Dream Travel?