Hi Grace,
Sure. I will try my best to answer the questions below.
Walking the Great Wall was our most memorable place. It was a very good experience. First of all the wall itself was impressive. But also, not too many people were there which was really nice; we had enough time to explore the wall. And our guide, Jackie, was really good. He helped looking after our energetic kids who always run ahead of everybody.
We actually have 2 most memorable guides. First, Jackie, and I think I sent you an email about why we think he is one of the best tour guides we have ever met. The other one was our guide in Hangzhou, Tony. He is such a lively, good natured and funny person that we extremely enjoyed the whole time we spent with him. He helped explained Chinese everyday culture with personal stories and funny ones too. So we felt that we learned interesting facts in very enjoyable way. Also, right from the beginning, he checks with us to make sure that all places on our itinerary are the places we wants to visit, eliminating the one we didn't want and adding the ones we want instead.
For the hotels and meals, I think overall the hotels and meals were great, we enjoyed them. The Peninsula in Beijing was probably a bit ahead of the other hotels in terms of the breakfast they serve and the facilities inside the hotel. JW Marriott in Shanghai has a really good location.
We were in wow-Ed by trips to the top of Hua Shan, Great Wall and view in Guilin.
We will absolutely recommend your company. The number one reason I will recommend your company is the fact that you are willing to eliminate most of the usual shopping trips. That is hard to find. Before I was in contact with you, the other company I contacted was not willing to do it. I have several friends who were also traveling to china about the same time as us and they had terrible experience because of the amount of time wasted doing the mandatory shopping trip. We actually met several American tourists during the trip as well who complained of the same thing. We felt lucky that we didn't have to go through that. I have to add as well, Jackie seems to be the best in terms of how well he knows which restaurant to recommend, we loved all the restaurants he recommended and we found out that not everybody travelled to Beijing had good experience in terms of food, mainly because their tour guides didn't take them to good restaurants. A lot of others we talked to were brought to all very commercial restaurants which are not necessarily the best ones in terms of taste of the food. We are still talking about how good the food in Beijing was.
Carolina from US, customized a Family Friendly China Tourto Beijing Xi'an Guilin and Hong Kong with private guides and vehicles, well-selected hotels, top attractions, interesting activities, etc.
More Helpful Similar China Tour Reviews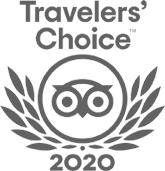 FABULOUS TOUR COMPANY
CHINA OCTOBER - NOVEMBER 2019 We researched several companies and studied reviews on Trip Adviser before contacting who did a very China Culture Tour with an initial query. Right from the outset Grace who owns the company was excellent. She emailed detailed with pictures information and a suggested…read more details
Karen from US
Ready to Create a Unique Dream Travel?