Hangzhou Travel Guide
Why is Hangzhou so famous?
In china, there has been a popular and century-old saying: "Just as there is paradise in heaven, there are Suzhou and Hangzhou on earth."Hangzhou is well known for its picturesque, West Lake. The famous Italian traveler Marco Polo was so impressed by the beauty of Hangzhou that he described it as "the most fascinating city in the world where one feels that one is in paradise."Since then, Hangzhou has won admiration domestically and abroad.
What to do in Hangzhou
If you are visiting Hangzhou, a city located in the Zhejiang province of China, you should definitely visit its famous scenic spots such as the West Lake, a UNESCO World Heritage Site that boasts picturesque landscapes, temples, and causeways, as well as the solitudinous and serene Lingyin Temple, one of the largest and wealthiest Buddhist temples in China, and the Xixi National Wetland Park, the country's first and only national wetland park, which features lush vegetation, winding rivers, and a rich variety of wildlife. Additionally, you should also take some time to explore the iconic Chinese tea culture by visiting the Meijiawu Tea Plantation, where you can observe the traditional tea-making process and sample some of the best teas in the region, and the tea-focused museums and tea houses in the city. Finally, don't forget to experience Hangzhou's delicious local cuisine, such as the famous Hangzhou Longjing (Dragonwell) tea and West Lake fish dishes, and take a stroll along the bustling and vibrant Hefang Street, which is famous for its traditional architecture, unique local specialties, and lively atmosphere. Top attractions in Hangzhou >>
One of the 8 ancient capitals
As one of the eight big ancient capitals, Hangzhou is now the capital of Zhejiang Province in the Yangtze River Delta. Qiangtang River and the Grand Canal of China which is the longest man-made canal in the world, run through the city, providing a great geographical condition of Hangzhou, making it the "Land of Fish and Rice" and the "Home of Silk."The hills and foothills in the southeast of the plains make it the "Land of Tea." Hangzhou has a population of more than 6 million and the climate is mild and moist.
Food and Restaurants
Hangzhou is famous for its rich and diverse culinary culture. The city's cuisine is considered one of the eight great traditions of Chinese cuisine, known for its use of fresh ingredients and light seasonings. Some popular dishes from Hangzhou include West Lake Fish in Vinegar Gravy, Beggar's Chicken, Longjing Tea with Dragonwell, Dongpo Pork, Shelled Shrimp with Longjing Tea, etc. More about Food and Restaurants in Hangzhou >>
Hangzhou features
The beautiful natural scenery it boasts enables it to be ranked as one of the ten most scenic cities in China. The most popular sight in Hangzhou is West Lake. Covering an area of about 6 square kilometers, there are some of Hangzhou's most famous historic relics and scenic places around. The scenic areas near West Lake are as follows: "1 lake, 2 peaks, 3 springs, 4 temples, 5 hills, 6 gardens, 7 caves, 8 tombs, 9 creeks, and 10 scenes of West Lake."
Although Hangzhou is a prosperous city and it developed quickly, it still maintains its historical and cultural heritage. These heritages include Ancient architecture, pavilions, temples, pagodas, springs, caves, mausoleums, stone steels, and so on. Hangzhou, as a world-famous city, has won many awards and titles. For example, it was ranked the "Happiest City" in China in 2008 and titled the "Best Tourist City in China" by National Tourism Administration and World Tourism Organization in 2006.
Have no idea about an Hangzhou itinerary plan?
Hangzhou and Silk
Hangzhou also has a reputation as the "Home of Silk" and the "Land of Tea", silk production in Hangzhou has a long history and the exquisite and delicate silk products made in Hangzhou have become a world-famous trademark. The Longjing (Dragon Well) Tea (a kind of green tea) produced in Hangzhou is believed to be the best type. One can appreciate the silk and enjoy the Longjing Tea from the National Silk Museum and National Tea Museum. Hangzhou is also known for its umbrellas, and Chinese folding fans, among other items.
In addition, Hangzhou food represents Zhejiang Cuisine-one of China's eight largest cuisines. Famous dishes include West Lake Sour Fish, Dongpo Pork, and Jiaohua Young Chickens, and are widely known internationally and abroad.
Hangzhou tours for your reference >>
When to visit
The best time to visit Hangzhou, known for its breathtaking West Lake and historical landmarks, is from March to May and from September to November when the weather is mild and pleasant, offering the perfect conditions to explore the city's natural beauty and cultural heritage, as well as avoid the hot and humid summer months and the chilly and damp winter months. Hangzhou weather for your travel plan >>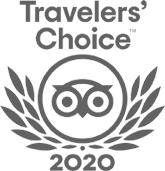 FABULOUS TOUR COMPANY
CHINA OCTOBER - NOVEMBER 2019 We researched several companies and studied reviews on Trip Adviser before contacting who did a very China Culture Tour with an initial query. Right from the outset Grace who owns the company was excellent. She emailed detailed with pictures information and a suggested…read more details
Karen from US
Ready to Create a Unique Dream Travel?