Top Hangzhou activities and Outdoor Adventures
For many centuries, Zhejiang has been one of the great cultural and literary centers of China. It was once the homeland of a galaxy of famous artists, writers, philosophers, historians, and scholars. Most visitors are drawn to Hangzhou City which is renowned for its natural beauty and classical Chinese scenery. Enrich your journey by exploring the city beyond the mix of bustling commerce and fabulous scenery, into its fascinating culture.
Guqin class
Type: Cultural Immersion/ Art & Architecture
Duration: 2 hours
Quota: Minimum of 2 people
Guqin is a plucked seven-string Chinese musical instrument. Guqin can be easily confused with guzheng, which is another Chinese long-stringed instrument also without frets but with moveable bridges under each string. Guqin was traditionally favored by Chinese scholars and literati. Interestingly, the body of the traditional Chinese qin was of a length that represented 365 days of the year. In this two-hour class, you will learn the basic knowledge of how to play a guqin and the fingering to play a simple song using this Chinese instrument.
Gastronomy tour in Hangzhou
Type: Cultural Immersion/ Food
Duration: Half a day
Hangzhou dishes are characterized by balanced flavor, fresh ingredients, and a delicate cooking process.
You will visit Hangzhou Cuisine Museum and see the development of local cuisine through replicas of Hangzhou dishes exhibited in the museum. Stop over at a local market where you can go into local's life and see some of the cooking ingredients. Then, weave through tea bushes and pick fresh tea leaves, which will be needed in your cooking lesson, in a local tea plantation.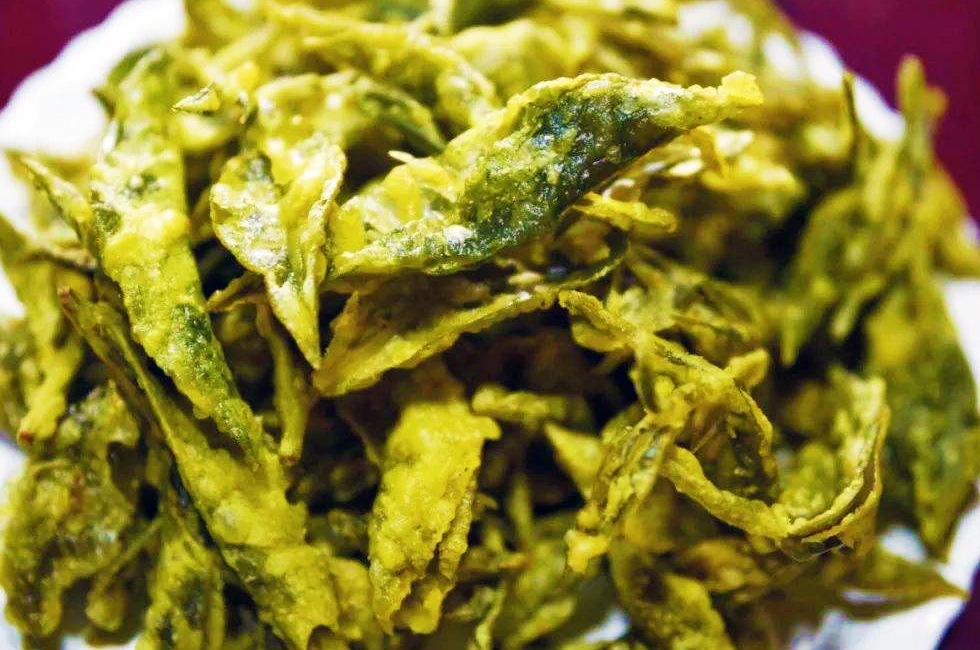 Tea Food
Many Hangzhou local dishes use tea leaves to add flavor. Among all, the most well-known tea-related dish is Longjing stir-fried prawns, which combine juicy river prawns with refreshing tea leaves. Then get ready to show your work works and learn to prepare some famous Hangzhou dishes, such as Longjing stir-fried prawns and West Lake sweet and sour fish. Enjoy the appetizing dishes you have prepared at the end of this session.
Hangzhou tea culture
Type: Cultural Immersion
Duration: 3 hours
Quota: Minimum of 2 people
Hangzhou has long been a major center of tea production in China. Longjing tea or 'Dragon Well' tea is one of China's top 10 most famous tea. Renowned for its strong aroma and lingering sweet taste. It is also one of the most expensive teas in China. Most Longjing tea plantations cover the rolling hills to the west of West Lake.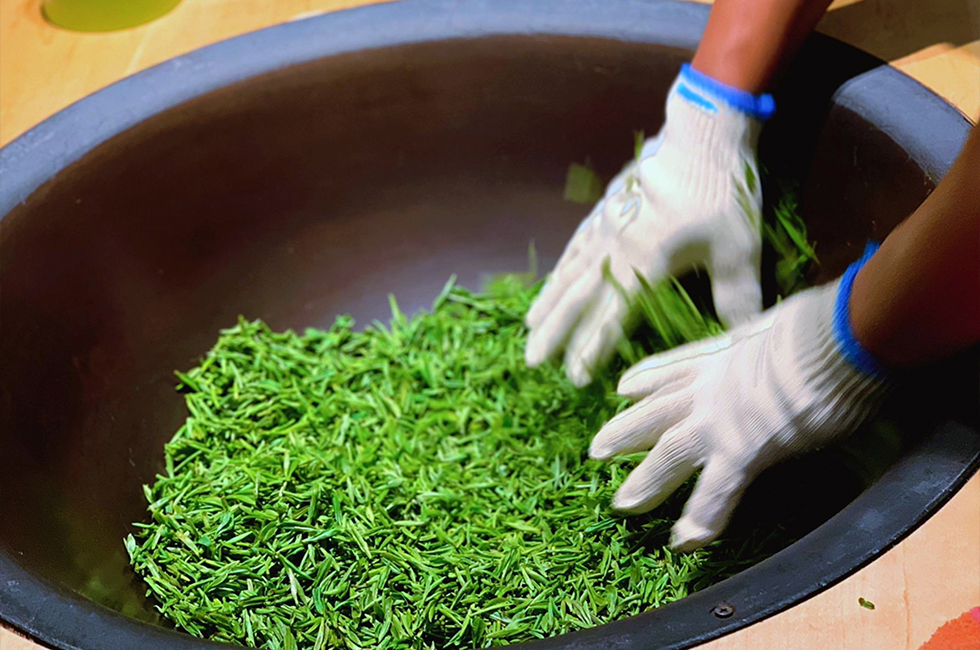 Dry the tea
Visit a local tea farmer's house, move on to the tea plantation area with your basket, and learn the right way of picking fresh tea leaves. Tea picking is an extremely tough job and an experienced tea worker can only pick about 600 grams of fresh tea leaves a day which are then dried to only a hundred grams of Longjing tea. The best tea is usually made from tea leaves plucked and roasted before Qingming Festival. During this season, you can spot straw-hatted workers picking tea leaves by hand among a sea of tea bushes. The leaves are air-dried and stir-fried to nearly brittle. When brewed, Longjing tea produces a yellowish-green tea that has a robust flavor with a mild lasting and sweet after-taste.
Later, you will join a tea ceremony, which is a formal and complicated process that includes warming the teapot, steeping the leaves, and appreciating brewed tea, at the tea farmer's house and learning the art of tea making.
Pingtan
Type: Cultural Immersion/ Art & Architecture
Duration: 30 minutes
Pingtan storytelling is a regional variety of shuochang which combines oral narration and singing in the local dialect with the use of traditional Chinese stringed instruments. Usually, Pingtan involved two performers, one carrying a three-stringed lute and the other with Pipa. Though it originated in the city of Suzhou, it flourished in regions such as northern Zhejiang and Shanghai. Pingtan can be dated back to the Song dynasty. Watching a performance at a small local theatre with a cup of tea can be comforting. Pingtan is available every afternoon.
Stone rubbing Hangzhou
Type: Cultural Immersion/ Art & Architecture
Duration: 2 hours
Quota: Minimum of 2 people
Rubbing is one of the oldest techniques used in printmaking which can make multiple precise copies that can be carried away. It has been practiced in China since the invention of paper in the Han dynasty. Rubbing can make multiple copies of old inscribed records, using paper and ink. In Asia, a special ink is used for rubbing, and in the west, heelball is used. Most of the time, rubbing produces a replicate of the inscription in a white depression over a black background, though in some cases it can be a revered black and white copy. In this two-hour session, we will visit Mituo Temple, one of the top four temples in Hangzhou. This temple was originally built in 1878 in the Qing dynasty before being renovated in recent years. Visit the cultural exhibition hall and steles in the temple before starting our stone rubbing class with an instructor.
Technology Industry Tours
Cloud Town
Duration: Half a day
Quota: Minimum of 10 people
(Need to be approved by Hangzhou municipal foreign affair office.)
Cloud Town in Hangzhou is an industrial hub of cloud computing, big data, and intelligence. One of the main buildings of this town has a huge grass-covered roof that seems to be an extension of the horizon. People in the community are welcome to walk and socialize on the roof. Follow your guide and take some photos around this fascinating and environmentally-friendly town, as he or she explains some of the key ideas of the amenities here to your group.
Alibaba
Admire the latticework of the headquarters of Chinese tech giant Alibaba, and take some photos before visiting its unique stores to experience the convenience of payment. Hema Fresh is an example of New Retail belonging to the company that we are going to visit. It conforms to the evolutionary process of online and offline integration, experiential consumption, and the industrial ecological chain. After this, enjoy your lunch at Alibaba group's FlyZoo Hotel. In the hotel, you will find no one manning the reception desk, amenities are sent to the room or the guests by roving robots, and bespoke cocktails at the bar are mixed by a robotic arm. Guests staying at the hotel can scan their faces to activate elevators, access the gym and restaurant and unlock their room doors. In each room, a smart speaker system can assist with lights, curtains, and operating the TV. For this program, please consult our trip advisers for more details.
Taiji Zen
Duration: 3 hours
Quota: Minimum of 25 people
Jet Li and Jack Ma launched Taiji Zen in 2013 to promote health and happiness through the practice of Tai Chi and its philosophy. Taiji Zen seeks to inspire and enable a modern balanced lifestyle through a suite of unique training programs and products, which include martial art and modern fitness-styled workout. All these enable people to achieve a balance of physical fitness and mental wellness. Spend a few hours touring around the building and get inspired by some of the interesting stories here.
Hikvision
Duration: 1 hour
Quota: Maximum of 30 people
Hikvision is a partially state-owned Chinese manufacturer and supplier of video surveillance equipment. You will be visiting the headquarters of Hikvision in Hangzhou, to gain some first-hand insights into the company's commitment to product research and development. Have a better understanding of the company's unique culture, vision and what lies behind the company's story.
Geely
Duration: 1.5 hours
Quota: Minimum of 30 people
Founded in 1986, Zhejiang Geely holding group is China's largest privately owned automaker. Its business scope covers design, R&D, production, sales, and service of whole vehicles, powertrains, and key parts, as well as mobility services, innovative digital technologies, financial services, education, and sports. On this tour, you will be visiting its headquarters in Hangzhou and be inspired by its story.
Wangxingji Fan Factory
Type: Cultural Immersion/ Art & Architecture
Duration: 2.5 hours
Quota: Minimum of 5 people
Chinese fan was originally a tool for cooling and blocking out the sun during hot weather. Now, besides its practical use, it has become a form of art collection. Fans made by Wangxingji Fan Factory in Hangzhou are the most famous traditional fans in China. Wangxingji Fan Factory is a traditional fan-making factory founded in 1875. The skill of making fans is a national intangible cultural heritage. In the factory, you will learn the history of fans and have a closer look at the fan-making process. The most common type of fan is a folding fan with paintings of beautiful noble women, landscapes, birds, flowers, or calligraphy.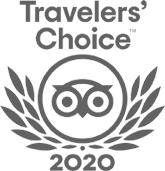 FABULOUS TOUR COMPANY
CHINA OCTOBER - NOVEMBER 2019 We researched several companies and studied reviews on Trip Adviser before contacting who did a very China Culture Tour with an initial query. Right from the outset Grace who owns the company was excellent. She emailed detailed with pictures information and a suggested…read more details
Karen from US
Ready to Create a Unique Dream Travel?