Top Hangzhou food and best restaurants, what and where to eat in my Hangzhou trip
An Introduction to Gourmet Food
Currently, Hangzhou dishes are famous for their high quality but cheap price. Hangzhou cooking is one of Chinese 8 styles of cooking, namely, Zhejiang cuisine which has fresh and unique characteristics. They focus on fresh materials, delicate cooking, and various kinds and nutrient. A great poet named Su Dongpo of the Song Dynasty was highly praised:" Hnaghozu cuisine is the best all over the world". There is also an allusion which is "getting down from a horse due to the cooking smell".
Hangzhou Old and Famous Brand
Dongpo pork of Tianxiang restaurant and West Lake fish in vinegar gravy of Louwailou are famous at home and abroad. There are various kinds of local snacks known to all such as Wushan crisp pastry, Jinhua smoked pastry, noodles with shrimp and eel in Guiyuan Restaurant, happy desserts of Zhiweiguan, steamed stuffed bun of Dingliufang of Huzhou which are widely known to every family.
Best Local Restaurants
Xin Rong Ji Restaurant
Located in the northern Huapu Park of West Lake scenic area in Hangzhou, Xin Rong Ji restaurant is a private restaurant with an elegant environment, low profile, and luxury decoration. 12 VIP rooms are located next to the lake. While enjoying gourmet food, guests can appreciate the beautiful scenery around the lake, in a natural environment and strong Jiangnan cultural influence.
Price: CNY$900 per person
Address: Northwest West Lake in Huapu Park, Hangzhou
Phone No.: 0571-87097077
Jin Xiang Lai Restaurant
Jin Xiang Lai restaurant is a renowned place to enjoy wild yellow croakers in Ningbo. Seldom restaurants can cook such fresh and tender fish as they do in this restaurant. Also, crab meat tofu and shredded chicken are impressive and special in creating folk dishes. Other special dishes include tofu in a stone bowl, and shrimp rolls, among others. The Chinese decoration is similar to that of yellow golden style which brings people a great feeling. Jin Xiang Lai has 16 VIP rooms and cassette seats in a lobby. Luxury VIP rooms are equipped with a washing room, sofa, and tea table. It is located in the forest park where people can enjoy the scenery in the park.
Price: CNY$250 per person
Address: No 8, Chengxing Road, Qianjiang CBD
Phone No.: 0571-58102777 0571-85171788
Jie Xiang Lou Restaurant
Jie Xiang Lou restaurant is located in Zixuandu resort similar to that Cantonese cuisine and Hangzhou dishes. Jie Xiang Lou is one of seven villas in the Zixuandu resort with an excellent environment and a tranquil and elegant feeling in the courtyard. Wooden door leaf, brown bricks reminiscent of ancient times. Also, golden relief Buddha figures are low profile and luxurious. Outside the window, you will be lingered by red leaves of beautiful scenery in autumn. In terms of dishes, every dish is beautifully decorated. The accompanied dragon well tea presents its top-level service. Thus, Jie Xiang Lou restaurant is a good option for you to serve with its elegant environment and exquisite and considerate service.
Price: CNY$330 per person
Address: No 1 Bapanling Road, West Lake District, inside of Zixuandu Resort
Su Zhe Hui Restaurant
Su Zhe Hui restaurant is the first Michelin one-star restaurant brand in China. In January 2010, the branch in Macao won a 1-star world Michelin 1 Star from 2009 to 2010 year, as the first restaurant brand in mainland China. Su Zhe Hui is a new Shanghai cuisine that originated from classic Huaiyang cuisine. The most famous principle is easy to enter but hard to exit. Each of its dishes has raw materials carefully selected such as 1.5-kilo carp, 1.3~1.4 kilo cilia scenes, and 1-kilo shrimps with 80 bolls. Additionally, it is attentive to the origin of customers with original tastes with its selections including, Indonesian cubilose and Yunan cordyceps flower.
Price: CNY$160 per person
Address: Floor 6, Wanxiang City, Hangzhou, No 701, Fuchun Road
Phone No.: 0571-89705570 0571-89705510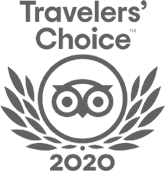 FABULOUS TOUR COMPANY
CHINA OCTOBER - NOVEMBER 2019 We researched several companies and studied reviews on Trip Adviser before contacting who did a very China Culture Tour with an initial query. Right from the outset Grace who owns the company was excellent. She emailed detailed with pictures information and a suggested…read more details
Karen from US
Ready to Build a Unique Dream Travel?