Top best things to do in Hangzhou
Participate in a tea ceremony: Hangzhou is famous for its tea, particularly its Longjing (Dragonwell) tea. You can visit a tea house and participate in a traditional tea ceremony, where you can learn about the history and culture of tea in China and sample some of Hangzhou's finest teas.
Explore the Hangzhou Silk Museum: Hangzhou has a long history of silk production and is still one of the world's leading producers of silk today. The Hangzhou Silk Museum offers hands-on activities, such as silk-weaving demonstrations and the opportunity to try your hand at making a silk scarf or other item. You can also learn about the history of silk production in Hangzhou and see a variety of silk products on display.
Hangzhou Grand Canyon: Located in the outskirts of Hangzhou, the Hangzhou Grand Canyon is a stunning natural wonder that features scenic views of the valley, gorges, and waterfalls. Take a hike through the canyon to appreciate its beauty and challenge yourself with its outdoor activities.
Xixi Wetlands: Explore the Xixi Wetlands, a UNESCO World Heritage site that is home to a unique ecosystem with a rich biodiversity of plants and animals. Take a scenic boat ride through the wetlands, go bird watching, or take a walk along the boardwalks to appreciate the natural beauty.
West Lake: West Lake is a stunningly beautiful lake surrounded by hills and forests, with several causeways and bridges crossing it. It is considered one of China's most famous and picturesque attractions, and has been a UNESCO World Heritage Site since 2011. Visitors can take a leisurely boat ride on the lake, stroll along the banks, or admire the views from one of the nearby hilltop temples.
Lingyin Temple: Lingyin Temple is a Buddhist temple located in the Western Hills area of Hangzhou. It is one of the largest and most famous temples in China, and is renowned for its beautiful architecture and peaceful atmosphere. Visitors can take a hike through the lush forest to the temple, or take a cable car for a panoramic view of the surrounding hills.
Meijiawu Tea Village: Meijiawu Tea Village is a traditional Chinese tea-growing village located just outside of Hangzhou. Visitors can learn about the tea-making process and sample some of the local tea varieties, as well as admire the stunning scenery of the tea fields and surrounding hills. Meijiawu is also known for its scenic countryside, traditional Chinese architecture, and rich cultural heritage, making it a great destination for those interested in experiencing a more authentic side of China.
West Lake Fish in Sweet and Sour Sauce: This is one of the most famous dishes in Hangzhou and is made with fresh fish from West Lake, which is renowned for its high-quality seafood. The fish is deep-fried until crispy, then served in a sweet and sour sauce that perfectly balances the flavors of sweetness, sourness, and saltiness.
Beggar's Chicken: This dish is also known as "Jianbing Guo" in Chinese and is a traditional Hangzhou dish made from a whole chicken that is stuffed with various herbs and spices, wrapped in lotus leaves, and then baked in clay. The end result is a succulent and flavorful chicken that is juicy and infused with the fragrant aroma of the herbs and spices.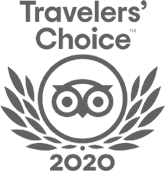 FABULOUS TOUR COMPANY
CHINA OCTOBER - NOVEMBER 2019 We researched several companies and studied reviews on Trip Adviser before contacting who did a very China Culture Tour with an initial query. Right from the outset Grace who owns the company was excellent. She emailed detailed with pictures information and a suggested…read more details
Karen from US
Ready to Create a Unique Dream Travel?