Hangzhou Tours
Hangzhou or Hangchow-(háng zhōu), is known for its stunning natural beauty, rich cultural heritage, and fascinating history, including the famous West Lake, which has been designated a UNESCO World Heritage Site, and its traditional tea culture, where visitors can enjoy a cup of Hangzhou's famous Dragon Well tea and explore its tea plantations, in addition to visiting historic temples such as the Lingyin Temple and the Six Harmonies Pagoda, and shopping in the bustling Hefang Street and Jiangnan Silk Market, making it an ideal destination for those who want to experience a unique blend of natural, cultural and historical attractions. Moreover, some interesting cultural activities can add to your Hangzhou tour and spotlight it. Customize your Private Hangzhou tour now >>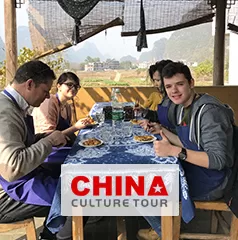 "
Hello Nora! I answer down under to the questions and I've also submitted my opinion online.Best regards!! There has been WOW almost everywhere. It is very difficult to point out something...the outdoors theatre in Yangshuo called Impression was really WOW but so many other things!Linda from Guilin was very professional and at the same time very sweet and friendly. Penny from Suzhou was clever,..." Read More
Top attractions and best sightseeing
The top attractions and best sightseeing in Hangzhou include the breathtaking West Lake with its scenic walking paths and tranquil boat rides, the impressive Lingyin Temple with its intricate carvings and ancient artifacts, the awe-inspiring Xixi National Wetland Park with its natural beauty and diverse wildlife, the historic Grand Canal with its cultural significance and unique architecture, and the picturesque Hefang Street with its traditional shops, delicious street food, and vibrant atmosphere.
Best Hangzhou Tour Packages
For those seeking the best Hangzhou tours, there are several options to consider including visits to the iconic West Lake, exploring the historic Lingyin Temple, experiencing the local tea culture with a visit to a tea plantation, discovering the beauty of the Grand Canal, and taking a stroll through the charming ancient village of Wuzhen.
Interesting hands-on cultural activities and safe adventures
Hangzhou, a vibrant city, offers a plethora of interesting hands-on cultural activities and safe adventures, from learning the traditional art of tea making and silk production to exploring the serene beauty of the West Lake by bike or boat, making it an ideal destination for travelers looking to immerse themselves in Chinese culture and nature while ensuring their safety.
Our travel expert will reply you in 24 working hours!
Frequently Asked Questions About Hangzhou Tours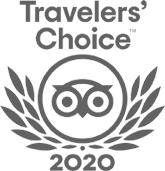 FABULOUS TOUR COMPANY
CHINA OCTOBER - NOVEMBER 2019 We researched several companies and studied reviews on Trip Adviser before contacting who did a very China Culture Tour with an initial query. Right from the outset Grace who owns the company was excellent. She emailed detailed with pictures information and a suggested…read more details
Karen from US
Ready to Create a Unique Dream Travel?