Top cultural activities, what to experience in Suzhou
Owed its past prosperity to silk and salt production, Jiangsu Province has been the economic and cultural epicentre of the region for an extensive period of time. Its most renowned city, Suzhou, known as 'Venice of the east' is the home to a collection of enchanting Chinese garden. Sail the labyrinth of canals in city as well as elaborate waterways that thread through small towns in this region. Lose yourself in narrow aisles of stone in those historic, outlying districts and meet the artisans of local folk art and sophisticated opera.
Chinese calligraphy brush making
Type: Cultural Immersion/ Art & Architecture
Duration: 1.5 hours
Chinese calligraphy brush is one of the four treasures of study room, with the other three being the paper, ink and ink stone. Archaeological findings suggest that Chinese calligraphy brush was already invented in the Warring States Period (475-221 BC). The body of calligraphy brush is usually made of bamboo, while brush tip is made of animal hairs which are from animals like sheep, horses, bulls, pheasants and wolves. There are a number of brush tips which can be characterised into stiff bristle, soft bristle and mixed bristle brushes. The process of hand making calligraphy brush is time consuming, tedious and technically demanding. Yangzhou calligraphy brush is one of the famous brushes in China. In this session, we will visit a local calligraphy brush shop in Suzhou and look at some of the making process before join in the course of making your own calligraphy brush.
Kun Opera
Location: Kunqu Institute
Time Available: Saturday (Spring and Autumn only)
Kun Opera, also known as Suzhou Opera, has a history of more than 600 years. It began at the end of Yuan dynasty before gaining popularity during Ming dynasty. It flourished for about a hundred years before gradually replaced in popularity by Peking Opera during Qing dynasty. Kun Opera is one of the oldest type of Chinese opera. Many Chinese operas originated in the later date are influenced by Kun Opera to some extent. The opera combines song, dance and different Chinese dialects together. Kunqu Institute, in a typical Suzhou's elegant classical Chinese garden setting, is only an eight minute walk from Suzhou Silk Museum. When the night falls, visitors can stroll around the garden to enjoy traditional musical entertainment. Hear voice training for Chinese opera here, and look at some of the performers doing makeups. In Spring and Autumn, this Chinese garden is filled with aroma of seasonal flowers such as cheery blossom and osmanthus. Mid October is the best time to attend this live Kun Opera performance.
K'o-ssu in Suzhou
Type: Cultural Immersion/ Art & Architecture
Duration: Around 1 hour
Location: Suzhou Renhe Embroidery Workshop
K'o-ssu or Kesi, which means 'cut silk', is a technique in Chinese silk tapestry. This woven skill is believed to be dated back to the 7th century, in the early Tang dynasty. The finished work is light and delicate with clear and sharp patterns, which can be equally impressive as a painting. What is unique about k'o-ssu is that each colour area is woven from a separate bobbin instead of continuous weft brocade. Furthermore, it is woven on a vertical loom with vertical warps rather than a horizontal looms. The process is technically demanding and time consuming. In the workshop, amazed by how swift the artisans are in making k'o-ssu art pieces.
Purple clay pottery making
Type: Cultural Immersion/ Art & Architecture
Duration: 1 hour
Location: Yixing County
Yixing County in the southern part of Jiangsu Province is considered the pottery capital since the Song dynasty (960-1279 AD). This region has been producing pottery since the Neolithic period. Yixing pottery is known as purple clay pottery, even though it is not always purple in colour. Finished pieces have a wide range of earth tones, from light brown to cinnabar red, tinge purple, black and sometimes dark green. Factors like high metallic oxides in the clay, kiln temperature and atmosphere may result in the range of colour. We will visit a pottery factory, stopover at the kiln area, proceed on to the storeroom to see some of the raw materials use to make Yixing pottery. Yixing teapot are all hand-made. There are three ways of making: half-hand building and shaping, full-hand building, and casting and molding. In this session, you will be learning how to shape your own pottery using hard clay, heavy wooden mallet and other tools.
Su embroidery
Type: Cultural Immersion/ Art & Architecture
Duration: Around 3 hours
Location: Suzhou Embroidery Institute
Su embroidery is the most famous among the four main types of Chinese silk embroidery, with the other three being Xiang embroidery of Hunan, Shu embroidery of Sichuan and Yue embroidery of Guangdong. It is renowned for its delicate needlework, use of split silk threads, and smooth texture. Growing over 2,500 years, Su embroidery has developed from a few forms of basic stitches to a dozens of complicated ones. Su embroidery pieces usually will have an artistic effect due to the rich colour used, well blending of colours and ever-changing needling. Some works may even have hundreds of colours in them. Nowadays, Su embroidery may also incorporate other materials such as pearls, beads, quills, and sequins into the work. In the exhibition area of the institute, admire some gorgeous needle-painted pictures. Then, take a closer look at how it is done by those experienced embroiderers there. Today, unlike works from the past, in most Su embroidery, the picture to be embroidered is actually printed on the silk ground fabric for the embroiderer to refer to while choosing the right colour silk and stitching.
Suzhou Rickshaw tour
Type: Cultural Immersion/ Relaxation/ Art & Architecture
Duration: 50 minutes – 1 hour
Suzhou was one of the most developed commercial and cultural regions in China during Ming and Qing dynasty. It was also the capital of Wu Kingdom during the Spring and Autumn Period. Today, you can still find evidence of antiquity in the old city district. Take a rickshaw around the area, through narrow lanes and alleys, down by the canal and along some old streets to see the everyday life of locals. On our way, stop over at a local flowers and birds market and a neighborhood food market to further explore this city and people's old way of living.
Tea culture tour
Type: Cultural Immersion
Duration: 3 hours
Location: Taihu Bi Luo Chun Tea Plantation
Quota: At least two people
Biluochun green tea is one of the top ten famous green tea in China. It is originated in the Dongting Mountain located in Lake Tai in Suzhou City in Jiangsu Province. The direct translation for Biluochun is 'green snail spring'. This name is given due to its visual characteristic of tightly rolled green leaves when it is dried. Biluochun is rich in natural antioxidants and vitamins. It brings about lots of benefits which include, reducing the risk of cardiovascular disease, decrease the change of getting cancer and kidney problem, and aid in preventing flu. This type of green tea has white hairs, fruity and floral aroma.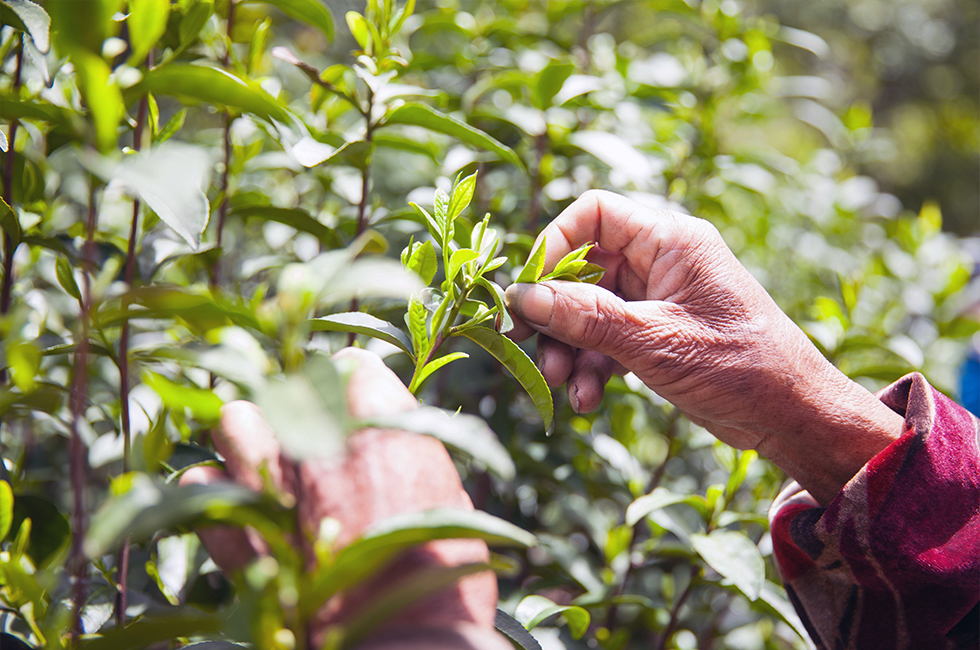 Tea leaves picking
At the plantation area, you will experience picking of tea leaves, panfrying of tea and to sample a few cups of Biluochun green tea. The harvest take place once a year in spring, around end of March to the first or second week of April. For travellers who are interested in this activity, please consult our trip advisers for its availability.
Visiting Erhu factory
Type: Cultural Immersion/ Art & Architecture
Duration: 1 hour
Location: Wuxi County
Erhu, is a bowed two-stringed Chinese vertical fiddle. It is one of the famous Chinese instruments in China. Wuxi County in Jiangsu is one of the art and cultural center in the southern region. In Wuxi, erhu is the way of life of the older generation, and playing erhu has become the pastime of most elderly here. Most erhu craftsmen in Wuxi are based in Mei Village, a tranquil village northeast of the city area. Visit one of the factories in Mei Village, where you will see dozens of middle aged artisans making each erhu by hand. Find no high-tech production line here, but only some basic tools like disc sanders, drills and saws for making erhu. Most erhu are made with redwood, black sandalwood and rosewood. This instrument has a wooden drum-like resonator that is covered in snakeskin membrane. The way snakeskin is treated and attached to the resonator is crucial in determining the sound quality of the instrument. This step can only be handled by an expert, who can determine what type of erhu he or she can make just by holding that piece of snakeskin.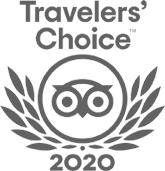 FABULOUS TOUR COMPANY
CHINA OCTOBER - NOVEMBER 2019 We researched several companies and studied reviews on Trip Adviser before contacting who did a very China Culture Tour with an initial query. Right from the outset Grace who owns the company was excellent. She emailed detailed with pictures information and a suggested…read more details
Karen from US
Ready to Create a Unique Dream Travel?