Beijing Travel Guide, How to plan a Beijing Trip
Beijing Overview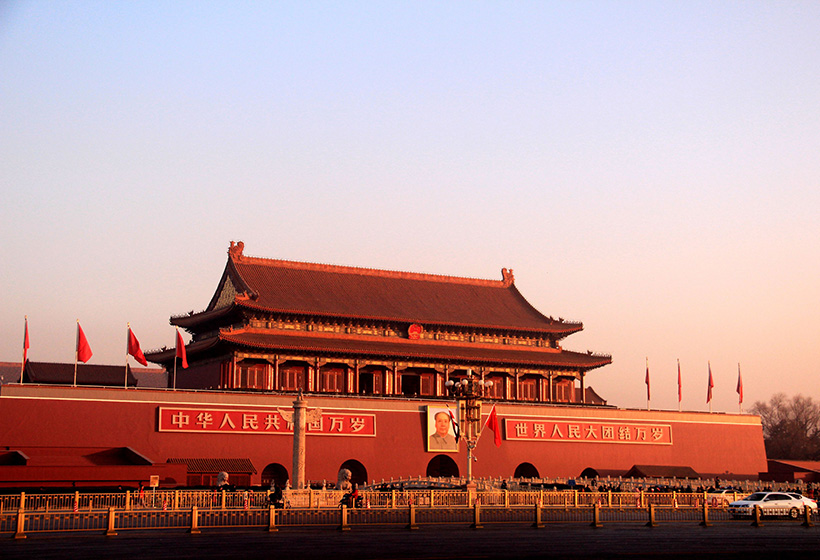 Tiananmen Square
Beijing is the capital city of China, located in the northeastern part of the country. It covers an area of approximately 16,808 square kilometers and has a population of over 21 million people.
Beijing is surrounded by Hebei Province, where Chengde located and is 50 minuts by fast train, about 2 hours to Hohhot in Inner Mongolia by fast train, about 2 hours by fast train to Datong where you can visit the Yungang Grottoes, and about 6 hours by fast train to Harbin where you can enjoy an colorful ice world.
In terms of history, Beijing has a long and rich history dating back over 3,000 years. It was the capital of several imperial dynasties, including the Ming and Qing dynasties. The city is home to many historical landmarks, including the Forbidden City, Temple of Heaven, and Summer Palace. In modern times, Beijing has been the political and cultural center of China, and is a significant player on the global stage.

Why traveling to Beijing
Traveling to Beijing can be an amazing experience, as it is a city steeped in history, culture, and modernity, all at once. Beijing is the capital of China and has served as the political, cultural, and economic center of the country for centuries. It boasts an impressive array of historical landmarks, including the magnificent Forbidden City, the iconic Great Wall of China, and the Temple of Heaven, all of which offer a glimpse into the city's imperial past. At the same time, Beijing has also undergone rapid modernization in recent decades, with world-class museums, art galleries, shopping centers, and restaurants that showcase the city's vibrant contemporary culture. Whether you're interested in exploring ancient history or indulging in cutting-edge cuisine, Beijing is sure to captivate and inspire you.
Top attractions, what to see in Beijing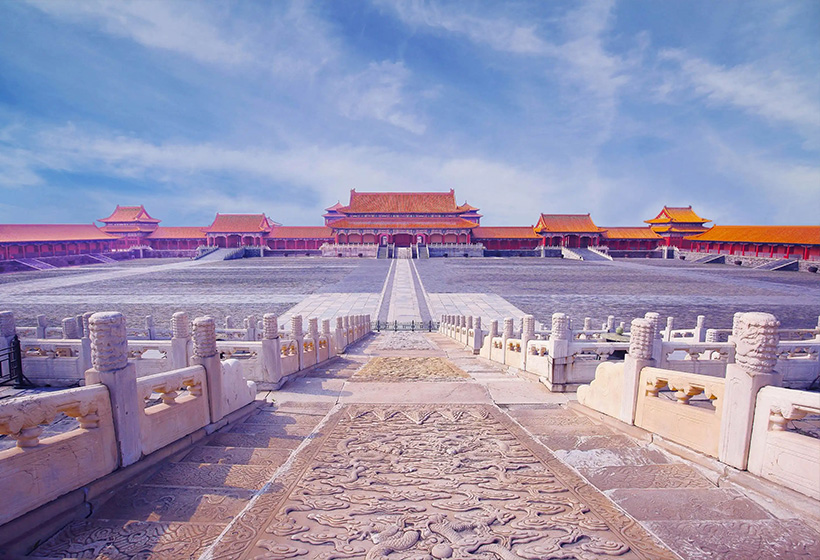 Beijing Attractions
Beijing, one of the most popular tourist destinations in China, offers a rich cultural heritage and stunning historical landmarks such as the Forbidden City, the Great Wall of China, the Temple of Heaven, Tiananmen Square, the Summer Palace, the Lama Temple, 798 Art Zone, and Capital Museum, where visitors can experience the city's rich history and culture through its political and cultural symbol, beautiful gardens and architectural structures, stunning art, and historical events and artifacts.

Food and restaurants, what and where to eat in Beijing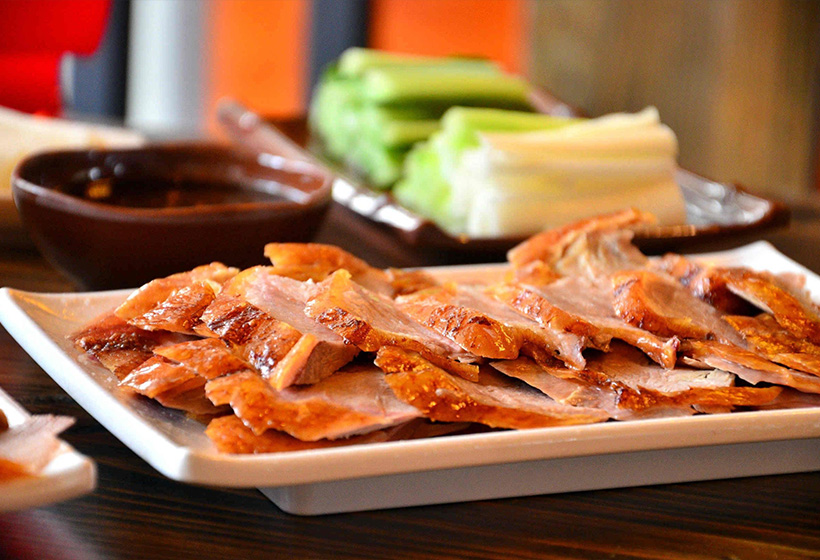 Food in Beijing
Beijing local food is known for its rich flavors and diverse culinary styles. Some popular dishes include Peking duck, zhajiangmian (noodles with fermented bean paste), baozi (steamed buns), jiaozi (dumplings), and roujiamo (Chinese sandwich made with braised meat). Additionally, there are many street food options available such as roujiamo, baozi, and yangrou chuan (lamb skewers).
Cultural activities, what to experience in Beijing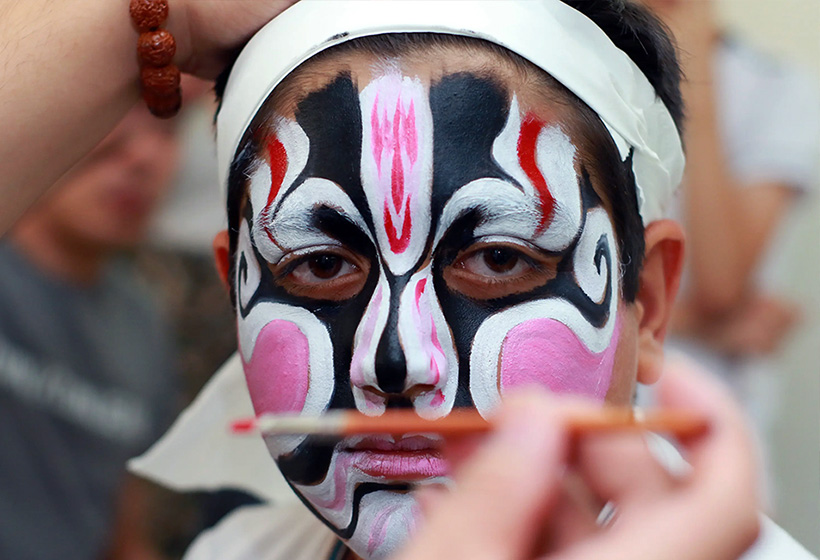 Activities in Beijing
Beijing offers a wealth of cultural activities and adventures for visitors to enjoy. From exploring its rich history and heritage at the Forbidden City and the Temple of Heaven to experiencing the local culture at traditional markets and tea houses, to trying unique local foods, to participating in traditional cultural activities such as calligraphy, paper cutting, and martial arts, visitors can immerse themselves in the rich culture of Beijing. Additionally, adventure-seekers can also experience the excitement of a scenic hot air balloon ride, hiking or helicopter over the Great Wall, go skiing at nearby ski resorts, or take a scenic bike ride along the city's many Hutongs, parks, and gardens.
Cultural and outdoor activities »
Travel itineraries, how to plan a Beijing trip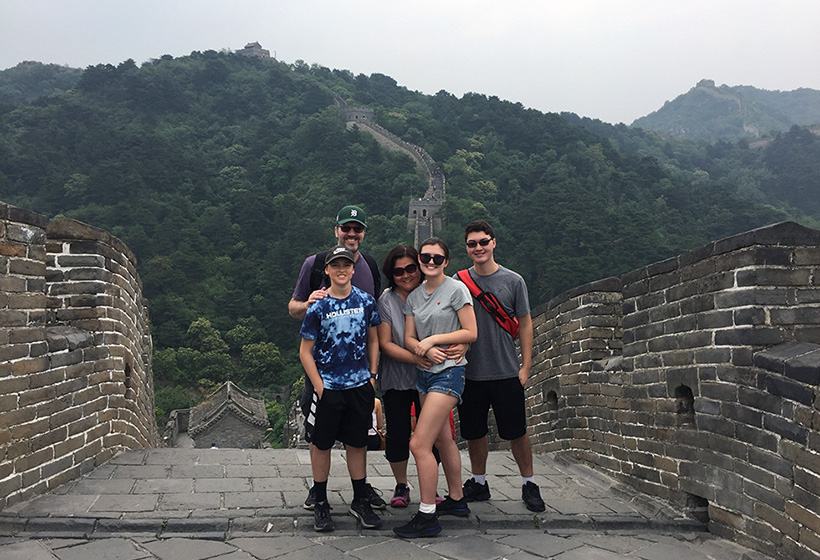 Beijing Itinerary
Beijing is the capital city of China and a must-visit destination for travelers, offering a rich history and cultural heritage represented by famous attractions such as the Forbidden City, the Great Wall of China, and the Temple of Heaven. Popular itineraries typically include visits to these iconic sites, cultural activities such as kungfu learning, paper-cutting, traditional Chinese medicine, local food cooking, etc. as well as exploring local markets and trying the famous Beijing cuisine such as Peking duck, Beijing opera at night etc.
Day 1: Visit the Forbidden City in-depth, Tiananmen Square, hutongs by rickshaw and paper-cutting, Peking duck for dinner
Day 2: Visit the Temple of Heaven plus Tai Chi learning, Explore the Summer Palace with a boat cruise, Panjiayuan Market,Pekingg opera at night
Day 3: Visit the Great Wall of China at Mutianyu Section and Chinese dumpling making
Luxury Hotels, where to stay
Some Top Luxury hotels in Beijing over USD500 per night: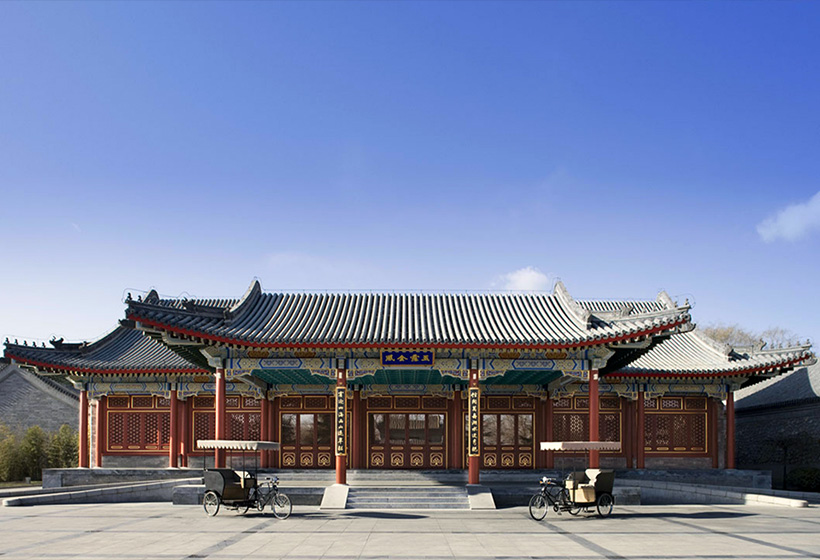 Aman Summer Palace
Aman Summer Palace: The Aman Summer Palace Hotel is a luxurious and elegant hotel located in Beijing, China, known for its rich cultural heritage and rich history, offering guests a blend of contemporary amenities and traditional Chinese design, featuring spacious rooms and suites, stunning garden views, a variety of dining options, a tranquil spa, a fitness center, and a stunning outdoor pool, making it a perfect choice for those looking for a sophisticated and memorable stay in one of the world's most fascinating cities.
Bulgari Hotel Beijing: Bulgari Hotel Beijing is a luxury hotel located in the heart of the city, offering guests a luxurious and elegant stay experience with its impeccable design and exceptional services including spacious rooms and suites with contemporary furnishings, a fitness center, indoor pool, award-winning restaurant, and exclusive spa and wellness facilities all complemented by panoramic views of the city and unparalleled personalized attention from the dedicated team of staff.
Wangfujing Area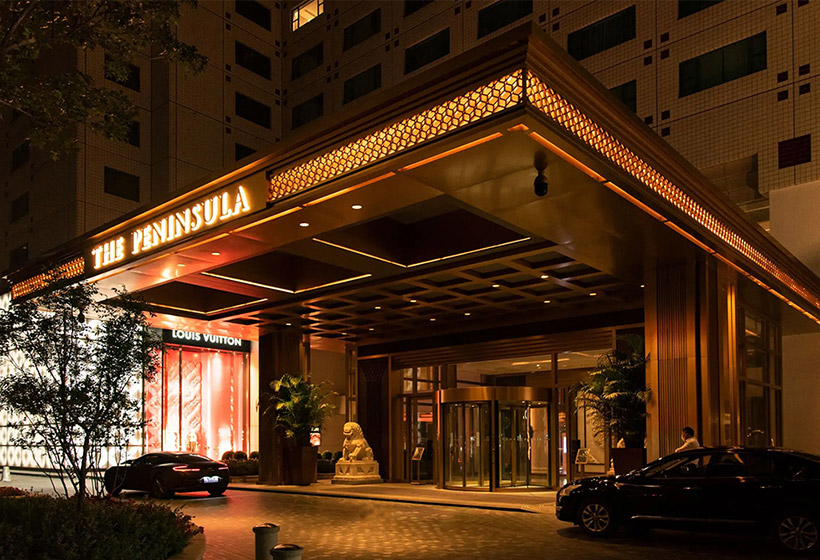 Peninsula Beijing
Lots of travelers prefer staying nearby Wangfujiing Street as it is very convenient to walk around for shopping and eating.
Some of the top hotels nearby Wangfujing Street in Beijing include the Mandarin Oriental Wangfujing Beijing, The Peninsula Beijing, Hilton Beijing Wangfujing, Waldorf Astoria Beijing, Regent Beijing, and Renaissance Beijing Wangfujing Hotel. These hotels offer high-end amenities, impeccable service, and prime locations that allow guests to easily explore the city's top attractions.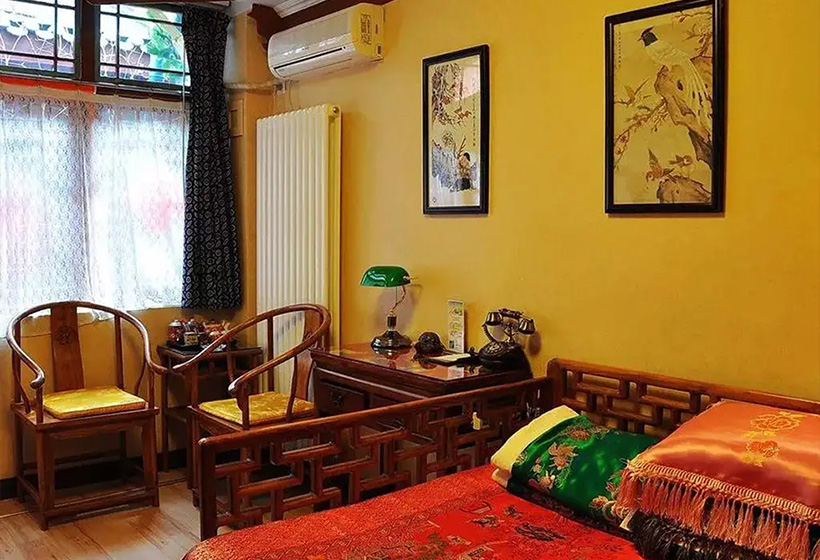 Beijing Double Happiness
Hutong Area and Courtyard Style
Beijing offers a variety of luxury boutique hotels that blend traditional Chinese design with contemporary styles such as Hotel Cote Cour Beijing in Yangyue Hutong, Red Wall Garden Hotel and Shijia House in Shiajia Hutong, Double Happiness Beijing Courtyard Hotel, etc. offering a range of stylish rooms, high-end amenities, and personalized service to make your stay in Beijing unforgettable.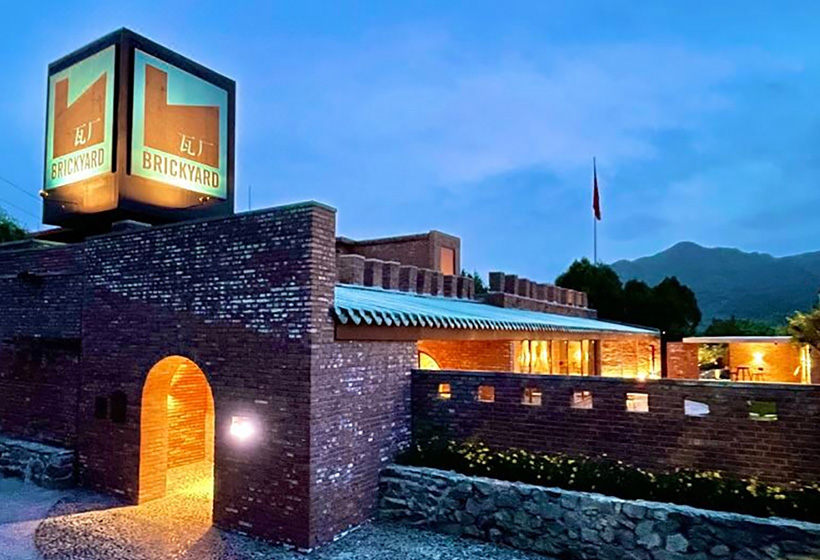 Mutianyu Brickyard
Great Wall Area
We recommend that you can choose either stay in a nice hotel on Wangfujing Street or a boutique in Hutong while traveling in Beijing; and at foot of the Great Wall such as Commune By The Great Wall at Badaling Section, Brickyard Retreat at Mutianyu Great Wall, The Great Wall Box House Beijing nearby Gubeikou and Jingshanling Great Wall, and Zhàoshì Shānjū (赵氏山居) at foot of Jiankou Great Wall.
Luxury hotels and boutiques in Beijing »
Weather, the best time to visit Beijing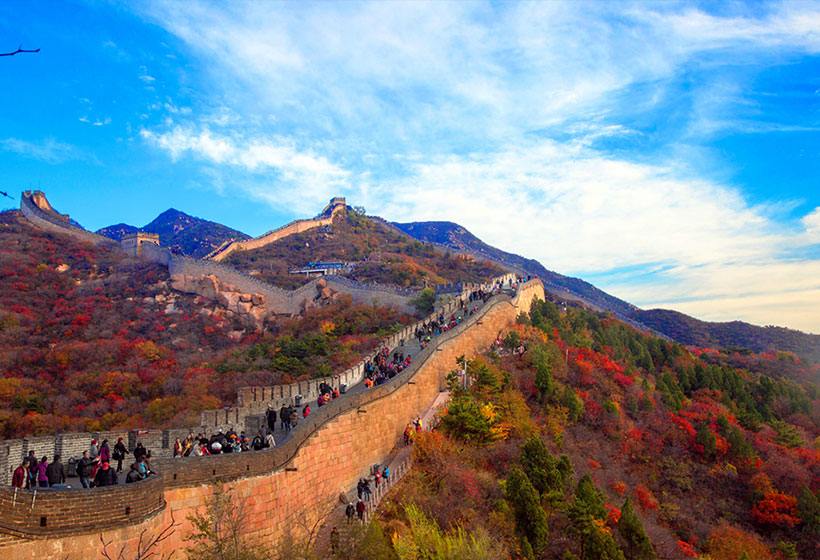 Weather in Beijing
The best time to visit Beijing is during the spring (April to May) or autumn (September to October) when the weather is mild and comfortable. These seasons also offer the best views of the city's numerous parks and gardens, which are at their most beautiful during these months. Avoid visiting during the summer as it can be very hot and humid, and during the winter as it can be quite cold and dry.
Travel with Us to Enjoy a Beijing Holiday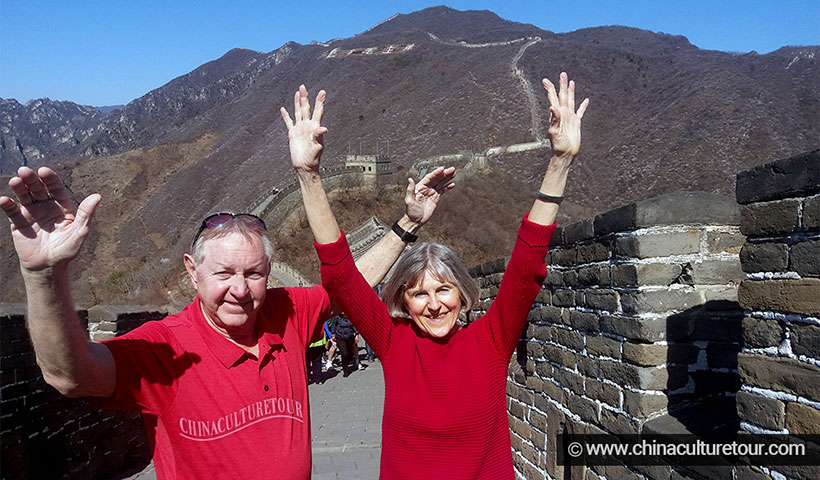 "We had quite an amazing trip. We saw SO much and learned SO much! As I wrote in the paper evaluation I filled out at the end of our 3 days in Beijing, all four of us absolutely loved our guide, Jin Qiang. " Sherry Price, USA - Read more about this Beijing journey »
If you are traveling to Beijing for the first time, then the regular essential attractions and cultural activities are very suitable for you; if you have traveled to Beijing many times, then we recommend you try such as hiking the Great Wall and staying in boutique hotels at the foot of the Great Wall, and you can also consider spending more time to do some cultural experiences such as calligraphy, painting, paper cutting, etc.

More Tailor-made Beijing tours for Your Reference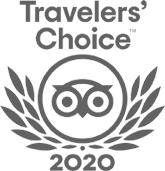 FABULOUS TOUR COMPANY
CHINA OCTOBER - NOVEMBER 2019 We researched several companies and studied reviews on Trip Adviser before contacting who did a very China Culture Tour with an initial query. Right from the outset Grace who owns the company was excellent. She emailed detailed with pictures information and a suggested…read more details
Karen from US
Ready to Create a Unique Dream Travel?