Luxury Hotels and accommodations, where to stay in Beijing
We recommend staying at luxury hotels and Chinese-style boutique hotels in Beijing. The best Chinese-style boutique hotel is Aman at Summer Palace. Some of the luxury hotels we recommend to our travelers are Ritz-Carlton, St. Regis, the Regent, Fairmont, Raffles, Peninsula, and Commune by The Great Wall. There are many Hutong courtyards, including Han's Royal Garden, Shijia House, and Duge Hotel.
No. 1: Aman at Summer Palace
Aman at Summer Palace is like a secluded paradise, a luxury resort next to the eastern entrance to the Summer Palace, that royal garden complex which is a symbol of Beijing. The hotel consists of a multitude of courtyards, some of which boast a history going back hundreds of years. The hotel rooms and suites feature the aesthetic values of traditional Chinese architecture and reflect the garden style of the Summer Palace, creating a tasteful and elegant ambience.
At the same time, within the traditional forms, every modern convenience is provided. The hotel has a number of special restaurants, a spa center and many other recreational facilities, ensuring that you will have a relaxing and happy stay here.
Ambient environment: the Summer Palace, the Old Summer Palace (Yuan Ming Yuan), Peking University, Tsinghua University
Summer Palace: about 5-10 minutes by feet, Tiananmen Square: about 40 minutes by taxi, Wangfujing Street: about 45 minutes by taxi
No. 2: Fairmont Beijing Hotel
Fairmont Beijing Hotel headed the list of Trip Advisor Travelers' Choice Award (2012). It is in the central business district of Yonganli, with easy transport to key places. The hotel is only a few minutes' walk from Xiushui Street and Beijing International Trade Building, and is adjacent to LG Twin Towers, SK Building and Yintai Center. The 222 hotel rooms are all uniquely-designed, featuring a fusion of traditional and modern elements. The hotel's restaurants have received numerous awards, serving a variety of mouthwatering cuisines. During your stay here, you can also enjoy the hotel's fitness center, swimming pool and spa center for relaxation. The comprehensive facilities and meticulous service will definitely help you relax and be reinvigorated.
Ambient environment: International Trade CBD, International Trade Exhibition Hall, International Trade Shopping Mall, Beijing Legation Quarter
From the Forbidden Cityor Tian'anmen square: Approximately 5 km or 3 miles
No. 3: The Peninsula Beijing
The Peninsula Beijing is part of the well-known international Peninsula Hotels group. Located in the bustling Wangfujing Business District, it includes the well-known Peninsula Spa Center, a fitness center (equipped with complete facilities), the Peninsula Boutique Lounge (with a number of international brand names), a Cantonese-style restaurant called "Feng Ting", and the Jing Western-style Restaurant (which also serves Asian cuisines). The hotel has 525 fashionably-designed and tastefully-furnished rooms (suites). Each room (suite) is equipped with broadband and wireless Internet access and a control panel that controls all the electric devices in the room. Luxury BMW and Rolls-Royce vehicles provide a welcome shuttle between the hotel and the airport. These cars are also available for private hire. Inaugurated in 1989, the Peninsula Beijing has become a Beijing landmark with its magnificent traditional architectural style.
Ambient environment: Wangfujing Pedestrian Street, Tian'anmen Square, the Forbidden City, Beihai Park, Jingshan Park, the catholic church, Beijing Art Museum
No. 4: The Ritz-Carlton Beijing Financial Street
The Ritz-Carlton Beijing Financial Street is located in downtown Beijing and adjacent to the West 2nd Ring Road and Chang'an Avenue. This excellent location puts it next to the Financial Street Shopping Mall and on the western side it neighbors Xidan Commercial Area and Parkson Shopping Center. A few minutes' walk takes you to Tian'anmen Square, the Forbidden City, the Capital Museum, and the Temple of Heaven.
The hotel exterior features modern design with a fusion of iron, glass and chromium alloy, while the interior design is very tasteful with a touch of oriental flavor. The hotel rooms are equipped with superb facilities. The stylish environment and advanced facilities definitely provide a luxury stay. Dining facilities include three special restaurants and a lobby lounge, serving a variety of Chinese and Italian cuisines. The spa and gym cover an area of 1500 square meters and provide excellent services. The banquet and conference venue occupy nearly a thousand square meters and is an ideal place for major gatherings and activities.
As a century-old luxury hotel, the Ritz-Carlton Beijing Financial Street is committed to providing superb facilities and services, with a well-established name both at home and abroad.
Ambient environment: the Financial Street, Xidan Commercial Street, White Pagoda of Miaoying Temple, Beijing Concert Hall
No. 5: The Opposite House
Located in Sanlitun, a fashionable area in downtown Beijing, the Opposite House is an urban-style hotel right next to the legation quarter and the business area. Designed by a famous Japanese designer, the hotel has spacious rooms and a duplex penthouse with a terrace on the top floor. The interior design features simplicity and modernity, and embodies the classic beauty of Chinese architectural style. The well-designed rooms will definitely make you comfortable during your stay here. Each room is furnished with wooden floor, large twin beds and an elegantly-adorned bathroom. The hotel is dedicated to provide high-quality and personalized services for guests from around the world.
In January 2012, the Opposite House and Martina Ziesse of Zcontemporary jointly staged Huang Rui sculpture shows and art performances. The artworks were displayed in the Opposite House for three months.
Ambient environment: Sanlitun Bar Street, Pacific Department Store, Beijing Agriculture Exhibition Hall, Sanlitun Legation Quarter, Beijing Workers Stadium
No. 6: Red Wall Garden Hotel
The Red Wall Garden Hotel is in Shijia Hutong (Hutong of Family Shi), adjacent to the splendid Dongcheng Jinbao Street Boutique Area and Wangfujing (only separated by a wall). To get to the Red Garden Hotel, you may have to go deep into the Hutong, which provides you with a perfect chance to experience Beijing's local lifestyle.
The hotel consists of a multitude of courtyards dotted with ancient trees and gardens. The construction of the hotel is part of the hotel owner's efforts to restore the Chinese garden culture. The design draws on Chinese health keeping concepts and caters for guests from around the world. The top-class Duxiana bedding will definitely create comfortable sleeping conditions for you.
Ambient environment: Wangfujing, Jinbao Street, the Forbidden City, Tian'anmen Square
No. 7: Raffles Beijing Hotel
Originally built in 1900, Raffles Beijing Hotel is an important venue for major political and social events. It has hosted numerous political leaders, major government officials and famous figures from around the world. At the juncture of East Chang'an Avenue and Wangfujing Avenue, the hotel is only several minutes' walk to such renowned places of historical interest as Tian'anmen Square, the Forbidden City and Xiushui Market. Luxury, oriental splendor and contemporary comfort provide a unique experience. There are 171 rooms and suites, among which nine are luxury suites named after famous figures. The presidential suites are numbered among China's most luxurious suites. The three restaurants and bars serve a variety of delicious cuisines, including traditional French cuisine, International cuisine and seafood buffets. In addition, the hotel has a fitness center with complete facilities, including hi-end aerobic exercise equipment and an indoor swimming pool. Equipped with a smart lighting system and advanced photographic devices, the six multifunctional banquet halls can be geared to the needs of hosting events of different scales.
Ambient environment: Tian'anmen square, the Forbidden City, Wangfujing Pedestrian Street, Beihai Park
No. 8: The St. Regis Beijing
A superb five-star boutique hotel, the St. Regis Beijing is perfectly located in the commercial district of Beijing, in the heart of the shopping area and the Legation Quarter. A great location, and with complete infrastructure, it is only 10 minutes' drive to the Forbidden City and Tian'anmen Square. It was a designated hotel for accommodating U.S. presidents during their state visits in Beijing.
The St. Regis Beijing is dedicated to providing you with every luxury in sophisticated surroundings, and meticulous service. The hotel has magnificent rooms and suites of various types, all equipped with superb bedding and spacious marble shower rooms. The beautifully designed rooms also provide good views of the lovely gardens and rich urban tapestry of its surroundings. In addition, the hotel has advanced and complete conference facilities that can be geared to the needs of hosting events on any scale. Other facilities include distinctively styled restaurants, a fitness center with complete amenities, and a hot spring spa center. With all these modern facilities, the St. Regis Beijing is an ideal place for outings and wedding ceremonies.
Guests are provided with 24-hour butler services during their stay. In addition complimentary afternoon tea and evening cocktails are provided (on the executive floor), as well as opportunities for other activities or a visit to the 24-hour fitness center and swimming pool for relaxation. A free ironing service and coffee and tea services are also available.
Ambient environment: Xiushui Market, Wangfujing Pedestrian Street, Ritan Park
No. 9: Beijing Double Happiness Courtyard Hotel
Beijing Double Happiness Courtyard Hotel is located on Dongsi Sitiao Street, Dongdan Business District, right within a courtyard area protected by the Beijing municipal government. It is well located, with good transport and adjacent to Dongsi MTR Station, Dongdan Wangfujing Commercial Street, and the National Art Museum of China.
The hotel comprises two traditional Chinese courtyards, and embodies traditional courtyard culture and history, combined with modern amenities. Its layout reflects the traditional Chinese style and the furniture mimics the antique style of the Ming and Qing dynasties. The décor includes with calligraphic works, Chinese paintings, antiques, local folk handicrafts and artworks of the ethnic minority groups. All these fully showcase the inexhaustible appeal of traditional Chinese culture. In addition, the hotel's public area is furnished with a leisure teahouse, a mini cyber bar, satellite TVs and other facilities that are all free for use. Your needs will be well catered for during your stay here. Beijing Double Happiness Courtyard Hotel gives you a glimpse of the bygone past and the local lifestyle of ancient Beijing, and takes you on a journey of exploring the beauty of Oriental architectures.
Ambient environment: Dongdan, Wangfujing Pedestrian Street, Dongsi
No. 10: Shijia House
Shijia House is a garden-style business hotel in the classic courtyard style. Located on the time-honored Shijia Hutong, Dongsi South Street, the hotel is well located for quick and easy transport: it's only several minutes' walk to Wangfujing Pedestrian Street and the Oriental Plaza, and adjacent to the nearby MTR station, the Forbidden City and Chang'an Avenue.
Shijia Hutong, where Shijia House is situated on, is known as a traditional residence in Beijing. The hotel rooms are all equipped with central air conditioners, superb sound systems and private bathrooms. Each room is furnished with Chinese, Southeastern Asian and Western-style furniture, including furniture featuring the style of the Ming and Qing dynasties and that of the 1930s. Shijia House is definitely an ideal choice for business and holiday trips.
Ambient environment: Wangfujing Avenue, MTR Line 5, the Forbidden City, Jingshan Park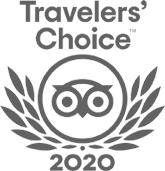 FABULOUS TOUR COMPANY
CHINA OCTOBER - NOVEMBER 2019 We researched several companies and studied reviews on Trip Adviser before contacting who did a very China Culture Tour with an initial query. Right from the outset Grace who owns the company was excellent. She emailed detailed with pictures information and a suggested…read more details
Karen from US
Ready to Create a Unique Dream Travel?