Food and restaurants, what and where to eat in Beijing
Beijing is not only a collective place of Chinese gourmet food but a distributing center of gourmet food from all over the world. Thousands of modern and traditional restaurants, as well as shops have aroused many people's gourmet desires.
In Beijing, there are not only different kinds of local traditional cuisine such as roast duck, instant-boiled meat and snacks but also cuisines that are nationally renowned. These include old royal dishes, homemade dishes, Muslim dishes, plus exotic gourmet food like French style food, American fast food, Japanese cuisine, Korean cuisine, Southeast Asian dishes and Indian food. All these types of cuisine will be sure to satisfy your taste buds.
Beijing cuisine is a first choice when you come travel in Beijing. The cooking method includes "fry, bake, boil, braise, roast, steam, stew and stir" and it taste crispy, fragrant and delicious. There are many delicious Beijing cuisines like Beijing roast duck, boiled mutton, crispy chicken, Saixianggua (materials are pear, cucumber and pastry), Fenghuangfaguo (materials are fish, chicken, vegetable, seafood and egg) Wulongtuzhu (materials are quail egg, and sea cucumber) and mandarin fish, especially Beijing roast duck and instant-boiled mutton known to all. When you come to Beijing, you must taste them.
Beijing Roast Duck
Beijing roast duck is a famous kind of food in Beijing which is known as "Tianxia Meiwei" (delicious food in the world) and famous all over the world for its tender meat, mellow flavor and fat and non-greasy characteristics. The past types of gourmet have many great types including Beijing roast duck which can be classified into four types. First is the type dependent on the season. Winter, spring and autumn can be the best times to eat roast duck. The second is based on the slicing method. Make sure every slice has meat and duck skin that are thin but not too thin. The third type is the condiment. Sweet soybean paste and onion, together with cucumber strips or green turnip strips can make the meal non greasy. Fourth is assistant food. Lotus-leaf-like pancake can be unfolded into two pieces, in which mashed garlic, soy, cucumber strips are spread and ate with roast duck slices.
Recommended places: Quanjude and Da dong are the most famous two restaurants and the best places to taste Beijing roast duck.
Da Dong Roast Duck Restaurant
Da Dong Roast Duck Restaurant is a household name in Beijing. In Da Dong Roast Duck Restaurant (Tuanjiehu Lake), all the selected ducks are hung in a wood-fired oven to be cooked after you arrive. It only takes about 40 minutes to roast a duck, which is crisp outside but tender inside, with its gorgeous fragrance pervading every inch of the room. Your first bite gives you crispy skin and tender meat, and Da Dong prides itself on reduced fat. The combination of crisp roast duck skin dipped in sugar melts in your mouth. The rich taste is unlike that of other roast duck restaurants as their ducks tend to be greasier in taste. The fat percentage of the ducks served in Da Dong is said to be lower than that in other restaurants according to test results.
Add: 1-2/F , Nanxincang Int'l Building, A22, Dongsi Shitiao
Contact: 5169-0328
Open: 11am-10pm
Price: More than CNY400 (for two people dining together without drinks.)
Instant-boiled Mutton
Instant-boiled mutton has had a long history in Beijing. There are two characteristics of this: one is selective materials and thin slices and the other is exquisite condiments and proper mixture. While selecting mutton, first you should select salted mutton which not only has no smell of mutton but has a fat and tender meat. Second, you should select mutton with more lean meat and less fat meat meaning the sheep's rear leg that will be the best and tenderloin and steak piece. Sauce and condiments can be modulated by your own. There are more than 20 kinds of sauces and condiments listed on the specified table. "Sesame paste" and "Beijing fermented bean curd" are independent condiments which can remove smell of mutton. It is also free for you to choose coriander, chili oil, rice wine and sesame paste. The most important cookers are charcoal and bronze which is deep and open. Charcoals are put inside of this. Instant boiled mutton will be offered when chrysanthemum is yellow and maple leaves are red, it is common seen in restaurants in Beijing.
Recommendation places: Donglaishun restaurant and Nengrenju Restaurant
Donglaishun restaurant: 5F, APM building, NO. 138, Wangfujin Street
Nengrenju restaurant (Qianmen): No. 135, West Street, Qianmen, Xicheng District
Royal Feast of Complete Manchu-Han Courses
It can be divided into six feasts named after famous feasts of Qing Palace. Famous dishes in Manchu and Han ethnic groups are collected. The materials are all selected from sea and land with different kinds. There are 196 dishes with cold, hot and meat types, 124 dishes of desserts and the total number is 320.
Recommended places: Fanshan Restaurant: 1 Wenjin Street, Xicheng District, inside the East door of Beihai Park
Fangshan Imperial Restaurant
Fangshan Imperial Restaurant is known for its high standards and helpful service. As it used to be associated with the royal family, there is always a beautiful story behind the names of the dishes. The location in the royal garden, its pavilions, terraces, towers and corridors are decorated with plaques that also have much to tell. While you are enjoying your meal, the waiters can share some of the stories with you. It's delightful to listen to the stories whilst sampling the delicious food.
Famous Restaurants in Beijing
Mei Mansion Restaurant
Mei Mansion Restaurant sits within an area of around 1000 square meters, in a big courtyard consisting of three smaller ones, beautifully laid out with attractive plants and winding paths. This delightful environment was originally the private residence of a duke's concubine. Most of the things here have an interesting history. The jujube trees are thought to be over 240 years old, and the stone peg in the backyard dates back to the Ming Dynasty. When you open the door and enter the courtyard you will feel, not as if you were in a restaurant, but rather in your own house.
Family Bai Courtyard Restaurant
Family Bai Courtyard Restaurant was established within this imperial garden, dotted with pavilions, terraces and mansions connected by winding paths and corridors. The staff wear imperial costume and welcome you with greetings such as "nin ji xiang", which convey their best wishes to you. Sometimes, they play musical instruments and sing local songs while awaiting your arrival, enhancing the experience of former royal times. The restaurant mainly serves imperial cuisine, featuring a perfect combination of color, aroma and taste, and the prices reflect the exquisite menu and ambience.
Recommended dishes: braised deer sinew, stir-fried shrimp balls, Feizixiao (Chinese salad), croaker seasoned with Chinese toon, roast pork, four delicacies, sauté scallops with chestnuts, deep-fried shrimps, stewed clams with papaya.
Family Li Imperial Cuisine
Located in Yangfang Hutong, Houhai, Family Li Imperial Cuisine is an upmarket restaurant with a high reputation in Beijing. It nestles in a small courtyard, marked only with a house number. On the wall of the courtyard hangs a signboard with the three Chinese characters li jia cai (Family Li Imperial Cuisine), which are said to be written by Pu Jie, whose elder brother was the last emperor of the Qing Dynasty. Many famous figures have frequented the restaurant, including the former U.S. President Clinton, the former British Prime Minister Major, Mei Baojiu (a celebrated master of Peking opera), Jackie Chan and Louis Cha.
Telephone for reservation: 010-66180107
Address: 11 Yangfang Hutong, Deshengmen, Xicheng District/西城区德胜门大街羊坊胡同11号
Linhuxuan Restaurant
Linhuxuan Restaurant mainly serves Guanfu Cuisine (originally developed by top government officials in the past, known for its delicacy and exquisiteness) and Family Tan Cuisine (a branch of Guanfu Cuisine). Linhuxuan chefs also draw upon the merits of other cuisines and have developed a number of healthy and unique dishes, including some less usual ingredients. There are many dishes that you will be familiar with, beautifully prepared, or you may be tempted to try braised shark fin, and other dishes based on shark fin, prawns cooked with various seasonings, sautéed sea cucumbers with scallions, uniquely cooked duck tongue, superb cubilose (birds' nest) soup, mushroom soup with carthamus (also known as safflower, part of the thistle family), tender bamboo shoots stewed with aloes, sautéed shredded chicken with bamboo shoots, deep-fried bamboo worms, and sautéed pork with dried fungus.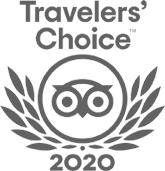 FABULOUS TOUR COMPANY
CHINA OCTOBER - NOVEMBER 2019 We researched several companies and studied reviews on Trip Adviser before contacting who did a very China Culture Tour with an initial query. Right from the outset Grace who owns the company was excellent. She emailed detailed with pictures information and a suggested…read more details
Karen from US
Ready to Create a Unique Dream Travel?