Memorable private tour for multi-generational family
My family had an awesome private family tour of highlights in China, arranged by Grace of China Culture Tour. We were a multi-generational family of 8 (6 adults, 2 kids) and designed a 10-day tour of Beijing, Xi'an, and Shanghai based on Grace's recommendations.
The pricing was competitive with other similar tour options and my decision to go with China Culture Tour was based on their obvious organization, willingness to modify as needed, and quick replies. We had private English-speaking tour guides for each city, transportation for the city tours as well as to and from airports, and could alter the schedule as needed (cutting the day a bit short when we were too tired or taking a break for snacks for the kids). We had a different tour guide per city; Michael in Beijing was our favorite, although they were all very good. We chose the deluxe 4-star accommodations which were excellent in Beijing and Shanghai (and Grace promised to re-evaluate the hotel in Xi'an based on our feedback). Breakfast was included with the hotel stays and lunches included in the day tours. This left the perfect amount of time to explore on our own in the evenings and try out some local restaurants for dinner. This trip will definitely go down in our family lore as a memorable trip, thanks to Grace and China Culture Tour.
Our flight from Xi'an to Shanghai was cancelled by the airline due to weather conditions, and Grace and our local tour guide helped us re-book a flight for the next morning as well as find a hotel for the unexpected extra night in Xi-an; Grace was even able to get us a full refund for the lost hotel night in Shanghai. They turned what could have been a nightmare into a minor hiccup.
For those planning a trip to China during summer months, it is HOT. Bring umbrellas to shade yourself (this is common in Asia); my kids loved the portable hand-held fans and cooling towels.
We arrived home safely with a smooth journey. We very much enjoyed our China visit and I will be happy to write a 5-star review for your services on TripAdvisor.
My suggestions to improve your customers' experience are to use a different hotel than Grand Mercury in Xi'an and to provide cold water during summer months (refrigerated or iced in an insulated cooler). We did not like the hotel in Xi'an; it has a strong cigarette smell everywhere and air conditioning is not adequate. Also, our first transport vans in Beijing and Xi'an were not comfortable and also did not have good AC (it was very hot weather). The second van in Xi'an and the van in Shanghai were good. We liked our guides. Michael in Beijing was our favorite even though his English was not as good as others.
I've posted a positive review about your company on TripAdvisor. I'll definitely recommend you to any friends/family that visit China.
Thanks again for arranging an amazing trip!
Thank you! Alvina from US, customized a Family Friendly China Tour to Beijing Xian and Shanghai with private guides and vehicles, well-selected hotels, top attractions, interesting activities, etc.
More Helpful Similar China Tour Reviews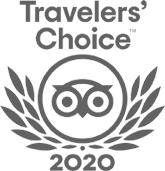 FABULOUS TOUR COMPANY
CHINA OCTOBER - NOVEMBER 2019 We researched several companies and studied reviews on Trip Adviser before contacting who did a very China Culture Tour with an initial query. Right from the outset Grace who owns the company was excellent. She emailed detailed with pictures information and a suggested…read more details
Karen from US
Ready to Create a Unique Dream Travel?