Dear Nora,
I want to thank you for setting up our amazing tour of China. Everything was perfect from the beginning to the end. I searched and searched before choosing China Culture Tours Company. It had very good reviews but I was still skeptical. I am so glad I decided to go with you. I have taken 2 other guided tours in China and was happy with the tours. This time I was extremely happy! I did choose to go with 5 star hotels and I am not sorry. We were treated with 5-star class. I cannot say enough about the New World Beijing Hotel! The pool was amazing and the included breakfast buffet was over the top delicious. The Wyndham Grand in Xi'an was also outstanding with their included breakfast buffet and beautiful hotel.
As for our tour guides, they were also amazing. We absolutely love Nancy in Beijing. She was very knowledgeable, sweet and fun. Sarah in Xi'an was equally knowledgeable and sweet. Both spoke English quite well and made sure we were pleased with everything.
The wow factor for us was the fact our 14 year old granddaughter had such a good time. There was a lot of history to absorb in a very short time and our tour guides made sure that she was having fun while learning.
I will write reviews on TripAdvisor to show my gratitude and appreciation for your company. Again, thank you Nora for being so helpful and checking in with us. Just to let you know, I had originally started to book with another company but twice the person I was speaking with was very delayed in responding to my emails. I thought it was very unprofessional and decided to go with you. You were very prompt in responding and I know I changed things several times. I truly appreciate your level of professionalism and thank you from the bottom of my heart. Our trip was outstanding.
The Mok family from US, customized a Family Friendly China Tour to Beijing Xian and Hong Kong
More Helpful Similar China Tour Reviews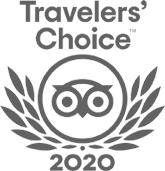 FABULOUS TOUR COMPANY
CHINA OCTOBER - NOVEMBER 2019 We researched several companies and studied reviews on Trip Adviser before contacting who did a very China Culture Tour with an initial query. Right from the outset Grace who owns the company was excellent. She emailed detailed with pictures information and a suggested…read more details
Karen from US
Ready to Create a Unique Dream Travel?