Hi Grace!!!!
Below you will find the answers to the questions you asked regarding out last trip. We had such an amazing time that we are already planning for our next trip in early spring 2018. We are having a hard time deciding where to go because there are so many places to see in your beautiful country!!!
With my focus on Fengshui, we definitely want to spend some time in Hong Kong. I also must go to Tibet this time since we had to take it out of our trip this year. We want to see Shanghai (with water towns) and Guilin. We will have to spend more time in China the next time. I am always open to suggestions. We will be probably traveling with the same members, my mom, husband and 9 year old son.
I like flying into Beijing and leaving from Beijing. We would like to spend a few days in Beijing as we want to climb the Great wall again.
Thanks Grace!!!!
The most memorable attraction depends on the city. In Beijing it was the Great Wall. We would like to go back when we come back next year! In Xi'an (which was by far the MOST BEAUTIFUL and PEACEFUL city), the Terracotta Soldiers. In Chengdu the pandas!
The most outstanding tour guide was our Xi'an guide Summer. Ben would be a close second.
Our hotel in Xi'an was my favorite (Wyndham Grand Xian South)! The staff was outstanding and the food was good and it smells sooooooo good!!! The Room was well appointed and I would stay here again.
***My only complaint was the transportation in Beijing. The vehicles were not up to standard. It was a big difference between the vehicles we rode in Beijing versus the ones in Chengdu and Xi'an. I expected the level we had in Chengdu and Xi'an. The transportation in Beijing seemed very low budget.
The Park Plaza (Beijing) was a very basic room, but it was only 4 stars. Park Plaza had the best breakfast of all other 5 star hotels (dinner and room service was not very good)!!! Its location was great and the staff was great!
The staffs at the Ritz in Chengdu were a bit snobby, my least favorite staff and food. The rooms at the Ritz were very well detailed.
We ABSOLUTELY ENJOYED THE FAST TRAIN!!!! I, my husband and son were all in business class and my mom was separated in first class. I think the business class was much better---especially with kids because there was much more space and the seating was fantastic. Send me on the fast train whenever possible over flying ANYTIME!!!
The bobsled is a must do---at the Great Wall, Muslim street, Hutong Family, Forbidden City, Panda Research and Terracotta Museum.
The city of Xi'an was a surprising retreat after being in Beijing. It is beautiful, the people are calmer and it feels soooooo peaceful. Things were slower pace, but not sleepy. The entire China experience was a WOW factor. The Buddhist temple we visited that had the calligraphy in Xian was by far one of the most exciting days for us (second to climbing the great wall of course). What a wonderful opportunity to learn about Chinese history, culture and Buddhism at the same time. Seeing the Jade story of Buddha was absolutely amazing!!!
ABSOLUTELY. We will recommend you. We will be coming back next year!
Ivy Ellerby from US, customized a Family Friendly China Tour to Beijing Xian and Chengdu with private guides and vehicles, well-selected hotels, top attractions, interesting activities, etc.
More Helpful Similar China Tour Reviews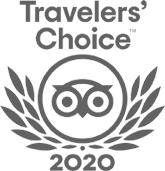 FABULOUS TOUR COMPANY
CHINA OCTOBER - NOVEMBER 2019 We researched several companies and studied reviews on Trip Adviser before contacting who did a very China Culture Tour with an initial query. Right from the outset Grace who owns the company was excellent. She emailed detailed with pictures information and a suggested…read more details
Karen from US
Ready to Create a Unique Dream Travel?