Top Xi'an Activities
"Miles of fortified city, land of abundance", Xi'an or the former city, Chang'an, often viewed as the height of Chinese civilization in history, was the capital of 13 established dynasties. It was once the center of political power and economy, the melting pot of cultures and religions, as well as the origin of Silk Road. Participate in our cultural activities and find a trace of ancient Chang'an surviving behind the roaring, modernising city.
Clay terra cotta warrior making Xian
Type: Cultural Immersion/ Art & Architecture / History
Duration: 1 hour
Location: Village near Terra-Cotta Warriors and Horses Museum
After visiting the terra cotta army in Terra Cotta Warriors and Horses Museum, your private guide will bring you to a village near the museum. Get more knowledge on how to make a clay warrior before you make your very own miniature clay warrior in a traditional cave dwelling in the village. This experience is suitable for people of all ages and is certainly entertaining especially for children and for those who are fond of terracotta warriors. The life-size terra cotta army was created to protect the tomb of the first emperor of China to accompany him into the afterlife and help him rule the underworld. You are sure amazed by the excellent technical and artistic qualities of this group of hyper-realistic clay soldiers. From the uniforms and unique facial expressions of the warriors to the horses' halters, everything is simply spectacular. Though the terra cotta army you saw in the museum is largely grey nowadays, patches of paint are evident in the once brightly colored statues.
In the cave-dwelling and its courtyard, you will spot some exquisite replications of terra cotta warriors of different sizes. Mini terra cotta warrior can be easily made from yellow clay and mold provided in the workshop. This cultural and art immersion program is edutainment for kids and adolescents as it nurtures both their manipulative ability and provides knowledge of Xi'an's history. Since the whole process of making a terra cotta warrior is complicated and time-consuming, you will only experience the first stage of making this clay figurine. Although you are not able to bring home your half-done mini terra cotta warrior, a completed one will be given to you as a souvenir of this cultural experience.
Cycling on Xi'an Ancient City Wall
Type: Cultural Immersion/ Relaxing/ Fitness & Health
Duration: flexible (80 minutes approximately)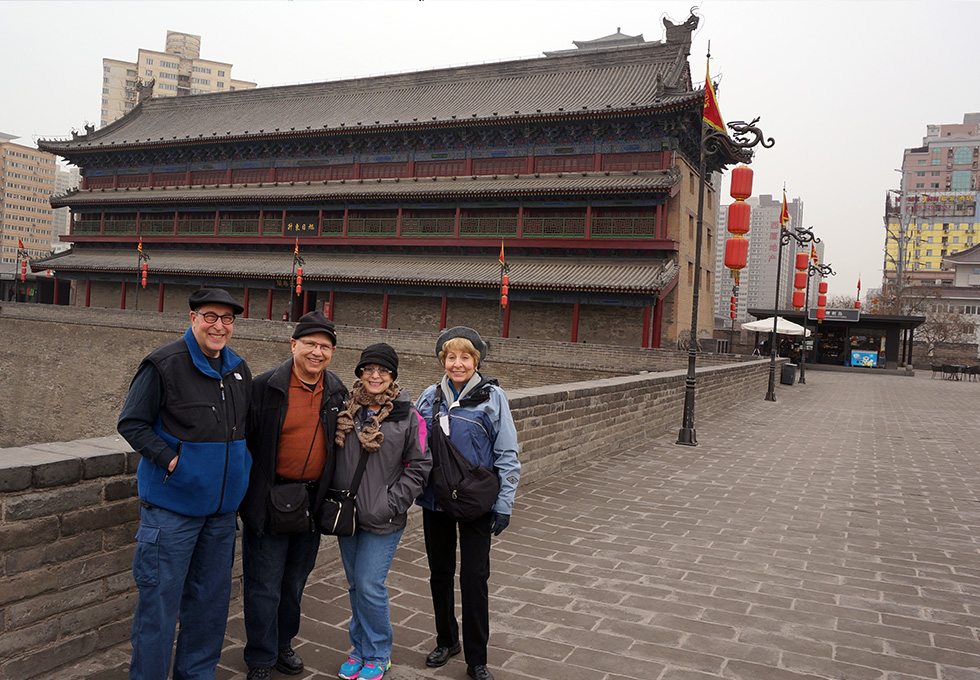 City Wall of Xi'an
There is no other way to experience the city wall than to take a short tour on it. You can choose to walk, cycle on the city wall or simply be whisked around in a golf cart to save your energy. In this short trip on the city wall, hop on the bike and cycle at your own pace. As you bike along this 13.74 kilometers long city wall, your private tour guide will introduce you to some of its fascinating history and interesting stories. Though you can't get the bird's eye view of Xi'an city on the wall, enjoy an open view over the modern-day city with a slice of old Xi'an every now and then. Stop immediately to take some nice photos along your way. You need at least 80 minutes to finish one full round of the wall. The city wall is available from 8 in the morning. You will be rewarded with some special performances if you happen to pass by the south gate area. There will be an ancient city wall gate opening ceremony at 9:30 every morning. Also, spot some "warriors" patrolling around the south gate area every afternoon.
Dumpling making at local family's home Xian
Type: Cultural Immersion/ Food
Duration: 2 hours
Location: Local family's home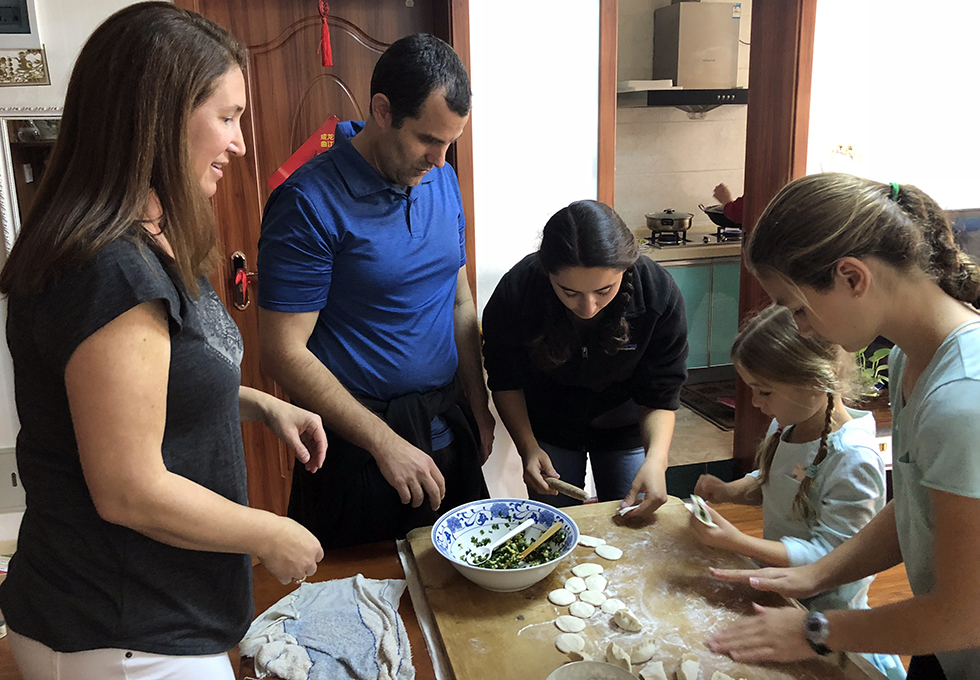 Dumpling making in Xian
Visiting top tourist attractions, temples and museums is not enough for you to know Xi'an. Local cuisine plays an important role in helping you to have a better understanding of this city. Xi'an people are fond of eating dumplings, and you can find stores selling dumplings almost anywhere here in Xi'an. In this course, you will try your hand at dumpling making at a local family's home in Lianhu District. This is an entertaining and easy lesson for both children and adults. During the lesson, you can chat with the host to learn about Chinese culture straight from the locals mouths.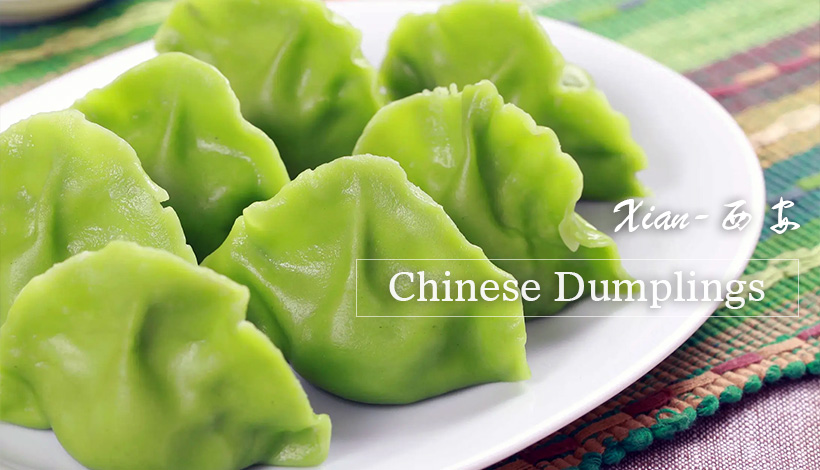 Traditionally, families make dumplings together for Chinese New Year. Although nowadays most people skip the dumpling skins making part and buy ready-made wrappers from stores, you will make dumplings from scratch starting by preparing dough for dumpling skins. The ratio of flour to water is almost two to one, though you have to judge it yourself on the actual event. You will need to rest the dough for 20 minutes and move on to making dumpling filling. Most of the time, dumpling filling is made up of minced meat and vegetables, but if you are vegetarian, please inform us in advance so we can prepare the ingredients and teach you how to make vegetarian dumplings. When making dumpling skins, use the hollowed bit in your palm at the center to make the mound. Then, you will be doing repetitive motion with one hand and turning with the other hand when making dumpling skins.

During this process, your rolling pin should not leave the board. Normally the dumpling skin is thicker at the center so to prevent the dumpling from breaking while boiling. Fill and seal the dumplings, making sure that you got a smooth circle on one side and pleats on the other side. A good dumpling is one that sits and doesn't tip over. In the past, it was the tradition to hide coins in the dumplings and whoever finds those coins is blessed with good fortune. When done with cooking, try your own dumplings in a classic way by dipping the dumpling into mixed vinegar and chili oil. If you want to extend this experience and learn some authentic local dishes from the host, she will then teach you some simple dishes such as braised aubergine. After the lesson, you will enjoy a meal here.
Learning Chinese calligraphy
Type: Cultural Immersion/ Art & Architecture/ History
Duration: 30-40 minutes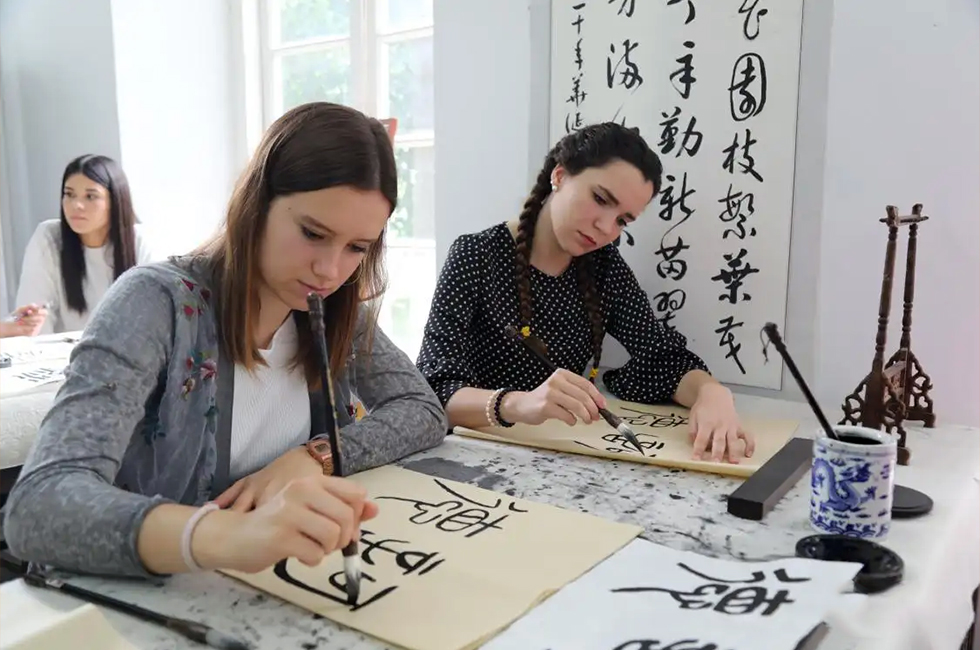 Calligraphy Learning in Xian
Small Goose Pagoda, first built from 707 A.D. to 709 A.D., was used to house the Buddhist scriptures brought back from India by pilgrim Yi Jing. Originally it had a total of 15 layers but was damaged after an earthquake, remaining only 13 layers now. In this course, you will learn Chinese calligraphy writing at Small Goose Pagoda with a calligraphy master. Calligraphy first came to the fore during the Han dynasty and has established itself as one of the most important ancient Chinese art forms. The tools for Chinese calligraphy are ink sticks, ink stones, Chinese brushes, and paper. In the past, all educated people, far more than mere writing, were expected to be proficient at Chinese calligraphy writing. While appreciating the Small Goose Pagoda, you can join this calligraphy lesson and learn some basic brush strokes before you can write your Chinese name or some simple Chinese characters by yourself. This is a great opportunity for you to learn some history about Small Goose Pagoda, and Chinese calligraphy and to brush up on your Chinese calligraphy writing skills.
Learning paper cutting in Gao's Grand Courtyard
Type: Cultural Immersion/ Art & Architecture/ History
Duration: 1 hour
Visit the Gao Family's Courtyard where you will see the authentic architecture of the Gao family's mansion dating back more than 400 years ago, to the Ming and Qing dynasties. Learn traditional Chinese paper cutting from the experts in the art studio located in this mansion. Paper cutting is one of China's most famous folk arts. It is more often used during festivals especially the New Year and weddings for decorative purposes and to wish people good health and prosperity. The most intricate designs require patience and years of practice.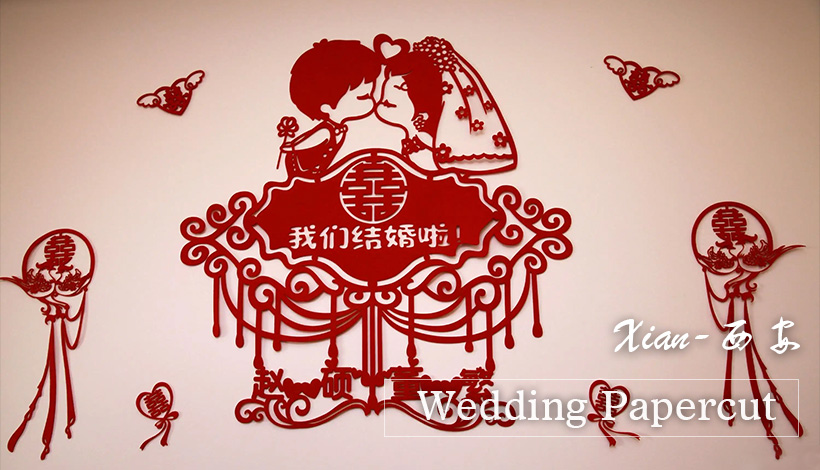 Here, you will learn to cut simple yet lovely motifs within an hour using only a pair of scissors and some red-colored pieces of paper. You will first be introduced to the history of paper cutting in China, and some basic techniques of paper cutting. Then, under expert guidance, create your own pattern to bring back home. The most common pattern for paper cutting is in the shape of a snowflake.
Traditional paper-cutting activity is available in Beijing (paper-cutting), Pingyao, etc.
Learning Tai Chi on Xi'an Ancient City Wall
Type: Cultural Immersion/ Art & Architecture/ History/ Fitness & Health
Duration: 1 hour
First built in 1370 during the Ming dynasty, Xi'an Ancient City Wall is one of the best preserved ancient city walls in China, though most sections have been restored or rebuilt. You can go biking, practice Tai Chi, or simply walk on the city wall. In this session, you will learn some basic movements from a renowned local Tai Chi master on the city wall. Tai Chi literally means "great ultimate" which is a reference to the Yin and the Yang processes of dynamic balancing. It has been found to improve one's balance, leg strength, cardiovascular endurance, muscular flexibility, ability to concentrate, overall wellness, and longevity.

No matter whether you are fresh to Tai Chi or you have some foundation in it, your Tai Chi master will teach according to your level, and demonstrate movements step by step. Don't be scared to make any mistakes, as he will correct your movement during the lesson. This can be a fun and unique way to immerse yourself in Chinese culture. Tai Chi costume will be given to you at the end of the lesson.
Tang Dynasty Show in Xi'an
Tang Dynasty Show at Shaanxi Grand Opera Theatre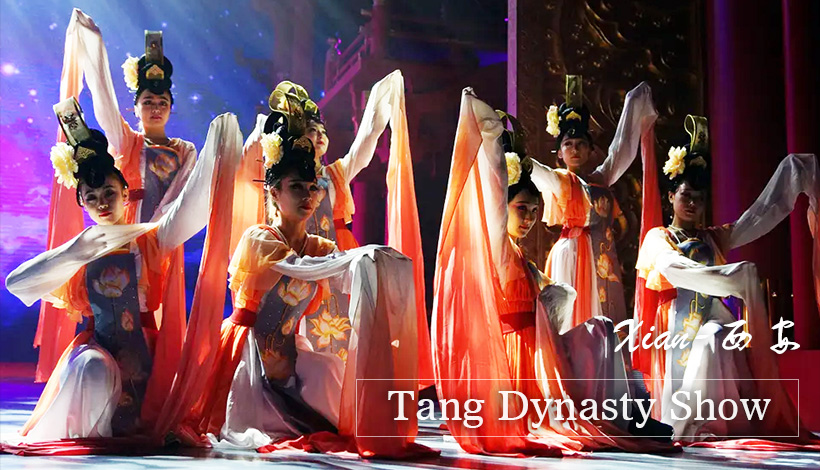 Show Time: 20:00—21:10 daily
Dumpling Banquet: 18:00—20:00 daily
Address: No.161 Wenyi North St., Beilin District, Xi'an (西安市碑林区文艺北路161号)
There is no other way to experience the original and traditional music and dance of the golden age in ancient China than to watch a Tang dynasty show at Shaanxi Grand Opera Theatre. Also, you can choose to come 2 hours earlier before the show starts and feast on a delicious dumpling banquet since dumpling is one of Xi'an's specialty dishes. Often viewed as the apex of Chinese civilization, Xi'an was known as Chang'an in the past and was the capital city of 13 dynasties. This evening show is a recreation of Chinese dance, music, and design of Tang dynasty. From the costumes and hairstyles to the instruments used and stage design, this dazzling Tang dynasty show will bring you back to the splendid Tang era. In this highly entertaining performance, you will listen to musical performances from instruments such as Chinese percussion, Chinese serial bells, panpipes, and Chinese Suona, while watching the beautiful choreography of ancient Chinese ribbon dance. This wondrous performance depicts the wishes of our ancestors towards a peaceful and harmonious life and the magnificent scene of a powerful and prosperous Tang Empire. Spend an unforgettable evening in Xi'an, discovering its rich cultural heritage and brilliant cuisine can be a memorable experience.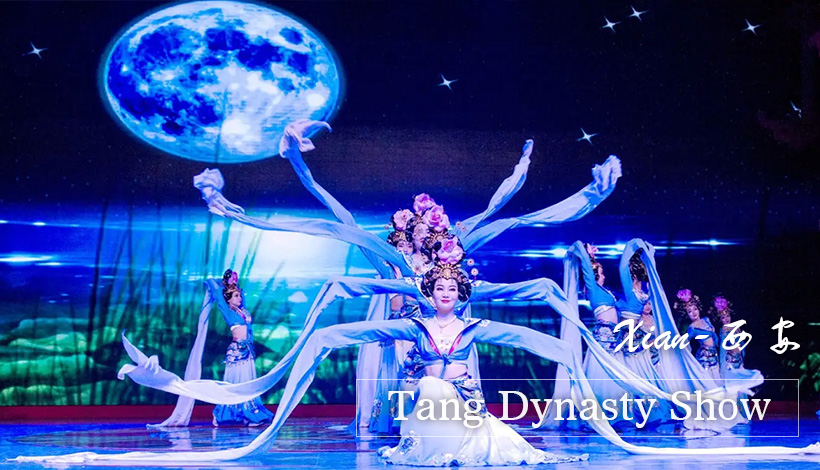 The charm of traditional Han costume
Type: Cultural Immersion/Art & Architecture/ History
Duration: 1 hour
Locations: Small Goose Pagoda/ Hanyang Tomb
When talking about traditional Chinese costume, people would normally think of cheongsam (a.k.a. Qipao in Chinese), though it got popular only in the Qing dynasty. Originating even before the Warring State Period, Han costume, or Hanfu has 4,000 years of history. But in the seventeenth century, when Manchurian invaded the central plain of China and established the Qing dynasty, Han costume was replaced by traditional cheongsam, which is looser cut than today's cheongsam dress. Han costume consists of a collar, lapel, belt, loose gowns, and so on. The color of Han clothing is closely related to the five elements theory of Chinese Ying Yang. Before Tang dynasty, the darker the color, the higher the social ranking, it was only then by the Tang dynasty, that yellow was seen as a supreme color and could only be used by the royal family. Also, fabric or silk was often used in Han costumes to indicate wealth and prestige. In modern society, few wear traditional Han costumes on a regular basis, except on some special occasions. But now you will have the opportunity to put on a Han Chinese costume.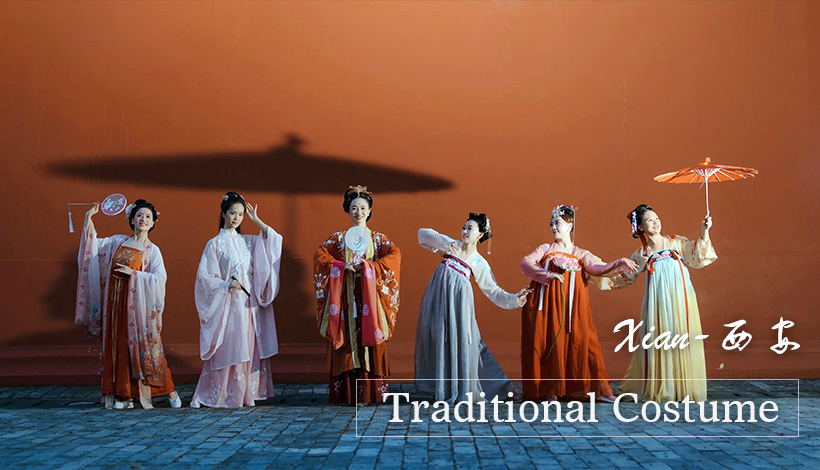 In this lesson, you will learn how to wear a Han costume and learn some traditional Chinese etiquette, such as the traditional way of greeting and sitting, with a Han costume on. Your tour guide will do further elaboration when necessary. Join this in-depth traditional Chinese culture class and bring this memorable experience home with you. You can either join this session at Small Goose Pagoda or at the Hanyang Tomb area with a private instructor. If you want to tour different sites in Xi'an with beautiful Han costumes on, we can help you rent some fascinating Han costumes.
Watching puppet show in Gao Family's Courtyard
Type: Cultural Immersion/ Art & Architecture/History
Duration: 20 minutes
With more than 2,000 years of history, the string puppet show originated during the Han dynasty and gained popularity during Ming and Qing dynasties. Those marionettes are controlled from above-using strings, leading from the puppet to a crutch held by the manipulator. Normally a single marionette will have nine strings, each connecting to its head, ears, two ends of shoulder, hands, waist, and legs. But sometimes, you may see puppets with as many as thirty strings, which is a highly skilled operation.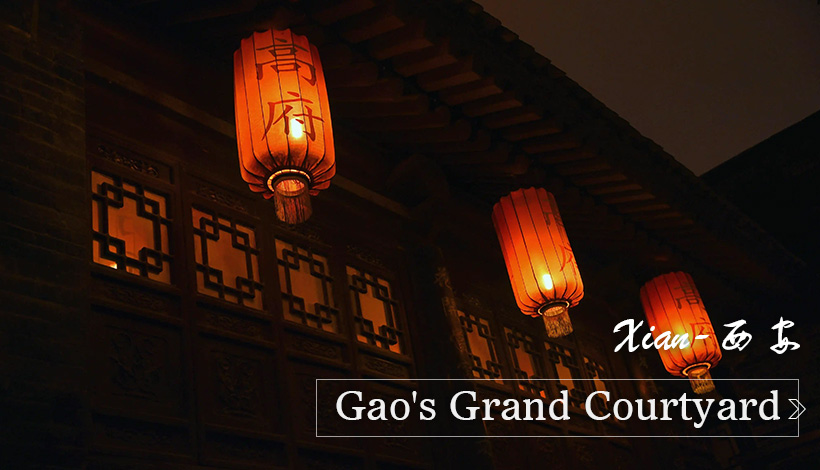 You will enjoy a short-string puppet show in Gao Family's Courtyard, which is the former residence of an official in the Ming dynasty. Hidden in the Muslim Quarter, it is one of the best-preserved traditional residences in Xi'an city. See amazing architecture here filled with antique furniture and traditional Chinese-styled gardens. While you are watching the show, your private guide will tell you some interesting stories about string puppets and the storyline of the performance. If you are interested in how those string puppets work, go on stage and have a try at the marionette after the show!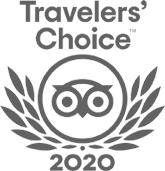 FABULOUS TOUR COMPANY
CHINA OCTOBER - NOVEMBER 2019 We researched several companies and studied reviews on Trip Adviser before contacting who did a very China Culture Tour with an initial query. Right from the outset Grace who owns the company was excellent. She emailed detailed with pictures information and a suggested…read more details
Karen from US
Ready to Create a Unique Dream Travel?