Xingping Ancient Town
Facts of Xingping
Name: Xingping Ancient Town/兴坪古镇/xīng píng gǔ zhèn
Open hours: all-day
Entrance fee: free
Tour time: 2 hours to 2 days
Where: Xingping Ancient Town is located to the south of Yangshuo, 28km about 50 minutes drive.
Attractions nearby: best section of Li River, Lotus Cave, Xianggong Mountain, Nine horses painting a mountain, Laozhai Mountain, Damian Hill, etc.
Brief Introduction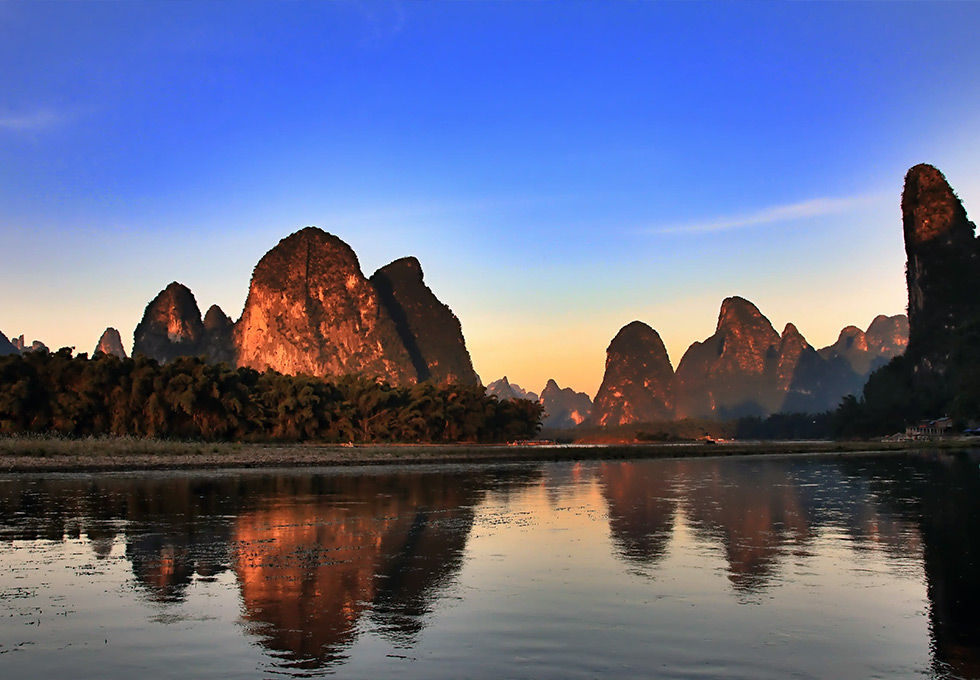 Li River In Xingping
25 kilometers northeast of Yangshuo, Xingping Town is located on the eastern bank of the Li River. It is one of the most beautiful ancient towns along the river. With a history of more than 1300 years, the historical and cultural relics in the town remain intact. There are slab-stone streets, the ruins of Xingping County of the Southern and Northern Dynasties, the buildings of the Ming and Qing Dynasties, and so on.
Xingping Ancient Town is famous for its calm waters, peculiar peaks, and steep cliffs that form a fantastic landscape. The mountains surrounding the town appear to keep it away from the noise of the modern world. If you stand at the wharf of Xingping and face the Li River, you may see the scenery is the same on a 20 Yuan note. Additionally, Tengjiao Temple built in the Ming Dynasty is located in Xingping.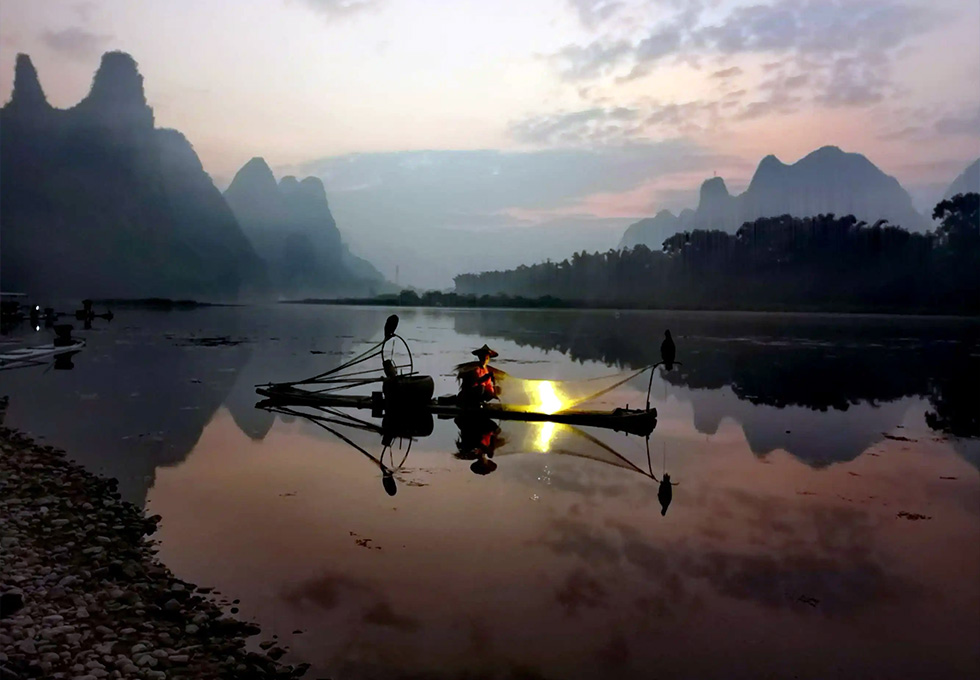 Li River In Xingping
Many state leaders have visited Xingping Ancient Town and spoke highly of the unique scenery there. In July 1998, the former US President, Bill Clinton, visited an old fishing village of Xingping and praised its originality of it.
What to do and to see, hotels
Biking, Hiking, Cormorant Fishing, Mountain Climbing for sunrise and sunset or overview of a certain section of Li River, Paragliding, Rafting, Boating, Rock Climbing, Cave Exploring, etc.
Where to stay overnight: XY-Yun House, Misty Wonderland Xingping, Xianyunju Resort Hotel on the island, or Yunshe Mountain Guesthouse.
Xingping Travel Itinerary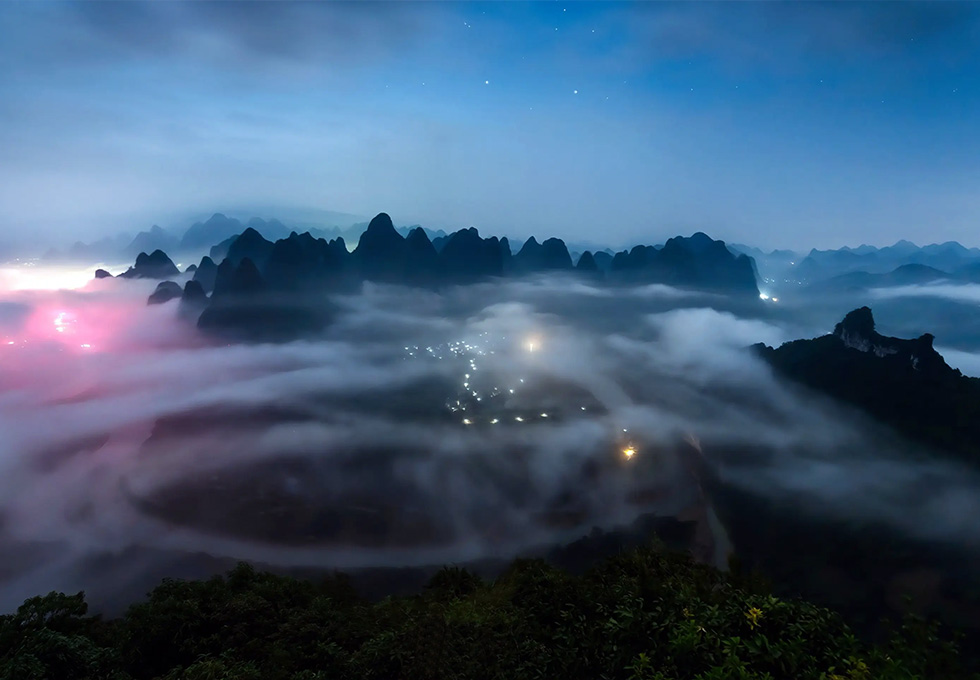 Li River Overlooking
1 day: half-day tour to the old street and climb up to a hill to have a bird's view of the Li River, half day to explore the local market and climb the Laozhai Mountain to watch the sunset.
1 day: half-day boat cruise and old street and half-day biking tour
1 day: half-day rafting and biking, half-day hiking tour from the old town to Fishing Village.
1 day: one-day hiking tour along Li River from Xingping to Yangdi Pier.

More Attractions in Yangshuo

You may be interested in the following experiences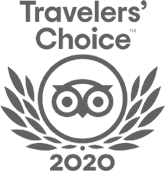 FABULOUS TOUR COMPANY
CHINA OCTOBER - NOVEMBER 2019 We researched several companies and studied reviews on Trip Adviser before contacting who did a very China Culture Tour with an initial query. Right from the outset Grace who owns the company was excellent. She emailed detailed with pictures information and a suggested…read more details
Karen from US
Ready to Create a Unique Dream Travel?