Yangshuo West Street
Facts
Name: West Street/西街/xī jiē
Open hours: all day
Entrance fee: free
Tour time: 2-3 hours
Where: Located by the Li River in the old town of Yangshuo
Attractions nearby: Li River, Impression of Sister Liu Sanjie
Brief Introduction
Located at the center of Yangshuo County, West Street has a history of more than 1,400 years. It is considered the oldest street in Yangshuo. Since the 1980s, this 517-meter long, 8-meter-wide street has been a window into the western culture because of the large number of foreign visitors. Each year, it receives about 100,000 visitors from other countries. They are attracted to West Street because of its unique mix of cultures.
West Street is paved with marble and old architecture that are typical for southern China regions. This street is full of restaurants that are Chinese and Western style, handcraft and souvenir stores, snack stalls, bars, Western cafes, hotels with different styles, and so on. More than 20 of these establishments were opened by expats living in the area. They're filled with a fascinating and charming mix of local and foreign traditions. It is particularly exciting in the evening with the lights on and music coming out of the bars.
Almost everyone on West Street, regardless of age and background, can speak some level of English. So West Street is sometimes described as a "Global Village" or "Global English Corner". Do not be surprised if you hear an old Chinese woman speaking English here. Also, most stores have both Chinese and English signs.
West Street is the perfect place to relax. You can sit down, look around, or take a stroll along the street from the beginning to the end. At the end of the street, you can see the Li River and beautiful mountains on the other side of it. West Street can drive away your stress and offer a chance to think about a new way of living.
What to eat
There are many well-known restaurants on West Street, including Meiyou Cafe, Rosewood Restaurant, Anne's Art Cafe, and Paris Cafe. You can taste famous local dishes there including the famous beer fish and stuffed snails with pork, along with many other western foods like Cheesecake, pizza, German beer, banana cake, Italian coffee and ice cream, lemon chicken, and so on.
Where to stay
We usually recommend the Amari Yangshuo and the Atour Hotel; there are other nice hotels such as Magnolia Yangshuo West Avenue Hotel, Li River Resort, C.Source West Street Residence, Yangshuo Rosewood Hotel, etc.

More Attractions in Yangshuo

You may be interested in the following experiences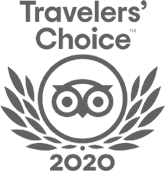 FABULOUS TOUR COMPANY
CHINA OCTOBER - NOVEMBER 2019 We researched several companies and studied reviews on Trip Adviser before contacting who did a very China Culture Tour with an initial query. Right from the outset Grace who owns the company was excellent. She emailed detailed with pictures information and a suggested…read more details
Karen from US
Ready to Create a Unique Dream Travel?