Top best things to do in Yangshuo
Ship cruise
Mainly travelers take the 4 hours cruise from Guilin to Yangshuo; secondly try the 1 hour from Xingping Pier to Fishing Village; some travelers try the local boat from one pier to another before but now these boats disappeared.
Bamboo Rafting
Where can you enjoy bamboo rafting? Yulong River sounds like the best place to experience, some sections of Li River in Yangshuo, and some sections in Fuli or Xingping, etc. If you stay overnight in Banyan Tree Resort, you will be able to do the raft arranged by the hotel because it is located by the Li River.
Rock Climbing
Yangshuo is a wilderness climbers' paradise, with difficulties ranging from 5.6 to 5.15D, and the climbing site is easily accessible from the county seat, within 5-10 km of the surrounding area, by renting an electric bike. Climbing bases in Yangshuo include Bottle Hill, Egg Hill, Cheese Hill, White Hill, Golden Cat Cave, Moon Hill, Dwarf Hill, Thunder Hill, Tongmen Hill, and in summer, Silong, where you can do deep water soloing.
Yangshuo Annual Rock-Climbing Festival holds around November, and the exact date will be known when the time is near, If you want to learn the exact date, contact us before November.
There is a famous rock climber in Yangshuo named Liu Yongbang, nicknamed Abond, who has competed in Australian, American, and European rock climbing competitions with good results; Abond owns a Hotel in Yangshuo, RockABond, which has its own indoor rock climbing area on the top floor, where the best climbers in Yangshuo, including foreign climbers, often come to exchange climbing techniques! If you need to contact ABond, you can contact Morgen as he is also a rock climber and he knows Abond.
Hiking
Hiking is one of the closest ways to get close to nature, so hiking the Li River is the closest way to pick up the Li River; there are hiking routes on the Li River ranging from a few hours to several days, so we can pick a section of the Li River to hike, with the highlight being the 22km hike from Yangdi to Xingping, which takes about 6-8 hours. On arrival at Xingping, you can choose a nice boutique hotel for a night's rest or go directly to Yangshuo for an overnight stay.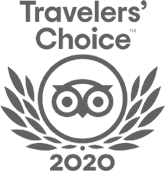 FABULOUS TOUR COMPANY
CHINA OCTOBER - NOVEMBER 2019 We researched several companies and studied reviews on Trip Adviser before contacting who did a very China Culture Tour with an initial query. Right from the outset Grace who owns the company was excellent. She emailed detailed with pictures information and a suggested…read more details
Karen from US
Ready to Create a Unique Dream Travel?