Entertainment in Hong Kong
Hong Kong is very colorful at night. The neon lights that shine throughout the city make many feel like they're in Milky Way. They liven up the city and bring it to life.
Nightlife in the Bar
The most famous bar district in Hong Kong is Lan Wai Fong. There have been many popular hangout spots have emerged such as SOHO, Knustford Terrace and Knustford Steps, and Minden Avenue.
Appreciating the Scenery in Hong Kong
The scenery of Victoria Harbor at night is one of the most well-known scenes around the world. If you want to look before coming to Hong Kong, you can watch A Symphony of Lights at Star Avenue in Tsim Sha Tsui, where the panorama of Hong Kong is on Victoria Peak. While in Hong Kong you can take the star ferry to have a closer view of Victoria Harbor. You can take in many views at a glance sightseeing on Stubbs Road, Kowloon Peak, and Lung Cheung Road.
Theater
Hong Kong is one of the three largest filmmakers worldwide. In over 100 theaters there are new films from different countries screened daily. JP cinema in Causeway Bay, UA cinema in Times Square, and Grand Ocean cinema in Kowloon are all great choices to catch a flick while you're in Hong Kong. The tickets are generally priced between Hong Kong $60 and Hong Kong $80.
Music Drama and Concert
Known as "the Events Capital of Asia," Hong Kong is a world music stage. The enthusiasm of music lovers for music events cannot be described in words. In terms of local music, Cantonese music is very popular. Leo Ku, Kelly Chen, Sammi Cheng, Jacky Cheung, Aaron Kwok, Leon Lai, Hacken Lee, Sam Hui among others play decisive roles in the music world in Hong Kong. Hong Kong is also an international place for performances. Many international singers and groups perform in Hong Kong.
Horse Racing
It is common knowledge that people in Hong Kong are fond of horse racing. If you have an interest and have the time and money, you can go to the Happy Vally racecourse or Sha Tin racecourse to watch the spectacle. The period for horse racing is from September to June each year. The evening races are on Wednesdays and the day races are on Saturdays and Sundays. On every horse racing day, all newspapers in Hong Kong publish various tips about the races which many bidders regard highly in deciding their bets on horses.
You might also like the following helpful information about Hong Kong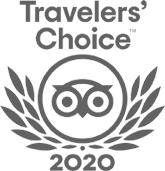 FABULOUS TOUR COMPANY
CHINA OCTOBER - NOVEMBER 2019 We researched several companies and studied reviews on Trip Adviser before contacting who did a very China Culture Tour with an initial query. Right from the outset Grace who owns the company was excellent. She emailed detailed with pictures information and a suggested…read more details
Karen from US
Ready to Create a Unique Dream Travel?