Hong Kong Food & Restaurants
Food, what to eat while traveling in Hong Kong
The food culture in Hong Kong combines Chinese and foreign cultures. The fusion of eastern and western cultures has influenced even the eating habits of Hong Kong people. Hong Kong has long been known as a "paradise of food."
As the majority of Hong Kong people are Cantonese, Cantonese cuisine, and Hakka cuisine, Teochew cuisine is considered local cuisine. After the Second World War and the Chinese Civil War, many people from mainland China emigrated to Hong Kong and brought Shanghai, Ningbo, Anhui, Sichuan, Hunan, and Beijing cuisines to Hong Kong. All these cuisines are still present in Hong Kong.
Seafood
Hong Kong people are extremely fond of seafood. In Hong Kong, there are many types of food and ways of cooking seafood. The most common dish in a seafood banquet is steamed lumpfish which can be made fresh by adding a little ginger and soy sauce. The most loved seafood item is shark fin and abalone. Although both restaurants and wine shops sell seafood, many people prefer to go to restaurants that specifically cater to Aberdeen, Saigon, Lei Yue Mun, Lamma Island, and Cheung Chau. As these restaurants are set along the sea, visitors are accompanied by a breeze, the setting sun, and the smell of the sea. It is a unique experience to enjoy the beautiful scenery and delicacies in Hong Kong.
Morning Tea, the Breakfast for Everyday
Drinking tea in Hong Kong is routine as people have snacks in tea houses in the morning or at lunchtime. A pot of tea and several boxes of Dim Sum is a crucial part of an enjoyable Hong Kong breakfast. You can have morning tea at either roadside stalls or tea houses. In larger restaurants, there are hundreds of refreshments that are put on many small carts. With fresh materials, Dim Sum is made by steaming and frying to keep the authentic flavor of the food intact. Inviting friends to have morning tea together is a unique phenomenon in Hong Kong.
A tea restaurant is one of the most ordinary places to eat with locals in Hong Kong. Tea restaurants mainly provide cheap snacks including soup noodles with sirloin, fish ball rice noddles, wonton noodles, rice-flour noodles, stirred-fired rice noodles with beef, omelet, and congee. The rice is often put on plates and matched with specified soups. Many tea restaurants make all sorts of bread, cakes, and cookies, among which pineapple bread, cocktail bread, egg and ham bread, egg tart, and paper-wrapped cake are people's favorites. Stir-fried spaghetti mixed with Cantonese roasted pork is also a unique dish in Hong Kong.
English-style afternoon tea is the main component of tea restaurants. The most famous is Hong Kong-style milk tea which is made by brewing any kind of tea leaves and filtering them through cotton fleece and then combined with evaporated milk. Hot milk tea is made by modulating different usage of evaporated milk, black tea, and coffee. Sago pudding combines Chinese and western cultures, and the most innovative Chilled Mango Sago Cream with Pomelo and Sago is distinctive. Other hot and cold drinks such as red bean ice and pineapple ice and herbal tea are the best-selling drinks in the summer.
You might like the Tea article
Street Snacks
Street snacks are also a part of the food culture in Hong Kong. If you get hungry before dinner when you go shopping, you might as well taste some local snacks. The most common snacks are Pan-fried Three Stuffed Treasures, cart noodles and fish balls, Hong Kong-style waffles, steamed vermicelli rolls, shark's fin soup, Chinese pudding, pork blood, and beef ball, among others. You can usually find these treats in areas such as Garden St, Lady's Street, and Temple Street in Yau Ma Tei, Causeway Bay, and Sham Shui Po among others. Flowing peddles use handcarts to sell these street snacks.
Bars, where to drink
The first bar in Hong Kong appeared in Lan Wai Fong of Central and Jaffe Road, Lockhart Road in Wanchai. As Hong Kong is a former British colony, it operates many English-style and Irish-style bars. English-style bars have relatively fewer seats and Irish-style bars will serve Irish coffee American bars are known for their contemporary design. Most customers at these bars are foreigners or Hong Kong people who have either lived in foreign countries or are ex-pats. The bars, a distinctive part of the cultural district, have western names and decorations. At night, many young people swarm to this area with their friends in search of fun.
Restaurants, where to eat
You might also like the following helpful information about Hong Kong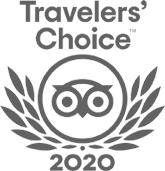 FABULOUS TOUR COMPANY
CHINA OCTOBER - NOVEMBER 2019 We researched several companies and studied reviews on Trip Adviser before contacting who did a very China Culture Tour with an initial query. Right from the outset Grace who owns the company was excellent. She emailed detailed with pictures information and a suggested…read more details
Karen from US
Ready to Create a Unique Dream Travel?