Shopping in Hong Kong
The Paradise of Shopping
HK is known as a paradise for shopping for its cheapest prices, wide range of products and high-quality services. When Bill Clinton visited China in 1998, he made sure to take his wife shopping in HK. HK is known worldwide for its shopping oasis.
Shops in HK sell commodities from different parts of the world ranging from international luxury brands to small local shops. As HK is a special administrative region there is a low tax policy so the majority of products sold in HK are free from taxation. The prices of commodities in HK are often relatively lower than in other countries and regions, which attracts a lot of Chinese and foreign tourists to travel and shop in HK. Many sales promotions are arranged by retail stores during changing seasons to provide tourists with an added benefit. Many sales assistants in HK have been trained professionally to work with customers from different countries. This is what allows all visitors in HK to enjoy shopping in HK.
Shopping stores in HK stand to range from high luxury goods to quality items at great prices. There are many open markets, night markets, and an array of luxury shopping malls. These locations are what contribute to HK's reputation as a paradise for shopping.
Causeway Bay
Causeway Bay, located in the core of HK Island, has many large shopping malls including Time Square, SOGO, and Windsor House, among others. Many fashion apparel stores stand on either side of Paterson, Russell, and Sharp Street East. There, you can find both modern local and foreign designer brands. There are also large supermarkets selling cost-effective cosmetics if you're interested in good quality makeup at an affordable price. Moreover, the cosmetics bought in HK are tax-free as well as the best souvenirs for tourists.
Shopping Areas
The shopping areas in HK are mainly divided into two sections including, "HK Island" and "Kowloon." Tsim Sha Tsui, Jordan, and Mong Kok on the metro line are three important places in Kowloon while "Central," "Admiralty," "Causeway Bay" and "Sheung Wan" are four of the best shopping spots on "HK Island." If you have a limited amount of time, you should go to Causeway Bay or Tsim Sha Tsui first. If you're satisfied with either you may not need to go to the rest!
Harbor City
Harbor City is the perfect example of a "one-stop" shop with so many brands in one place. It is also a place where no matter how many times you go, it is easy to get lost. Currently, there are over 450 stores that include international brands. As mainland Chinese tourists favor going there, each shopping area has service workers that provide great customer service in Mandarin.
The whole Harbor City consists of 4 interconnected shopping areas. Starting from places near Star Ferry Pier, they are as followed:
Lane Crawford
Ocean Terminal
Ocean Centr
Gateway Arcade
Address: Canton Road 3-27, Tsim Sha Tsui, Kowloon, Hong Kong
Transportation
1) It will take only 5 minutes to get to Harbor City from the A1 exit of Tsim Sha Tsui station.
2) In HK Island you can go to Tsim Sha Tsuing by taking a small boat at Central or Wan Chai Pier.
Business hours:10:00 am - 10:00 pm
SOGO in Causeway Bay
If you're looking for some more cost-efficient items Sogo is the best place to go.
Sogo is located in the most crowded area of Causeway Bay. Many people gather there, which makes the stores a bit crowded. Sogo, the biggest Japanese department store, has 20 floors, among which except for shops, 6 floors from 11 to 16 are occupied by Sogo. When you get tired, you can enjoy a Spa in Borghese or have a tea in Café, get a manicure at Perfect Nails, or buy a Japanese magazine in the Asahiya Bookstore.
Address: Hennessy Road 555, Causeway Bay, Hong Kong
Transportation: the first method is to take the HK subway and get off at Causeway Bay station, selecting D1, D2 or D3 exit. The second method is to take bus number 25, 49M, 4A, 4C, 5, 69X or 10.
Business hours: 10:00 am – 10:00 pm from Sunday to Thursday, 10:00 am - 10:30 pm on Friday and Saturday and the evening of public holidays (make sure you check in advance).
DFS
DFS is one of the largest duty-free shops in Asia. The brands' distribution in T Galleria has slight distinction while the stores in Sun Plaza are relatively reasonable as the types of products are common and transportation there is convenient. Receptionists speak several languages so they will guide you if you need any help. Although duty-free stores are often associated with airports, for tourists passing the Shenzhen port or taking Guangzhou-Kowloon through the train, you can buy a suit specially provided by duty-free stores.
Address: Sun Square (the next door of Langham Hotel) on Canton Road 28 G/F - 3/F, Tsim Sha Tsui, Kowloon
Business hours: 10:00 am - 11:00 pm
International Financial Center
Similar to DFS, this center holds many luxury international brands. This is where the first Apple flagship store was created in HK. You can enjoy the transparent glass while walking on the pedestrian bridge.
Shopping Mall
Shopping malls are spread out throughout HK. However, in some places where stores and shopping malls are located, you can easily find what you want from a myriad of products.
Many well-known shopping malls have assembled in one place, such as stores selling gold jewelry items on Nathan Road in Kowloon, electronics on Sai Yeung Choi Street, and Mongkok and antiques on Hollywood Road in Central.
Central is an area with the best shopping malls and interesting commercial streets. You can buy cheap clothes, handbags and man-made jewelry, appliances, and other commodities on Li Yuen Street East. There are also buttons, metal ornaments, knitting wool, comb, hats, and other accessories on Pottinger Street. Additionally, there are various Chinese traditional seals made of jade, bone, or stone in Man Wa Lane, antiques and artworks, celadon, and podauk furniture, and modern imitation of antiques among others. At the Western Market, there are many stores that sell cloth materials such as woven products and handmade items from all over the world.
In addition, places such as Mongkok' Lady Street, the night market at Temple Street on Yau Ma Tei(Men's Street), Jade Market, Garden Street, Yuen Po Street in Mongkok, Jardine's Crescent, Jardine's Bazaar and Stanley Market at Causeway Bay among others, are all places worth the visit.
Shopping Malls in Different Districts
Central
Li Yuen Street East (bulk commodities), Li Yuen Street West (bulk commodities), Pottinger Street (trinkets), Hollywood Road (antiques), Lascar Row (antiques), Man Wa Lane (Chinese traditional seal).
Sheung Wan
Western Market (cloth), Bonham Strand, Bonham Strand West, Wing Lok Street, Des Voeux Road West (dry seafood, salted fish), Jardine's Bazaar and Stanley Market in Causeway Bay (apparel).
Wan Chai
Queen's Road East, Spring Garden Street.
Tsim Sha Tsui
Nathan Road, Granville Road (apparel).
Kongkok
Nathan Road (golden ornaments), Sai Yeung Choi Street (audio and video equipment), Garden Street (gym shoes, clothing, fish), Lady's Street (bulk commodities), Bird Garden (bird), Flower Market (flowers in pots), Tai Yuen Street (toys).
Yau Ma Tei
Jade Market (Kansu Street), Temple Street Night Market (bulk commodities)
Shan Shui Po
Apliu Street (electronics)
Stanley
Stanley Market (bulk commodities)
Cheung Sha Wan
Cheung Sha Wan Road (ready-made clothing wholesaler, retailer)
You might also like the following helpful information about Hong Kong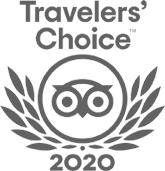 FABULOUS TOUR COMPANY
CHINA OCTOBER - NOVEMBER 2019 We researched several companies and studied reviews on Trip Adviser before contacting who did a very China Culture Tour with an initial query. Right from the outset Grace who owns the company was excellent. She emailed detailed with pictures information and a suggested…read more details
Karen from US
Ready to Create a Unique Dream Travel?