Hong Kong luxury Hotels and best accommodations
There are so many hotels in Hong Kong for your choice but it is hard to decide which one to stay in. Let's take a look at the Best Luxury hotels in Hong Kong you might like.
Four Seasons Hotel Hong Kong
Located in Hong Kong's renowned International Financial Center, Four Seasons Hotel connects the heart of Hong Hong's commercial area with benefits brought by the highly developed transportation network nearby. So, you can arrive at the airport by Airport Express (get on the metro in Hong Kong MTR Station), and you can also reach all areas of Hong Kong by Line 6 (get on the metro in Central Station). Additionally, the ships of Star Ferry shuttling between Central and Tsim Sha Tsui have a history of centuries, enjoying a high reputation both at home and abroad. Starting from the hotel, you may walk ten minutes along the seaside or through the air-conditioned tunnel, and then you'll arrive at the terminal of Star Ferry. Choosing Four Seasons Hotel as an option is desirable whether you are doing business, shopping, sightseeing, enjoying recreational activities, or tasting local delicacies.
The Ritz-Carlton Hong Kong
Occupying the 102nd to 118th floor of the International Commerce Center, the Ritz-Carlton Hong Kong is going to be the highest hotel in the world. The hotel furnishes rooms in which you can overlook Victoria Harbor and the city view, six restaurants and bars (including Chinese and Italian restaurants), and the rooftop bar that's 490 meters above sea level. With an area of 860 square meters, the spa center has 9 deluxe physiotherapy rooms and 2 double suites. The latest spa services are provided by ESPA, an authoritative organization in the world. The indoor swimming pools are on the top floor, equipped with LED ceiling screens. Also, the hotel has one of Hong Kong's largest banquet halls, which has an area of 1,300 square meters (counting its four meeting rooms) so it's an ideal place for hosting wedding ceremonies and meetings.
Luxury Boutiques
The Upper House
Located above Admiralty MTR Station, which falls within one of Hong Kong's financial and commercial centers, the Upper House has an advantageous geographical location. All of the hotel rooms have an intoxicating seascape of Victoria Harbor or the elegant city view. With spacious bathrooms and dressers, the rooms brimming with modernity, elegance, harmonious atmosphere, and casual luxury. Also, all the rooms are equipped with LCD TVs, 2.1-channel surround sound systems that can be easily connected to laptops, video cameras, and MP3 players, iTouch that can receive the hotel information, music and electronic games, double thermostat, free wireless, and fast Broadband Internet access, free room-bars, coffee machines, and a variety of free tea leaves.
W Hong Kong
W Hong Kong furnishes special beds, excellent toiletries (provided by Bliss Spa Center), advanced audiovisual systems, and iPod sockets. KITCHEN provides you with Asian cuisines as well as international delicacies. Also, it has a WOOBAR that offers live shows and DJ music. The 9,000-square-meter Bliss Spa Center on the 72nd floor has 9 care units, men's and ladies' independent whirlpools, a sauna, and steam rooms. The SWEAT Fitness Center on the 73rd floor has an area of 1,400 square meters, equipped with complete and advanced facilities. While 76th floor houses WET-one of Hong Hong's highest outdoor swimming pools, providing independent massage pools.
Peninsula Hotel
The design of the hotel rooms has fresh and elegant European architectural styles, while most deluxe facilities with Eastern-style comfort and elegance. You can overlook the spectacular landscapes of Victoria Harbor and Hong Kong Island or the night sky of Kowloon and its undulating hills. The rooms are furnished with marble bathrooms as well as satellite televisions and provide 24-hour food services.
Island Shangri-La
Situated above Admiralty MTR Station, Island Shangri-La erects towering to the sky and shades one corner of Pacific Plaza. The hotel features a combination of architectural styles of ancient Europe and the East, embodied in the mural on the central patio, known as the world's largest landscape painting. The rooms at Island Shangri-La are made in European-style, furnished with independent balconies (made in Austria) and marble bathrooms. With large glass windows, you will see the majestic scenery of the hotel.
Kowloon Shangri-La
The award-winning Kowloon Shangri-La has a reputation for its specialized services. The hotel has an advantageous geographical location as it stands in the shopping and recreational center in eastern Tsim Sha Tsui and has the world-famed landscape of Victoria Harbor. The cozy and deluxe various rooms are beyond imagination. Also, the rooms are known for their spaciousness. The large glass wall windows of the rooms enable you to overlook the changing seascape and the bustling city. Kowloon Shangri-La has a good selection of high-class restaurants, and bars, and a well-equipped fitness center as well as staffed with considerate servers, which will offer you superb services and a pleasant living environment.
Disneyland Hotel
As a flagship hotel of Hong Kong Disneyland, Disneyland Hotel has buildings with architectural styles reminiscent of the Victorian Era. Once you're inside the hotel, you will feel as if you were a royal family member back in the Victoria Era enjoying what the imperial lifestyle and romance have to offer. The seven-story hotel has various amenities including, bars, restaurants, stores, bars, teahouses, spa centers, suites, meeting rooms, 903-square-meter Cinderella Banquet Hall, and a wedding ceremony hall.
Intercontinental Hong Kong
With a spectacular seascape, Intercontinental Hong Kong is credited as one of the world's top hotels featuring business and recreational services. In recent years, the hotel has invested 70 million US dollars in the largest-scale renovation ever, creating Asia's most deluxe president suites and two 4,000-square-meter theme park suites as well as introducing such internationally famed restaurants as SPOON by Alain Déclassé and NOBU. In recent years, Intercontinental Hong Kong has been successively awarded "Golden List Hotel" by Condé Nast Traveler, "Asian Top 50 Hotels" and "the World's Top 100 Hotels" by Travel+Leisure, "China Hotel Starlight Award," "China Hotel Golden Pillow Award," and "TTG China Travel Award," among others.
Harbor Grand Kowloon
Harbor Grand Kowloon is located in Whampoa Garden, Hunghom, and next to the enticing Victoria Harbor. What's more, you can see the beautiful landscape of the South China Sea from your hotel window. As the hotel has a highly developed transportation system, it takes only 15 minutes to get to the Kowloon MTR Station of the Airport Express (by bus), 5 minutes to the railway station (by bus), 10 minutes to the nearby MER station (by bus), 2 minutes to Hung Hom Ferry Pier (on foot), 12 minutes to the Northern Point (by boat), and 2 minutes to the Entertainment and Shopping Center of Whampoa Garden (on foot). The hotel offers scheduled shuttle buses to Hung Hom MTR Station and the Tsim Sha Tsui shopping area.
You might also like the following helpful information about Hong Kong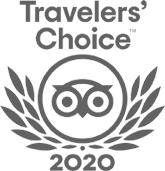 FABULOUS TOUR COMPANY
CHINA OCTOBER - NOVEMBER 2019 We researched several companies and studied reviews on Trip Adviser before contacting who did a very China Culture Tour with an initial query. Right from the outset Grace who owns the company was excellent. She emailed detailed with pictures information and a suggested…read more details
Karen from US
Ready to Create a Unique Dream Travel?