Transportation in Hong Kong
The overview of transportation in HK
Transportation in HK includes the Mass Transit Railway (MTR), buses, and minibusses along with others. There are tram cars in HK District as well as light rail in Tuen Mun, Yuen Long, and Ting Shui Wai. All public transportation methods are equipped with Cantonese, Putonghua and English instructions and signs. If you're not familiar with where you're going, make sure you pay attention to the stops. When buying tickets using cash is the most convenient. For longer stays, however, it is recommended to use the octopus card although it can't be used for the taxi, ferry, or minibus. The distance from one station to another is often 15 to 20s by foot. Thus, the best way to get around in HK is by walking which will allow you to explore the city better.
The Octopus card is a rechargeable card that can be used for all transportation methods except taxis, convenience stores, large supermarkets, and chain restaurants in HK. With one card you can go anywhere even if you don't have cash. You can buy this card or return it at any MTR station and you have to pay 7 HK dollars for the deposit, which will be returned to you if you bring it back within 3 months. In addition to an MTR station, the card can be recharged in convenience stores, Parkn-Shop, Welcome Supermarkets, fast food restaurants like Mcdonald's and traffic stations.
Public Transportation
Bus
Buses in HK are divided into various categories including city buses, cross-harbor buses and airport buses. The number of Cross-bus is generally "10x" or "11x" (X represents a number). All-night buses are also called "N" which refers to buses with N as their first number. The ordinary buses are also separated into buses with air conditioning and no air conditioning. The prices of bus tickets are based on different distances and whether the bus has air conditioning or not. Some buses follow the same route round-trip while others have circular routes. At every bus stop, there is a sign that clearly lists the routes, fees and shifts of every bus. Make sure that you pay attention to the sectional charge. If this isn't clear you should ask the bus driver before departure to avoid overpaying. I would also advise you to check out some apps that help with inquiring about bus routes. The two most popular are, the City bus and Kowloon Motor Buses.
For those that are unfamiliar with the geography of HK, the MTR is a safer transportation method compared to others. If you must take a bus, make sure you look at the bus stops first and ask people waiting for buses to make sure you're going the right way and taking the right bus. Due to heavy congestion between HK island and Kowloon during rush hour, it might be better to take the MTR to avoid this.
Mini Bus
Mini-buses, generally used by HK citizens, have a capacity of 16. There are two types of minibusses, red and green. Green minibusses have fixed routes and only accept octopus cards while red buses are not fixed and only cash is allowed. Tourists unfamiliar with routes need to ask about the drop-off location. When you take a red bus, you should make sure you know where you are going as the driver may change routes or drop off locations without notice. If a minibus is coming from Kongkok early in the morning they have more route options for passengers. Most all-night buses are usually red buses. In some places, minibusses that depart early in the morning can take the expressway, running long distances at a speed of 80 kilometers per hour. They are called by people in HK "fugitive buses" since there isn't a lot of space between passengers and they can often be packed with people. Minibusses are often shuttling between Tuen Mun and Kongkok.
Tramcar
A tramcar is a transportation method that has had the longest history in HK. Due to the tinkle given by the car, it is also called a "tinkle car." There are a total of 6 main routes that tinkle cars take to connect Shau Kei Wan and Kennedy Town. The service time of tramcars runs from 6 am to midnight. No matter how far it is, the tickets are sold at 2 yuan and only octopus cards and cash are accepted. Tramcars are slow, which allows tourists to see a side of HK they wouldn't otherwise see through other transportation methods. You can buy monthly tickets at tram terminals of Shek Tong Tsui, Causeway Bay, and North Point at HK $200.
Tramcars can also be used privately. Occasionally, walking along HK Street, you will see people in rental tramcars on the road waving hello to pedestrians. In HK, having a private tramcar ride is special.
Rail Transit
Light Rail
Light rail can only be found in Tuen Mun, Yuen Long, and Tin Shui Wai. There are a total of 68 stations and 12 routes, among which 4 stations connect the west rail line of MTR. Sometimes, transfers are necessary to get to your destination, but in most cases, just one is enough. Light rails take zonal charges which can be seen on the board of every stop.
MTR
HK is connected by 10 MTR routes. Fares on the MTR range from HK $3.8 to 42.5 (excluding the airport express) and it runs from 6am to midnight. All-day ticket (HK $55, without limits within 24 hours), and cross-board ticket (HK $85 for one day, $120 for two-day, no limits for taking MTR but only one time for round-trip to Lo Wu or Lok Ma Chau within one or two days) are a great alternative for tourists. Feel free to check out www.mtr.com.hk to learn more and plan your upcoming trip!
Water Transport
Water transportation is the main transportation method for traveling between HK Island and Kowloon, but today the main routes include TST - Central/ Wan Chai, North Point - Hung Hom, Central - off shores (such as Cheung Chau, Mui Wo and Peng Chau among others). Taking a small steamer is the only way to offshore and gives you the opportunity to see the Victorian Harbor along the way. It is not only cheaper than other transportation methods but also ideal for sightseeing.
Star Ferry
The star ferry, which originated in 1880, has been one of the most important transportation methods in HK. Today, it still operates between TST and Central (the 7th wharf)/Wan Chai, the ticket prices range from HK$2.5 to 3.4 and the monthly ticket is priced at HK$125. It runs from 6:30 am to 23:30 pm and every 6 to 14 minutes. You can visit www.starferry.com.hk to check out the timetable.
The star ferry provides tourists with an-hour ship ride around Victoria Harbor if they choose. A single fare for teenagers is HK$80 and the available time is from 11:55am to 5:55pm (in the winter) or 6:55pm (in the summer). A half-day ticket, all-day ticket, ticket only for the night and ticket for two-hour travel of Victoria Harbor in Central at 7:15pm and in TST at 7:55pm are also alternatives.
Taxi
Taxis can be divided into red taxis in the sub-district, green taxis in New Territories and blue taxis in Lantau Island. Red taxis will go to Kowloon and New Territories and other places while green and blue taxis can only operate in New Territories and Lantau Island. In HK, taking a taxi is expensive but it is about 30% faster than any other transportation method. In recent years, HK taxis have changed the charging policy. The further you go, the cheaper you will pay per 200 meters. If you carry luggage or pets, you will be charged more. Finally, you should wave at taxis beyond the double yellow lines where taxis are not allowed to stop. Below, we'll elaborate on the pricing for each type of taxi.
Red taxis: The starting price is HK$20, and after 2 kilometers, HK$1.5 per 200 meter. When fares reach HK$75.5, the further distance you go, the cheaper the fare per 200 meters are. You should pay HK$1 per 200 meters for your luggage in the trunk and HK$5 for your animals.
Green taxis: The starting price is HK$16.5, and after 2 kilometers, HK$1.3 per 200 meter. When fares reach to $55.5, the further distance you go, the cheaper the fare per 200 meter are. You should pay HK$1 per 200 meter for your luggage in the trunk and HK$4 for your animals.
Blue taxis: The starting price is HK$15, and after 2 kilometers, HK$1.3 per 200 meter. When fares reach to HK$132, the further distance you go, the cheaper the fare per 200 meter is. You should pay HK$1.2 per 200 meter for your luggage in the trunk and HK$5 for your animals.
You might also like the following helpful information about Hong Kong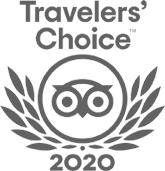 FABULOUS TOUR COMPANY
CHINA OCTOBER - NOVEMBER 2019 We researched several companies and studied reviews on Trip Adviser before contacting who did a very China Culture Tour with an initial query. Right from the outset Grace who owns the company was excellent. She emailed detailed with pictures information and a suggested…read more details
Karen from US
Ready to Create a Unique Dream Travel?