Culture of Hong Kong
The Introduction of Customs
It is cultural etiquette for people to knock on the table with their fingertips to show gratitude. There is a custom where people in Hong Kong go to tea houses in the morning and drink soup to begin their day. At a banquet, the guests can start their meal only after the host says "pick up chopsticks." During the meal, hands cannot be separated with chopsticks or put on the table, and chopsticks should be held horizontally. People should not pick up dishes away or pick up plates and turn the fish. There should be no sound made when drinking soup and no remnant of food should be left when finishing.
The Custom of Cutting off Chicken's Head
It was also called "burning yellow paper" which turned into a derogatory phrase for young people. At the beginning of the ceremony, two parties would kneel down before the statue of Buddha and light the candle, and worship the Buddha. Then, both of them would hold a piece of yellow paper written with a sworn oath and chant the oath aloud saying, "telling the truth, without empty talks", "any casual remarks would lead to someone dying painfully and without descendants" and many others. After that, the deacon in the temple would take out the prepared kitchen knife, cutting board, and chicken, cutting off the chicken's head to splatter the blood on the yellow paper and burn the paper shortly after.
This custom originated many decades ago. Later, however, when the court was unable to collect evidence in dealing with some cases, knowing people's psychology, the court adopted this method to judge doubtful cases. Sometimes, this method is successful. In 1918, there were two merchants that engaged in a lawsuit due to debt, but both of them could not provide strong evidence. After many times of meditation, the court had no alternatives but to go to Man Mo Temple, cut a chicken's head off, and later speak with a private adviser and lawyer. After arriving at the temple, if the plaintiff was unwilling to kneel and swear, it would let the judge know that the plaintiff was guilty. Thus, the judge would convict based on observations and this method. Although this form of adjudication has been recorded in history, this custom is rarely seen in courts today.
Fire-dragon Dance
The Fire-dragon dance is a custom with rich traditional elements. Starting from the evening of Lunar August 14th each year in the Tai Hang area in Causeway Bay. There, they conduct grand fire-dragon dances for three nights. This fire dragon is over 70 meters long and is composed of 32 sections of pearl grasses and longevity grass. At this distinguished gathering, with lighting and drum music, those fire dragons wind their way along streets and blocks of this district, presenting a tumultuous scene.
The origin of the Hong Kong fire-dragon dance has another legend. In early times, a wind disaster in Tai Hang brought a python that did all kinds of evil to people there. Finally, it was shot dead. Unexpectedly, the python disappeared without any trace the next day. Several days later, a plague swept Tai Hang. At that time, Buhhda appeared in the citizen's dream and made a request that only with the fire-dragon dance, can the plague be expelled. To the people's surprise, it worked. Since then, the fire-dragon dance has spread up to now.
Hong Kong people enjoy watching horse racing. As the derby is a non-profit institution many benefit from charity, group education, and environmental protection. There are many recreational activities to do in Hong Kong including playing mah-jong, handbookinger, and mark-six lottery among others, of which playing mah-jong is the most common form of entertainment in daily life and social occasions.
In Hong Kong this metropolis does not exist, instead, its hustle and bustle are comparable with a well-known international metropolis. The cultural center of Hong Kong has 2,085 seats, equipped with the biggest motor pipe organ in southeast Asia. "100 Po Labyrinth" is the largest maze in Asia and the second largest in the world. Regal nightclub in Tsim Sha Tsui East is the world's largest Japanese-style nightclub. Tourists also enjoy bringing their friends to sing karaoke on KTV. In Hong Kong, there are hundreds of KTV lounges. In hotels, you can find discotheques playing the most popular disc pieces of music or videotapes that utilize advanced acoustics and lighting. Generally, business hours are from 10:00 pm to 12:00 pm.
Social Customs
The general characteristics of social customs in Hong Kong people can be summed up as cherishing friendship, being friendly, and attaching importance to etiquette." Hong Kong people traditionally prefer auspicious things. Those whose hometowns are in china, particularly Guangdong and Fujian Province, still follow the customs of their ancestors even though they live in Hong Kong.
Etiquette
When Hong Kong people meet others they shake hands to show politeness to each other. When they meet friends, people give hugs and rub their cheeks sometimes. When they express appreciation, they curve their finger and use their fingertip to knock on the table. It is said that this etiquette evolved from kowtow. In fact, both of them share the same meaning in Hong Kong.
When you pour a glass of wine or tea to another, the recipient uses their fingertips to slightly knock the table. "3" is a very popular number in Hong Kong, as well as "8" and "6" as the pronunciation of "three" is a homophone of "Shen" ("shen" means to be promoted to a higher position or rank). "8", the homophone of "fa", means making a fortune, and "6" the homophone of "lu", means easygoing. During the festivals, it is a tradition to give others blessings.
Beliefs and Taboos
Inquiring about people's family addresses in Hong Kong is taboo. People prefer to invite guests to tea houses and public places instead of their own homes. Inquiring about one's wages, income, and age of others is also considered taboo because this information is private. "Happy holidays" is not accepted in Hong Kong as its pronunciation is a homophone of "falling fast" which is extremely unlucky. Moreover, "4" is the homophone of "die" which people try to avoid saying. If you are in an unavoidable case, people often use numbers to replace the number "4". In restaurants, ordering fried rice from the S menu is regarded as a taboo as "fry" is the homophone of "dismiss".
You might also like the following helpful information about Hong Kong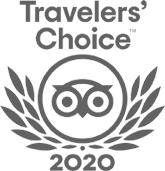 FABULOUS TOUR COMPANY
CHINA OCTOBER - NOVEMBER 2019 We researched several companies and studied reviews on Trip Adviser before contacting who did a very China Culture Tour with an initial query. Right from the outset Grace who owns the company was excellent. She emailed detailed with pictures information and a suggested…read more details
Karen from US
Ready to Create a Unique Dream Travel?