Bank and Currency in Hong Kong
Bank
The operation time is from 9:00 am to 5:00 pm from Monday to Thursday, 9:00 am to 5:30 pm on Friday, and 9:30 am to 1:00 pm on Saturday.
The ATM can be seen from anywhere. For Chinese mainland tourists that have a Union Pay Card, they can easily find an ATM with a Union Pay Logo. HSBC ATMs provides 24-hour automatic service for users of VISA card and Master Card. Users of American Express can use any ATM to withdraw cash. Make sure you check at the bottom of the ATM or the top for the logos of cards that can be used.
Union Pay
In Hong Kong, there are over 30,000 stores with "Union Pay" POS machines and about 2,500 ATMs that accept Union Pay Cards. Almost all tourist areas and shopping places offer this payment option.
When you use a POS terminal and withdraw cash at an ATM, China Union Pay will directly exchange Hong Kong dollars for RMB and deduct the relative deposit from your accounts. The exchange rate is the selling price of Hong Kong dollars to RMB on that day.
People using Credit cards need to pay taxes or higher handling fees. As a result, it may be more convenient to withdraw money from an ATM than to use a credit card.
When you pay by card, please pay attention to what you're paying because this kind of payment is free of currency conversion fees and cross-border fees.
When you pay by card, the cashier often asks you whether to select the Union Pay network. If some stores have no Union Pay sign, you should ask before making any purchases.
Currency
Since Hong Kong is a free financial market, people have no limits in taking all forms of currency when they enter or leave the border.
The most used currency is Hong Kong dollars. Currently, the exchange rate from Hong Kong dollars to RMB is 0.88-1. The coins are released by the Hong Kong government and divided into 1, 2, 5 dimes made of copper and 1, 2,5 yuan made of silver, and 10 yuan made of nickel-copper. The 10 yuan notes in purple are released by the Financial Secretary of the Hong Kong government and a minority of 10 yuan note in green is released by the Bank of China, HSBC, and the Standard Charted Bank. 20 in blue, 50 in green, 100 in red, 500 in brown, and 1000 in gold are all released by these three banks.
When you want to exchange money in Hong Kong banks but you have no bank account, you will be charged 50 to 100 yuan. If you need to exchange small amounts, you should go to currency exchange shops or hotels as notes below 50 yuan cannot be exchanged in a bank. Exchange rates are different in different shops. According to the laws and regulations of Hong Kong, all money exchange shops should show the exchange rate quote and give receipts to customers beforehand. Before exchanging money, tourists should first ask how much the handling charge is. When you leave, you should prepare to make some small changes as small shops may not change an HK $1000 note for you.
You might also like the following helpful information about Hong Kong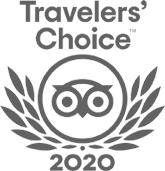 FABULOUS TOUR COMPANY
CHINA OCTOBER - NOVEMBER 2019 We researched several companies and studied reviews on Trip Adviser before contacting who did a very China Culture Tour with an initial query. Right from the outset Grace who owns the company was excellent. She emailed detailed with pictures information and a suggested…read more details
Karen from US
Ready to Create a Unique Dream Travel?