Jenny from USA customized a China Tour with Zhangjiajie
Hi Nora,
How are you? I'm doing good. Thank you again for organizing this tour for us. We had an amazing blast time! We will definitely go with China tour again. Here are the evaluation you requested. Please let me know if you have any questions.
We were amazed with how well planned our tour went. From the hotel we stayed to the attractions places we see at each cities and the different cuisine we ate at the different cities, that was a "WOW" factor! Before booking the tour with China Culture Tour, I booked it with hesitation and worries.
My sister and I strongly feel that our most outstanding tour guide is Beijing guide Eva and Guilin guide Linda.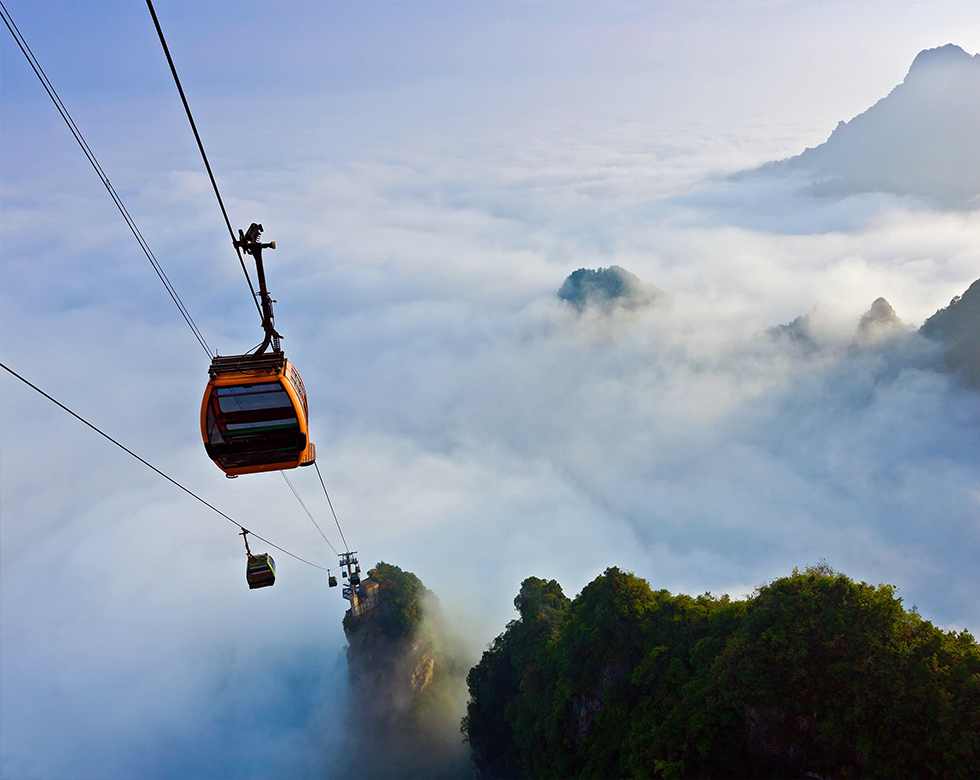 Zhangjiajie
Eva was very talkative and speak both English to us and Mandarin to mom. She fills us with knowledgeable information. She was very passionate as a guide also always look out the best of our interest. She also took very good pictures at attraction points.
Linda was very personal and treat us like family. She gives us a family feeling like an older sister. She took the time to explain things to us and the most important thing is that she is always smiling and happy.
Basically all hotels are up to standard except hotel at Zhangjiajie. However, we understand considering we're at the National Forest area and Zhangjiajie is not tailor to Americans therefore its acceptable hotel. We love the breakfast menu at Beijing hotel as it have lots of different selection. We love the hotel at Xi'an as its very elegant, high class look and cleanness.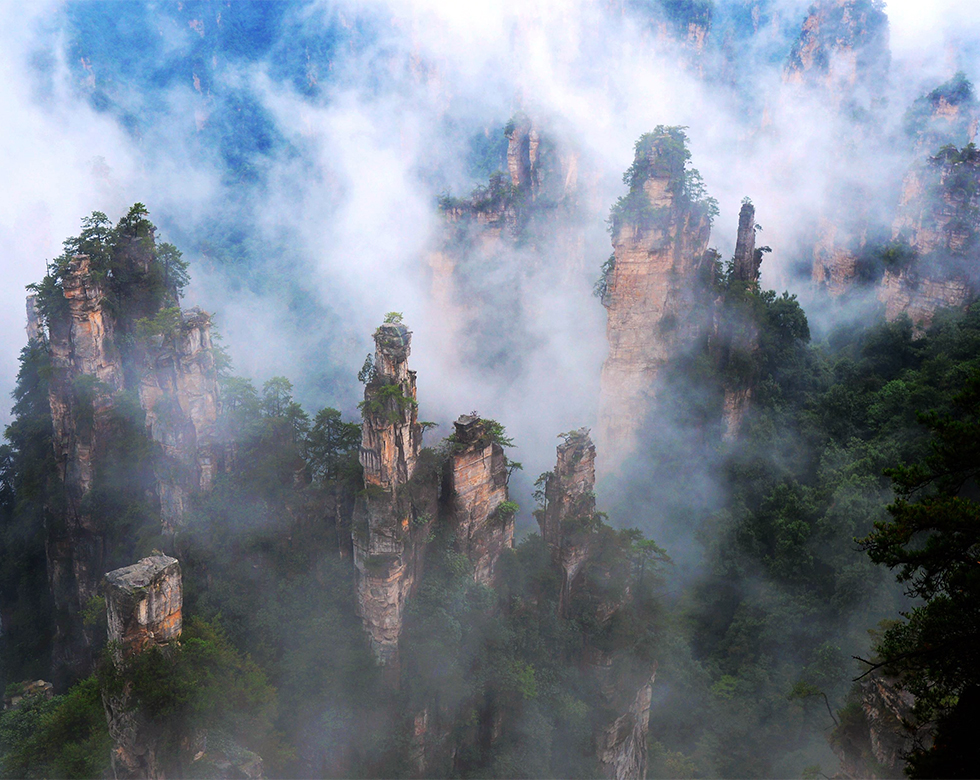 Zhangjiajie
The only suggestion I liked to pass on to other travelers is that make sure you leave a day to rest after each cities. Our tour was very busy, touring one cities after another. There was basically no time to rest and relax until the last city in Shanghai which we were very exhausted by then. If I were to do the tour again, I would leave a day to relax after each city to regenerate.
We like the fast train. It was very comfortable and as clean as it can be. My only suggestions is that to travel light. Lugging suitcases after suitcases to the train is not fun at all.
I had found China Culture Tour through online searching. What make me choose China Culture Tour was mainly reading the reviews. I had also did a price quote check with other tour company too, and China Culture Tour price was the most reasonable but like I said it was mainly the reviews that make me choose China Culture Tour.
Yes, you may provide my contact as reference. Customer can contact me Jenny at jlylopezxxx@gmail.com.
Jenny from the US customized a Best Zhangjiajie Tour with private guide and vehicle, well-selected hotels, top attractions, interesting activities, etc.
More Helpful Similar China Tour Reviews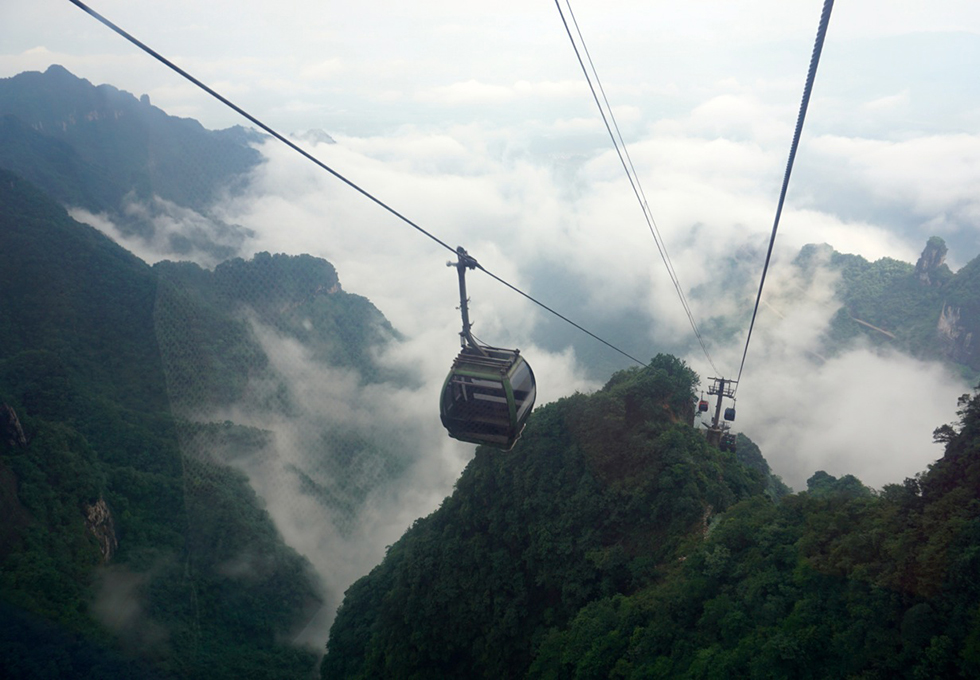 "
Hi Nora, Zhangjiajie is the most beautiful. They have so many beautiful and natural sites. The first day the... " Read More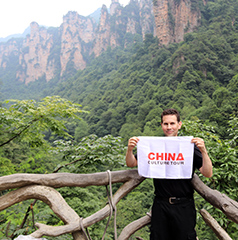 "
After an incredible vacation After an incredible vacation, I had to take a few minutes to write a thank you and compliment... " Read More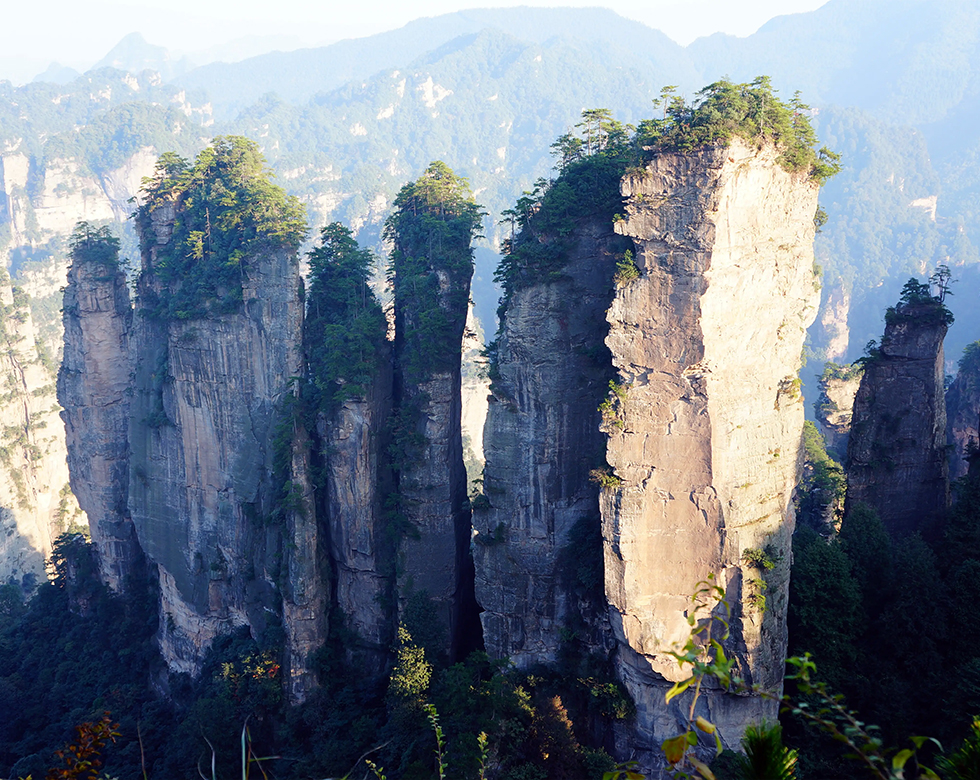 "
Hi Grace, We had a fabulous time in China!! Thanks so much for all your help and support. We appreciated your... " Read More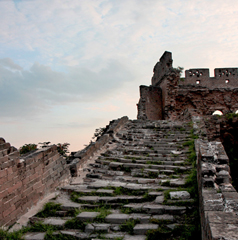 "
Hi Grace, We had an amazing time, even though we were sick for part of it. Thank you for being so accommodating.Please see... " Read More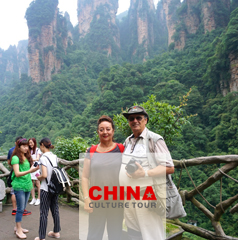 "
Dear Grace: My husband and I are back home in Boca Raton after an exceptional trip to china. The entire tour was well organized.... " Read More
ANY QUESTIONS?
This tour is tailor-made and we can tailor to meet your reqeusts. Your personal travel consultant will contact you within 24 working hours!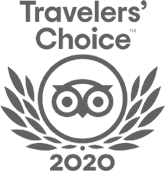 FABULOUS TOUR COMPANY
CHINA OCTOBER - NOVEMBER 2019 We researched several companies and studied reviews on Trip Adviser before contacting who did a very China Culture Tour with an initial query. Right from the outset Grace who owns the company was excellent. She emailed detailed with pictures information and a suggested…read more details
Karen from US
Ready to Create a Unique Dream Travel?