Zhangjiajie National Forest Park
Located in northwestern Hunan Province and 32 kilometers from Zhangjiajie downtown, Zhangjiajie National Forest Park is a place with strange-looking peaks and dense forest. It is composed of Huangshi Village, Golden Whip Brook and Pipa Stream, Yaozizhai Mountain and Shadao Channel where you can find the largest viewing deck in Huangshizhai Mountain.
The Main Scenic Spots in Zhangjiajie National Forest Park
The top-rated scenic areas in Zhangjiajie National Forest Park are Yuanjiajie, Tianzi Mountain, and Gold Whip Stream. These three areas can be visited by tourists of any age.
All of the Scenic Spots in Zhangjiajie National Forest Park
Yuanjiajie (袁家界/yuán jiā jiè) - The most visited scenic spots
Tianzi Mountain (天子山/tiān zǐ shān) - The cloud landscape is enviable, like a fairyland
Yangjiajie (杨家界/yáng jiā jiè) - Discovered in 2008, another magical world
Gold Whip Stream (金鞭溪/jīn biān xī) - 6.5 km, very good ecology, fresh air, suitable for walking
Yellow Stone Village (黄石寨/huáng shí zhài) - similar to Yuanjiajie Scenic Area
Old House Area (老屋场/Lǎo wū chǎng) - undeveloped, fewer tourists, suitable for photographers
Wulingyuan Scenic Area
Wulingyuan Scenic Area includes Zhangjiajie Forest National Park, Zhangjiajie Grand Canyon, Huanglong Cave, Baofeng Lake, Tianmen Mountain and other major scenic spots; among them, Zhangjiajie Forest National Park is the core part of Wulingyuan Scenic Area.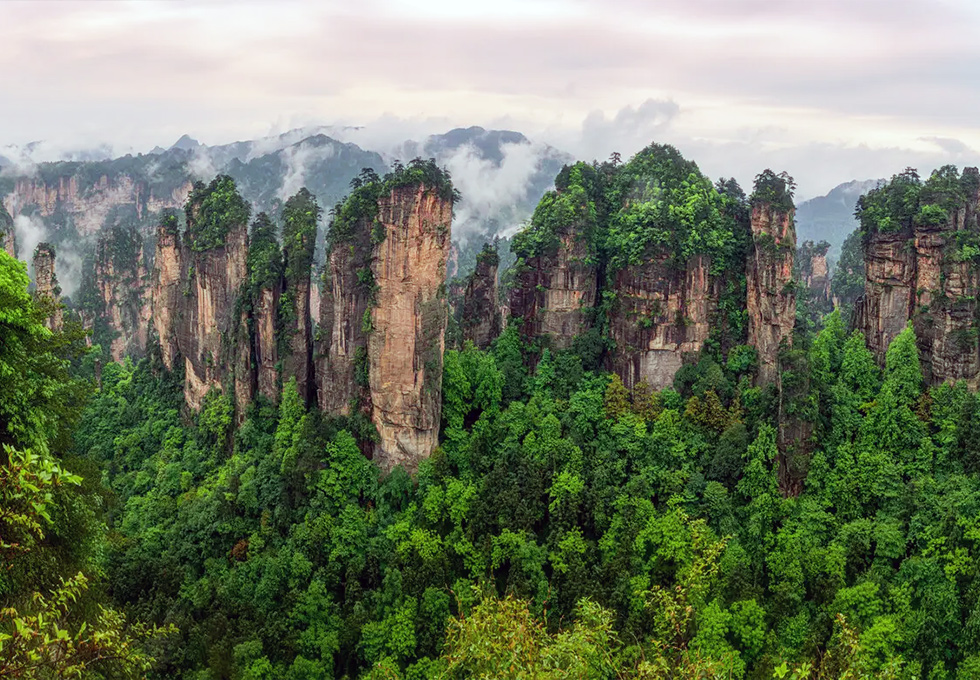 Yellow Stone Village
Zhangjiajie National Forest Park covers 4,810 acres, with a forest coverage rate of 98% and timber storage of 350,000 meters cubed. The highest peak inside the park is the Wangyue Peak, about 1,334 meters. The annual average temperature is 12.8 ℃ and annual average precipitation is 1,228.5 millimeters. It is a part of the boreal climate zone in the mid-subtropical area.
The big park is famous for its silica sands peaks. The most famous scenic areas are Yuanjiajie, Tianzi Mountain, Gold Whip Brook, and Huangshi Village. The park not only has natural wonders, but also rich animal and plant resources. There are 93 families, 517 types of timber, 720 decorative plants, 13 families, 41 types of birds and 28 types of animals. Thus, it is known as a natural botanic garden and kingdom of animals.It is green all year round.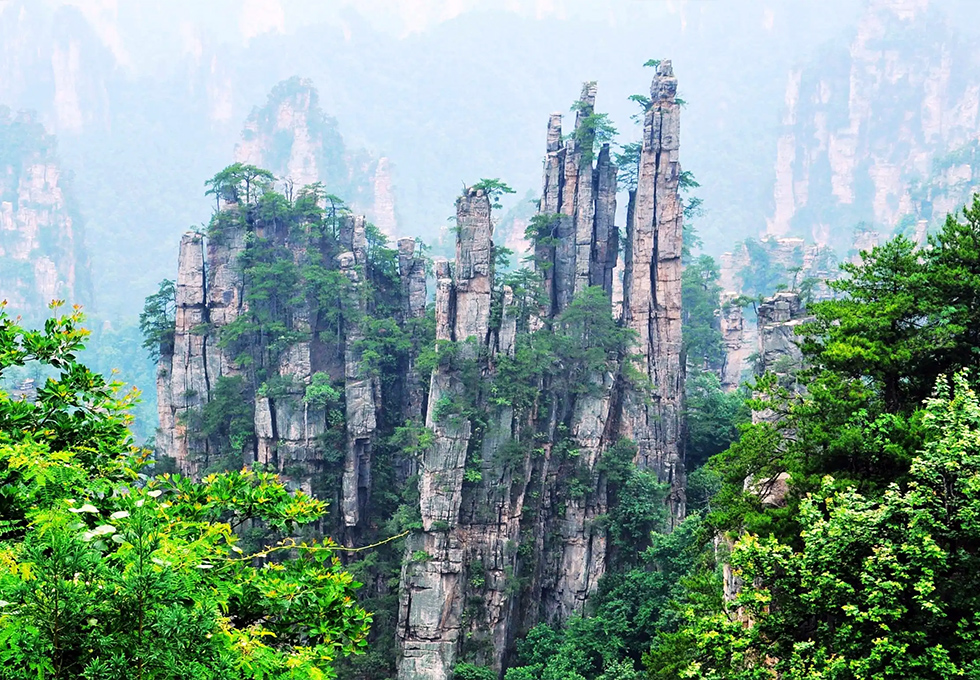 Tianzi Mountain
With the development of tourism, the park has changed over time. It brought domestic and overseas tourists and good economic and social benefits. Since the establishment of the park, it served 160 millions of tourists at home and abroad with 2.7 billion tourist income.
Travel guide of the National Park
Best time to visit: The best time to visit Zhangjiajie National Forest Park is from April to November when the weather is mild, and the scenery is at its most beautiful. However, it is also the peak tourist season, so be prepared for large crowds.
How to get there: The nearest airport is Zhangjiajie Hehua Airport, which is served by several domestic airlines. From there, you can take a bus or a taxi to the park. Alternatively, you can take a train to Zhangjiajie Railway Station and then take a bus or a taxi to the park.
Accommodation: There are several accommodation options in and around the park, including hotels, guesthouses, and hostels. It is advisable to book in advance, especially during peak season, to ensure availability.
Transportation within the park: The park has a shuttle bus system that connects the different attractions within the park. You can buy a one-day or multi-day ticket for the shuttle bus at the entrance of the park. Alternatively, you can also hike to the different attractions, although some of the trails can be challenging.
Attractions: Some of the must-see attractions in the park include the Yuanjiajie Scenic Area, Tianzi Mountain, Golden Whip Stream, and Zhangjiajie Grand Canyon. You can also visit local villages to learn about the culture and traditions of the ethnic minority groups that live in the area.
Safety: The park has several safety measures in place, such as guardrails and warning signs. However, it is advisable to be cautious, especially when hiking or climbing. Wear appropriate footwear and clothing and carry plenty of water and snacks.
Respect the environment: As mentioned earlier, the park has strict conservation measures in place. Do your part by not littering, staying on designated trails, and respecting the environment and wildlife.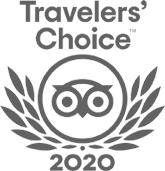 FABULOUS TOUR COMPANY
CHINA OCTOBER - NOVEMBER 2019 We researched several companies and studied reviews on Trip Adviser before contacting who did a very China Culture Tour with an initial query. Right from the outset Grace who owns the company was excellent. She emailed detailed with pictures information and a suggested…read more details
Karen from US
Ready to Create a Unique Dream Travel?