Top Zhangjiajie activities and outdoor adventures
Across the otherworldly landscape of Zhangjiajie, find towering sandstone columns of incredible height and misty forests sheltering rare creatures which seem as if they could only have come from a fantasy creation, exist right here in our reality. While beyond phantasmagorical Zhangjiajie, meet ethnic minorities with distinctive cultures living in alluring villages and towns, where you can feel the harmony between man and nature. Top attractions in Zhangjiajie >>
Mengdong River rafting
Type: Cultural Immersion/ Expedition/ Nature & Wildlife
Duration: 3 Hours
Not far from the city area of Zhangjiajie, which is only a 1.5 hour drive distance, you will spend half day on an exciting outdoor adventure, Mengdong River rafting, which is believed to be the top rafting experience in China. The whole journey down the white-water is about 3 hours long, covering a distance of 17km. Follow the wild rapids, appreciate the scenic banks with shamrock green hills, through the waterfall curtain down the hillsides into some mysterious caves then back to the river. This journey is definitely exhilarating but a highlight to your journey in Zhangjiajie worth experiencing.
After river rafting, you can go further and explore ancient city and town nearby. It is a 2 hour drive to famous Fenghuang Ancient City and a 30 minute drive to Furong Ancient Town with history of two millennia. This expedition is available from April to October but close in winter.
Sand painting and pottery experience
Type: Art & Architecture
Duration: 3 Hours
At Junsheng Painting Institute, you will be 'wow' by those fantastic art pieces which exhibit wonderful blend of creation from man and nature. Appreciate the artworks at the exhibition area while your guide introduce to you the material used and information about those creations. Visit the art studio to take a closer look at how the artist creates those artworks on spot. Then, it is your turn to create your very own artwork with the guidance of the artist using sand, stones and other materials after learning some basic techniques of sand painting. Moreover, there will be a pottery lesson at the end of this session. Coffee and mineral water will be provided. After the lesson, bring home your own creation and a porcelain home as souvenir of this trip!
Tea Culture Tour in Zhangjiajie
Type: Cultural Immersion/ Food
Duration: Half day
"Famous mountains can produce famous tea" this is a famous old Chinese saying. In traditional Chinese life, tea not only serves as a source of income but also a way to welcome visitors and to bring people together.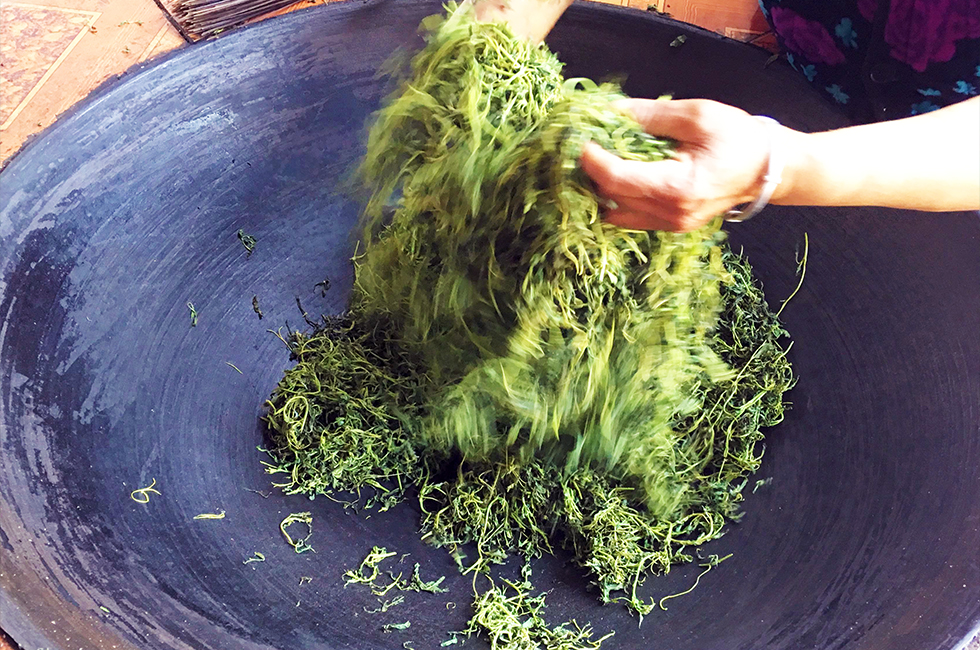 Zhangjiajie Tea Leaves Picking
In this half day tour, we will be visiting a less known tea plantation in Hexie Village near Wulingyuan Senic Area. Though rarely known by people, this miles of tea plantation produces popular green tea. Among sea of tea bushes, you will learn how to pick tea leaves from an experienced worker. Tea leaves harvested in March and April can produce tea with the best quality. Even so, you can still join this tour from March to September when tea leaves harvested can be used to produce other types of tea. Besides picking of tea leaves, you will also experience the panfrying process which dehydrate those tea leaves you have picked.
In China, even the simplest cup of tea is poured with an intricate amount of ritual. At the end of the trip, you will savour your own tea while "soaking up" some knowledge about the history of Chinese tea and those in Zhangjiajie. There will be a tea culture related banquet for you at night in Zhangjiajie too.
This half day tour includes a free pack of green tea, so it is not necessary to purchase any product at the tea plantation area. We only provide non-shopping tour, but it is up to you to decide if you want more Chinese green tea here.
Hands-on cultural activities
Zhangjiajie offers several hands-on cultural activities that allow visitors to experience and learn about the region's traditional culture and customs. Here are some examples:
Paper-cutting: Visitors can learn the art of paper-cutting, a traditional Chinese folk art that involves cutting paper into intricate shapes and designs.
Calligraphy: Visitors can learn the art of calligraphy, the practice of writing Chinese characters using a brush and ink.
Bamboo weaving: Visitors can learn how to weave bamboo into various products, such as baskets, mats, and hats.
Tujia embroidery: Visitors can learn how to create Tujia embroidery, a type of needlework that features intricate patterns and designs.
Tea ceremony: Visitors can participate in a traditional Chinese tea ceremony, where they can learn about the history and culture of tea, as well as how to brew and enjoy different types of tea.
Cooking classes: Visitors can take cooking classes to learn how to prepare traditional Chinese dishes, such as dumplings, stir-fry, and hotpot.
Traditional music and dance: Visitors can attend performances of traditional Chinese music and dance, such as the Guqin (a traditional Chinese stringed instrument) and the Dragon dance (a traditional Chinese dance performed during festivals).
Outdoor activities
Hiking in Zhangjiajie National Forest Park: This park is famous for its towering sandstone pillars, lush forests, and winding trails that offer breathtaking views of the surrounding scenery.
Glass Bridge: A thrilling experience, this transparent glass bridge offers spectacular views of the stunning natural scenery below.
Zip-lining: Visitors can zip through the forest canopy on a high-speed zip-line, taking in the sights from a whole new perspective.
Biking: Rent a bike and explore the scenic countryside around Zhangjiajie, or take a mountain bike tour through the rugged terrain of the National Park.
Rock climbing: The towering sandstone pillars offer some of the most challenging and rewarding rock climbing experiences in the world.
Rafting: Take a thrilling rafting trip down the rapids of the Mengdong River, or float peacefully down the serene waters of the Suoxiyu Scenic Area.
Camping: For those who want to experience the great outdoors up close, camping in Zhangjiajie offers a unique opportunity to connect with nature and enjoy the peaceful surroundings.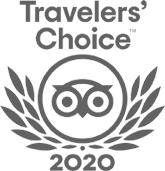 FABULOUS TOUR COMPANY
CHINA OCTOBER - NOVEMBER 2019 We researched several companies and studied reviews on Trip Adviser before contacting who did a very China Culture Tour with an initial query. Right from the outset Grace who owns the company was excellent. She emailed detailed with pictures information and a suggested…read more details
Karen from US
Ready to Create a Unique Dream Travel?