Top Attraction and Best Sightseeings in Zhangjiajie
We have selected the top attractions and most rewarding outdoor activities in Zhangjiajie. If you need to customize a trip to Zhangjiajie, you can start by referring to the Zhangjiajie trip itinerary or submit your specific needs directly through the Zhangjiajie customization form and we will get back to you within 24 hours.
Interesting cultural experiences in Zhangjiajie can be added to your trip.
Top attractions in Zhangjiajie
Zhangjiajie is a stunning city located in Hunan Province, China, known for its unique landscapes, natural wonders, and cultural heritage. Here are some of the top attractions in Zhangjiajie:
Zhangjiajie National Forest Park: This is one of the most popular attractions in Zhangjiajie, known for its towering sandstone pillars, deep ravines, and lush forests. It inspired the fictional "Hallelujah Mountains" in the movie "Avatar." More about Zhangjiajie National Forest Park >>
Tianmen Mountain: This mountain is known for its stunning views, especially the "Heaven's Door" natural archway, which is said to be the world's highest natural arch.
Glass Bridge: This is the world's longest and highest glass-bottomed bridge, which offers stunning views of the surrounding landscape.
Baofeng Lake: This is a scenic lake surrounded by lush forests, waterfalls, and towering mountains. Visitors can take a boat ride to explore the lake and its surroundings.
Yellow Dragon Cave: This is a massive limestone cave system that stretches for over 15 kilometers. It's known for its stunning rock formations, underground rivers, and waterfalls.
Ten-Mile Gallery: This is a scenic drive that takes visitors through a narrow valley surrounded by towering sandstone cliffs and lush forests.
Zhangjiajie Grand Canyon: This is a scenic canyon that offers stunning views of the surrounding mountains and forests. Visitors can explore the canyon by hiking, taking a cable car, or riding a boat.
Yuanjiajie: This is a scenic area located in the Wulingyuan Scenic Area, known for its stunning views of the surrounding landscape, including the "Avatar Hallelujah Mountain."
Junsheng Painting Institute: This is a museum and art school that showcases the traditional Chinese art of painting.
Mengdong River Rafting: This is a thrilling rafting experience that takes visitors through rapids and waterfalls in a scenic river canyon.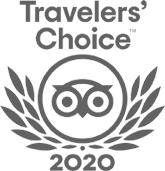 FABULOUS TOUR COMPANY
CHINA OCTOBER - NOVEMBER 2019 We researched several companies and studied reviews on Trip Adviser before contacting who did a very China Culture Tour with an initial query. Right from the outset Grace who owns the company was excellent. She emailed detailed with pictures information and a suggested…read more details
Karen from US
Ready to Create a Unique Dream Travel?