Renee from US Customized a 26 days China World Heritage Tour
Hi Nora…
Hope this information is helpful. We loved our trip, especially the last 10 days. Thanks for all your hard work and patience in dealing with our questions and changes. We were VERY pleased with our visit to China and will write reviews on TripAdvisor over the next few weeks.
Renée
Beijing: The Great Wall; Forbidden City, especially the garden at the end…would have liked time to relax there but ran short on time due to seeing all the buildings and thrones. Mostly a hot, shadeless place except for the garden.
Xi'an: Terra Cotta Warriors; making dumplings with the local family…the food they served was DELICIOUS!
Lijiang: Lijiang Ancient Town; Black Dragon Pool Park
Chengdu: The panda experience; loved Peoples Park and Tea House there. Enjoyed the social behaviors inside the park.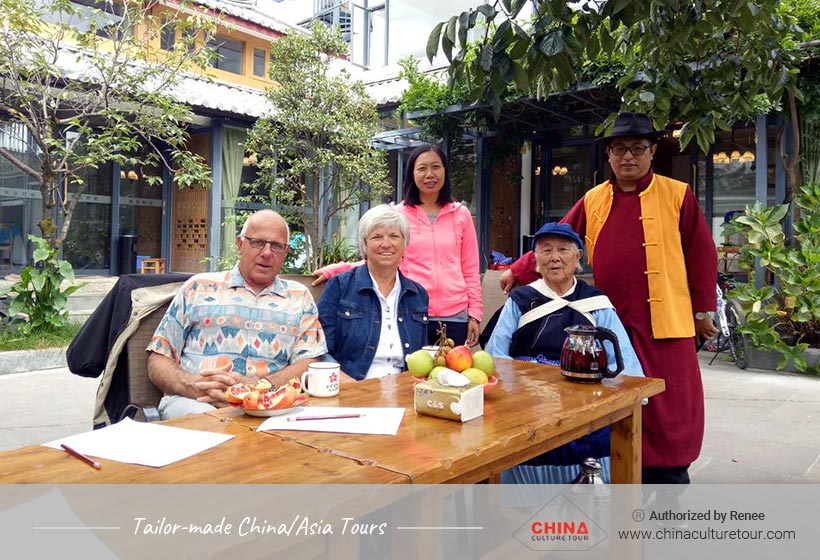 Lijiang
Hangzhou: Nanxun Water Town
Huangshan: Yellow Mountains
Longji: Rice Terraces, particularly the Nine Dragons/Five Tigers hike
Guilin/Longsheng: Xing Ping area, the Cormorant Fishing Show; Li River Deluxe Boat Cruise from Guilin to Yangshuo; location of our hotel in Longsheng.
Tom (Beijing) because he was very attentive to Jerry, assisting him on stairs and hills, also because he made himself available in the evening to go with us to Da Dong Restaurant and accompanied us to the The Gate (pedestrian street near Tiananmen Square) in the evening so we could see the nightlife and the lights.
Lareina (Chengdu) because she made a great effort talking with the staff at the Panda Center, getting them to allow us to do the chores. They found out our real age and said if we couldn't do the work we would have to leave. Obviously we were able to do the work and spent the day at the center.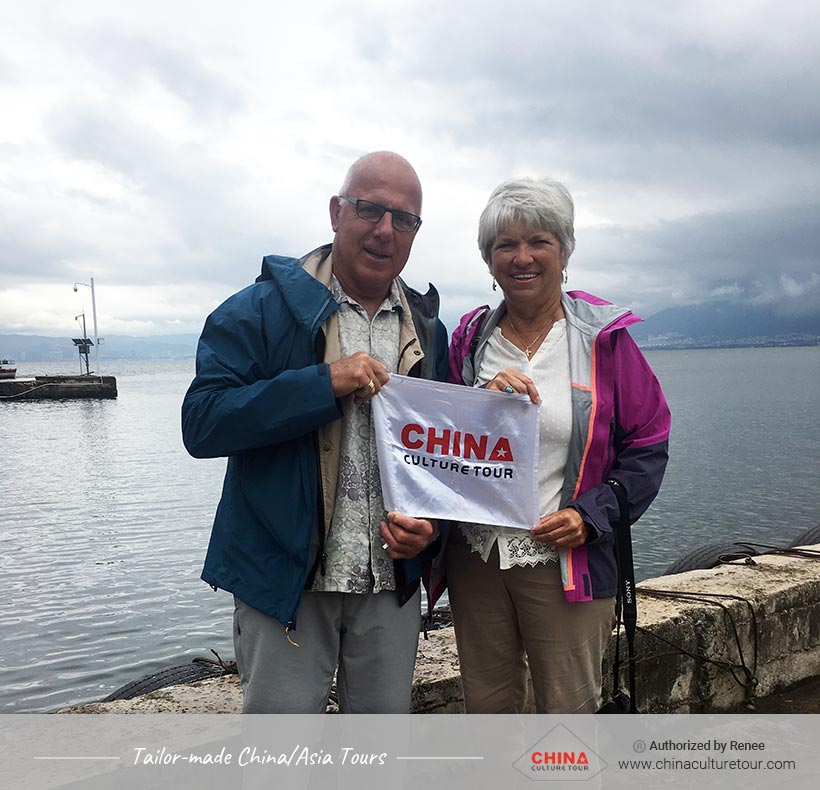 Erhai Lake, Dali
Sally (Lijiang) because she had a fun personality and great sense of humor.
Truthfully we felt ALL of our guides were wonderful. They all were totally attentive and wanted us to get the most out of our time with them; most were careful to help with Jerry's balance issues by holding his arm on steps, basically being alert to his limitations. They were all flexible, knowledgable and answered questions with enthusiasm.
Most meals were very good. We especially enjoyed Da Dong Restaurant in Beijing with our guides help. He knew how Peking Duck was to be eaten and made it a special experience. Another favorite was the Mei She Ren Jia Restaurant. What fun! Food was least appealing to us in the Hangzhou area but was authentic to the culture which we wanted to experience.
Hotels:
#1 "Pigs Inn Bishan"…loved the unusual nature of the home, wonderful staff, excellent food and a well stocked bar.
#2 "Xi'an Eastern House Boutique Hotel"…modern, clean, a nice change of pace from the more traditional boutique hotels.
#3 "Ivy Garden Hotel Resorts"…loved easy access to Lijiang ancient town and enjoyed having a day to ourselves to explore the area. Rooms were large and comfortable.
#4 "Aroma Tea House"…loved it's location next to the lake. Enjoyable walk at night at lights around the lake came on. Easy walk to good restaurants. Comfortable rooms.
#5 "Longji One Hotel"…lovely furnishings, good food, location was about midway through town making it nice to take hikes from. The view of the rice terraces was good but not great.
#6 "Yangshuo Mountain Retreat Hotel"…what a beautiful setting and view. Wish we could have stayed a little longer to enjoy it more.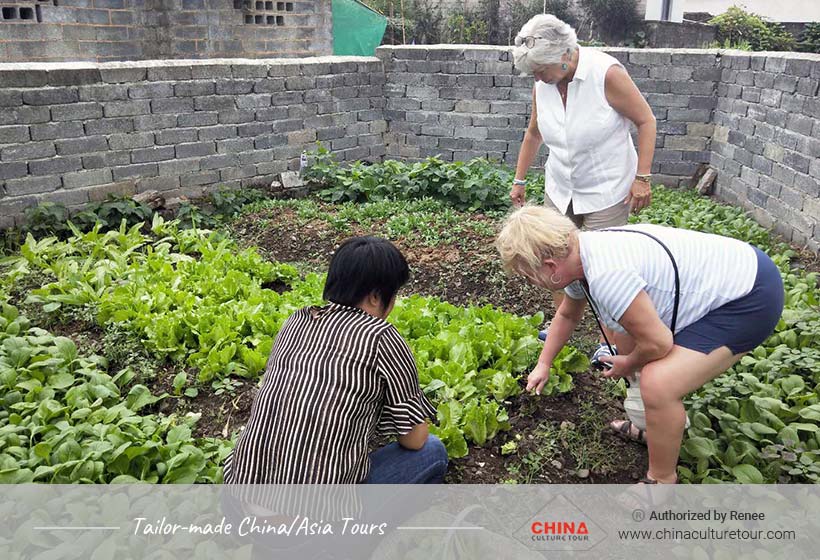 Picking Vegetables, Huangshan
In Hong Kong we stayed in The Salisbury YMCA…loved the location and the facilities.
Least liked hotel: "Huangshan Beihai Hotel"…room was decent size but looked worn and well used; food was the least appealing of the whole trip.
Suggest breaking up the two hikes in the Rice Terraces…we did the Seven Stars walk the afternoon that we arrived. By forgoing the Daxu Ancient Town we were able to do the Nine Dragons/Five Tigers walk the next morning. This made for a much easier paced, more enjoyable two days.
Suggestion: When the guide is staying in the same hotel or area that the guest is staying it would be nice if the day could be shorter to allow time to go out in the evening to see the local people in their activities (dancing, meeting in groups, etc.). Emphasis is placed on the ancient culture but we are also interested in modern day life in China. For instance, 9:00AM through lunch touring; go back to room from 2:00-5:00 to rest; go out for the evening to see the area lit up and see how the locals spend their evenings. We noticed most cities/towns were exceedingly busy in the evening, many people out and about.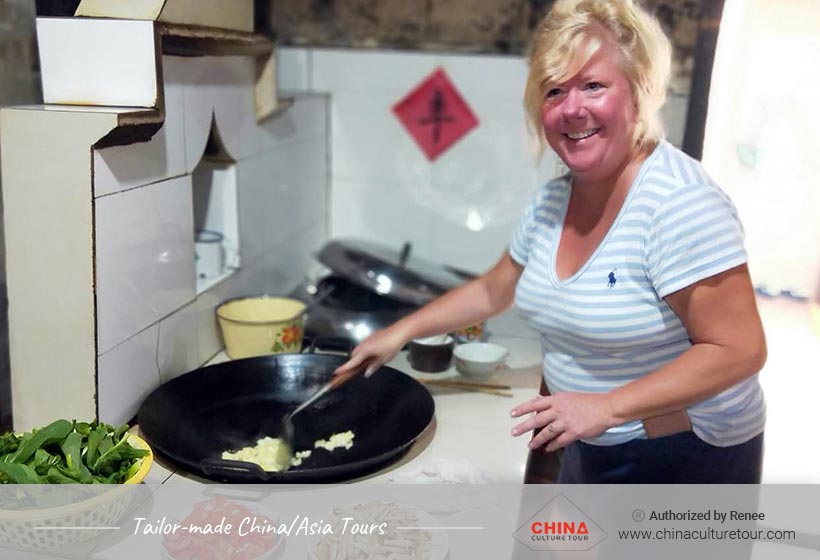 Cooking Happily, Huangshan
Consider adding one or two free days in areas with easy access to activities. We truly needed those days during our 30 day journey.
Ask guide to allow some extra time in the garden at The Forbidden City…sit and enjoy the beauty!
The area around Guilin/Yangshuo is the most traditional, still participating in the customs of the past. This is also the part of China where dog is often eaten as food. The market can be a shock to those who have not been raised on a farm. There is little refrigeration available in the homes so people shop daily for fresh meat, fish and vegetables. Understand that the animals are alive but prepared for the buyer to take home and eat. There are dogs and cats in cages for consumption as well. The sights, sounds and smells of this market may be difficult for those who are not accustomed to farming and the farm to table concept. It is particularly hard for Westerners because dogs and cats are considered loyal pets. This market is part of the cultural experience of a visit to China but may not be something everyone would want to include.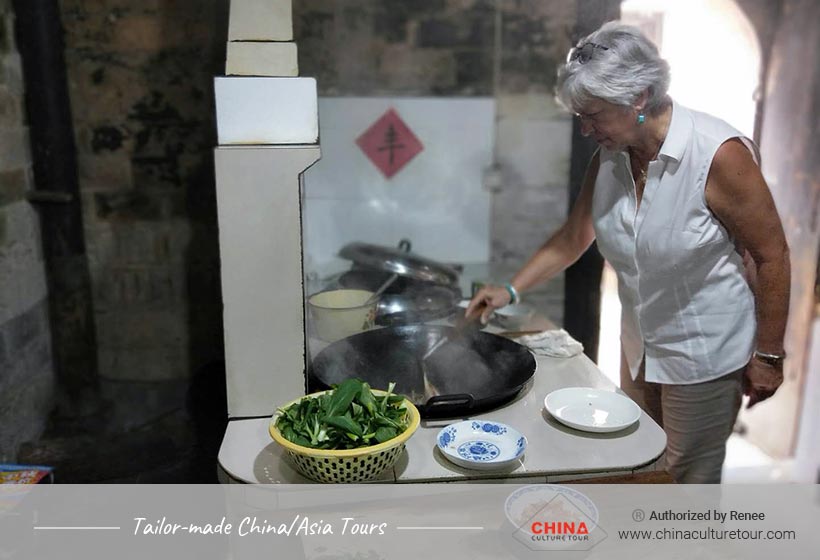 Cooking Serviously, Huangshan
We found the bullet train to be very pleasant. Advise clients to try to use carry-on size luggage for their trip as most suitcases must be put overhead in the bin. There is only very small space for larger suitcases at the front of the train car. Eat before or after the train trip or bring yourself a lunch, food choices are minimal.
Found information on your company through TripAdvisor reviews.
Yes, we are happy to be contacted by your clients via email or phone.
Renée Couple from USA, customized an UNESCO World Heritage tour of China
Feedbacks from Jeff Couple
The Great Wall, Tianamen Square and the Forbidden City in Beijing were Wow. So were Mount Haungshan, the Longi Rice Terraces, and River Cruise from Guilin to Hangshou. The boutique hotels were Wow such as Double Happiness, Pigs Heaven Inn, and Aroma Tea. Two ancient towns like Xidi are plenty – not so Wow. I was more interested in today's culture and how the Chinese live today. Our guide skipped an ancient town at our request and took us downtown at one of the cities. That was great. On a negative note, two people on our trip were turned off by the visit to the farmer's market and hearing a dog being slaughtered. I understand that this is the Chinese Culture Tour, however, you may want to forewarn your guests about this aspect of the trip. Dogs are beloved pets in USA and not eaten.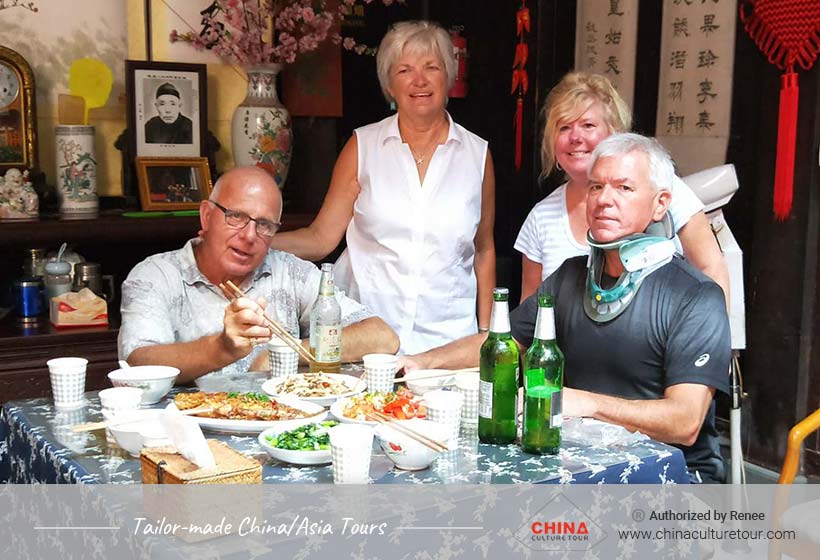 Lunch at a Local's Family, Huangshan
First, we only were there the last two weeks beginning with Jin in Beijing. We liked all of our guides which included Jin, Lavender, Alvin, and Julie. If I had to pick the most "outstanding" I would pick Jin/Alvin, Julie and Lavender in that order with Jin and Alvin being equal. However, Julie and Lavender were very good! I can only say we liked Jin and Alvin more is because of how much time we spent with them and got to know them personally. The drivers with Jin and Alvin were the best and then Mr. Kur (sp?) with Julie. The driver with Lavender was the least appreciated.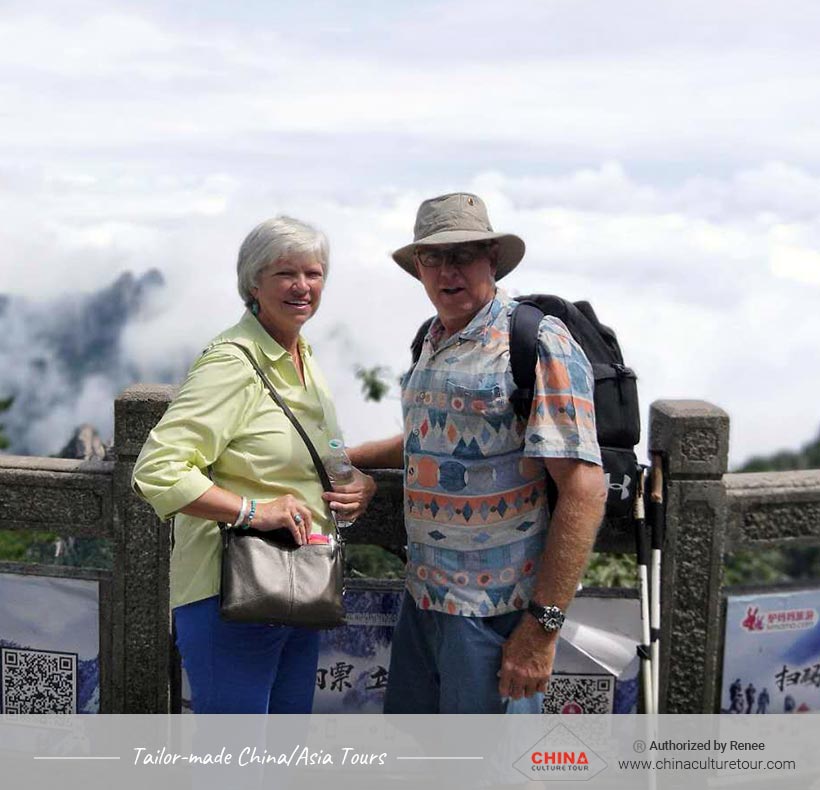 Yellow Mountain, Huangshan
Yes. The meals and hotels were up to standard. I was amazed that USA Chinese food is very similar to local Chinese food. On a different note, Americans like to enjoy meals beginning with a cocktail or drink and reading the menu with time. It is apparent in China that everything is "rush, rush, rush!" As soon as we got to a restaurant, our guide would flip the menu open immediately or order for us. Tell them to relax and let us order and enjoy our meal in time and peace. I already mentioned Double Happiness, Pigs Heaven and Aroma Tea as our favorite hotels. The hotel we met Jerry & Renee the first night and the Huangshan Beihai Hotel are badly in need of face lifts. They were clean but need fresh paint, wall paper and carpet.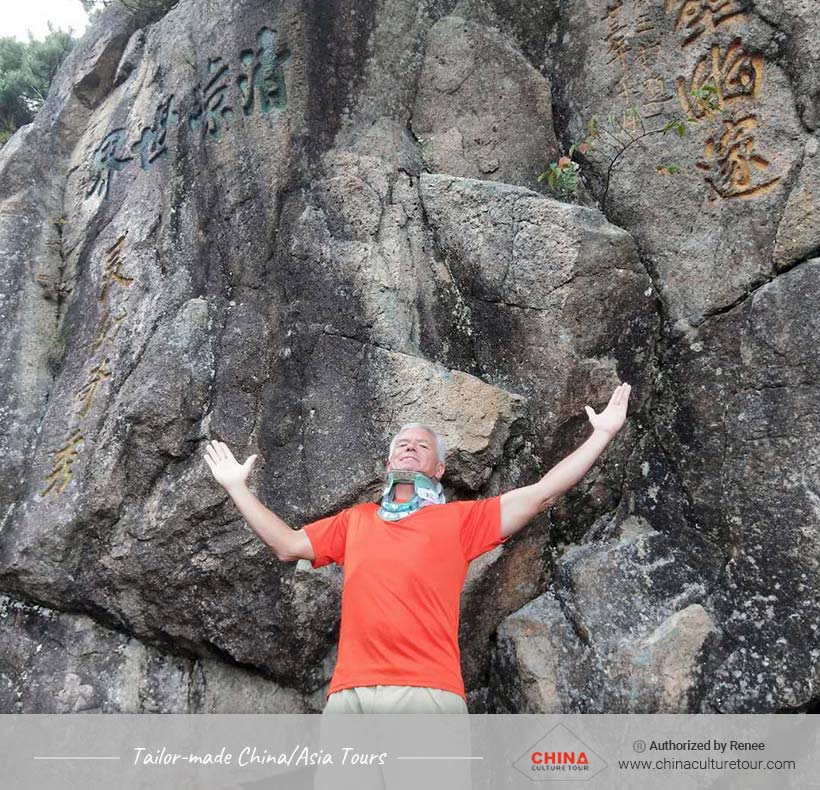 Yellow Mountain, Huangshan
None other than mentioned in #1, #2 and #3 above. The hike to Tower 20 on the Great Wall is not to be missed or the highest peak on Huangshan Mountain. I understand that Lion's Peak is closed. Victoria's Peak in Hong Kong is a must see.
Melissa and I did not use the fast train travel. We did use the subway between Hong Kong proper and the Salisbury Hotel. I preferred the ferry over the subway for the visual experience and roominess. The subway is underground of course and packed. It is worth taking a few more minutes to do the ferry.
My sister, Renee, is a World traveler and she invited us. She had already connected with China Culture Tour. We were along for the ride.
Yes, via email only. We were apprehensive to traveling to China based on discussions with others at home, however now having been there, we never felt threatened and loved the trip. I would strongly recommend China Tour Culture with your assistance Nora, as well as the guides and drivers. The communication barrier is too great to do it on our own from the USA.
You are welcome, Nora. Thank you for all of your assistance in the Visa process and immunization process, and for arranging our trip and guides and drivers. I have copied Renee and Melissa on this email and welcome their input.
Thank you. Our Visas are good for 10 years and I could see doing another trip in several years! Should you ever come to Pittsburgh, PA, USA, please call us at 412xxx0357 or email me at "jxxxx@fglmlaw.com" and we will show you around locally!
Jeff. from the USA, customized an UNESCO World Heritage tour of China to Beijing Xi'an Lijiang Chengdu Hangzhou Huangshan Guilin, and Shanghai
More Helpful Similar China Tour Reviews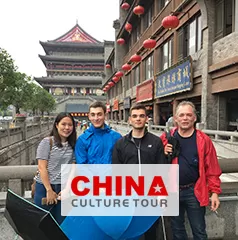 "
Hi Grace, I got a new computer and can type now!!! We had a wonderful trip and have wonderful memories of our 2 weeks... " Read More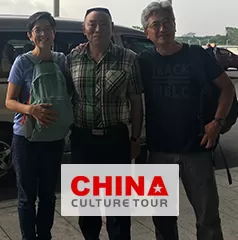 "
Hello Nora, how are you? Follow my comments about trip, sorry my English, there is a lot Google translator. If you have... " Read More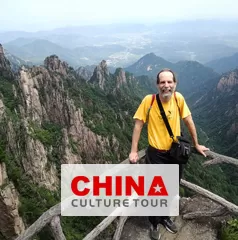 "
China Culture Tour personalized tour -- 15 days We had a top-rate experience with Nora and China Culture Tour. We wanted... " Read More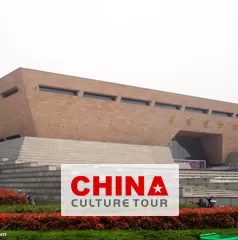 "
Dear Grace (Wang Yu 王瑜), First, thank you for organizing our first trip to China. We loved it! You did a great... " Read More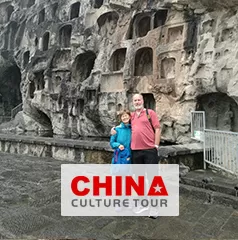 "
Hi Grace, Again, sorry for taking so long. We are now back into the swing of things here. I'm just now catching up on... " Read More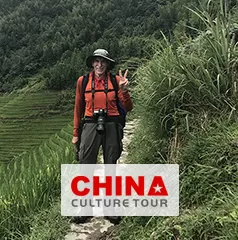 "
Hi Grace, We just got home yesterday. I just finished writing a review of your company on the link you provided. Thanks... " Read More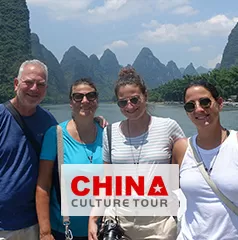 "
Hi Grace, We are very sorry for not responding sooner. We are all well and still thinking of our wonderful trip to China... " Read More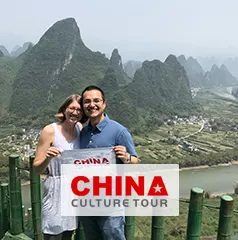 "
Hi Grace, Thank you again for helping us have such a wonderful trip! I've answered your questions, in-line, below. The... " Read More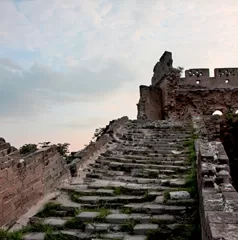 "
A month in China with China Culture Tour This review is long overdue as my wife and I traveled for one month in China in... " Read More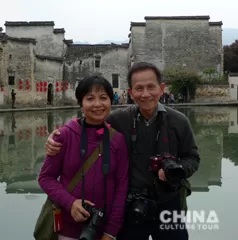 "
Hello Grace, Datong Our customized Guilin trip last year with your company was amazing, well planned and mindful of all... " Read More
ANY QUESTIONS?
This tour is tailor-made and we can tailor to meet your reqeusts. Your personal travel consultant will contact you within 24 working hours!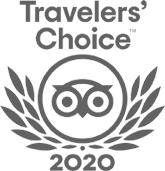 FABULOUS TOUR COMPANY
CHINA OCTOBER - NOVEMBER 2019 We researched several companies and studied reviews on Trip Adviser before contacting who did a very China Culture Tour with an initial query. Right from the outset Grace who owns the company was excellent. She emailed detailed with pictures information and a suggested…read more details
Karen from US
Ready to Create a Unique Dream Travel?