January from US Customized a 30 Days China UNESCO Heritage Tour
Dear Grace (Wang Yu 王瑜),
First, thank you for organizing our first trip to China. We loved it! You did a great job and we would be more than happy to recommend your services to others. Meanwhile, here are some general and specific comments about our first trip that might be helpful in planning our next one.
The accommodations, food, means of travel, sites, even weather: all good or great.
The pollution in Beijing was bad, less bad in Luoyang and Xi'an, but a 3M 95-particle mask with air escape valve worked very well. No asthma problems which I feared. We didn't feel the pollution in the south at all, some days glorious.
The itinerary was laid back, we never felt stressed. I swam and lifted weights in the hotel most days. My bad back and pulled hamstring actually improved during the trip. We were very glad to ride business class in trains and planes. Not checking luggage was a great luxury. Need to have private guide or "Red Cap" guide in train stations to find your train car. Track numbers are well indicated but car positions on the platform are not correctly indicated and are also prone to last minute changes. That made it very difficult for us. No one speaks English in train stations, neither at domestic airports.
The jet lag at the beginning of the trip was difficult but bearable. After five days the worst had passed. By the time we reached the end of our trip in Hong Kong, we didn't want to go home.
My one comment for next time is in the form of a question: how to balance visiting tourist sites with seeing and experiencing how the people actually live? Not sure how best to do that yet…a command of Chinese and visiting the countryside would seem key. Reading Chinese classics and seeing Chinese films and TV all help.
Here are some brief promised comments about the stops, drivers and guides along the way. The guides were all good, all very flexible for changes (e.g. in case of rain). Only Gerry, the guide in Hangzhou, made us feel a little bit uncomfortable but that's being picky.
Beijing: Jin guide, among the best. Very attentive, knowledgeable, English good too. Excelled at anticipating our needs rather than just responding to them. Very thoughtful person. Give him a 5++. Hotel was great, perfect location/facilities. Fabulous restaurants in Beijing. If they would just fix that pollution…!
Luoyang: Cherry (Du Ying 杜瑛)guide. Very good English, slow to warming up to us, but by the second day, we were all very comfortable with each other. Give her a 5. Hotel very good, good location too.
Xi'an: Lucy(Zhang Xiao Ping 张小平)guide. Also very good English, very flexible, experienced extremely nice, made extra efforts to make us comfortable and to see some night life. Give her a 5. Hotel in Xi'an was the best of all the hotels, good location, great facility and the best hotel service we have ever experienced.
Hangzhou: Gerry(Zhu Xiao Bo 朱霄波)guide. That little scary incident at the airport…first he was late and we were expecting Leaf instead of Gerry, and then he was driving, no separate driver. Same next day, no driver, when I mentioned it to you in a WeChat message. Gerry took it as a criticism and though he tried to act like it didn't bother him he seemed awkward and uncomfortable with us that day. His English very good, seemed experienced. With new baby probably desperate to make more money which I guess he would have done so if he acted as both driver and guide. Give Gerry a 4. Hotel in Hangzhou not quite as good as other hotels, so big, but well located near West Lake.
Suzhou: Deng(Deng Ying Ying 邓映英)guide. Deng and Cecilia Mak (Hong Kong) seemed the most experienced guides. Both elegant and excellent English. Both older. Give Deng a 5. Hotel facility and room were superb but service a little cold and weird and location pretty far from the old town.
Shanghai: William (Chen Hailing 陈海梁) guide. Also experienced and knowledgeable, very nice. Attentive, anticipated our needs and questions. Good English. Very smiley…Give William a 5+.
Hong Kong: Cecilia Mak guide. Very good English and very knowledgable. Only a day and half spent with guide in Hong Kong, so hard to judge longer stay. Give Cecilia a 5.
Hope this helpful Grace. We look forward to your arranging our next trip, maybe Silk Road in conjunction with a longer stay to study Chinese later this year…
Out of curiosity, what did the guides say about us?
Sincerely,
陈波
Robert and Claude January from USA, customized an UNESCO World Heritage tour of China to Beijing Luoyang Xian Hangzhou Suzhou Shanghai and Hong kong
More Helpful Similar China Tour Reviews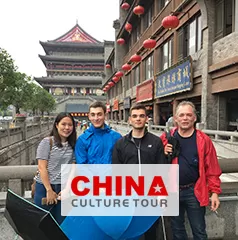 "
Hi Grace, I got a new computer and can type now!!! We had a wonderful trip and have wonderful memories of our 2 weeks... " Read More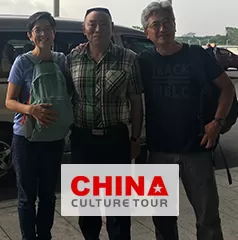 "
Hello Nora, how are you? Follow my comments about trip, sorry my English, there is a lot Google translator. If you have... " Read More

"
Hi Nora… Hope this information is helpful. We loved our trip, especially the last 10 days. Thanks for all... " Read More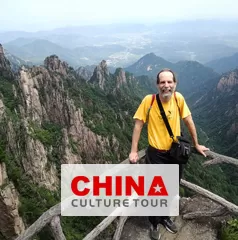 "
China Culture Tour personalized tour -- 15 days We had a top-rate experience with Nora and China Culture Tour. We wanted... " Read More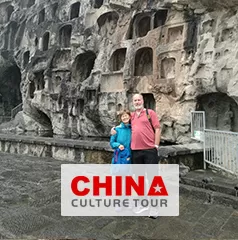 "
Hi Grace, Again, sorry for taking so long. We are now back into the swing of things here. I'm just now catching up on... " Read More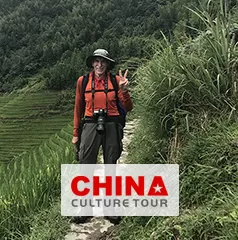 "
Hi Grace, We just got home yesterday. I just finished writing a review of your company on the link you provided. Thanks... " Read More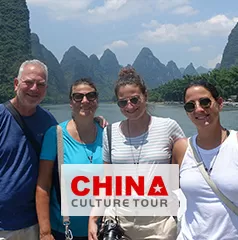 "
Hi Grace, We are very sorry for not responding sooner. We are all well and still thinking of our wonderful trip to China... " Read More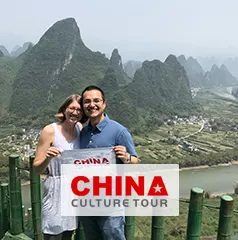 "
Hi Grace, Thank you again for helping us have such a wonderful trip! I've answered your questions, in-line, below. The... " Read More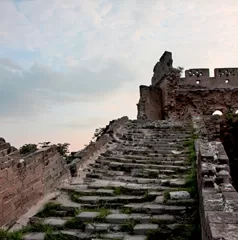 "
A month in China with China Culture Tour This review is long overdue as my wife and I traveled for one month in China in... " Read More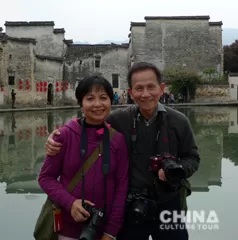 "
Hello Grace, Datong Our customized Guilin trip last year with your company was amazing, well planned and mindful of all... " Read More
ANY QUESTIONS?
This tour is tailor-made and we can tailor to meet your reqeusts. Your personal travel consultant will contact you within 24 working hours!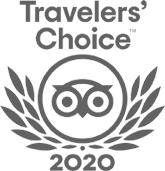 FABULOUS TOUR COMPANY
CHINA OCTOBER - NOVEMBER 2019 We researched several companies and studied reviews on Trip Adviser before contacting who did a very China Culture Tour with an initial query. Right from the outset Grace who owns the company was excellent. She emailed detailed with pictures information and a suggested…read more details
Karen from US
Ready to Create a Unique Dream Travel?