Leonard Customized a 18 Days China UNESCO Heritage Tour
Hi Grace,
We are very sorry for not responding sooner. We are all well and still thinking of our wonderful trip to China every day.
We will try to do our best to answer your questions.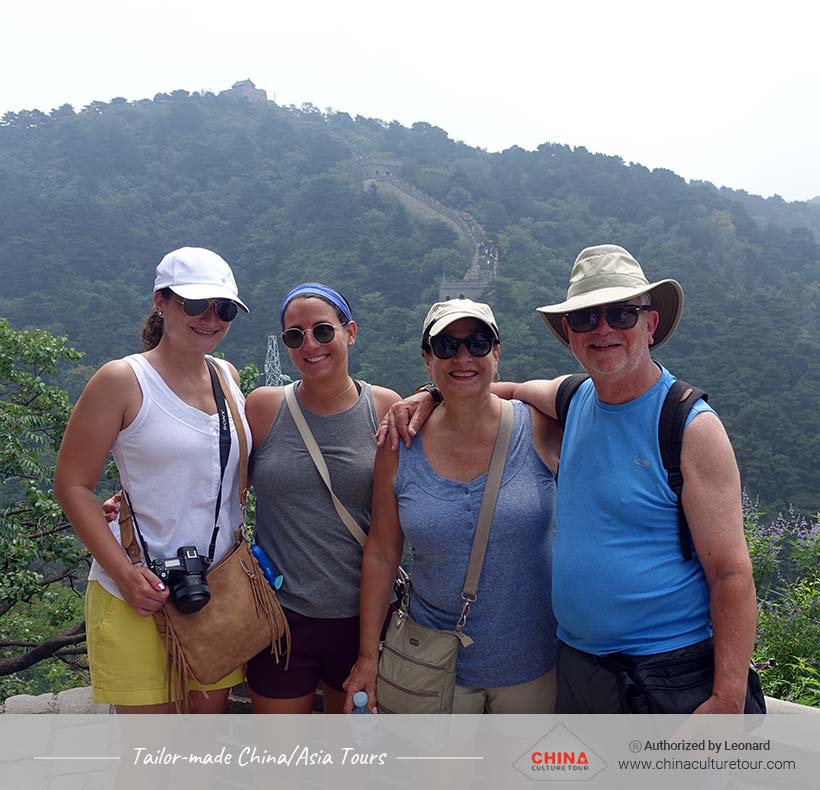 Mutianyu Great Wall, Beijing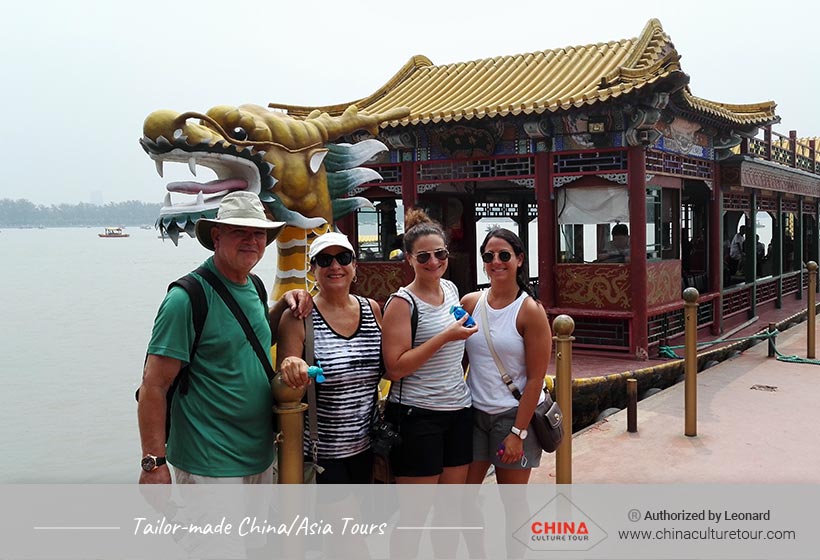 Kunming Lake Cruise, Summer Palace, Beijing
1. It is virtually impossible to choose only 1 most memorable attraction. Everywhere we went there were sights that we will always remember. Climbing up the Longji Terraced Rice fields may be the most memorable because it was the most challenging and the views and local villagers will always be with us.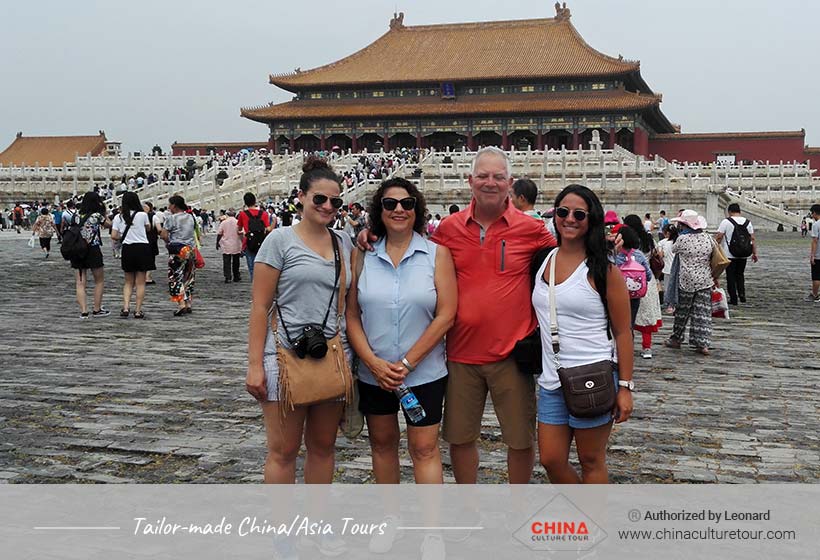 Forbidden City, Beijing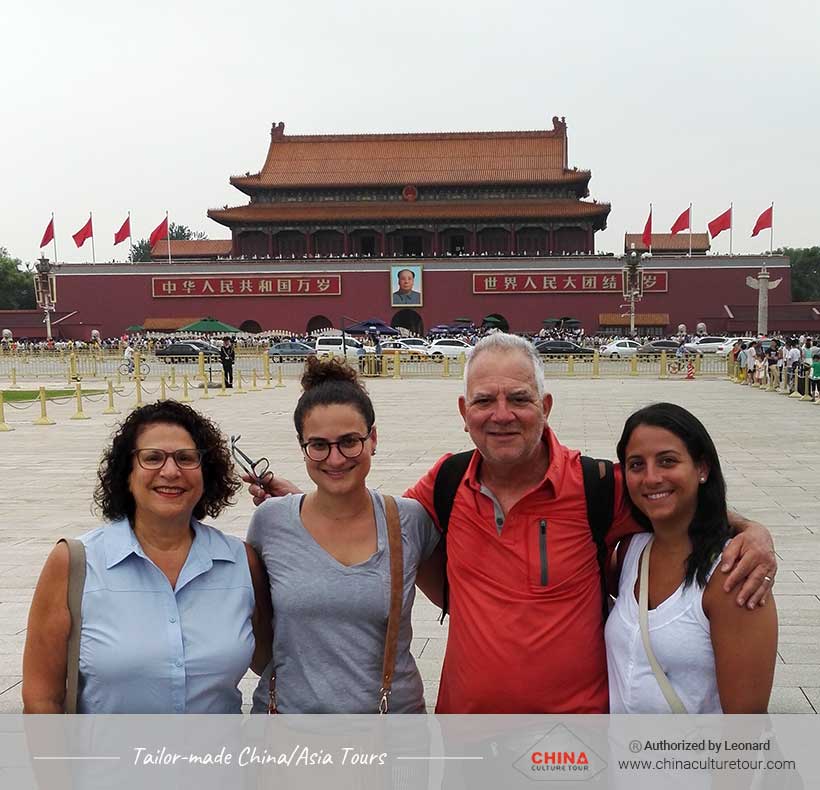 Tiananmen Square, Beijing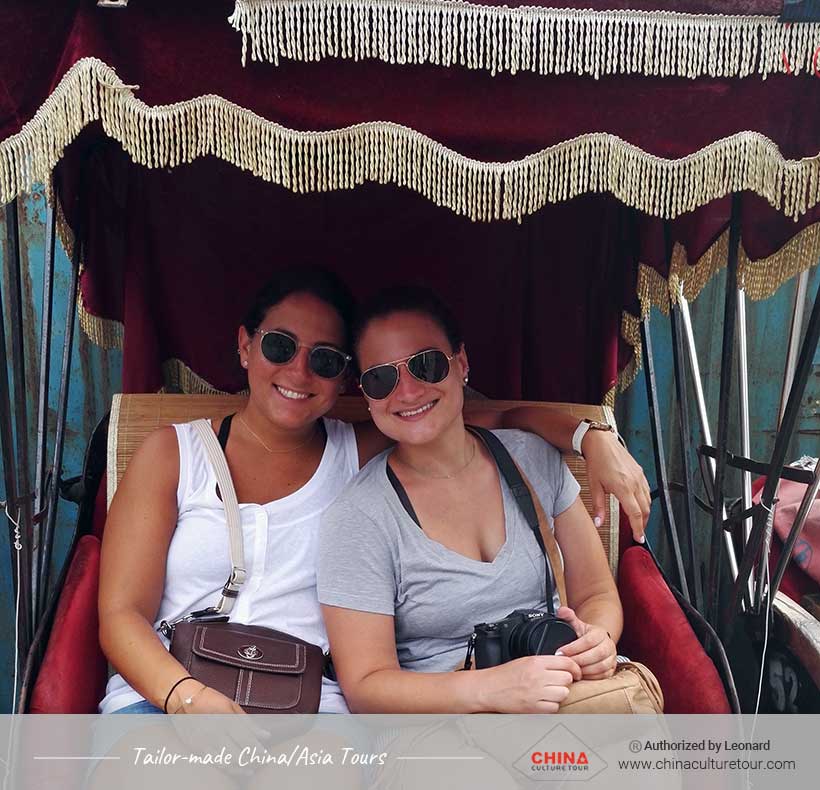 Hutong Rickshaw, Beijing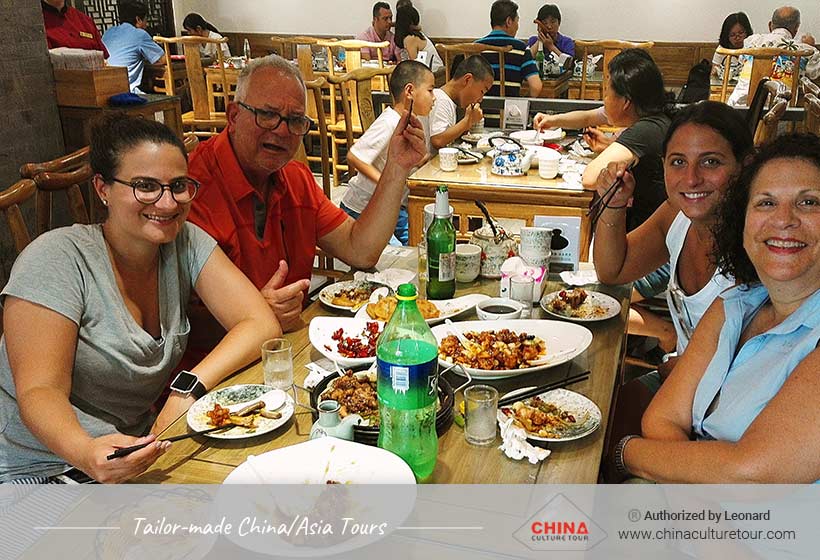 Lunch at a Local Restaurant, Beijing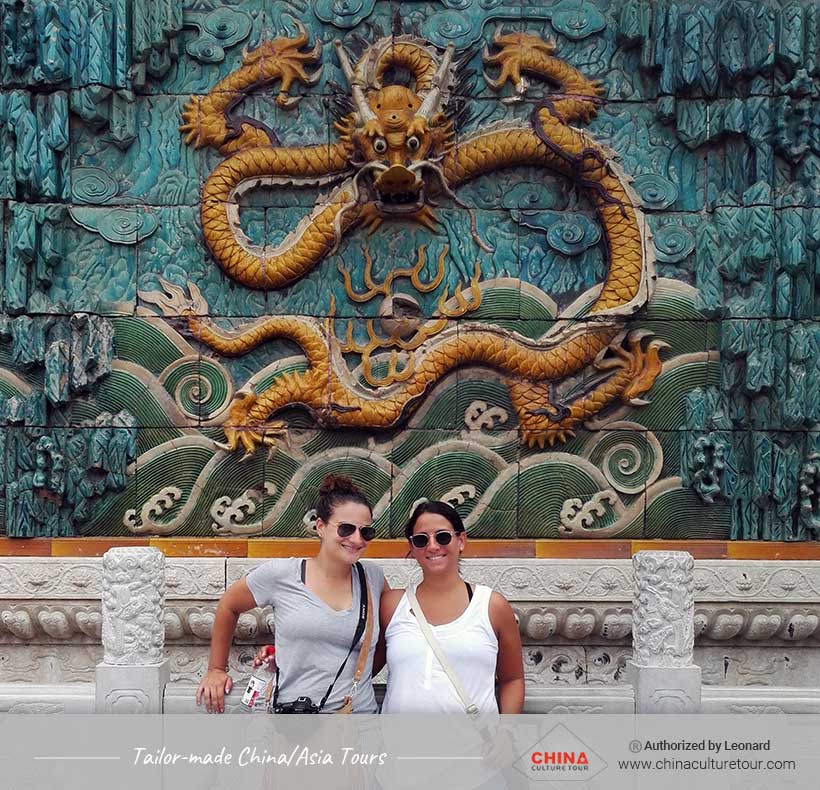 Dragon Wall, Beijing
2. All of our tour guides were unique and had their own special ways to accommodate, educate and provide for us. However, we formed a special bond with Linda in Guilin. She was knowledgeable, caring, thoughtful, and personable. We all felt a special bond with her.
Keep in mind that Michael, Miller, Amy and Ben were also exceptional in all respects.
Kris we believe has the potential to be an excellent tour guide but his lack of experience was evident when compared to the others.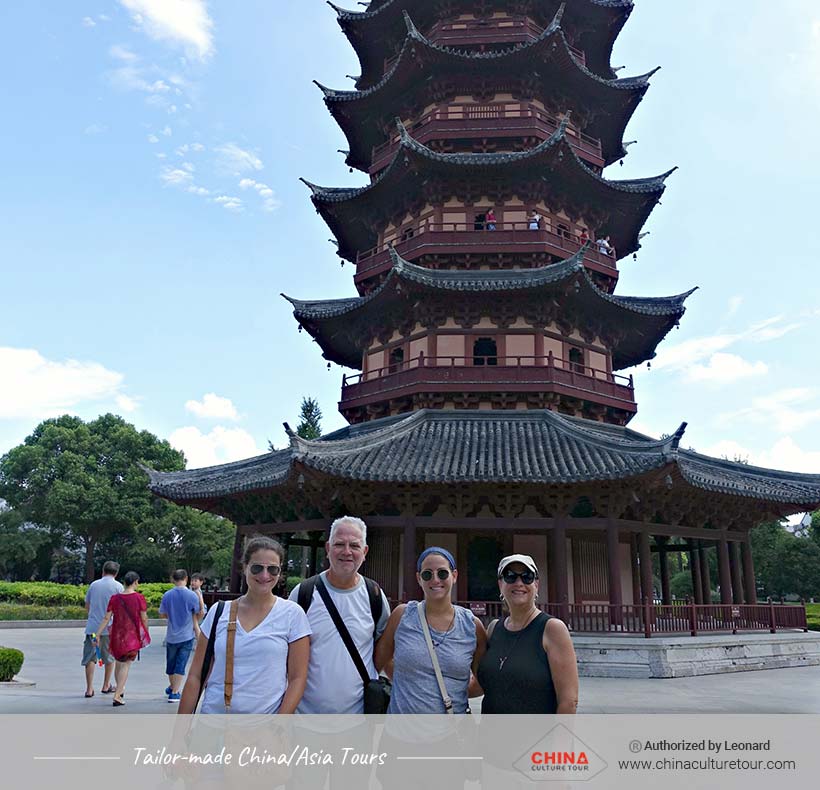 Big Wild Goose Pagoda, Xian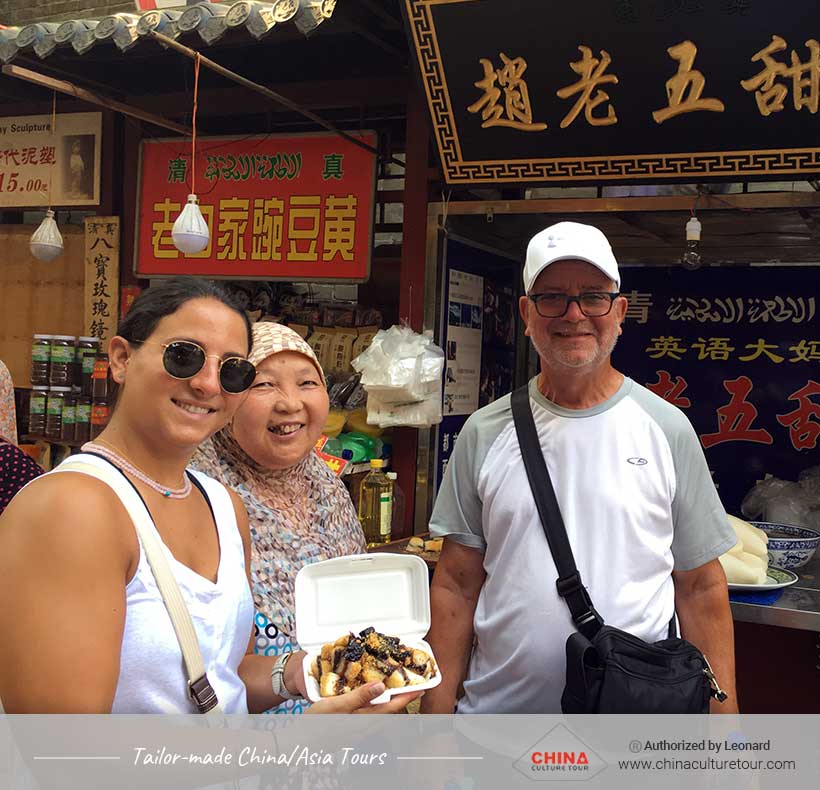 Muslim Street, Xian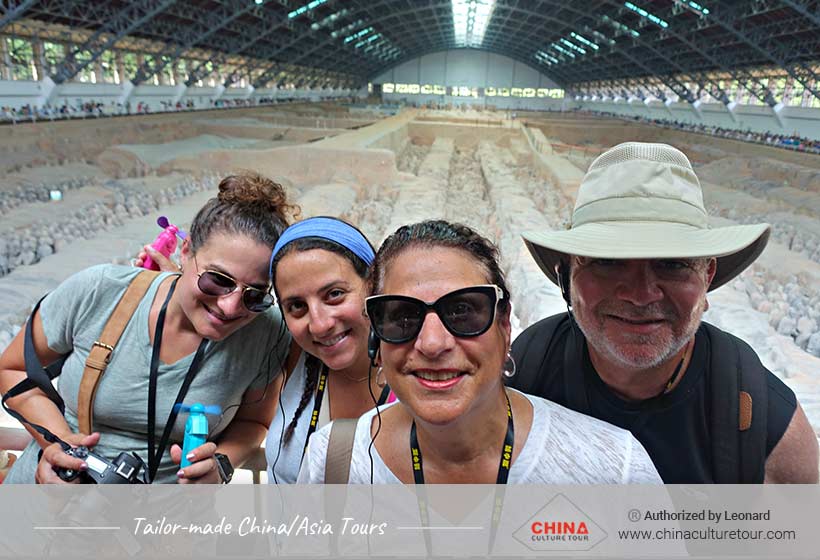 Terra-Cotta Warriors, Xian

3. All hotels and meals met and exceeded our standards. The Red Wall Garden, Pingyao Yunjincheng, and Yangshuo Mountain Retreat hotels were the most unique and provided a different hotel experience. We were least impressed with the Guilin Bravo Hotel, which had some air conditioning issues and the rooms were a bit outdated and musty. Daily lunches were always special providing us with a local experience. We especially enjoyed the Hot Pot lunch experience while in Chengdu.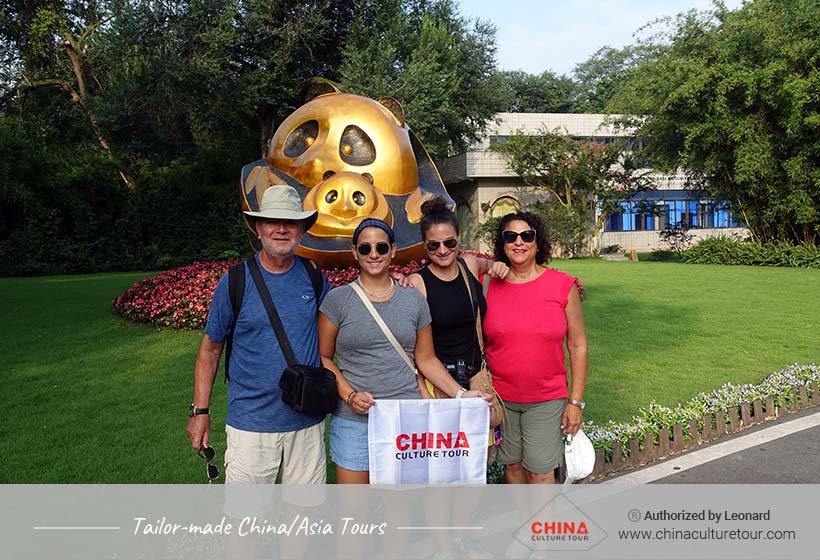 Panda Center, Chengdu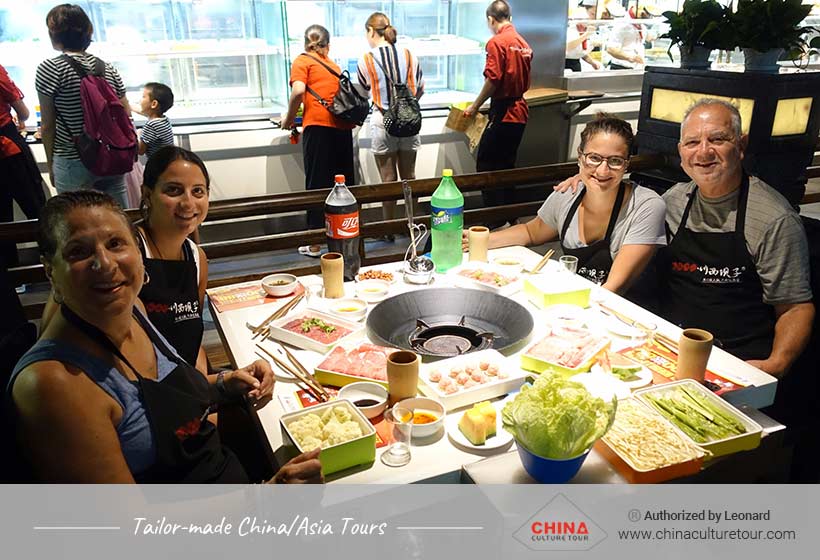 Hotpot Lunch, Chengdu

4. We had wonderful experiences on the Bullet trains. They were on time, comfortable and clean. We highly recommend their use for travel were appropriate. We suggest that Westerners might want to bring snacks or food.
5. Suggestions to Western travelers: While we were told it would be hot during our time there we were not prepared for how VERY HOT it was. So make sure you dress accordingly and stay hydrated. We could find NO public places to do laundry so be prepared to pay a rather high price to have it done in your hotel. The tour company could possibly arrange to have laundry done by some local person.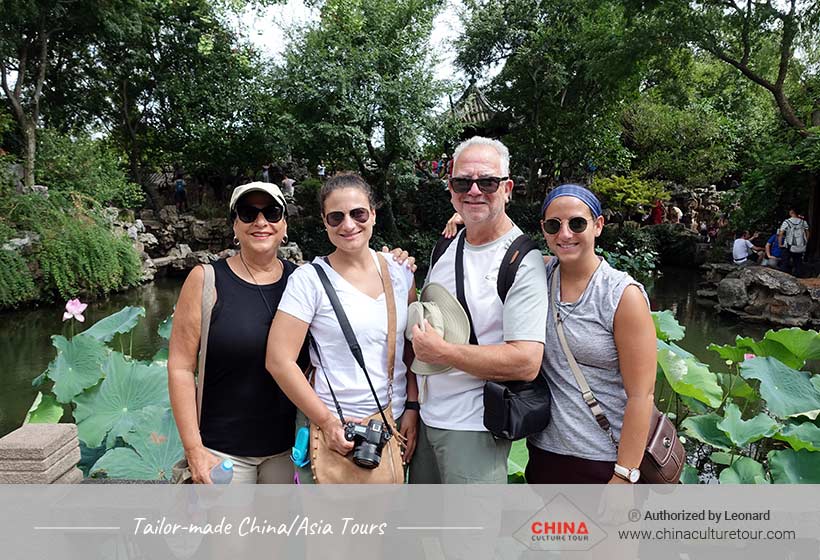 Garden, Suzhou

6. WOW: Great Wall, Pingyao Ancient Town, Terra Cotta Warriors, Terraced Rice Fields and Tongli Ancient Water town. Also all of the Temples we loved as well.
7. We HIGHLY recommend China Culture Tours for all your travel needs. Grace was always responsive during the planning of our trip. She accommodated all our requests, provided valuable suggestions and even met us for dinner while in Guilin. China Culture Tours is a great company to work with.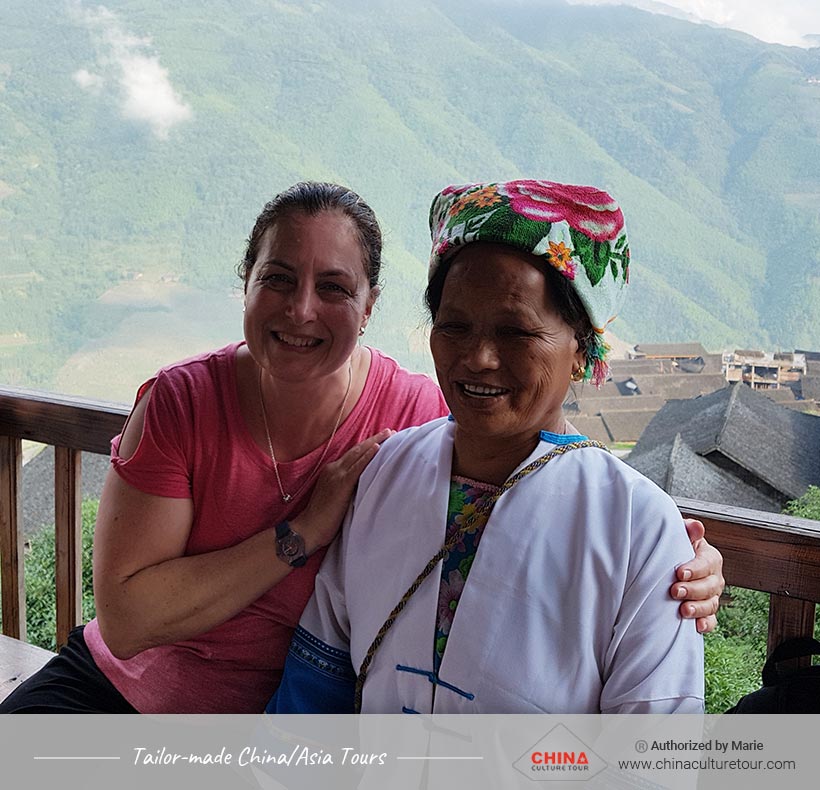 Local resident, Longsheng, Guilin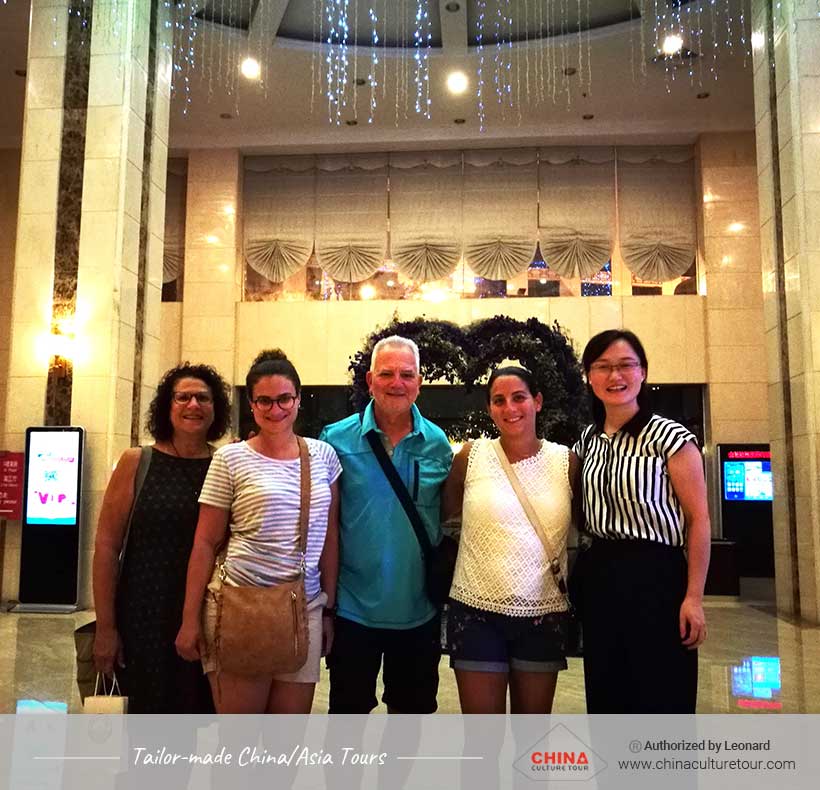 Leonard's Family and Travel Advisor Grace Wang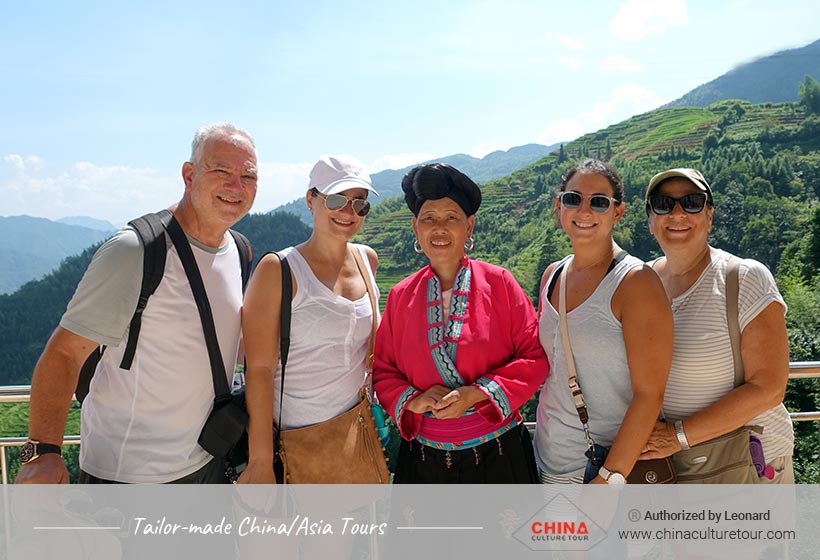 Photo with a Yao Ethnic Local Resident, Longsheng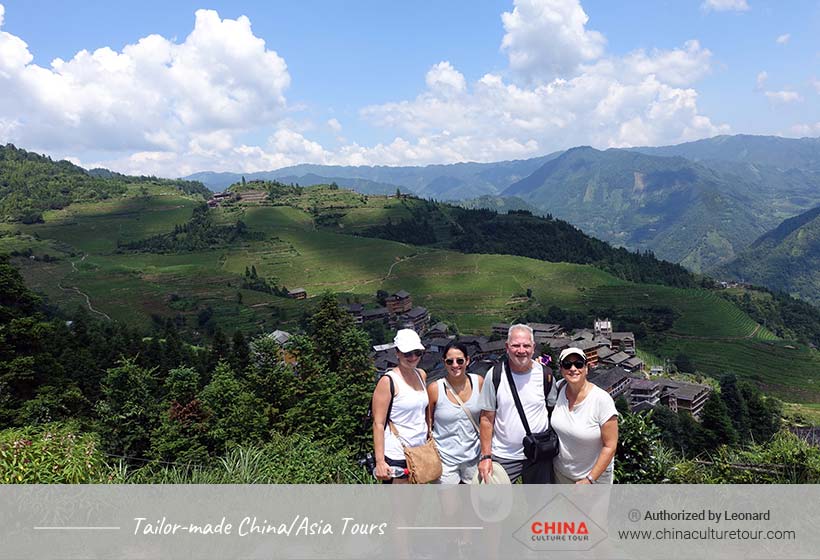 Rice Terraced Fields, Longsheng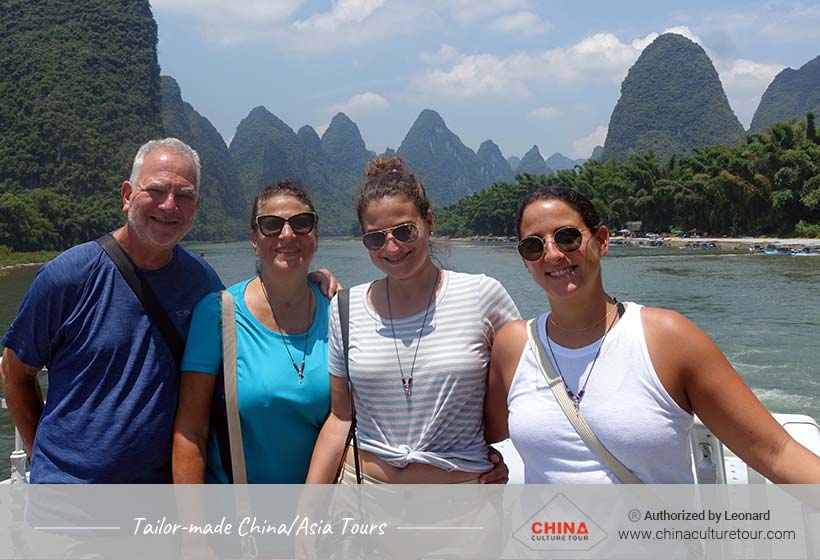 Li River Cruise from Guilin to Yangshuo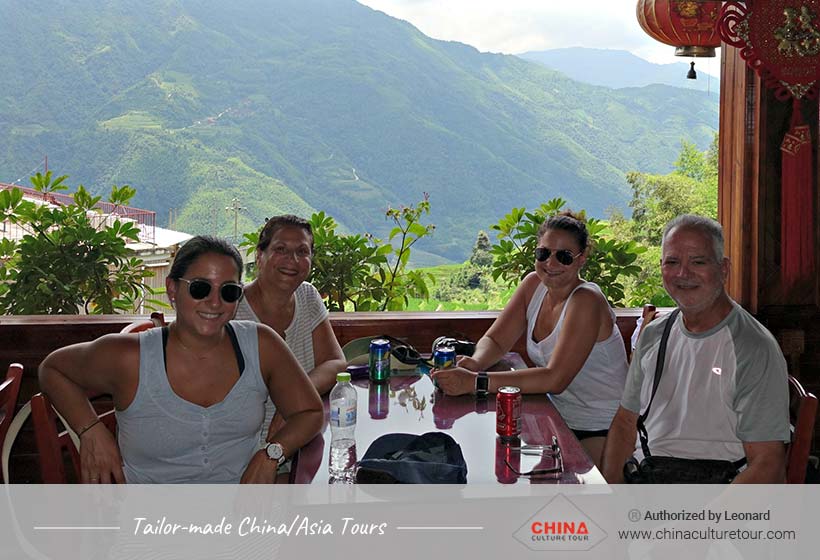 Lunch at a Local's Home, Longsheng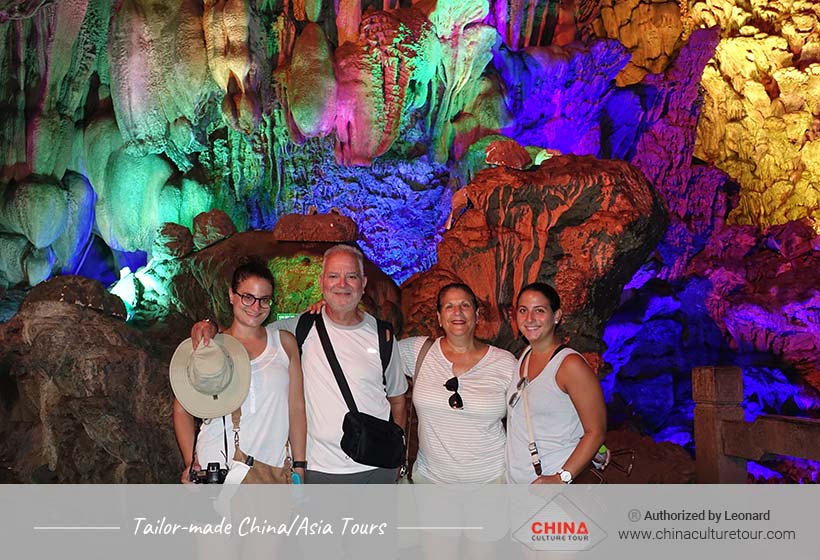 Reed Flute Cave, Guilin

8. You may allow potential customers to contact us via email. We would be happy to share our experiences with them.
We would like to thank you again for helping make this trip a once-in-a-lifetime experience for our family.
Wishing you and your family good health and prosperity.
Regards,
Leonard Mann from the USA, customized a UNESCO World Heritage tour of China to Beijing Pingyao Xian Chengdu Guilin Suzhou, and Shanghai
More Helpful Similar China Tour Reviews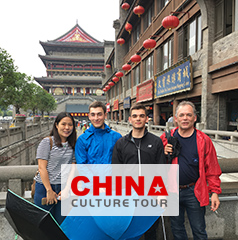 "
Hi Grace, I got a new computer and can type now!!! We had a wonderful trip and have wonderful memories of our 2 weeks... " Read More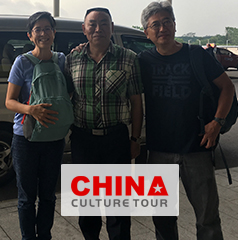 "
Hello Nora, how are you? Follow my comments about trip, sorry my English, there is a lot Google translator. If you have... " Read More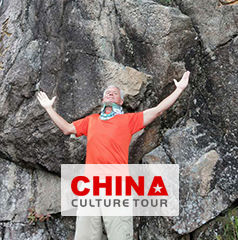 "
Hi Nora… Hope this information is helpful. We loved our trip, especially the last 10 days. Thanks for all... " Read More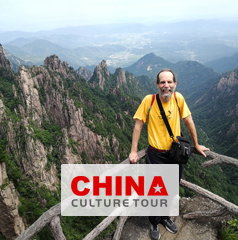 "
China Culture Tour personalized tour -- 15 days We had a top-rate experience with Nora and China Culture Tour. We wanted... " Read More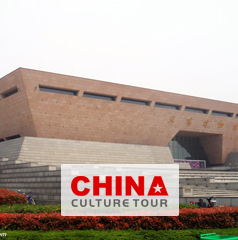 "
Dear Grace (Wang Yu 王瑜), First, thank you for organizing our first trip to China. We loved it! You did a great... " Read More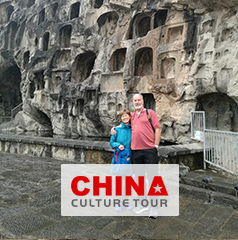 "
Hi Grace, Again, sorry for taking so long. We are now back into the swing of things here. I'm just now catching up on... " Read More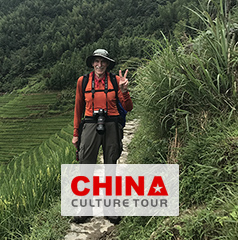 "
Hi Grace, We just got home yesterday. I just finished writing a review of your company on the link you provided. Thanks... " Read More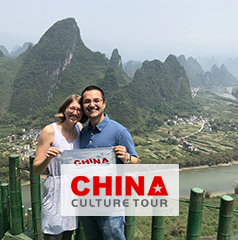 "
Hi Grace, Thank you again for helping us have such a wonderful trip! I've answered your questions, in-line, below. The... " Read More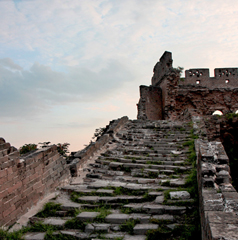 "
A month in China with China Culture Tour This review is long overdue as my wife and I traveled for one month in China in... " Read More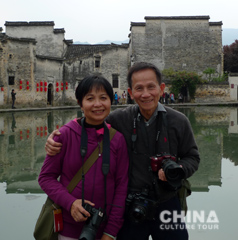 "
Hello Grace, Datong Our customized Guilin trip last year with your company was amazing, well planned and mindful of all... " Read More
ANY QUESTIONS?
This tour is tailor-made and we can tailor to meet your reqeusts. Your personal travel consultant will contact you within 24 working hours!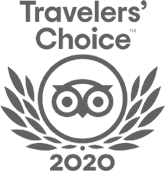 FABULOUS TOUR COMPANY
CHINA OCTOBER - NOVEMBER 2019 We researched several companies and studied reviews on Trip Adviser before contacting who did a very China Culture Tour with an initial query. Right from the outset Grace who owns the company was excellent. She emailed detailed with pictures information and a suggested…read more details
Karen from US
Ready to Create a Unique Dream Travel?