Iman Customized a 9 Days China World Heritage Tour
Hi Grace,
Thank you again for helping us have such a wonderful trip!
I've answered your questions, in-line, below.
The Avatar Mountains of Zhangjiajie were just amazing. There's nothing like it back home. Also, the walk by the river in Guilin was quite beautiful. From an "activity" standpoint, we really enjoyed the cooking class, which was just a fun story to tell people when we got back home.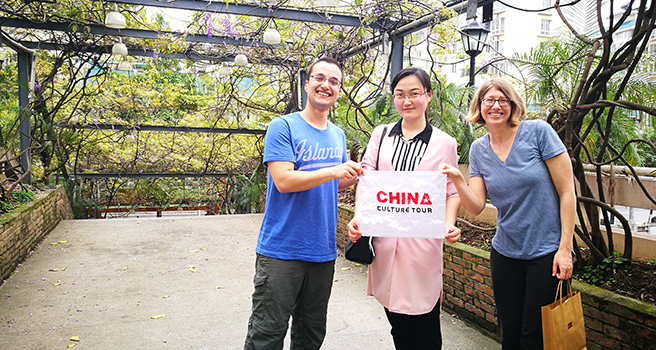 Guilin
All of our guides were great. But Ping and Linda really stood out. They just seemed genuinely happy to be with us and answer our questions. They were very memorable. Just nice people. Linda REALLY helped us a lot, especially when I crashed my drone. She really cared about me, and went out of her way to make sure everything was okay. Everyone was so sweet!
All of the hotels were great, especially the Banyan Tree Hotel in Yangshuo. The only hotel we did not like was the Sunshine hotel in Zhangjiajie city. When we arrived late at night, they only had SMOKING rooms available, and it just wasn't "easy". It was fine, but it was definitely NOT as good as all the other hotels we stayed at.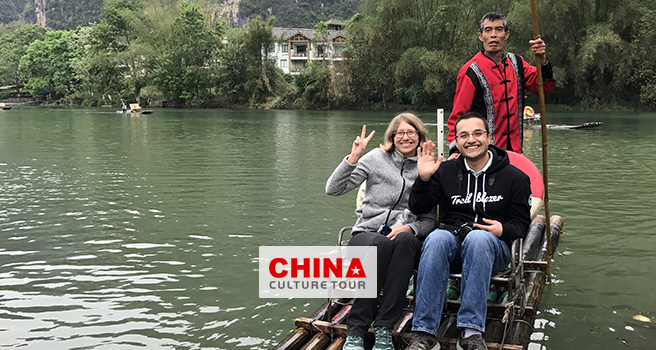 Yangshuo
The meals were good. It was critical to have our guides order for us. Most of the places wouldn't have served food we liked unless our guides changed the orders. Having the guides order made a big difference. After a while though, it was hard to eat "oily" food. I wish we had more salad/fresh/not oily foods. But, we were really worried about getting sick from 'fresh fruit" because of the water. Anything to add more fruit/salad would have been great. But the restaurants were great, the hotels were great.
The train was great, really nice view of the landscape. It actually left on time, as opposed to all of our air-travels, which were all delayed. It was a little confusing figuring out which "car" (part of the train) to board. On the ground, there were many different colors/numbers. So it was hard to know which "#8" was the correct #8. Right before the train showed up, we found out we were waiting at the wrong part of the track, and had to run to get to the correct car. So, perhaps tell your clients "Look for the YELLOW #3" or something like that.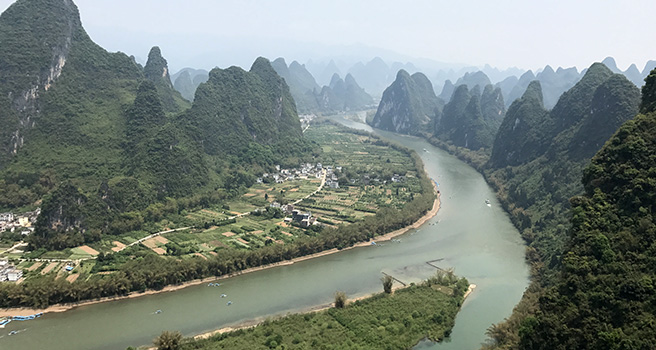 Yangshuo
For the tips for future travellers:
Bring your own Toilet paper/wet wipes for when you're out of the hotel.
Pack LIGHT, don't bring checked-baggage if you can avoid it, all of the trains/planes/walking will be much easier the lighter you travel.
EXPECT your planes to be delayed. Plan extra layover time between flights so that you don't miss them. We missed our flight home because our flight out of Guilin was 6 hours delayed.
Google maps, Gmail, YouTube and Facebook don't work, find OFFLINE maps and other ways to get/send email. You don't want to show up and not be prepared.
The biking around the villages wasn't really impressive, that was not a necessity. Also, the "fan shops" weren't really worth visiting. Unless, of course you want to buy a fan.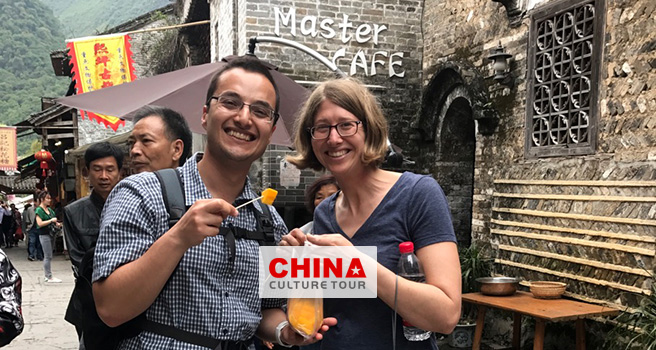 Yangshuo
Also, I don't think we needed to do TWO bamboo raft trips. One bamboo trip would have been good.
More time in nature, the better. It's the natural beauty that makes Guilin and Zhangjiajie worth visiting, not the "shops".
For the Wow tours, we just loved the sites in Zhangjiajie. When you could see it through the clouds was WOW. The mountains in Guilin from the bamboo raft was "Wow". The great wall was AMAZING, it's a must!
Absolutely! We will recommend your company. We definitely plan on coming back to china! I'm not sure if you can see YOUTUBE videos or not, but we made a short video (60-seconds) of our trip that you might like to see. My Asian tour video
I truly appreciate what you did for us, we had a wonderful time. I'm happy to put positive/kind words out on the internet, so other people know what a wonderful service you provide.
Kind Regards,
THANK YOU!
Iman from USA, customized an UNESCO World Heritage tour of China to Beijing Zhangjiajie Guangzhou Guilin and Shanghai
More Helpful Similar China Tour Reviews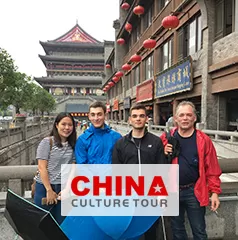 "
Hi Grace, I got a new computer and can type now!!! We had a wonderful trip and have wonderful memories of our 2 weeks... " Read More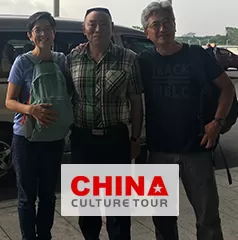 "
Hello Nora, how are you? Follow my comments about trip, sorry my English, there is a lot Google translator. If you have... " Read More

"
Hi Nora… Hope this information is helpful. We loved our trip, especially the last 10 days. Thanks for all... " Read More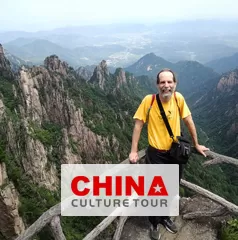 "
China Culture Tour personalized tour -- 15 days We had a top-rate experience with Nora and China Culture Tour. We wanted... " Read More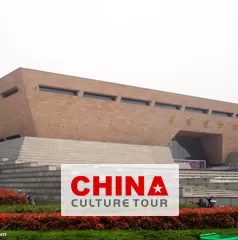 "
Dear Grace (Wang Yu 王瑜), First, thank you for organizing our first trip to China. We loved it! You did a great... " Read More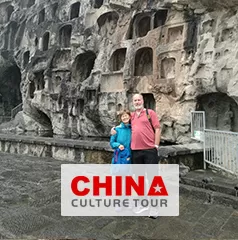 "
Hi Grace, Again, sorry for taking so long. We are now back into the swing of things here. I'm just now catching up on... " Read More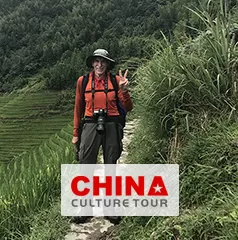 "
Hi Grace, We just got home yesterday. I just finished writing a review of your company on the link you provided. Thanks... " Read More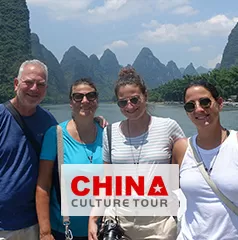 "
Hi Grace, We are very sorry for not responding sooner. We are all well and still thinking of our wonderful trip to China... " Read More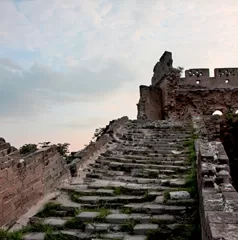 "
A month in China with China Culture Tour This review is long overdue as my wife and I traveled for one month in China in... " Read More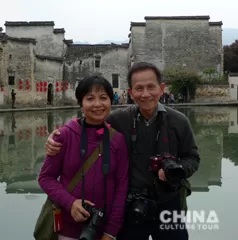 "
Hello Grace, Datong Our customized Guilin trip last year with your company was amazing, well planned and mindful of all... " Read More
ANY QUESTIONS?
This tour is tailor-made and we can tailor to meet your reqeusts. Your personal travel consultant will contact you within 24 working hours!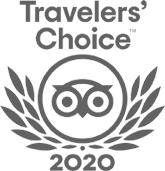 FABULOUS TOUR COMPANY
CHINA OCTOBER - NOVEMBER 2019 We researched several companies and studied reviews on Trip Adviser before contacting who did a very China Culture Tour with an initial query. Right from the outset Grace who owns the company was excellent. She emailed detailed with pictures information and a suggested…read more details
Karen from US
Ready to Create a Unique Dream Travel?