Teresa from US Customized a 10 Days Luxury China Tour
Hello Grace,
I would be more than glad to complete an evaluation for you. In fact, I gave your name and email to a person today who was thinking about going to China. See notes below.
It is so hard to say which one was the most memorable place as everything was fantastic. If I had to pick, I guess the Great Wall was my favorite. Just to be able to stand on this iconic wall was incredible. The weather was great which also added to the wonderful experience. My second would be the Terra Cotta Warriors. I really enjoyed seeing this.
For the guide, Peter by far was the best!!!!!! He went above and beyond to make sure that we were taken care of, especially for the train ride. If it wasn't for him and his assistance on the train, I don't think that we would have made our train or enjoyed the trip over to the next city.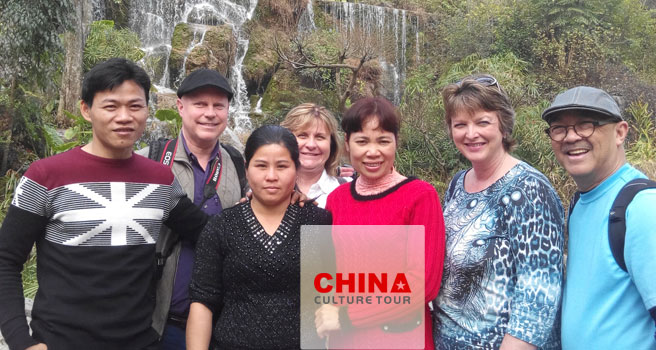 We were very very pleased with all the meals. Especially to be able to eat at places where the locals eat rather than just be a part of a big tour group that has to eat at a buffet style or preplanned restaurant. I LOVED how the guides assisted us with choosing what to eat. The duck dinner was by far my favorite!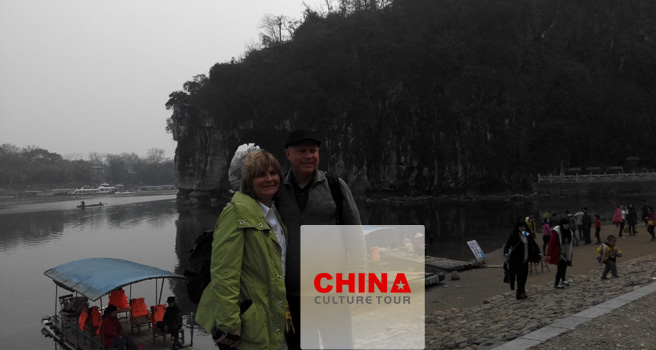 Guilin
As for hotels, all the hotels were very nice except one. That was in Guilin. I didn't like this one at all. The beds were extremely hard and it was not very clean. I would not recommend this one again.
For the suggestions for your future clients: One recommendation is to not ever book a train ride if all passengers cannot be booked together in the same room. The train ride and experience would have been a disaster if Peter was not able to do what he did to get us all together. I would suggest recommending the bullet train instead. Especially for Americans who can't speak Chinese.
I really enjoyed the boat ride down the scenic Li River, but felt it was too long for what we were really wanting to experience. I probably would have suggested a smaller boat ride locally with no lunch for a couple of hours rather than the full luxury VIP experience and get the same experience. Especially since the lunch was not to our liking with pork dishes and limited vegetarian offerings for our friends.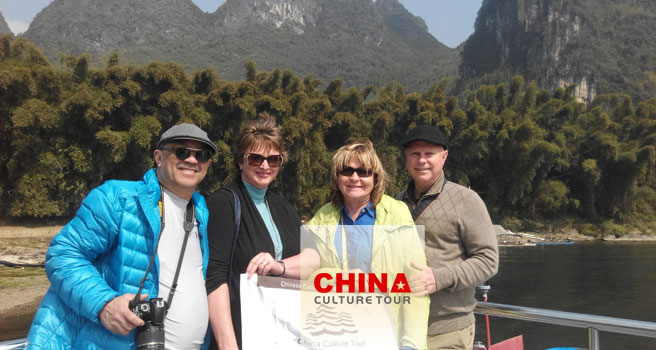 Guilin
We absolutely loved Macau! Not because our son lived there, but it was a great place to visit. I would encourage travelers to stop here too.
The wow factor for me was - I loved how the tour guides had flexibility with our schedule. Being in a small private group - you have the added flexibility to spend more time here or there and still get in everything that you want to. The guides were very attentive to our needs and desires for the day. They knew what was important and really how long it would take to see what we wanted to see. I know I was proactive with exactly what I wanted to see and do, but for those others (especially Americans) who don't really know what to do - a questionnaire to gauge if they like more touristy stuff or more natural things - or more learning experiences (like the silk factory, or tea research facility) is where the focus needs to be. You did an amazing job with our schedule! Thank you.
ABSOLTUELY!!!!! I will recommend your company. I already have. :)
I think that we had the PERFECT schedule. It fit a lot of stuff in the short 10 days. I'm pleased to speak with your potential customers. You may give my email or my phone number to your customers.
~Teresa from US, customized a Luxury China Tour to Beijing Xi'an Guilin and Hong Kong
More Helpful Similar China Tour Reviews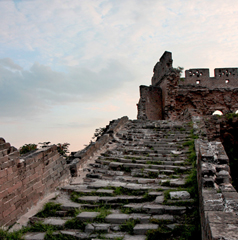 "
Nora, We would highly recommend people go to Guilin (Reed Flute Caves and Folded Brocade Hill and Daxu Ancient Town) and... " Read More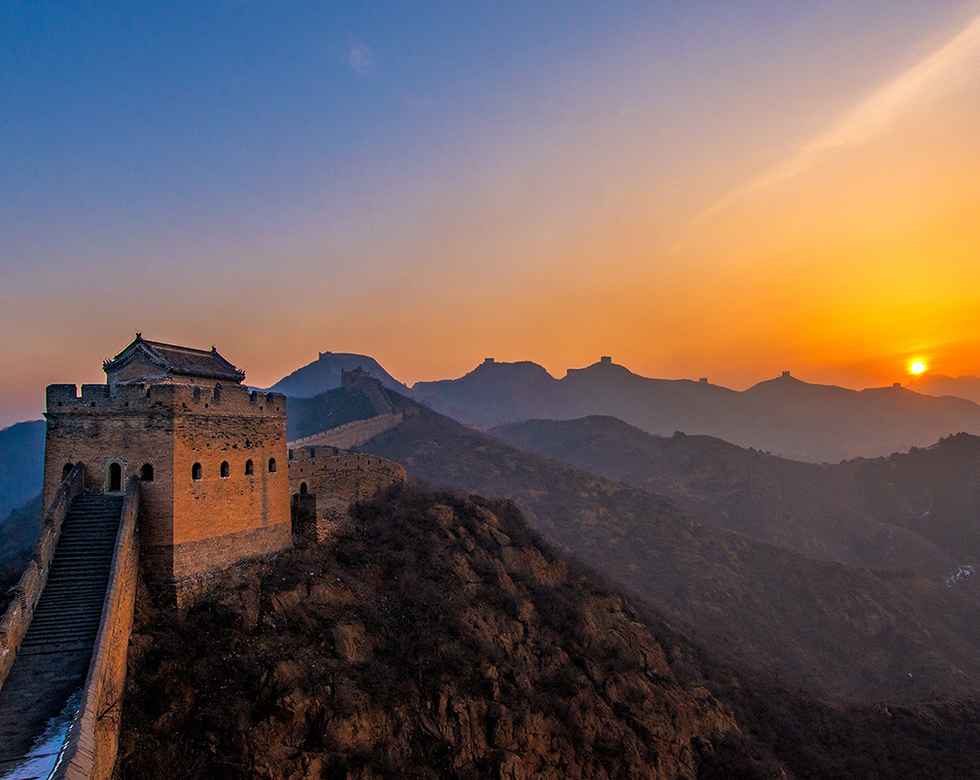 "
Hi Nora It was a pleasure to meet you in Guilin and thanks again for organizing this China trip for us. We all agree the... " Read More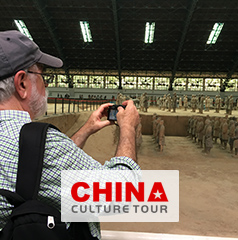 "
Dear Grace, We have been home five days now, and I think I have been through the worst of the jet lag. Huangshan I want... " Read More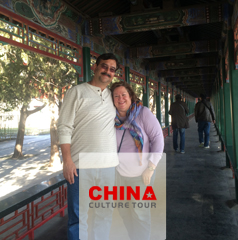 "
Grace, The Terra Cotta Warriors museum is the most memorable attraction we visited. I have studied about them for years... " Read More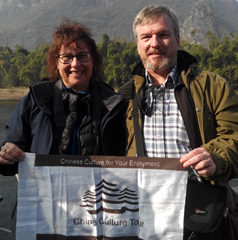 "
Hi Grace, We are good thanks and thoroughly enjoyed our holiday in China. It was better than I expected although I didn't... " Read More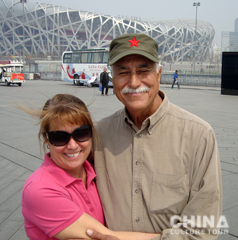 "
Hello Grace, I am sorry it has taken so long to get back with you. Our trip was wonderful and the guides and drivers were... " Read More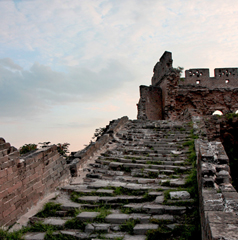 "
Hi Grace, Sorry for taking so long on this. Here are my responses below. For the attraction, the Bund in Shanghai and the... " Read More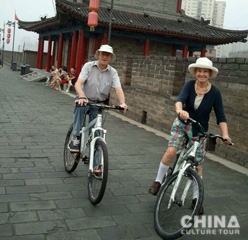 "
Hi Grace, Thank you all for a wonderful experience in your country.I have written a poem about our holiday. I am attaching... " Read More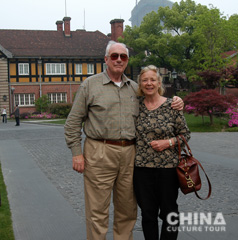 "
Hi Grace, First let me say without reservation that my wife and I enjoyed our trip very much. You got it right! Your private... " Read More
ANY QUESTIONS?
This tour is tailor-made and we can tailor to meet your reqeusts. Your personal travel consultant will contact you within 24 working hours!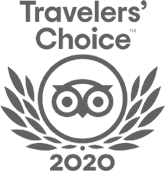 FABULOUS TOUR COMPANY
CHINA OCTOBER - NOVEMBER 2019 We researched several companies and studied reviews on Trip Adviser before contacting who did a very China Culture Tour with an initial query. Right from the outset Grace who owns the company was excellent. She emailed detailed with pictures information and a suggested…read more details
Karen from US
Ready to Create a Unique Dream Travel?