Karen Family from Australia Customized a Luxury china Tour
Hi Grace,
We are good thanks and thoroughly enjoyed our holiday in China. It was better than I expected although I didn't have many expectations as I didn't really know what a holiday in China would be like.
For the most memorable attraction, it's hard to say only one. Guilin and Yangshuo was our favorite part of the holiday. We did enjoy the bike ride on the Xi'an City Wall and that was an unexpected attraction I knew nothing about.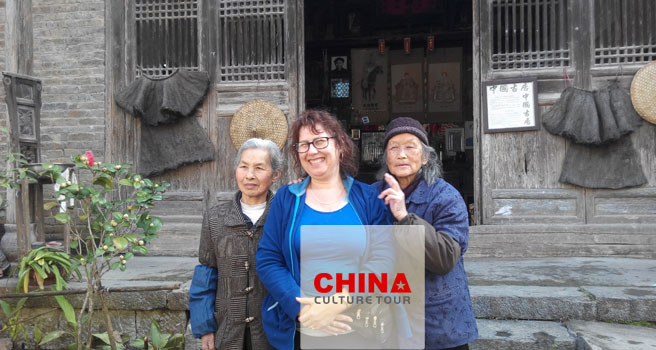 Guilin
For the guide, we enjoyed Lee in Guilin the best. She was very helpful and informative and went out of her way to help. She got to know us well over the time and what we were interested in and changed the plans accordingly. Even when we could have looked around ourselves on the morning in Yangshuo, she wanted to join us and show us around. She helped with negotiating prices in a shop. She was probably a bit older than the others and more mature in her outlook I found – better suited to David and I as an older couple. We also really liked Helen who was similar to Lee in helpfulness and maturity and went out of her way to help.
The Hotel in Beijing really wasn't up to the standard of the others. I understand I chose to go to one in the Hutong area and we enjoyed being there as it was more interesting and cultural but the hotel really wasn't very good. The rooms were fine but the little things were missing, like bottles of stuff you can read, the extra little bits. What was most disappointing was the breakfast which was really bad. We enjoyed the Grand Mercure in Xi'an but I believe that was an upgrade due to being off season and it was the best hotel we stayed at which explains why we liked it best. We were upgraded for the breakfast on the last day which was fabulous.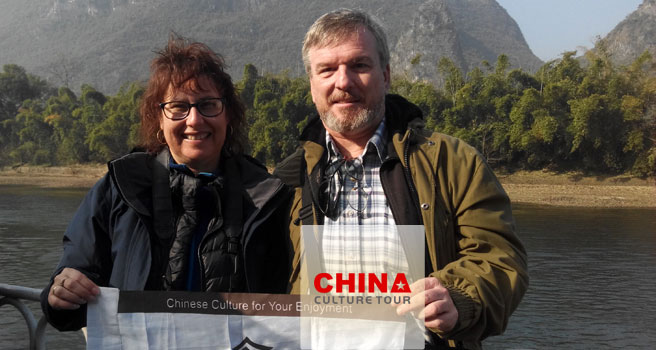 Guilin
The lunches were all really good. We did not understand until Beijing how the budget worked though and it would have been good if that had been explained earlier. I don't think we ever spent the full budget except for on days when we did something extra like the Peking Duck and the Dumpling Banquet. We particularly enjoyed the lunch on the day we went to the Rice Terraces.
For the special suggestions, the Pagoda (Jingshan Park) that you climb up to at the end of the Forbidden City should be included in the Beijing itinerary in our opinion. It is great to get an overview of Beijing and the area from a hill. We really enjoyed our time in Guilin and Yangshuo in particular and in our opinion more time spent in that area is well worth it. If I had my time again I would have had a bit less time in Beijing and more time in that area as it was more relaxing and we loved the scenery. I would probably cut down some of the time in Beijing – we weren't particularly interested in the Olympic Park area and could have left that off. Also although we enjoyed the Temple of Heaven, the Forbidden City and the Summer Palace there were a little similar in that it was architecture and history which didn't interest us quite as much as the scenery. Maybe you could leave off either the Temple of Heaven or the Summer Palace to either give more free time or less time in Beijing. We enjoyed the Summer Palace more because we were fascinated by the frozen lake and the activities on it but probably the Temple of Heaven was more interesting and photogenic. It would depend on the interests of the people as to which they would prefer.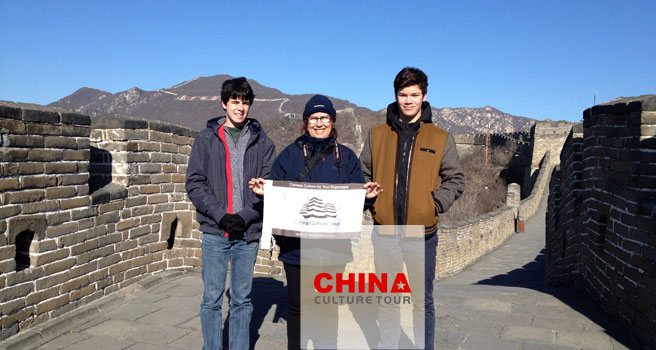 Beijing
For the WOW factor in our tours, lots of things made us think 'wow' because we didn't know what to expect or how it would look! We were particularly lucky with the weather for the whole trip which was obviously out of your control but was one of the things that made us say wow! We enjoyed seeing the frozen waterfall and lakes in Beijing because we never see that sort of thing here in Australia. I think the best thing about the tours was the flexibility of the guides to tailor it to what we liked and needed such as changing lunch venues because we wanted Peking Duck and so on.
We will recommend your company.
Regards,
Karen from Australia, customized a Luxury China Tour to Beijing Xi'an Guilin and Hong Kong
More Helpful Similar China Tour Reviews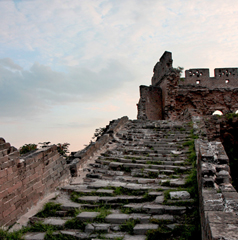 "
Nora, We would highly recommend people go to Guilin (Reed Flute Caves and Folded Brocade Hill and Daxu Ancient Town) and... " Read More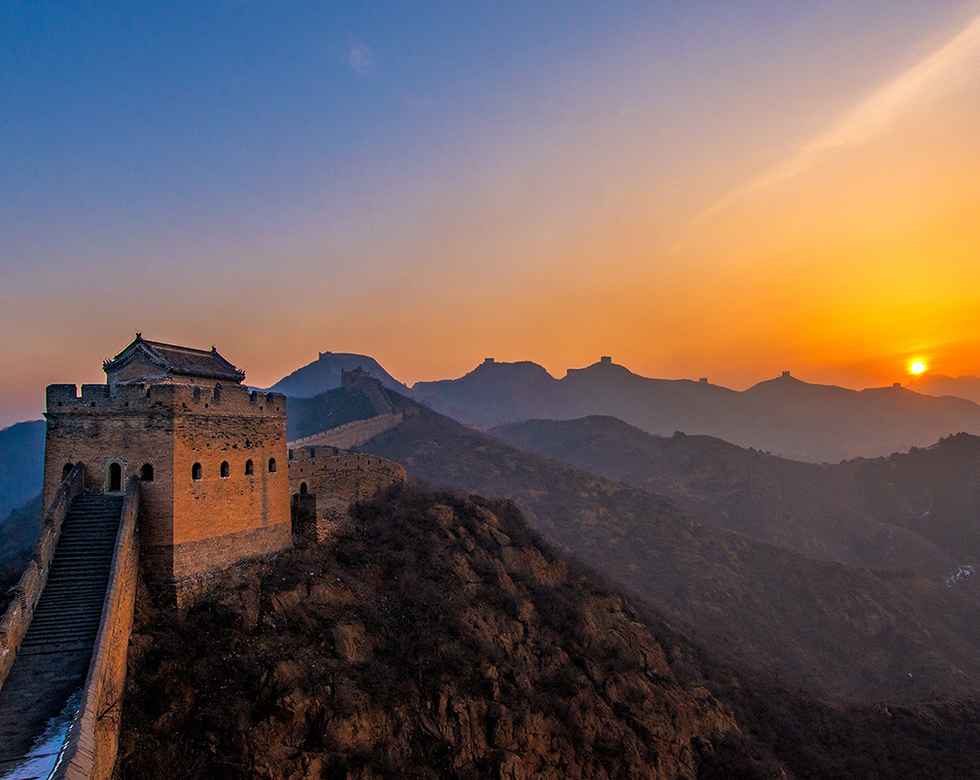 "
Hi Nora It was a pleasure to meet you in Guilin and thanks again for organizing this China trip for us. We all agree the... " Read More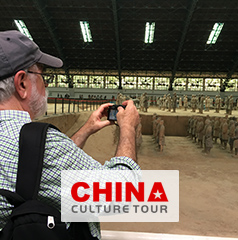 "
Dear Grace, We have been home five days now, and I think I have been through the worst of the jet lag. Huangshan I want... " Read More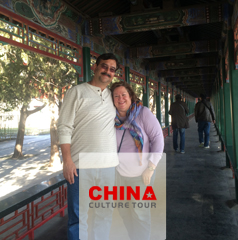 "
Grace, The Terra Cotta Warriors museum is the most memorable attraction we visited. I have studied about them for years... " Read More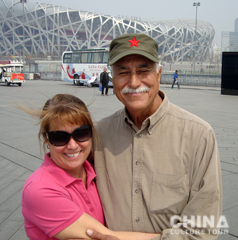 "
Hello Grace, I am sorry it has taken so long to get back with you. Our trip was wonderful and the guides and drivers were... " Read More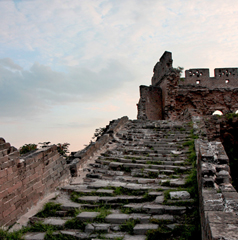 "
Hi Grace, Sorry for taking so long on this. Here are my responses below. For the attraction, the Bund in Shanghai and the... " Read More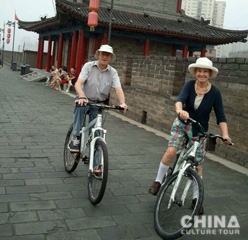 "
Hi Grace, Thank you all for a wonderful experience in your country.I have written a poem about our holiday. I am attaching... " Read More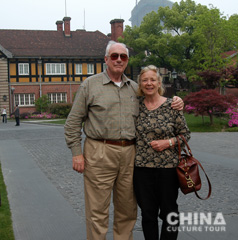 "
Hi Grace, First let me say without reservation that my wife and I enjoyed our trip very much. You got it right! Your private... " Read More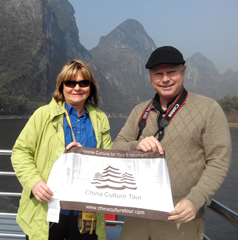 "
Hello Grace, I would be more than glad to complete an evaluation for you. In fact, I gave your name and email to a person... " Read More
ANY QUESTIONS?
This tour is tailor-made and we can tailor to meet your reqeusts. Your personal travel consultant will contact you within 24 working hours!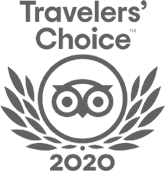 FABULOUS TOUR COMPANY
CHINA OCTOBER - NOVEMBER 2019 We researched several companies and studied reviews on Trip Adviser before contacting who did a very China Culture Tour with an initial query. Right from the outset Grace who owns the company was excellent. She emailed detailed with pictures information and a suggested…read more details
Karen from US
Ready to Create a Unique Dream Travel?