Luxury China Tours
A luxury China tour package should ideally include a comprehensive itinerary that covers the most iconic and culturally significant destinations, such as Beijing, Shanghai, Xi'an, Guilin, and Chengdu, as well as lesser-known hidden gems that offer a unique insight into the country's rich history, traditions, and natural beauty; Luxurious accommodation options that provide a comfortable and stylish base for exploring each destination, such as high-end hotels and resorts that offer top-notch amenities, exceptional service, and stunning views; private transportation that allows for maximum flexibility, comfort, and convenience, such as chauffeured cars, private jets, or luxury trains that offer an immersive travel experience; exclusive access to special events, cultural activities; and authentic culinary experiences that showcase China's diverse and vibrant culture, such as private tours of historic landmarks, art galleries, and museums, cooking classes, tea ceremonies, and local food tours; and personalized service from expert guides and concierge staff who can cater to the individual needs and preferences of each traveler, providing insider tips, recommendations, and assistance with logistics and reservations.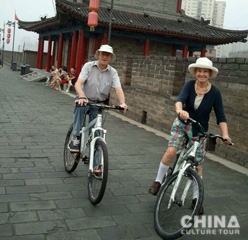 "
Hi Grace, Thank you all for a wonderful experience in your country.I have written a poem about our holiday. I am attaching it for you to read. I hope you enjoy it. I am very happy for you to put my poem on your website.Comments about the holiday: Very happy with the itinerary. It was a true representation of Chinese culture. As older people, it was also nice to have time for a rest during part of..." Read More
Luxury China Tour Packages
Experience the ultimate luxury China tour, indulging in VIP experiences like private helicopter tours over the Great Wall and exclusive access to forbidden city areas, while also savoring authentic Chinese cuisine, staying in opulent five-star hotels, and taking part in cultural activities like tai chi lessons and visits to ancient temples.
Interesting activities and adventures for a Luxury tour of China
Embark on a luxurious trip of China that offers a unique blend of hands-on cultural activities and outdoor adventures, allowing you to immerse yourself in the rich history and traditions of this fascinating country while exploring its stunning natural landscapes, from hiking the Great Wall and biking through the countryside to learning calligraphy and participating in tea ceremonies.
Our travel expert will reply you in 24 working hours!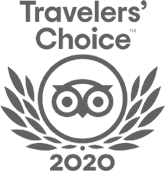 FABULOUS TOUR COMPANY
CHINA OCTOBER - NOVEMBER 2019 We researched several companies and studied reviews on Trip Adviser before contacting who did a very China Culture Tour with an initial query. Right from the outset Grace who owns the company was excellent. She emailed detailed with pictures information and a suggested…read more details
Karen from US
Ready to Create a Unique Dream Travel?