Annemarie and Peter from Australia Tailor-made a Luxury China Tour
Hi Grace,
Thank you all for a wonderful experience in your country.
I have written a poem about our holiday. I am attaching it for you to read. I hope you enjoy it. I am very happy for you to put my poem on your website.
Comments about the holiday: Very happy with the itinerary. It was a true representation of Chinese culture. As older people, it was also nice to have time for a rest during part of the afternoon. We came home feeling we had had a holiday.
The guides were excellent giving us some history & understanding of your country. Hotels were very good. No complaints Yangtze Cruise fantastic. Also the suggestions for extra activities were great. We loved the concert at Yangshuo.
Peter & I really loved the whole trip & will recommend you to all our friends.
Annemarie and Peter from Australia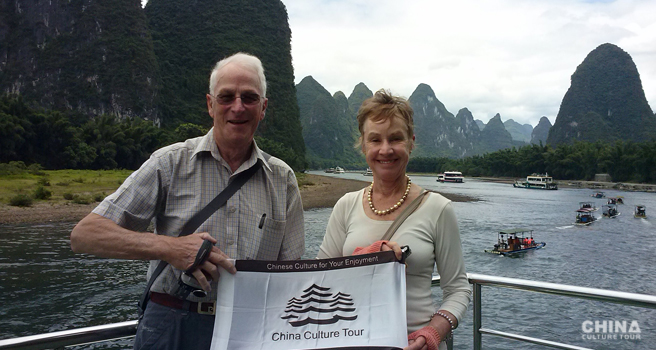 Guilin
China Poem
It was a trip we'd talked about but not got round to a plan Then Peter got in touch with Grace she would take it all in hand Jetstar to Beijing in Business Class flying all the way Drinks, films & comfort with meals whatever you say. The culture shock was the first thing which hit us like a brick, Together with the atmosphere. The air was very thick. People, cars & bicycles, squat toilets the Chinese style Toll ways, apartment blocks & traffic extending for many a mile.
Our visit to Tiananmen Square after all we'd heard & read With Mao overlooking & the people in awe of all he'd done & said. The Forbidden City & all its treasures of Emperors we learnt so much Ornaments, jade, & golden bells & thrones we couldn't touch. The acrobatic concert performing amazing feats We held our breath with the motor bikes & hung on to our seats.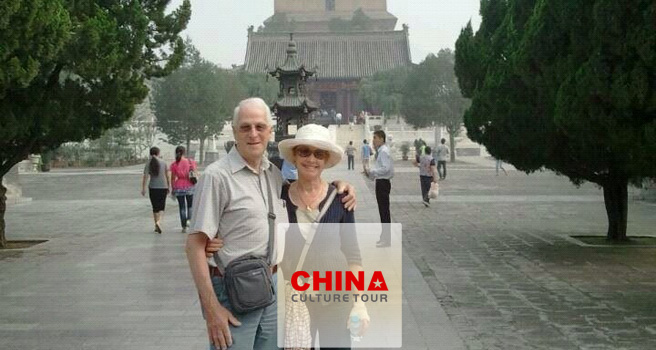 Beijing
The Great Wall an ancient wonder at last we were here to see The enormity of this man-made wonder to keep the people free Of marauding tribes in olden days it began 2000 years ago Climbing its steps, through towers to elevations incredible to show. Another treat the Bird's Nest at the Olympic Sporting Centre The Olympic Pool & spaciousness but we weren't allowed to enter. Summer Palace & boat ride then the Bell Tower to the top Chinese cuisine & rickshaw ride we almost couldn't stop. Flight to Xian City & a bike ride around the wall The Terracotta Warriors & a book to tell us all. The Big Goose Pagoda & Tang Dynasty Dancing Show Muslim Mosque & history museum to put us in the know.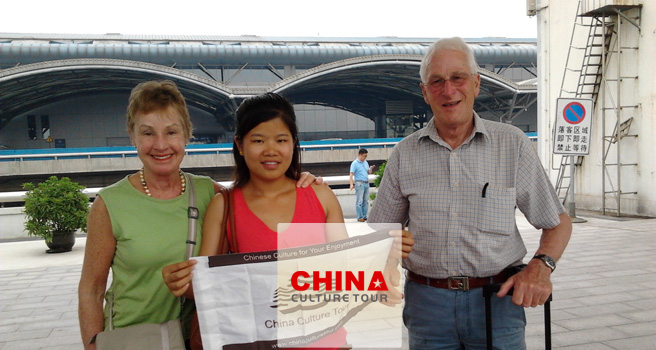 Beijing
Flight to Guilin where there was very little pollution Out hotel with a Louis XIV Chinese French connection. We climbed the Brocade Mountain & through the Reed Flute Cave A night trip on the lake & cormorant fish to save Night lights, music & dancing we saw along the way Our time in Guilin wonderful we filled another day.
The Li River cruise with fruit vendors, bamboo rafts, & more Cormorants, fishermen, buffalo, & majestic peaks we saw. The Impressions Water Concert was a particular highlight A light & sound spectacular an incredible & amazing sight. The vegetable & meat market at times a little confronting But the cooking class so much fun our appetites were mounting.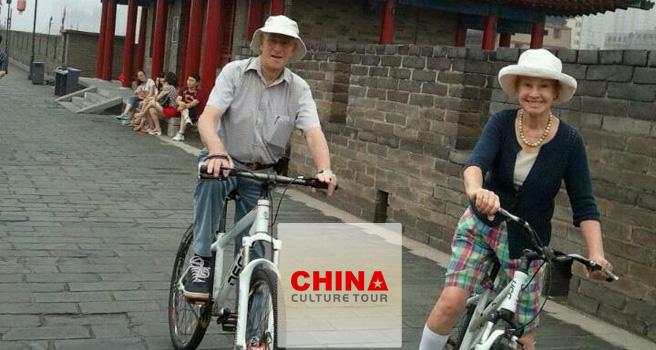 Xi'an
Chongqing on the Yangtze the city so immense With apartment blocks disappearing far into the distance. Our boat cruise on the Victoria Jenna, lectures & Captain's reception Chinese Medicine & acupuncture & Temple walk to mention. The Three Gorges journey & raft ride down the Shennong An experience with oarsmen, the land where they belong. Limestone cliffs & bridges & many a relocated city Over a million people moved to new homes it seemed a pity.
The Three Gorges Project of incredible proportion We entered our loch at night with exceptional caution. The 2.5 kilometre wall so long & immensely high One hundred & eighty-five meters, we could only look and sigh At this enormous project an engineering feat The biggest loch dam system the world, in fifteen years complete.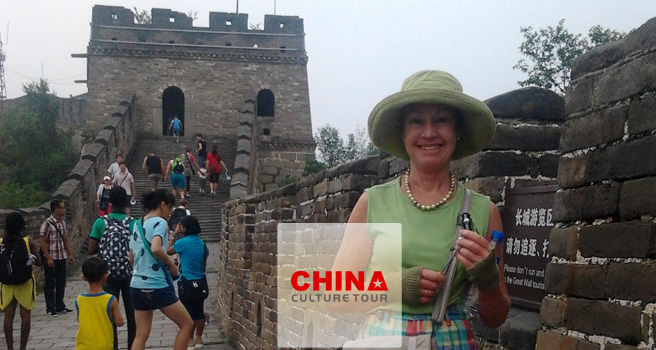 Beijing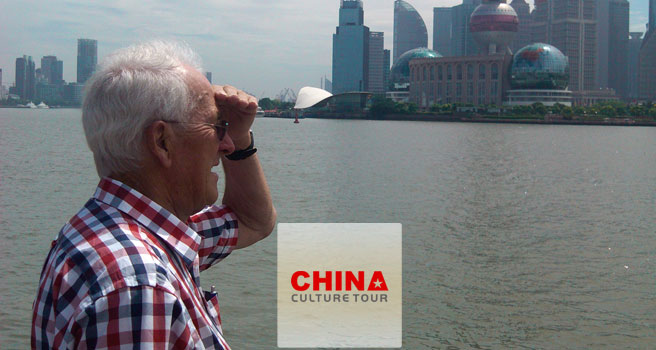 Shanghai
Shanghai at the Radisson an exclusive hotel We visited the Financial Centre 99 levels to tell About the stunning view from the city's tallest building And looking through the glass floor. It almost left you reeling. China Town & the silk factory & the strength of this beautiful thread We couldn't buy the silk worm but original duvets instead. Our holiday is over with a fast ride on the train To the airport after amazing sights. Home sweet home again.
Annemarie Manders from US, customized a Luxury China Tour to Beijing Xi'an Yangtze Cruise Guilin and Shanghai
More Helpful Similar China Tour Reviews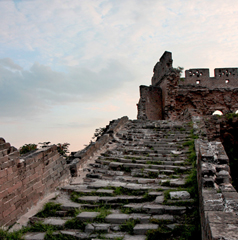 "
Nora, We would highly recommend people go to Guilin (Reed Flute Caves and Folded Brocade Hill and Daxu Ancient Town) and... " Read More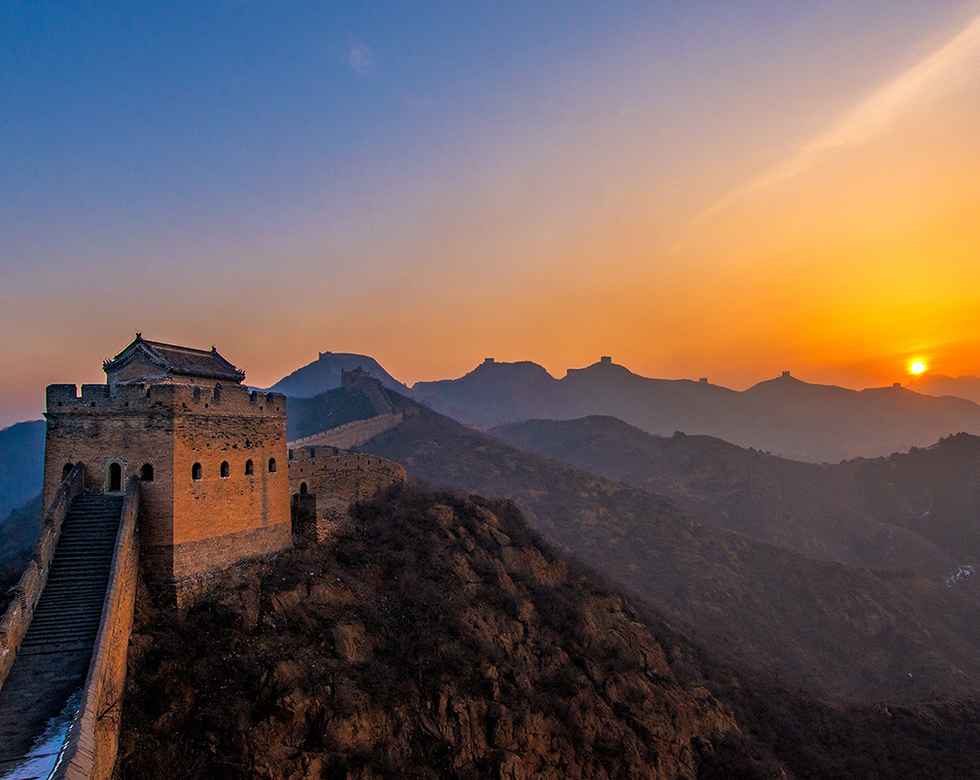 "
Hi Nora It was a pleasure to meet you in Guilin and thanks again for organizing this China trip for us. We all agree the... " Read More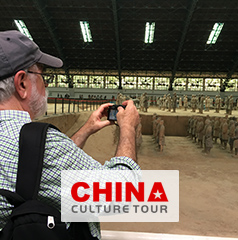 "
Dear Grace, We have been home five days now, and I think I have been through the worst of the jet lag. Huangshan I want... " Read More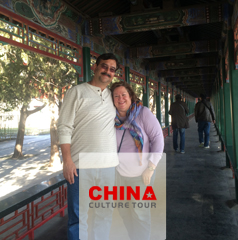 "
Grace, The Terra Cotta Warriors museum is the most memorable attraction we visited. I have studied about them for years... " Read More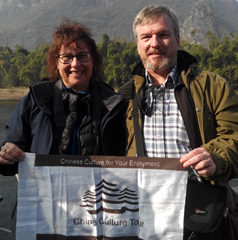 "
Hi Grace, We are good thanks and thoroughly enjoyed our holiday in China. It was better than I expected although I didn't... " Read More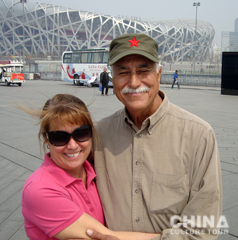 "
Hello Grace, I am sorry it has taken so long to get back with you. Our trip was wonderful and the guides and drivers were... " Read More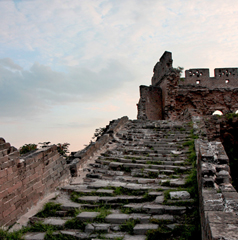 "
Hi Grace, Sorry for taking so long on this. Here are my responses below. For the attraction, the Bund in Shanghai and the... " Read More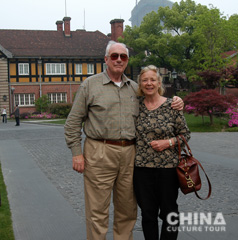 "
Hi Grace, First let me say without reservation that my wife and I enjoyed our trip very much. You got it right! Your private... " Read More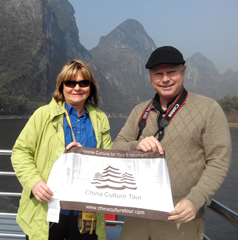 "
Hello Grace, I would be more than glad to complete an evaluation for you. In fact, I gave your name and email to a person... " Read More
ANY QUESTIONS?
This tour is tailor-made and we can tailor to meet your reqeusts. Your personal travel consultant will contact you within 24 working hours!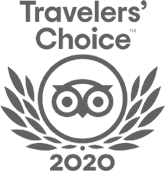 FABULOUS TOUR COMPANY
CHINA OCTOBER - NOVEMBER 2019 We researched several companies and studied reviews on Trip Adviser before contacting who did a very China Culture Tour with an initial query. Right from the outset Grace who owns the company was excellent. She emailed detailed with pictures information and a suggested…read more details
Karen from US
Ready to Create a Unique Dream Travel?