Pati and Monica from USA customized a 16 Days Luxury China Tour
Nora,
We would highly recommend people go to Guilin (Reed Flute Caves and Folded Brocade Hill and Daxu Ancient Town) and take The Li River Trip on their first trip to China. Definitely a WOW and should not be missed! Also would highly recommend spending the night and seeing the 'Impression Sanjie Liu' show in Yangshuo. The shore excursion on the cruise ship to Shennong Stream.
We were on the fence about going to Chengdu. Especially when we found out the Leshan Buddha was closed for renovation. But the alternate activities (Qingcheng Mountain and the irrigation project) were fabulous and the Panda Research Center is really world class. Beautiful grounds and such a treat to see all of the pandas, especially the babies which we understand is the only place in the world where the public can view them.
All of the "guided" meals. Without exception, the food was fresh, delicious, and representative of the region. Eva, Alex, and Linda were all special in their own ways. If I had to pick, it would be a toss-up between Eva and Linda. They both went out of their way to ensure we were taken care of every step of the way. Examples:
Eva – When we were checking in to the Beijing train station for travel to Xian, the attendant noticed the discrepancy in Monica's passport number. Eva managed this problem and stayed with us all the way to our train seats. She communicated with the train attendant to make sure it wasn't going to be a problem.
Linda – Worked hard to help me find and purchase some blue and white porcelain from Jingdezhen. Recommended and purchased tickets for the Yangshuo show. Took us right to our seats and picked us up just as the show ended.
Trevor was the best driver (Xi'an) – He took care of us when Derek didn't (more later).
Both Eva and Linda were FANTASTIC at making sure we had plenty of really great photos throughout. They went above and beyond in every aspect of our tour.
The hotels were all terrific. I enjoyed each one for different reasons.
Regent Beijing – Lovely hotel and room. But what really stood out was the customer service. Everyone was so friendly, always ready with a smile. On our second day, we tried to use the ATM at the China Bank down the street. It wouldn't work. We thought it was because we were doing something wrong and sought advice from the concierge. They said it was probably out of money (although nothing on the machine said as much) and sent a concierge down the street with us to help. He had us try the other machine and it worked just fine. Two other women were having the same problem as we had had with the first machine. The concierge stayed with them to make sure they were taken care of even after Monica and I left. Above and Beyond!
Wyndham Grand Xian South – Lovely hotel and room. Friendly people. Very "global" with employees from all over the world.
Ritz Carlton Chengdu – Lovely hotel and room. Best part: the "smart toilet." Awesome!
Yangtze Cruise aboard the Yangtze Explorer – This is billed as the most luxurious ship on the Yangtze. I don't have anything to compare it to but it is definitely due for renovation. Old and worn. On many floors the carpet buckled so much I'd be surprised if there weren't some accidents. The food was good, not great. The house wine very mediocre and very little else to choose from. The activities and entertainment were not good. From their website, I expected to see some shows in the theater. There were only evening movies or short informational talks. The afternoon activities, such as Chinese Tea Ceremony were particularly disappointing. The morning "Tai Chi with the doctor" consisted of 20 minutes of following his movements with no explanation or history.
Aroma Tea House in Guilin – what a delightful boutique hotel! The people are so friendly and helpful. On the first night, I inquired about the museum. Ida said the owner had the key and it was hard to get in but she would try. We were in luck because the owner was on the premises and she was able to get the key and gave us a great tour. Love the décor of this hotel.
Banyan Tree Yangshuo – Lovely hotel with views and fabulous Sunday Brunch. Floors and tile work in the bathroom need some work (dirty grout and missing tiles). Would recommend finding a different hotel more centrally located.
The breakfast buffets at all of the 5 star-hotels were wonderful with a huge variety to choose from. Breakfast at the Aroma Tea house was adequate (beautiful room and view!).
Lunches out with the guides were absolutely wonderful. I can't think of any that were less than fresh, varied, and delicious.
Our guides always ensured we had a fork if we wanted one.
Don't miss anything we saw on our itinerary!
Consider the 5-star hotel alternative. Very affordable and so nice to come back from a busy day to a soothing oasis of luxury. We had never traveled like this before. What a treat!
Travel in Oct/Nov. The weather was perfect. Travel with one carryon suitcase. You won't be sorry. Go for comfort, not fashion. No one will ever see you again.
We were a little concerned about the food, especially meat/fowl. Don't be. Everything is fresh, seasonal, delicious. All of the meat, seafood, and chicken was lean and amazing (and one of us is very picky about non-vegetables!)
We ate at McDonalds once-the first night when we were too pooped to try and figure anything else out. Our suggestion, stick to the fries. Don't confuse McDonalds with McFounds in Guilin. Yummy fruit pizza, fried dumplings, and everything else!
There's always drinking water available. Rarely had to purchase as guides and hotels always had plenty available.
Skip the Xi'an Tang Dynasty Show in Xi'an (or at least the NASTY dinner – show was ok).
Watch for "retired ladies who dance after dinner" and all other forms of exercise and dance in the public areas.
We had a hard time finding a decent glass of wine and it was extremely expensive. Soooo…if you're a wine drinker, drink the beer J.
Take the high speed train (business class) whenever possible, just because it's less hassle than the airport. However, we were very impressed with the Chinese airlines – more professional than US airlines, clean, efficient, plenty of leg room.
Most public toilets are clean (much cleaner than in the US or Europe). Always look for the western-toilet picture on the stall doors (or, alternately, just look at the attendant - usually one is working in the public toilets). We found they would often start laughing and guide us to the western/elderly toilet J Make sure you have paper with you always!
The Chinese revere the elderly and will accommodate/help whenever they can.
A smile/laugh goes a REALLY long way. The Chinese are always looking to speak English with you. They are soooo anxious to help. Very kind and polite.
Get Google translate. It works GREAT! When you're not with your guide to translate for you, most of the servers are tech savvy and often would whip out their phones and use it to communicate.
Leave your need to use facebook or the internet at home. Easy to communicate via text, email, and telephone calls (at least with T-Mobile).
Enjoy the experience. Leave your pre-conceived notions at home.
We read so much about what westerners consider ill-mannered (e.g. spitting, crowding) and about pollution and smoke. We had one bad pollution day in Beijing on a 15 day trip - that was it. We had no need for masks, although Nora assured us we would be provided one if needed. Again, in our experience, the people were nothing but polite, kind, friendly and eager to assist us. All public areas we encountered were so clean (sites, streets, train stations, airports, public markets, etc.)
Loved the trains. Tell American clients that Business Class is the best (better than First Class; Americans assume that First is best.) I did some research to find that Business class was better. We took Business Class twice and First Class once. There's little to no service in either one, but much more room in Business. The toilet in First Class from Chongqing to Guilin was disgusting and unusable. Difficult on a 5 ½ hr journey.
I found you on Trip Advisor. I was looking for information on higher-end China tours (like Wilderness Travel or National Geographic). One person recommended a China-based tour company such as CCT or China Highlights. We contacted both and heard back immediately. We decided on CCT because of the excellent and immediate responses from Nora.
I would be happy to! – Pati 602-625-xxx or patiaxxx@cox.net; So would I ! – Monica 480-664-xxxx or mmartxxxxxx@cox.net
Pati and Monic from US, customized a Luxury China Tour to Beijing Xian Chengdu Yangtze Cruise Guilin and Shanghai
More Helpful Similar China Tour Reviews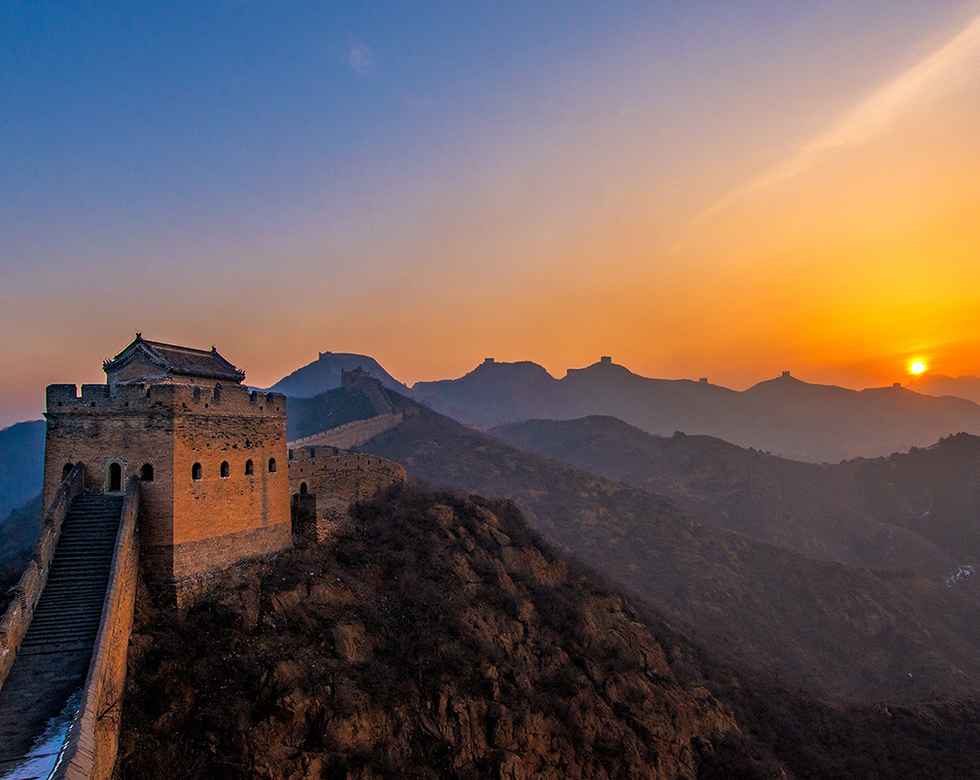 "
Hi Nora It was a pleasure to meet you in Guilin and thanks again for organizing this China trip for us. We all agree the... " Read More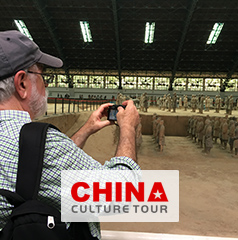 "
Dear Grace, We have been home five days now, and I think I have been through the worst of the jet lag. Huangshan I want... " Read More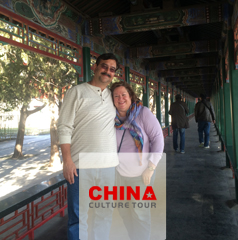 "
Grace, The Terra Cotta Warriors museum is the most memorable attraction we visited. I have studied about them for years... " Read More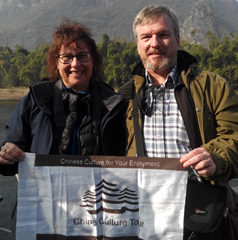 "
Hi Grace, We are good thanks and thoroughly enjoyed our holiday in China. It was better than I expected although I didn't... " Read More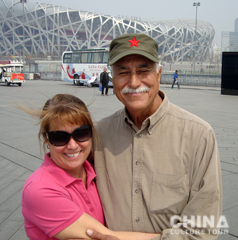 "
Hello Grace, I am sorry it has taken so long to get back with you. Our trip was wonderful and the guides and drivers were... " Read More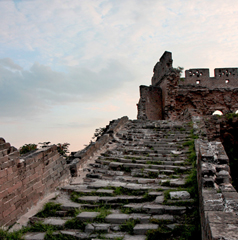 "
Hi Grace, Sorry for taking so long on this. Here are my responses below. For the attraction, the Bund in Shanghai and the... " Read More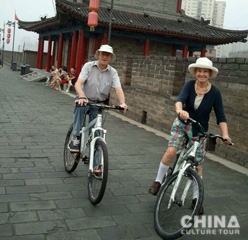 "
Hi Grace, Thank you all for a wonderful experience in your country.I have written a poem about our holiday. I am attaching... " Read More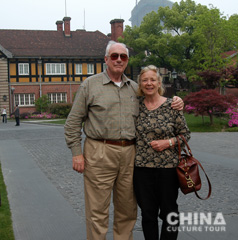 "
Hi Grace, First let me say without reservation that my wife and I enjoyed our trip very much. You got it right! Your private... " Read More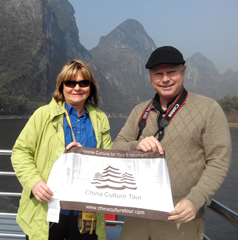 "
Hello Grace, I would be more than glad to complete an evaluation for you. In fact, I gave your name and email to a person... " Read More
ANY QUESTIONS?
This tour is tailor-made and we can tailor to meet your reqeusts. Your personal travel consultant will contact you within 24 working hours!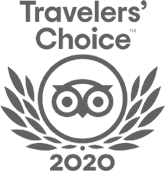 FABULOUS TOUR COMPANY
CHINA OCTOBER - NOVEMBER 2019 We researched several companies and studied reviews on Trip Adviser before contacting who did a very China Culture Tour with an initial query. Right from the outset Grace who owns the company was excellent. She emailed detailed with pictures information and a suggested…read more details
Karen from US
Ready to Create a Unique Dream Travel?