Michiel Schuit from US Customized a 16 Days Luxury China Tour
Hi Nora
It was a pleasure to meet you in Guilin and thanks again for organizing this China trip for us.
We all agree the "wow" factor was the Guilin part of the vacation. Personally I liked the bamboo raft on the dragon river while we were caught in a torrential rain storm; the rest of the family preferred the luxury boat on the Li rive while basking in the sun. We all agreed that Beijing with all its palaces & temples was the least interesting; maybe a visit into Chairman Mao's Tomb could have spiced things up a bit? The jingshaling section of the Great Wall and the exquisite Peking Duck made Beijing a worthy experience. Last but not least the Dragon Well tea plantation and tea ceremony lead by the mayors daughter was a big hit with everyone.
All guides were all terrific. My daughters best liked Sarah (Xi'an): I guess in part because Sarah shared their taste of clothing and because Sarah had funny comments. I personally liked Fei (Shanghai) because of her broad range of knowledge, open conversation and flexibility. We all agreed that Linda (Guilin) was the overall favorite as she went out of her way to please us. Linda also made sure that my wife was comfortable at all times: for example together with us Linda personally checked out the hotel rooms to made sure we were pleased with the room: We have never experienced this kind of care and attention. Best driver was the ex-army captain in Guilin. Best van was in Hong Kong.
The itinerary was great and it was sufficiently flexible to change a few things around to fit our needs. I don't think we could have seen much more and I don't thing we missed what we could or should have seen. ps - the Jewish museum in Shanghai is a good refugee story - for all religions; in the USA we are all in some form descendants of emigrants so you may suggest this to your clients regardless of their religion.
With only one bullet train experience my wife and I agreed that flying is preferred. when we were much younger we traveled by hitchhiking in the back of the truck with live animals etc; Now that we have limited time (and a little more money) we prefer the luxury of flying. The down time at the airport was welcome to catch up on relaxing.
The Banyan Tree Hotel was spectacular - even in bad weather. We also liked the Fairmont Peace which is on par with the Mandarin Oriental. Least favorite was Shangri-la.
You guide's Lunch selections were great: best was in Beijing; The hotels made great recommendations for dinner.
I'll be happy to occasionally speak to someone with a similar requirement as referred by you; we do not want our names and contact info listed on trip advisor: you can email me their contact info and leave it up to me to contact them.
As you know we found your company on-line. We selected your company from a wide range of options as you called us back (and were not too pushy).
FYI - I may have another client for you: Have you ever organized a trip with an adjusted itinerary for disabled older folks - those who have problems climbing stairs etc. ? if so please email me a sample itinerary (same hotels) so I can forward. cell 646 373 ****, ****@msn.com
Thanks again to you and your guides & drivers.
Michiel Schuit from US, customized a Luxury China Tour to Shanghai Hangzhou Xian Guilin and Hong Kong
More Helpful Similar China Tour Reviews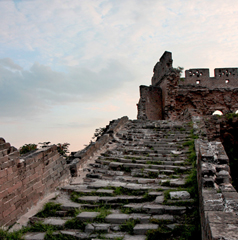 "
Nora, We would highly recommend people go to Guilin (Reed Flute Caves and Folded Brocade Hill and Daxu Ancient Town) and... " Read More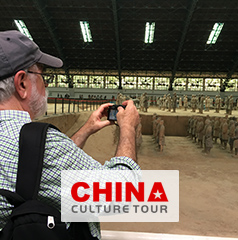 "
Dear Grace, We have been home five days now, and I think I have been through the worst of the jet lag. Huangshan I want... " Read More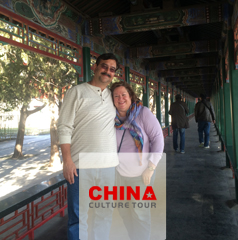 "
Grace, The Terra Cotta Warriors museum is the most memorable attraction we visited. I have studied about them for years... " Read More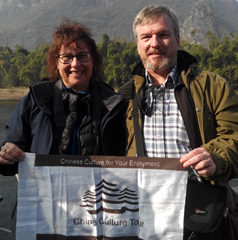 "
Hi Grace, We are good thanks and thoroughly enjoyed our holiday in China. It was better than I expected although I didn't... " Read More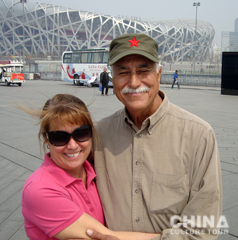 "
Hello Grace, I am sorry it has taken so long to get back with you. Our trip was wonderful and the guides and drivers were... " Read More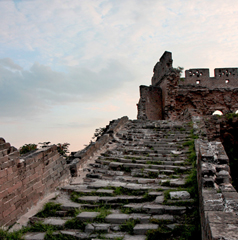 "
Hi Grace, Sorry for taking so long on this. Here are my responses below. For the attraction, the Bund in Shanghai and the... " Read More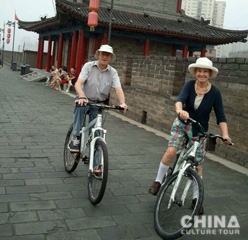 "
Hi Grace, Thank you all for a wonderful experience in your country.I have written a poem about our holiday. I am attaching... " Read More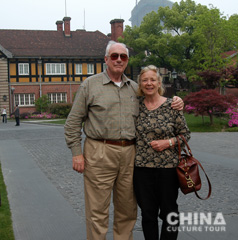 "
Hi Grace, First let me say without reservation that my wife and I enjoyed our trip very much. You got it right! Your private... " Read More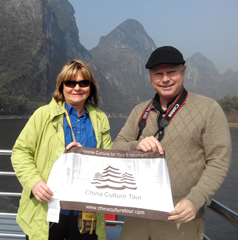 "
Hello Grace, I would be more than glad to complete an evaluation for you. In fact, I gave your name and email to a person... " Read More
ANY QUESTIONS?
This tour is tailor-made and we can tailor to meet your reqeusts. Your personal travel consultant will contact you within 24 working hours!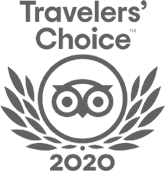 FABULOUS TOUR COMPANY
CHINA OCTOBER - NOVEMBER 2019 We researched several companies and studied reviews on Trip Adviser before contacting who did a very China Culture Tour with an initial query. Right from the outset Grace who owns the company was excellent. She emailed detailed with pictures information and a suggested…read more details
Karen from US
Ready to Create a Unique Dream Travel?