Sarah and Wynn from UK Customized a 14 days Best China Tour
Hello Nora
At last we are sending you some feedback. I am so sorry for such a long delay - you must have thought that we wouldn't do it. On the contrary, we were so impressed with your service that we have been telling everybody that they must use your company if they go to China - and we are happy to give feedback. After doing this one, we will get on with writing reviews for the websites.
There were so many things which made us think 'WOW' all the way through the tour that it is difficult to narrow this down. The sheer scale of Tiananmen Square and the Forbidden City was so impressive in Beijing, as was the Summer Palace (all under the excellent guiding of Olivia) The Great Wall at Juyongguan too was wonderful to see (though we didn't climb up all the steep steps!) In Xi'an the visit to the Terracotta Warriors was very memorable and impressive (helped greatly by our guide Sarah, who made the visit so interesting). We enjoyed cycling on the Ancient City Wall, which gave us a good impression of different aspects of the city. In Guilin we enjoyed the Reed Flute Cave visit, also our visit to the Daxu ancient town, and the time we spent talking with an elderly gentleman in his house (well chosen by Linda) and looking at all his artefacts and possessions. The Longji Rice Fields were amazing - a spectacular place to visit - followed by a great lunch in a local house. The deluxe boat cruise from Guilin to Yangshuo was another 'WOW' event - stunning scenery. In Shanghai the Bund was so impressive - much more than I had expected - and we went back several times at night. We changed our 'tower' visit from the planned one so that we paid a little extra and went up the highest building, not the third highest. This was amazing - just so impressive to be so far above everything, and to experience the fastest lift in the world. I would recommend everyone to include this visit in their program. Tongli Ancient Water Town was another fascinating trip.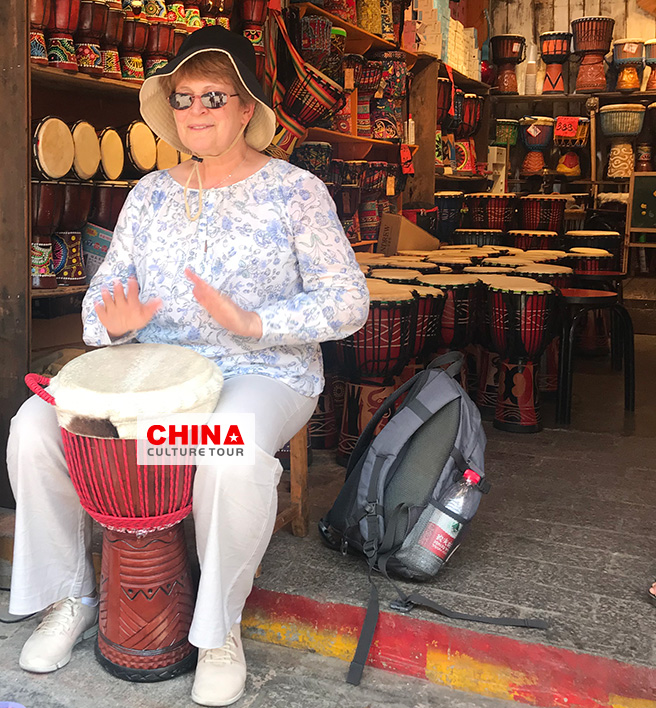 Guilin
Beyond all of these things there were plenty of small-scale things which we loved - the family visit (dumpling making), the Muslim Street with its astonishing (to us) street food, the Hutong Rickshaw Tour, the Temple of Heaven, the Big Wild Goose Pagoda - and so on. The whole tour was a brilliant mixture of great things and we absolutely loved it!
The four guides we had were all really excellent - for us they were the vital element in making the whole tour so wonderful. They each had their own personality, but shared many features, including intelligence, knowledge, energy, insight, charm, sensitivity, kindness, reliability a real desire to please, the ability to make changes and adaptations to deal with local circumstances and our preferences - they were, in short absolutely superb!! We really liked all of them. Olivia set a very high standard in every way as our first guide and we wondered if the others could possibly be as good. Sarah in Xi'an was a bouncy, lively personality and great fun - she made the visit to the Terracotta Warriors so interesting. After Sarah, Linda in Guilin seemed quiet the first time we met her her, but she was a superb guide who we felt we got to know very well and were very sorry to say 'goodbye' to. Fay in Shanghai was delightful in every way and we very much enjoyed her company. If feels wrong to single someone out, but if you insist (!) we thought that Linda was the most outstanding amongst an outstanding group of 4. The other guides who just helped with transfers were all efficient and friendly, but obviously we did not get to know them.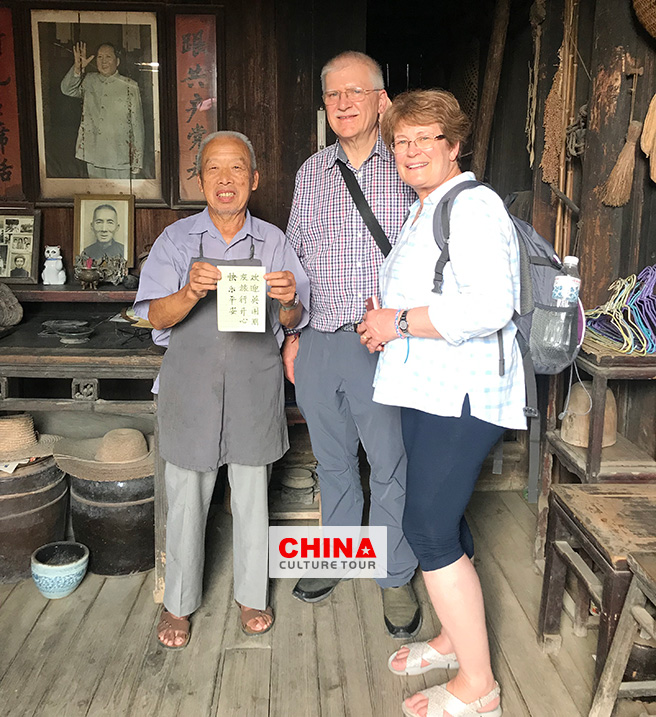 Guilin
The meals were generally very good and we enjoyed the restaurants. Our guides took into account our dietary needs (No meat for Sarah, lower carbohydrate food for me - no rice, dumplings or noodles!) They helped us with selections, made some changes (the Mc Found restaurant would have been no good for me!) and ensured that we were well looked after. We liked our guides so much that we kept wishing that they would eat with us - but I guess they might need a break from their duties for a while as well. We enjoyed the vegetarian restaurant in Beijing and the restaurant Fay took us to in Tongli.
We were very pleased to have changed (slightly upgraded) our hotel in Beijing as the Park Plaza turned out to be the best hotel of the trip - excellent location, with good restaurants nearby, first class facilities and rooms, an excellent bar and lounge, a restaurant with very good food, and above all, universally friendly and helpful staff.
The Atour hotel in Xi'an was also well placed, but we found the staff less friendly and the room less comfortable - it was a little bit 'scruffy' in places, needing redecoration, and the house keeping (cleaning, bed-making) was not so good. Also there is no bar or comfortable lounge to relax in. We found a friendly Whisky Bar very near the hotel where we spent an enjoyable time relaxing one evening. I would describe the hotel as 'adequate'. This may sound quite critical, but it is honest feedback for you and did not cause us a problem when we were there - we weren't complaining. Maybe it didn't help that we had so much enjoyed the Park Plaza!
The Aroma Tea House Hotel in Guilin was also very well located, especially for walking by the water and into the town in the evening. The breakfast choices were a bit limited and we were disappointed to find that the restaurant served very limited food indeed - just a 'set meal'. The hotel's website had given the impression that they did so much more. But the staff was friendly and the room fine.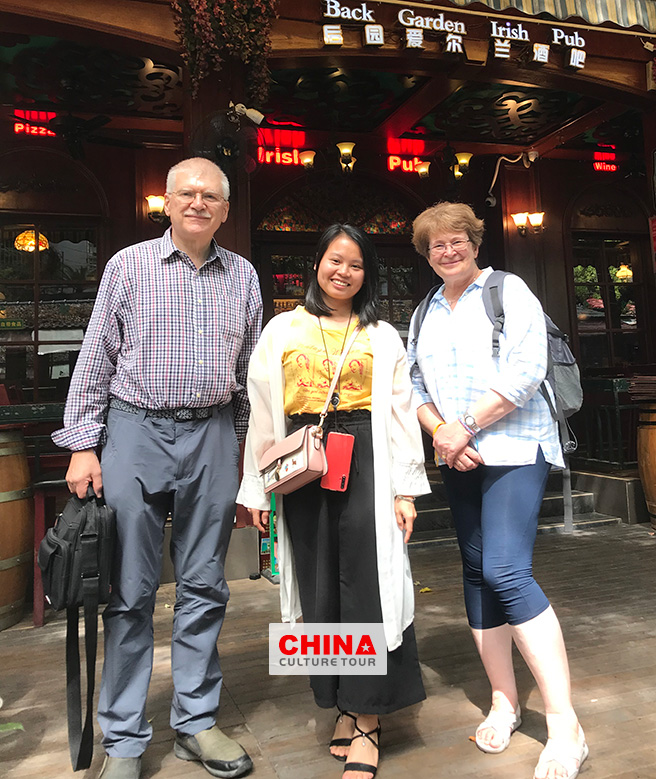 Guilin
The Yangshuo Mountain Retreat Hotel is so different, a little bit quirky, but very good. Our room had a great view of the river and we enjoyed watching the boatmen ferry passengers down the water. The room facilities were very good, and there was a good bar and restaurant. It was nice to do the cycling activity from there as well. Staffs were very friendly and helpful, including carrying our bags, and being flexible when we had arranged a meal after visiting a show and were delayed on the return journey because the road had been closed for repairs and we had to take a lengthy diversion.
In Shanghai the SSAW Boutique Hotel was very good - nice rooms and good facilities. Again very well located, and some decent restaurants and bars very near. Easy to walk to the Bund in the evening. We found the food offerings disappointing, but prices for drinks including wine, were very reasonable. Unfortunately my wife was violently sick just after having a drink in their restaurant, which was a cause for concern, but we would not wish to judge the hotel by this one-off unfortunate incident. We did report it to the hotel staff. Overall though a good hotel with some nice touches - like free bottles of water in the lobby.
For our return to Beijing for our departure we suggested going to a hotel near the airport to avoid problems travelling from the center at the start of the National Holiday. The hotel we stayed in (sorry, have forgotten the name!) was really excellent - very luxurious and with a very good and varied selection of food in the multi-kitchen restaurant. Also a free shuttle to the Terminal in the morning.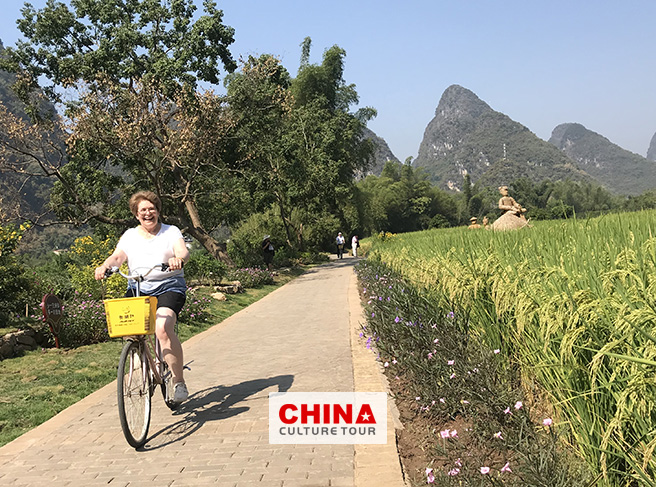 Yangshuo
We enjoyed the cycling opportunities very much (Xi'an and Guilin) and would recommend them. We also went to two shows on the recommendation of the guides (Gymnastics and other acts in Beijing, and the huge lake spectacular in Yangshuo) and both were brilliant - well worth the extra cost, especially as the usual excellent chauffeur service was included. Based on our experience I would recommend travelers to act on the guides' advice and suggestions.
The fast train travel was very comfortable and convenient. We felt that going second class was more than adequate and we are glad that we didn't pay extra for first class. All the stations were very busy, crowded and with high levels of security checks, but each guide took us right through to the final barrier which reassured us (the same is true for all the airport departures). When we left Beijing Olivia even came onto the train with us to help us find our seats and space for our luggage. I'd recommend the train travel to anyone, but it's worth trying to get to the front of the queue - and then rapidly find your seats and locate the (limited) space for larger cases (which most visitors will have). Most Chinese passengers seem to travel with cases suitable for the racks above the seats, but international visitors will probably need to use the spaces between carriages. In the end, even though we were travelling at a very busy time we had no difficulties.
There are uniformed staffs on the trains who will help. I can't recommend the food on the train or the toilets - but to be able to travel so far in such a short time in a decent seat is a great thing.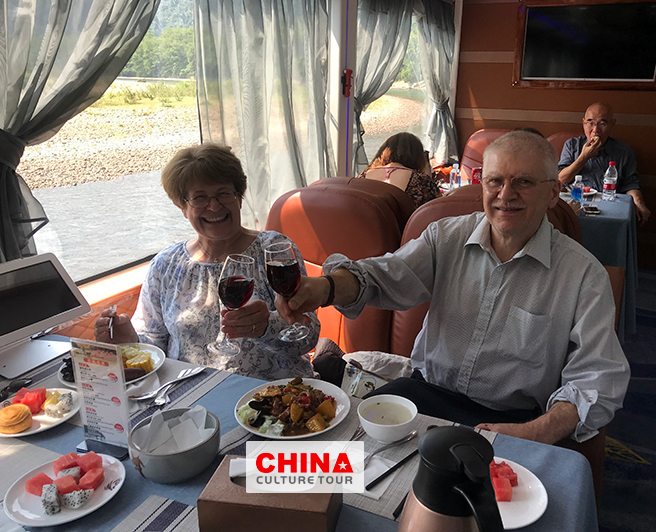 Yangshuo
We looked at many travel companies who organize visits to China, and became depressed about the types of tour we were reading about - very large numbers being herded around, in a group, communal meals with little opportunity to make personal choices, forced shopping visits etc. and we decided we would rather pay more and have a private tour tailored to our choices. We read so many negative reviews about transport, guides, other group members, poor quality food and so on. We then started looking for private tours and came across your company, with so many very positive reviews. It is hard to hide things on the internet, but I searched widely and could find no criticism or negative reviews for China Culture tour. What you offered seemed like just what we wanted, so I got in touch and from the moment you replied we were impressed with your friendly efficiency, great communication, flexibility, and responsiveness. Your choice of programme was really excellent - and you delivered everything that you had promised. We felt extremely safe and secure, knowing that the guides would always be there to meet us on arrival anywhere, and would help us as far as they possibly could on departures. I have already described how delightful all four guides were.
The drivers were all polite, efficient and helpful - we never had to wait or walk too far to the vehicles. We felt safe and comfortable (even though some of the vehicles were a bit more elderly than others - and some driving methods in China are rather different from what we are used to!). The attention to detail and responsiveness to requests was first class throughout our holiday. We are now big fans of your company - you made our trip to China a superbly memorable and happy one which we will never forget.
Yes, I would be very happy to agree to speak with any potential customers either by phone or using email.
Sarah Wynn from US, customized a Best China Tour to Beijing Xian Guilin and Shanghai
More Helpful Similar China Tour Reviews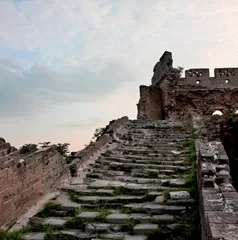 "
Hi Nora, The Panda Bears in Chengdu and the Terra Cota Warriors. Also, the Great Wall. We went with our daughter (not... " Read More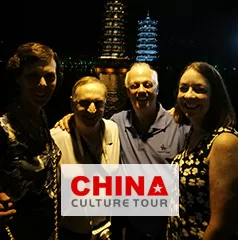 "
Grace, I just left a lengthy review on TripAdvisor. Too bad it is hidden under Guilin. I wish people who searched... " Read More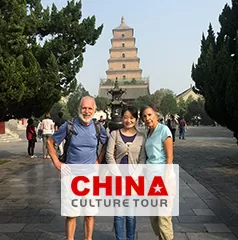 "
Hi Grace, Most of the attractions were memorable - Great Wall, Terra-Cotta Army Museum, and the Yangtze River Cruise. ... " Read More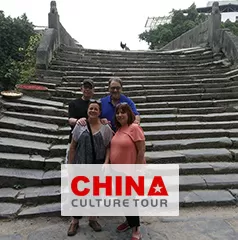 "
Hi Grace, See our answers below. Hope it helps.Have to put the Great Wall as the most memorable. I think because we... " Read More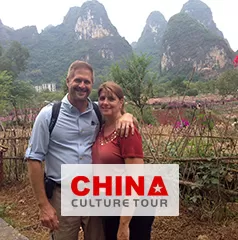 "
Grace, Thank you again for coordinating such a great China tour for us! If I had to pick one top spot, I would say most... " Read More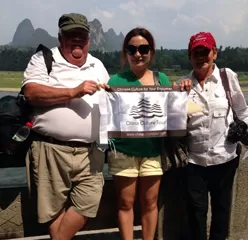 "
Dear Grace, I apologize for my tardiness in answering your request re our China trip. I was going to try to go through each... " Read More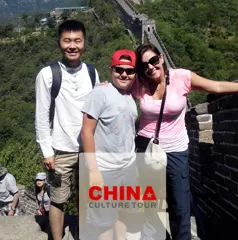 "
Hi Grace, I hope you are well. I have been travelling for business, sorry for delayed response. Please see the responses... " Read More
ANY QUESTIONS?
This tour is tailor-made and we can tailor to meet your reqeusts. Your personal travel consultant will contact you within 24 working hours!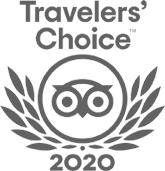 FABULOUS TOUR COMPANY
CHINA OCTOBER - NOVEMBER 2019 We researched several companies and studied reviews on Trip Adviser before contacting who did a very China Culture Tour with an initial query. Right from the outset Grace who owns the company was excellent. She emailed detailed with pictures information and a suggested…read more details
Karen from US
Ready to Create a Unique Dream Travel?