Bernice from USA Customized a 15 Days Best China Tour
Hi Grace,
See our answers below. Hope it helps.
Have to put the Great Wall as the most memorable. I think because we started learning about it as youngsters and it was so amazing to think we were standing on it nothing compared to that. It is so impressive. Also we loved the ride up and the toboggan down. Our favorite place was Beijing. The throngs of people never failed to shock us. Also you might want to include entrance into the stadium in the Olympic Park. We loved it. A suggestion of what to eliminate was the Elephant Park in Guilin. It was a waste of time. The boat ride at night there was unexpectedly good.
Summer in Xi'an was the most outstanding with Annie a very close second. Both quickly acclimated to what we liked, the pace we enjoyed, and they were both extremely flexible. Nothing we wanted was impossible. They also both shared stories of their lives and families. They both seemed to be protective of us.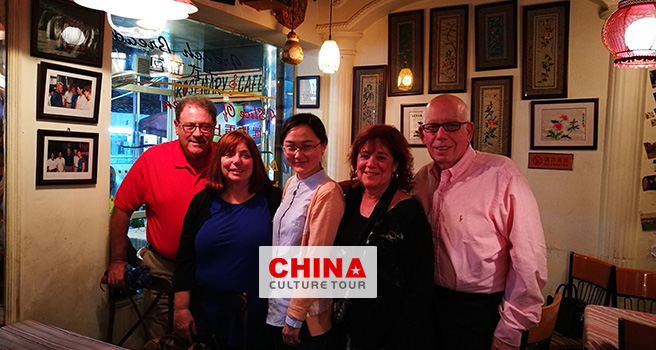 Guilin
The best hotel you booked for us was in Yangshuo. We were really pleased with everything about it. The other hotels you booked were adequate. Of the ones we booked the Marriot in Shanghai was the best.
The meals were diverse enough for us to feel we tried everything. All the guides were concerned that we were ordering enough and had enough variety. Our favorite restaurant was in Guilin. It was upstairs and outdoors. Could not tell you its name. Also because of the rain in Shanghai Jen had to improvise and took us to a very small local place where the food was surprisingly good.
The fast train was perfect, extremely comfortable and relaxing. There was no problem getting help with our luggage. Also we liked the scenery. Only suggestion is we were really surprised about how enormous the stations were.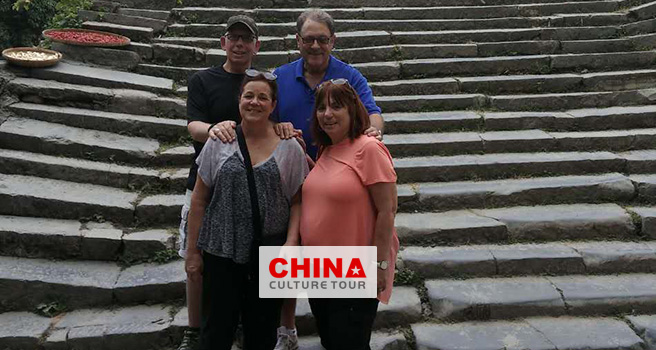 Guilin
Cooking school and Yangshuo were worth going out of your way for. While Guilin did seem like Disneyland, which was weird at first we really liked it. I would tell travels that while the sights are wonderful the best part of China is interacting with the people. We loved the dancers on the street, the people who wanted to be in pictures with us and students wanting to practice their English. This is a country undergoing rapid change and we experienced it.
For suggestions for future traveler, the more traditional things you can include, the better. We had no idea we would go to a traditional tea ceremony at the Confucius Temple in Shanghai and loved it. Also found the Jewish synagogue tour wonderful.
We would absolutely recommend you. You can definitely use us as a reference Email would be best.
Bernice and Elliot from US, customized a Best China Tour to Beijing Xian Guilin Shanghai and Hong Kong
More Helpful Similar China Tour Reviews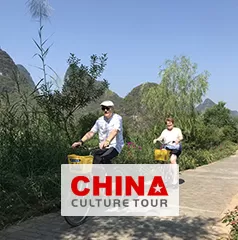 "
Hello Nora At last we are sending you some feedback. I am so sorry for such a long delay - you must have thought that we... " Read More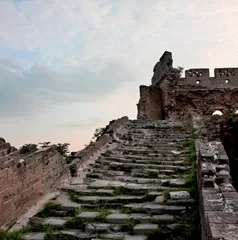 "
Hi Nora, The Panda Bears in Chengdu and the Terra Cota Warriors. Also, the Great Wall. We went with our daughter (not... " Read More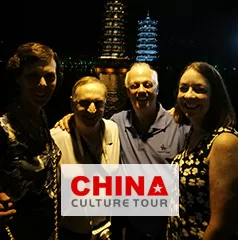 "
Grace, I just left a lengthy review on TripAdvisor. Too bad it is hidden under Guilin. I wish people who searched... " Read More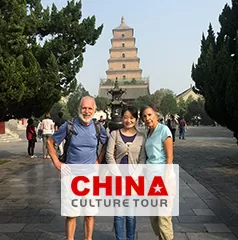 "
Hi Grace, Most of the attractions were memorable - Great Wall, Terra-Cotta Army Museum, and the Yangtze River Cruise. ... " Read More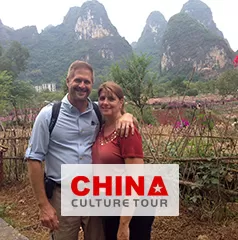 "
Grace, Thank you again for coordinating such a great China tour for us! If I had to pick one top spot, I would say most... " Read More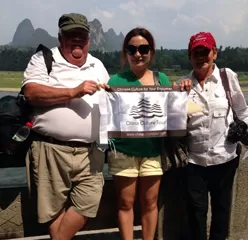 "
Dear Grace, I apologize for my tardiness in answering your request re our China trip. I was going to try to go through each... " Read More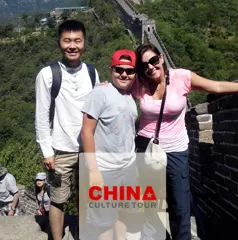 "
Hi Grace, I hope you are well. I have been travelling for business, sorry for delayed response. Please see the responses... " Read More
ANY QUESTIONS?
This tour is tailor-made and we can tailor to meet your reqeusts. Your personal travel consultant will contact you within 24 working hours!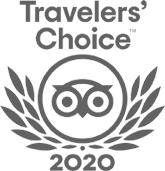 FABULOUS TOUR COMPANY
CHINA OCTOBER - NOVEMBER 2019 We researched several companies and studied reviews on Trip Adviser before contacting who did a very China Culture Tour with an initial query. Right from the outset Grace who owns the company was excellent. She emailed detailed with pictures information and a suggested…read more details
Karen from US
Ready to Create a Unique Dream Travel?