John from USA Customized a 22 Days Best China Tour
Grace,
Thank you again for coordinating such a great China tour for us!
If I had to pick one top spot, I would say most enjoyed visiting Yangshuo because the Karst formations there are so beautiful and unlike anything I have seen before. I particularly enjoyed the area along the Dragon River where our hotel, Yangshuo Mountain Retreat, was. Compared to the Li River, which was bustling with motorized boats, the Dragon River is less crowded and more peaceful. I would have loved to have spent more time in that area hiking.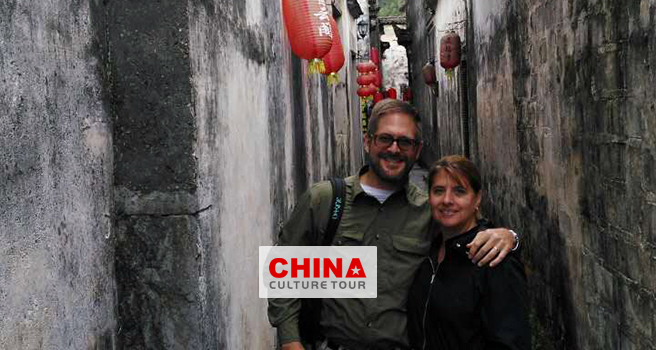 Huangshan
But it is so hard to pick one place. Four other places deserve special mention. One was hiking the Great Wall from Gubeikou to Jinshanling because the area was almost deserted (we say only 6 other hikers in 3 ½ hours) and the wall in its unrestored condition was so picturesque. Another favorite was the Longji Rice Terraces; even though the harvest had already happened, and so the hills were not as beautiful as they would have been a few weeks earlier, it was still beautiful country and it was inspiring to see what a beautiful geometry had been created by generation upon generation of labor. A third was the Yellow Mountains which, even though the weather was foggy, were stunningly beautiful. The fourth was Hongcun Village, which we recognized from the opening scene of Crouching Tiger, Hidden Dragon, as well as several of the other old villages we visited, like Xidi; they were beautiful and gave us a sense of traditional China.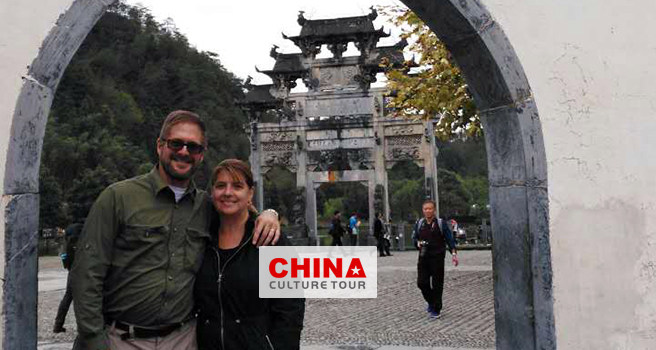 Huangshan
For the best guide, that is also hard to say. We loved Christina in Xian, Linda in Guilin, and April in Huangshan. If I had to pick one (I hate to have to pick one because all three were great), I would say April. She seemed to have a deep passion for and knowledge of Chinese culture, which she shared with us. Her English was great. We felt like we became friends with her so quickly. She took us to a visit a friend's tea shop, run by a family that had been in the tea business for generations, and we had a great time there, and we loved that personal touch. She came back the last day (after our flight was delayed overnight) to get us to the airport and see us off, even though it meant she had to delay some weekend plans she had with visiting friends, and then she would not even accept a tip for that extra time.
But I do not want to leave out Christina and Linda. We felt like we became good friends with both of them as well. They were both very knowledgeable and friendly. Both were very flexible, with Linda adding in a trip to the Tea Research Institute and Christina adding in a trip to the Han tombs, joining us for the Xian "opera", and even agreeing to be our guest for a foot massage.
For hotel, none of the hotels disappointed, and most were fantastic. I most enjoyed Hans Royal Garden because of the old China feel and the location in the hutongs; even though there were some little things (like fraying carpet or a little peeling paint) that were showing their age, that did not detract from the experience.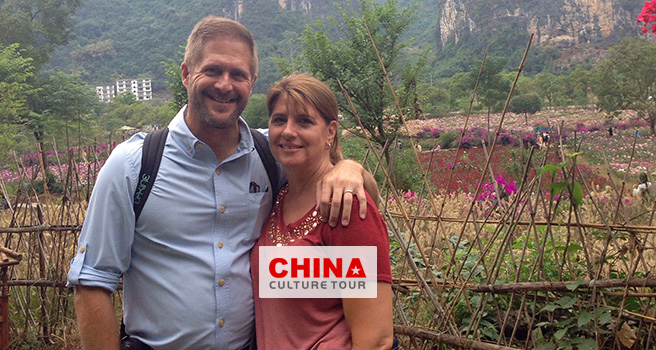 Yangshuo
The Wyndham in Xian deserves special mention, both for the huge suite they upgraded us to and the best service we had anywhere on the trip. The Yangshuo Mountain Retreat deserves mention because it is a charming hotel in a stunningly beautiful location.
The Shangri-La in Guilin was an excellent hotel, but I think we would have preferred a hotel in the historic district even if the hotel facilities were not as nice.
The room on the Yangtze cruise ship was surprisingly large and comfortable, but the food was disappointing.
We were very happy with the fast train from Beijing to Xian. We do not have trains that fast or that smooth in the U.S. It took only a little longer than flying would have taken, and we got to see scenery en route. We also heard that the trains are less likely to be delayed or to have weather delays. I would recommend the fast train to travelers.
For the suggestions for future travelers, here they are: Try a remote part of the Great Wall, at least if you like hiking. Do not miss the Rice Terraces. Do a long hike. Spend more than one day in Yangshuo.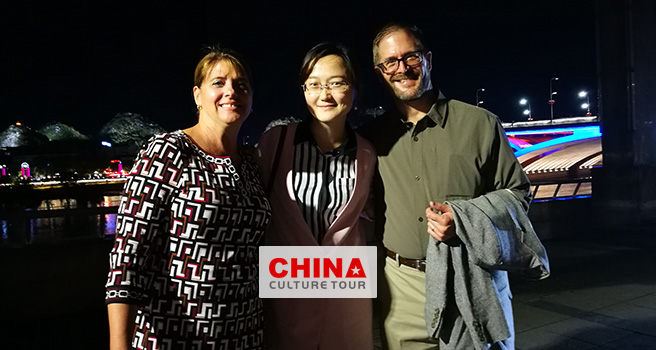 Guilin
Avoid the Changjiang river cruise. The gorges must have been spectacular before the dam when the water was so much lower, but now they are pretty but not breathtaking. The food was so-so. The shore excursions, with large groups of people, are not nearly as fun as having a personal guide.
The opera in Xian was okay but too touristy. The "Impression: Sanjieliu in Yangshuo was a bit of a disappointment, and it was hard to understand for someone not fluent in Mandarin.
For the WOW factors in our tours: Our guide: April, Christina, and Linda. The Yangshuo area; Longji; deserted part of the Great Wall; the old villages. Your own high level of responsive service; taking the time to meet with us in Guilin and show us the old town.
Absolutely we will recommend you without hesitation.
John & Marion Brooks from US, customized a Best China Tour to Beijing Xian Guilin Yangtze River Cruise Yellow Mountain and Shanghai
More Helpful Similar China Tour Reviews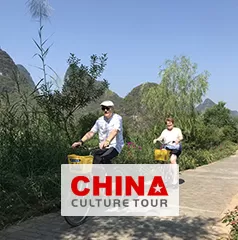 "
Hello Nora At last we are sending you some feedback. I am so sorry for such a long delay - you must have thought that we... " Read More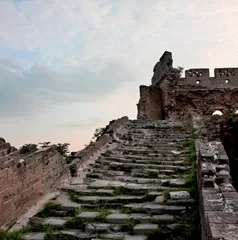 "
Hi Nora, The Panda Bears in Chengdu and the Terra Cota Warriors. Also, the Great Wall. We went with our daughter (not... " Read More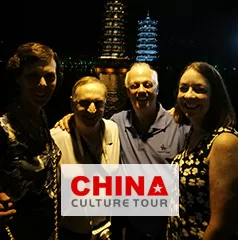 "
Grace, I just left a lengthy review on TripAdvisor. Too bad it is hidden under Guilin. I wish people who searched... " Read More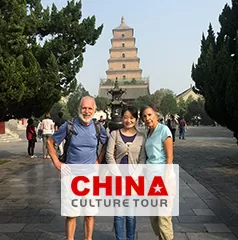 "
Hi Grace, Most of the attractions were memorable - Great Wall, Terra-Cotta Army Museum, and the Yangtze River Cruise. ... " Read More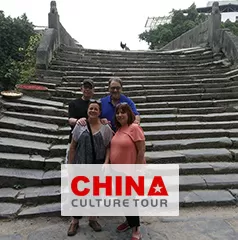 "
Hi Grace, See our answers below. Hope it helps.Have to put the Great Wall as the most memorable. I think because we... " Read More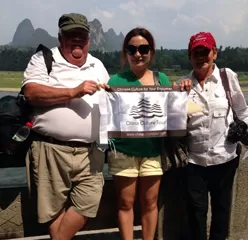 "
Dear Grace, I apologize for my tardiness in answering your request re our China trip. I was going to try to go through each... " Read More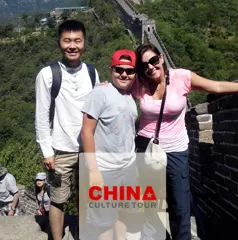 "
Hi Grace, I hope you are well. I have been travelling for business, sorry for delayed response. Please see the responses... " Read More
ANY QUESTIONS?
This tour is tailor-made and we can tailor to meet your reqeusts. Your personal travel consultant will contact you within 24 working hours!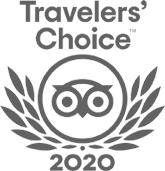 FABULOUS TOUR COMPANY
CHINA OCTOBER - NOVEMBER 2019 We researched several companies and studied reviews on Trip Adviser before contacting who did a very China Culture Tour with an initial query. Right from the outset Grace who owns the company was excellent. She emailed detailed with pictures information and a suggested…read more details
Karen from US
Ready to Create a Unique Dream Travel?