China Itinerary 1 Month , Plan a 30 Days Tour of China
What our travelers say about the China 1 month trip
Dear Grace(Wang Yu 王瑜),
"First, thank you for organizing our first trip to China. We loved it! You did a great job and we would be more than happy to recommend your services to others. Meanwhile, here are some general and specific comments about our first trip that might help plan our next one..." More about this 30 Days China tour feedback >>
Robert and Claude January from the US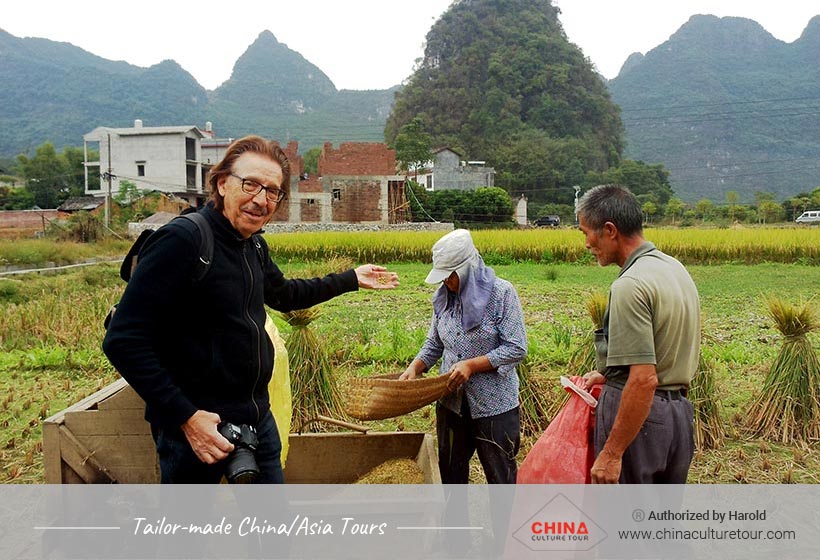 Yangshuo Farming Time
A month in China with China Culture Tour
This review is long overdue as my wife and I traveled for one month in China in October 2016(not 2017 as noted below.) The trip was flawless. Grace is the epitome of a wonderful host and we had the great pleasure of having dinner with her when we were in Guilin... More Details >>
Abelson from US
1 Month China World Heritage Itinerary from 30 to 40 Days
Beijing, Shanxi, Luoyang, Xian, Sichuan, Tibet, Yunnan, Guilin, and Shanghai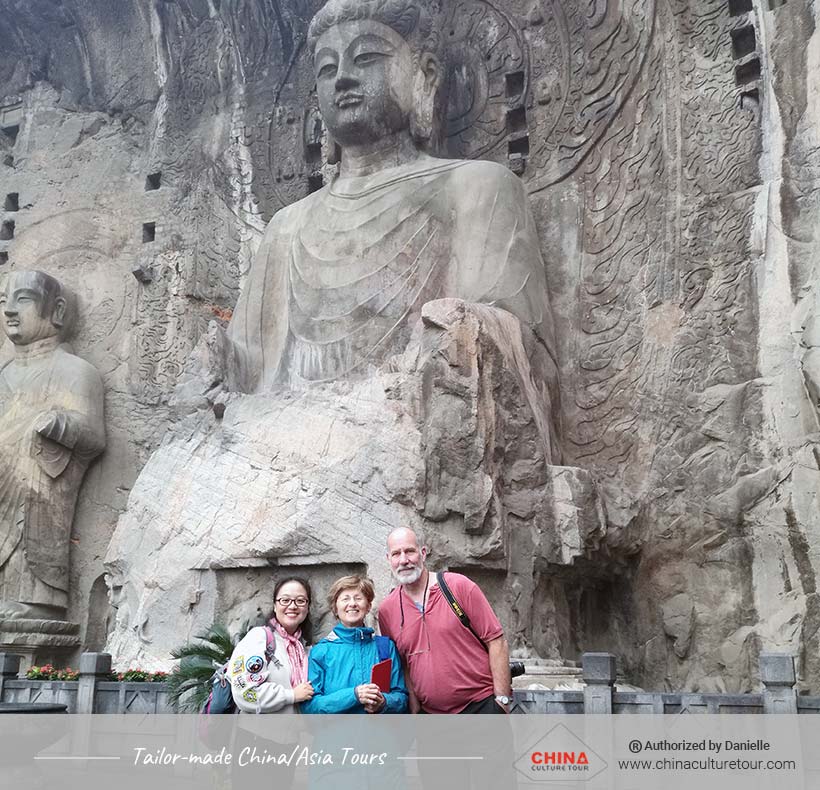 Longmen Grottoes, Luoyang
Day 1: Arrive in Beijing - Airport to hotel transfer.
Day 2: Beijing - Tiananmen Square, Forbidden City, Jingshan Park, Hutong Tour.
Day 3: Beijing - Temple of Heaven, Mutianyu Great Wall, Peking Duck for dinner.
Day 4: Beijing - Summer Palace, Lama Temple, and Confucius Temple.
Day 5: Beijing to Datong by flight, visit Yungang Grottoes and Huayan Temple.
Day 6: Datong to Wutai Mountain (about 3.5 hours' drive) – Hanging Temple and drive to Wutai Mountain
Day 7: Wutai Mountain – Temple complex
Day 8: Wutai Mountain to Pingyao (about 4 hours' drive) - Jinci Temple in Taiyuan
Day 9: Pingyao - Rishengchang, City Wall, Ming Qing Street, the Officials' Office of Pingyao County, Town House, and Shuanglin Temple.
Day 10: Pingyao to Luoyang by overnight train - Wang's Compound and Mian Mountain.
Day 11: Luoyang – Longmen Grottoes in the afternoon.
Day 12: Luoyang – Old City, Shaolin Temple, and bullet train to Xian.
Day 13: Xian - Terra-cotta Warriors and Soldiers, Muslim Street, local market.
Day 14: Xian - Big Wild Goose Pagoda, Shaanxi History Museum, Xian City Wall and the Great Mosque, Dumpling Dinner.
Day 15: Xian to Chengdu - Transfers between hotels and airport, Panda tour in the afternoon.
Day 16: Chengdu to Jiuzhai Valley - Huanglong and Jiuzhai Valley.
Day 17: Jiuzhai Valley - Shuzheng valley
Day 18: Jiuzhai Valley - Rize Valley and Zaru Valley.
Day 19: Jiuzhai Valley to Chengdu, Chengdu to Leshan, Leshan Big Buddha to Emei Mountain

Day 20: Emei Mountain to Chengdu
Day 21: Chengdu to Lhasa
Day 22: Lhasa - Sera Monastery, Norbulinka, and Tibet Museum.
Day 23: Lhasa - Potala Palace, Barkhor Street, and Jokhang Temple.
Day 24: Lhasa to Shangri La - Old City and Songzanlin Monastery.
Day 25: Shangri La - Pudacuo National Park, Village visiting.
Day 26: Shangri La to Lijiang - Tiger Leaping Gorge and Yangtze's first bend.
Day 27: Lijiang - Sites in the Lijiang ancient town.
Day 28: Lijiang - Jade Dragon Snow Mountain.
Day 29: Lijiang to Dali - Shaxi ancient town for its market and temples.
Day 30: Dali - Chongsheng Temple and the Three Pagodas, Cangshan Mountain and Erhai Lake.
Day 31: Dali to Kunming and Kunming to Guilin
Day 32: Guilin - Reed Flute Cave, Elephant Trunk Hill, Seven Star Park, and a local market.
Day 33: Guilin to Yangshuo - Li River cruise, Xinping Ancient Town, Fuli Ancient Town.
Day 34: Yangshuo: Cooking class, Chinese kungfu class, Countryside tour, Bamboo rafting.
Day 35: Yangshuo to Longji Dragon's Backbone - Ping An village, ethnic villages, rice terraced fields.
Day 36: Longji to Guilin airport to Shanghai - Half day free.
Day 37: Shanghai - The Bund, Nanjing Road, Yuyuan Garden, French Concession, Shanghai World Financial Center.
Day 38: Shanghai to your city - Hotel to airport transfer.
1 month China itinerary from 30 to 35 days to Northern China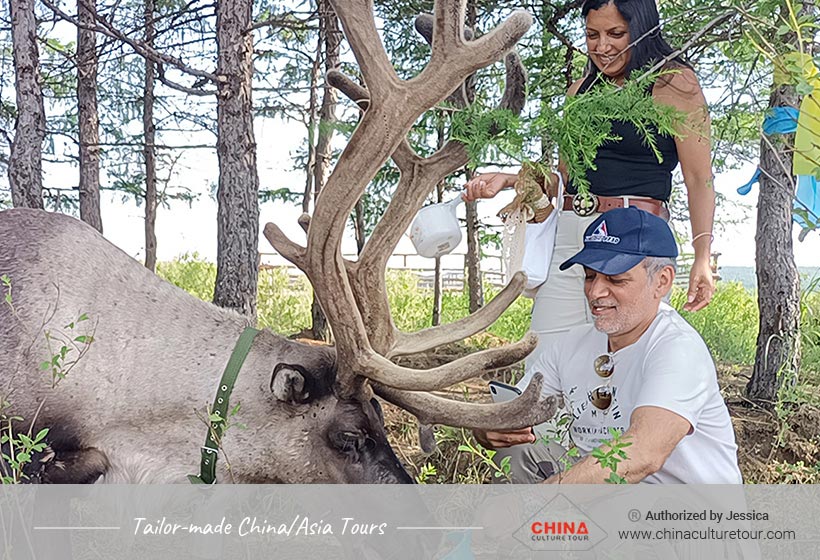 Inner Mongolia
Beijing, Inner Mongolia, Gansu, Qinghai, Tibet, Sichuan, Guilin, and Hong Kong
Day 1-4: Beijing
Explore iconic landmarks like the Forbidden City, Tiananmen Square, and the Great Wall of China, Visit the Temple of Heaven and the Summer Palace, Wander around the Hutongs, experience local culture, and Enjoy the famous Peking Duck and other local cuisines.
Day 5-10: Inner Mongolia
Take a flight to Hohhot, the capital city of Inner Mongolia, Visit the Inner Mongolia Museum to learn about the history and culture of the region, Go horseback riding and explore the grasslands, Visit the Mausoleum of Genghis Khan, visit the Wudangzhao Monastery and explore the stunning natural scenery, Experience local culture by staying in a traditional yurt.
Day 11-14: Gansu
Take a train to Lanzhou, the capital city of Gansu, Visit the Bingling Temple Grottoes, a series of Buddhist caves carved into the cliffs along the Yellow River, and Explore the Labrang Monastery, one of the six great monasteries of the Gelug school of Tibetan Buddhism, Visit the Mogao Caves, a UNESCO World Heritage site filled with ancient Buddhist art, Visit Xiahe and explore the Labrang Monastery, a major Tibetan monastery in Gansu, Explore the Mingsha Shan and Crescent Moon Lake in Dunhuang.

Day 15-17: Qinghai
Take a train to Xining, the capital city of Qinghai, Visit Qinghai Lake, the largest saltwater lake in China, Explore Kumbum Monastery, one of the most important Tibetan Buddhist monasteries in China, Visit the Dongguan Mosque, one of the largest and most important mosques in China.
Day 18-23: Tibet
Take a flight to Lhasa, the capital city of Tibet, and Visit the Potala Palace, the most iconic landmark of Tibet and a UNESCO World Heritage site, Explore Jokhang Temple, one of the most sacred temples in Tibet, Wander around Barkhor Street and experience the local culture, Visit the Sera Monastery and watch the monks debate, Take a day trip to visit Namtso Lake, one of the highest saltwater lakes in the world, Explore the Yamdrok Lake and Karola Glacier.
Day 24-29: Sichuan
Take a flight to Chengdu, the capital city of Sichuan, Visit the Chengdu Research Base of Giant Panda Breeding and see the adorable pandas, Explore the Leshan Giant Buddha, the largest Buddha statue in the world, Try the famous Sichuan cuisine, including spicy hotpot and map tofu, Visit the Jiuzhaigou National Park, a UNESCO World Heritage site known for its stunning natural scenery, Explore the Huanglong Scenic and Historic Interest Area, known for its colorful pools and limestone formations.
Day 30-33: Guilin
Take a flight to Guilin, known for its stunning natural scenery, Take a cruise down the Li River and admire the Karst mountains, Visit the Reed Flute Cave, a natural limestone cave with amazing rock formations, Explore the Longji Rice Terraces, a UNESCO World Heritage site
Day 34-35: Hong Kong
Take a flight to Hong Kong and explore the city, Visit Victoria Peak and enjoy the panoramic view of Hong Kong, Walk along the Tsim Sha Tsui Promenade and enjoy the famous light show, Visit the Big Buddha on Lantau Island and the Po Lin Monastery, Go shopping and enjoy the local cuisine in areas like Causeway Bay
1 month China itinerary from South to North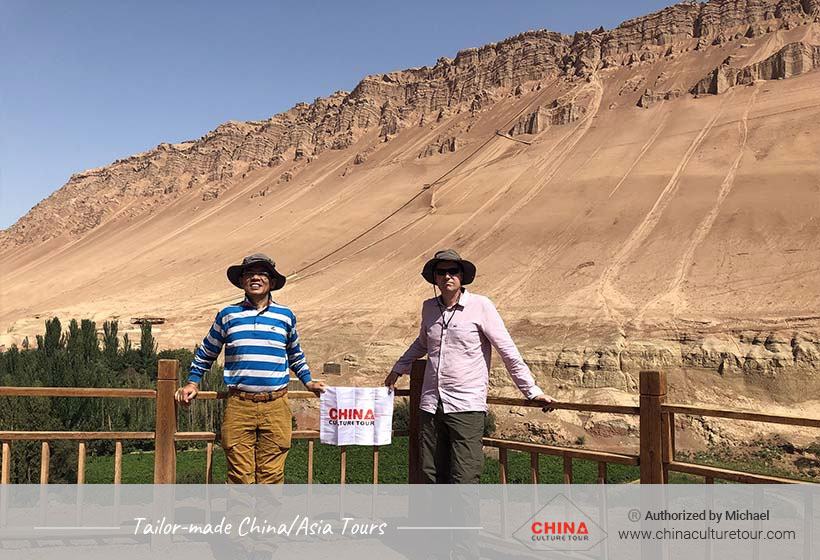 Flaming Mt. Xinjiang
Hong Kong, Guilin, Sichuan, Xi'an, Xinjiang, Gansu, Inner Mongolia, and Beijing
Day 1-2: Hong Kong
Explore the city's bustling streets, try local street food, and visit iconic landmarks like Victoria Peak and The Big Buddha. Take a ferry to Lantau Island and spend a day at Disneyland or Ocean Park. Visit the Hong Kong Museum of History and learn about the city's past.
Day 3-6: Guilin
Take a scenic boat ride along the Li River and marvel at the towering karst mountains and picturesque villages. Explore the Reed Flute Cave and its stunning stalactites and stalagmites. Visit the Longji Rice Terraces and hike through the stunning landscape. Spend a day in Yangshuo, a charming town with lively markets and scenic countryside.
Day 7-12: Sichuan
Visit Chengdu and see the pandas at the Chengdu Research Base of Giant Panda Breeding. Try local Sichuan cuisine, known for its spicy flavors and numbing sensations. Visit the Leshan Giant Buddha, a towering statue carved into the side of a cliff. Hike through the stunning Jiuzhaigou Valley National Park, with its crystal-clear lakes and waterfalls. Visit the Mount Emei Scenic Area, a UNESCO World Heritage Site with stunning views and ancient temples.
Day 13-14: Xi'an
Visit the Terracotta Warriors, a UNESCO World Heritage Site and one of China's most iconic attractions. Walk or bike along the ancient city walls of Xi'an and admire the views. Visit the Great Mosque of Xi'an and explore the Muslim Quarter.
Day 15-19: Xinjiang
Visit the Kashgar Sunday Bazaar, one of the largest and most vibrant markets in the region. Explore the stunning Karakoram Highway, one of the world's highest roads. Visit the Id Kah Mosque, the largest mosque in China, located in the city of Kashgar. Visit the Tianshan Mountains and go on a hike or take a cable car to enjoy the stunning views. Visit the Karez irrigation system, an ancient underground irrigation system that is still in use today.
Day 20-23: Gansu
Visit the Mogao Caves in Dunhuang, a UNESCO World Heritage Site with stunning Buddhist art and architecture. Explore the Labrang Monastery in Xiahe, one of the largest Tibetan Buddhist monasteries in China. Visit the Yellow River Stone Forest and marvel at the unique rock formations. Explore the Zhangye Danxia National Geological Park, with its colorful sandstone formations.
Day 24-29: Inner Mongolia
Visit the grasslands of Hohhot and experience the nomadic way of life. Visit the Ordos Desert and go on a camel ride or sandboarding adventure. Explore the stunning Xilamuren Grassland and go on a horseback ride. Visit the Gegentala Grassland and experience traditional Mongolian culture, including horseback riding and archery.
Day 30-33: Beijing
Visit the iconic Great Wall of China, one of the world's most famous landmarks. Explore the Forbidden City, the former imperial palace of the Ming and Qing dynasties. Visit the Temple of Heaven, a stunning temple complex and UNESCO World Heritage Site. Take a walk through the hutongs, the narrow alleyways that are a window into traditional Beijing life.

If the above routes are not your cup of tea, then contact us to customize a 1-month China tour itinerary >>
You may be interested in more private China Tours
We offer Tailor-made Tour with 1-on-1 service, you can view our China tour samples, or customize a tour of China or customize a tour to Asia.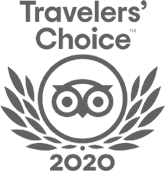 FABULOUS TOUR COMPANY
CHINA OCTOBER - NOVEMBER 2019 We researched several companies and studied reviews on Trip Adviser before contacting who did a very China Culture Tour with an initial query. Right from the outset Grace who owns the company was excellent. She emailed detailed with pictures information and a suggested…read more details
Karen from US
Ready to Create a Unique Dream Travel?