China Itinerary 3 Weeks, Plan a 21 Days Trip to China
The best possible 3-week itinerary for China could include visiting iconic sites like the Great Wall and Terracotta Warriors, exploring cultural cities such as Beijing and Xi'an, experiencing the modernity of Shanghai and Hong Kong, admiring natural wonders like the Zhangjiajie National Forest Park and the Yangtze River, and immersing oneself in local food and customs, all while appreciating the country's rich history and diverse landscapes.
What Our Clients Say the 3 Weeks Itinerary in China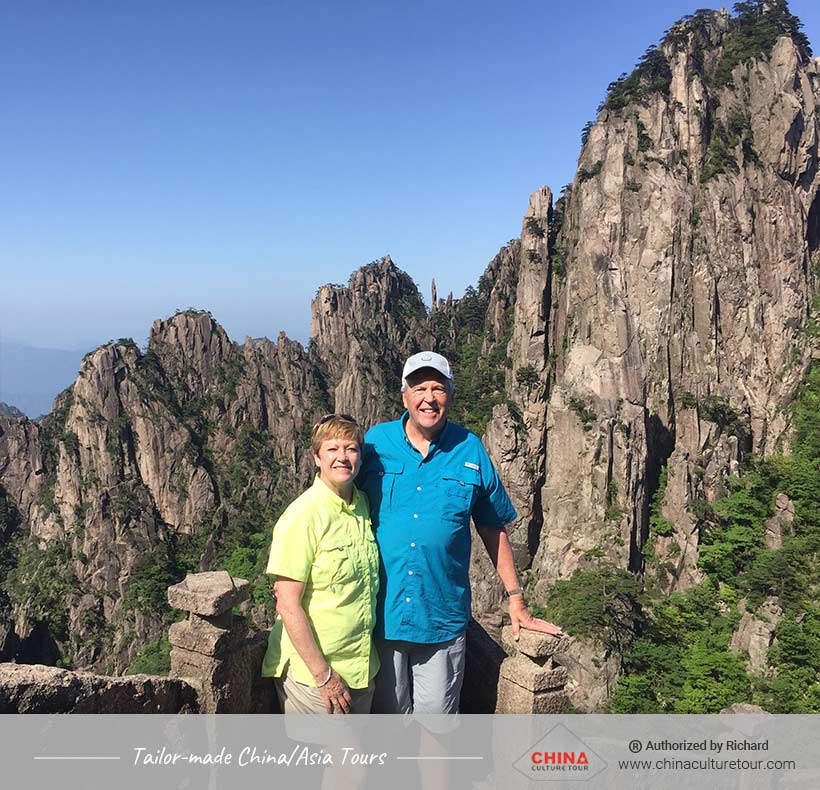 Yellow Mountain, Huangshan
"Hi Nora, We have had many wonderful experiences in 21 days! There were many "wow" moments - How modern China's cities are, The Terra Cotta Warriors, the Yellow Mountains, and Shanghai at night all come to mind. Special moments included a calligraphy demonstration (can't remember where but it was around Buddha temples) and making dumplings for lunch which gave us a glimpse of life in a family home." View this 21 Days China tour feedback >>
3 Weeks Itinerary from the North to the South of China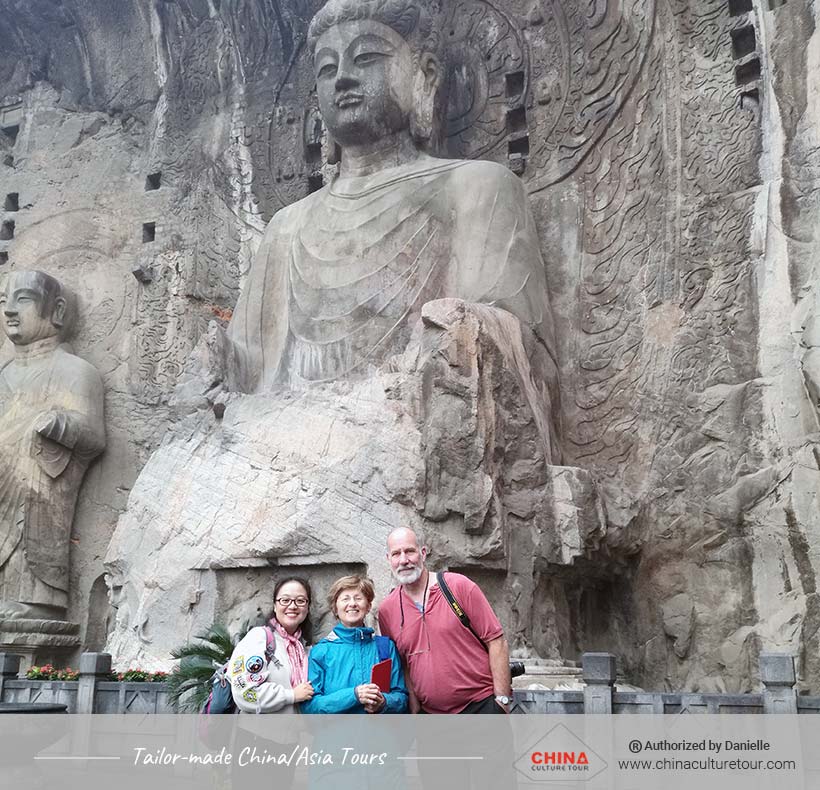 Longmen Grottoes, Luoyang
Beijing Datong Wutai Mountain Pingyao, Luoyang Xian Guilin and Shanghai
Day 1: Arrive at Beijing - Airport for hotel transfer.
Day 2: Beijing - Tiananmen Square, Forbidden City, Jingshan Park, Hutong Tour.
Day 3: Beijing - Temple of Heaven, Mutianyu Great Wall, Peking Duck for dinner.
Day 4: Beijing - Summer Palace, Lama Temple, and Confucius Temple.
Day 5: Beijing to Datong by flight, visit Yungang Grottoes and Huayan Temple.
Day 6: Datong to Wutai Mountain (about 3.5 hours' drive) – Hanging Temple and drive to Wutai Mountain
Day 7: Wutai Mountain – Temple complex
Day 8: Wutai Mountain to Pingyao (about 4 hours' drive) - Visit Jinci Temple in Taiyuan en route
Day 9: Pingyao - Rishengchang, City Wall, Ming Qing Street, the Officials' Office of Pingyao County, Town House, and Shuanglin Temple.
Day 10: Pingyao to Luoyang by overnight train K237(00:39-11:17) (the only train available since 2023)- Wang's Compound and Mian Mountain, etc.
Day 11: Luoyang – after lunch, visit the Longmen Grottoes in the afternoon.
Day 12: Luoyang – Old City, Shaolin Temple, and bullet train to Xian, night tours to the Muslim Street, Music Fountain, etc.
Day 13: Xian - Terra-cotta Warriors and Soldiers, Muslim Street, local market.
Day 14: Xian to Guilin by night flight - Big Wild Goose Pagoda, Shaanxi History Museum, Xian City Wall and the Great Mosque, Dumpling Dinner.
Day 15: Guilin - Reed Flute Cave, Elephant Trunk Hill, Seven Star Park, and a local market.
Day 16: Guilin to Yangshuo - Li River cruise, visit Xinping Ancient Town and Fuli Ancient Town in the afternoon, West Street at night, or enjoy a night show such as Impression Sister Sanjie Liu.
Day 17: Yangshuo - Cooking class, Chinese kungfu class, exploring the countryside by biking, Bamboo rafting.
Day 19: Yangshuo to Longji Dragon's Backbone - Ping An village, ethnic villages, rice terraced fields.
Day 20: Longji to Guilin airport to Shanghai - explore the villages before transfer to the airport. (You can choose to visit Hong Kong by taking a train to Shenzhen and entering Hong Kong)
Day 21: Shanghai - The Bund, Nanjing Road, Yuyuan Garden, French Concession, Shanghai World Financial Center.
Day 22: Shanghai departure
Note: If you prefer a relaxed itinerary, you can consider reducing the number of destinations by 1 to 2.

3 Weeks Highlights of China Itinerary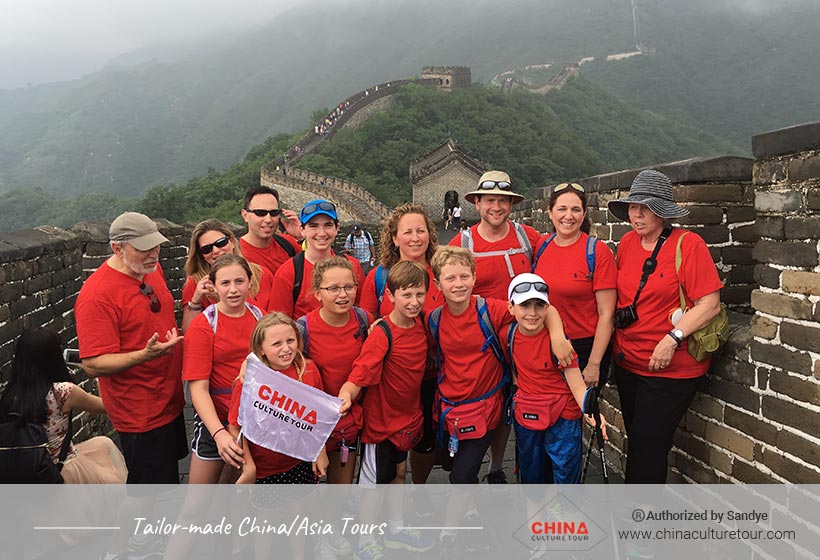 Mutianyu Great Wall, Beijing
Beijing Xian Huangshan Hangzhou Zhangjiajie Guilin Chengdu and Shanghai
Day 1: Arrive in Beijing
Day 2: Forbidden City plus Jingshan Park, Temple of Heaven, and Summer Palace.
Day 3: Great Wall of China at Mutianyu or Jinshanling, .
Day 6-8: Fly to Xian and visit the Terracotta Warriors and the ancient city walls.
Day 9-11: Take a high-speed train to Chengdu and visit the Panda Research Base and the Wenshu Monastery.
Day 12-15: Fly to Shanghai and explore the city's modern architecture and historic sites such as the Bund and Yuyuan Garden.
Day 16-19: Take a train to Guilin, take a boat trip on the Li River, and visit the Reed Flute Cave and the Elephant Trunk Hill.
Day 20-21: Fly back to Beijing and depart.
21 Days itinerary for Beijing, Xi'an, Yunnan, and Tibet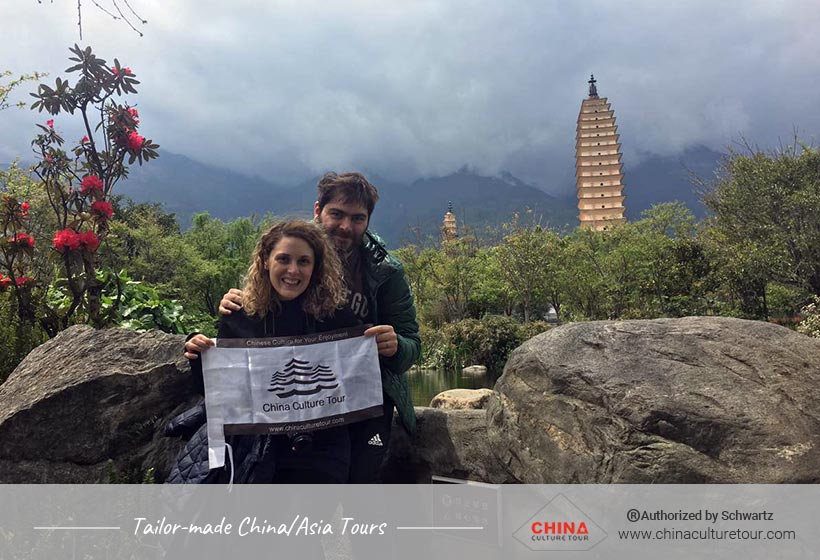 Three-Pagodas, Dali, Yunnan
Day 1-3: Arrive in Beijing and spend three days exploring the city, visiting sites such as the Great Wall, Forbidden City, and Temple of Heaven.
Day 4-6: Take a train or flight to Xi'an and spend three days exploring the city, visiting sites such as the Terracotta Warriors and the ancient city walls.
Day 7-10: Take a flight to Yunnan and spend four days exploring the province, visiting sites such as Lijiang Old Town, Tiger Leaping Gorge, and Stone Forest.
Day 11-14: Take a flight or train to Tibet and spend four days exploring the region, visiting sites such as Potala Palace, Jokhang Temple, and Mount Everest Base Camp.
Day 15-17: Return to Yunnan and spend three days exploring other parts of the province, such as Dali and the Yuanyang Rice Terraces.
Day 18-20: Return to Xi'an and spend three days exploring the city and surrounding areas, such as Huashan Mountain and the ancient city of Pingyao.
Day 21: Return to Beijing for your flight home
3 Weeks China itinerary from South to North
Hong Kong, Guilin, Yangshuo, Shanghai, Hangzhou, Yellow Mt., Xian, Pingyao, Datong, and Beijing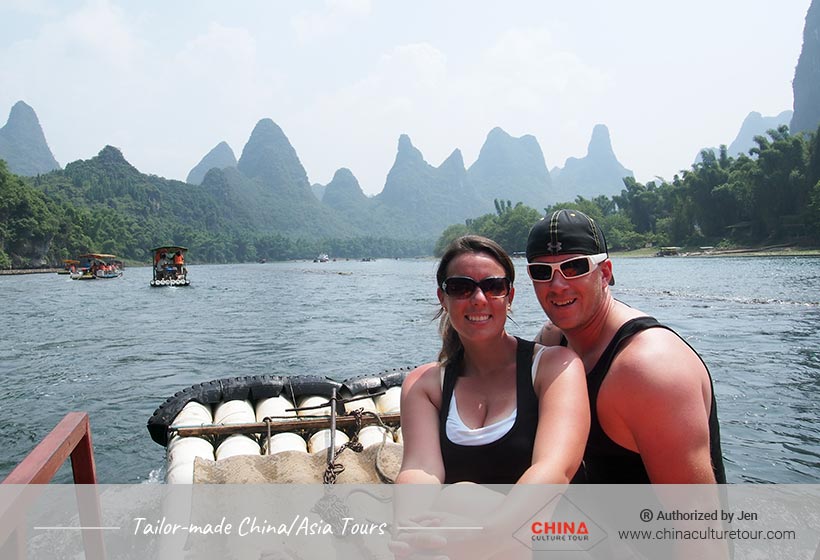 Li River Cruise, Yangshuo, Guilin
Day 1-3: Hong Kong, Explore the city, enjoy the skyline, and experience the local culture.
Day 4-5: Guilin, Cruise along the Li River and enjoy the stunning karst mountain scenery. Visit the Reed Flute Cave and Elephant Trunk Hill.
Day 6-7: Yangshuo, Take a bamboo raft ride along the Yulong River and enjoy the countryside scenery. Watch the nightly performance of "Impression Liu Sanjie".
Day 8-10: Shanghai, Take a stroll along the Bund and visit the Shanghai Tower. Explore the French Concession neighborhood and sample the local cuisine.
Day 11-12: Hangzhou, Take a boat ride on the West Lake and visit the Lingyin Temple. Explore Hefang Street and experience the local culture.
Day 13-14: Yellow Mountain, Hike up Huangshan Mountain and watch the sunrise or sunset. Visit the hot springs and relax in the mineral waters.
Day 15-17: Xi'an, Visit the Terracotta Warriors Museum and walk or cycle along the ancient city walls. Sample the local cuisine, including roujiamo and biangbiang noodles.
Day 18-19: Pingyao, Walk around the ancient walled city and visit the Rishengchang Draft Bank Museum. Try the local Pingyao beef dishes.
Day 20: Datong, Visit the Yungang Grottoes and the Hanging Temple. Walk around the ancient city walls of Datong.
Day 21-24: Beijing, Visit the Great Wall of China, the Forbidden City, and the Summer Palace. Sample the local specialties, including Peking duck and jianbing.

If the above-mentioned itineraries are not your cup of tea, then contact us to customize your 3 weeks China tour itinerary >>
You may be interested in more private China Tours
We offer Tailor-made tours with 1-on-1 service, you can view our private China tours, customize a tour of China or customize a tour to Asia.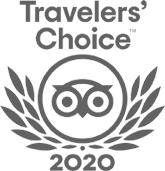 FABULOUS TOUR COMPANY
CHINA OCTOBER - NOVEMBER 2019 We researched several companies and studied reviews on Trip Adviser before contacting who did a very China Culture Tour with an initial query. Right from the outset Grace who owns the company was excellent. She emailed detailed with pictures information and a suggested…read more details
Karen from US
Ready to Create a Unique Dream Travel?