Richard from US Customized a 21 Days Senior Tour of China
Hi Nora,
We have many wonderful experiences in 21 days!
There were many "wow" moments - How modern China's cities are, The Terra Cotta Warriors, the Yellow Mountains, Shanghai at night all come to mind. Special moments included a calligraphy demonstration (can't remember where but it was around Buddha temples) and making dumplings for lunch which gave us a glimpse of life in a family home. Pandas were great - park was beautiful - and they were very active while we were there. Everyone should get a Chinese massage and ours was excellent at the Grand Mercure Hotel in Xi'an, as well as a foot massage in Yangshuo. Watching people play, dance, and sing in parks made us smile.
For the guide, all were excellent - hard to choose a favorite but Anna stands out for her effervescence and Vivian for her passion about the Jinsha Site museum.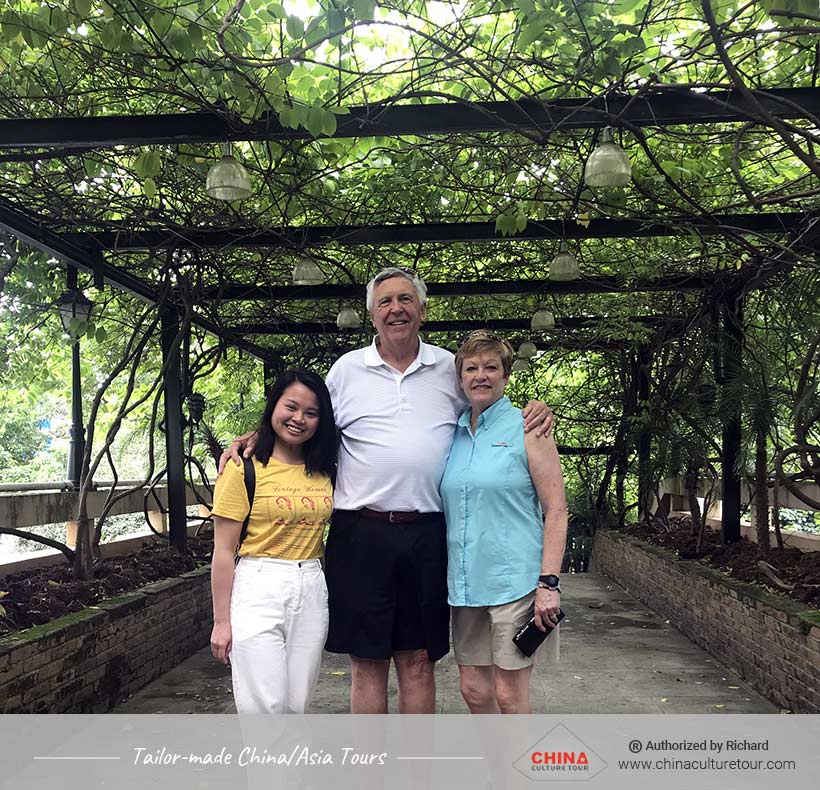 Nora and Richard's, Guilin
For the meals/hotels: We are very happy with meals and accommodations, which we felt were appropriate to the location. Grand Hotel in Shanghai was spectacular, Pig Inn so quaint and a real "slice of life", Mountain Retreat a welcome break to enjoy communicating easily and familiar food and we would have liked more time there. If you like Chinese food in general you'll be happy, so we were. Hot pot in Chengdu and McFound in Guilin were memorable. Andrea enjoyed trying unfamiliar foods but drew the line at duck heads and various feet. Our three "fine dining" meals were outstanding and worth every penny given the attentive service, creative and beautifully prepared dishes, and views. These were Oyster at the Sheridan (thanks to Dawn for the recommendation and reservation), M on the Bund, and Da Dong in Beijing for Peking duck. You mentioned M on the Bund in your information - consider revising your price estimations. We found them low but realize everyone eats differently and you should note that the estimation is for food only.
We have some suggestions for your future clients. For us, the tour of the Cottage of Du Fu could have been shorter. The small towns and markets start to look alike so fewer of these would have suited us. Pick one of two of the most vibrant markets and a couple of examples of small towns and let the others go. This would have allowed us to have more time at Mountain Retreat for cooking and calligraphy classes, etc. Tell your clients there is a good market at the entrance to the Yangtze River Cruise for buying a gallon of water, wine, and spirits. Encourage ladies to always carry a supply of tissue for restrooms and restaurants, where westerners are accustomed to larger napkins.
We loved the trains; once we figured out how to read the tickets and guides were very helpful getting us into the stations and in the right place. This was our first real experience with trains and they were fast, on time, and comfortable.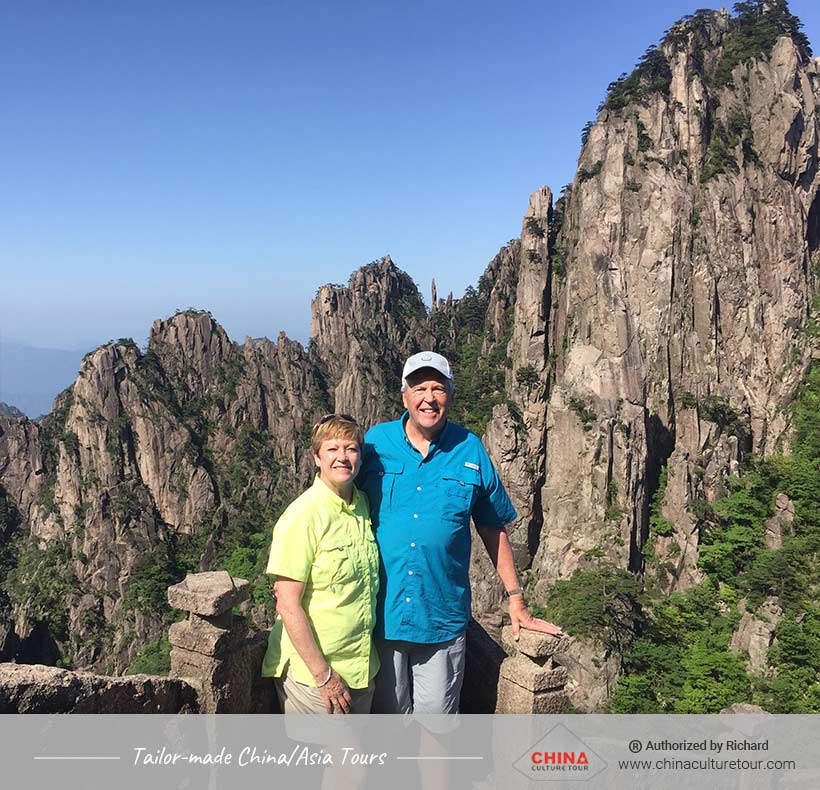 Yellow Mountain
We found you on the Internet. We didn't want a group tour and your ability to personalize the trip specifically for us suited our needs perfectly.
We would be delighted to share our experience with your potential clients. You provide the ideal way to appreciate your beautiful country and we were very pleased with our China trip - truly the experience of a lifetime. Ask your clients to put China Reference in the subject line so we recognize it as a legitimate email and not spam. Email addresses are dickwuoxxx@aol.com and awuoxxx@aol.com. So glad we got to meet you in Guilin!
I am still in the process of going through photos as I took over 2,000. If you decide to use us as a reference and need a photo, let me know.
Richard from US,customized a Senior Friendly China Tour to Beijing Xian Chengdu Yangtze Cruise Shanghai Huangshan Guilin and Hong Kong
More Helpful Similar China Tour Reviews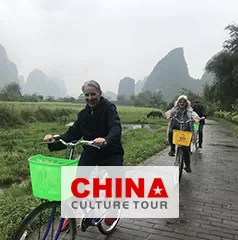 "
Hi Grace, My sincere apologies for not getting this back to you earlier. Thank you, thank you for such an amazing tour of... " Read More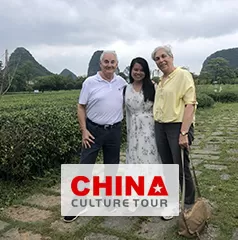 "
Trip of a Lifetime My husband and I had always wanted to go to China but I do not like group tours. I went online and researched... " Read More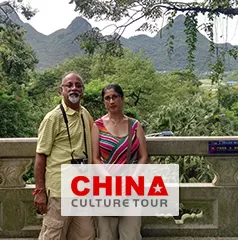 "
Good Morning Grace, Greetings from a sunny autumn day in London! Sorry for my delayed email, with the Diwali, the festival... " Read More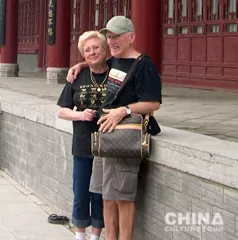 "
Hi Joni: We had an absolutely wonderful trip to China and were more than happy with Morgen Mo's recommendations and service. Actually... " Read More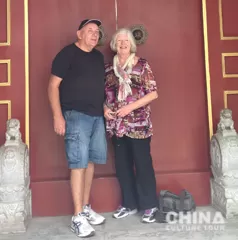 "
Dear Grace, Good to hear from you. We have completed the survey below. Beijing We like the Terracotta Warriors. They were... " Read More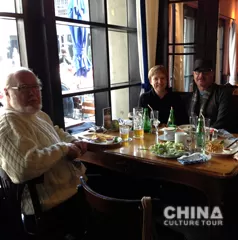 "
Dear Grace, Please find our answers to your questionnaire and thanking you again for organizing this wonderful China trip. Everything... " Read More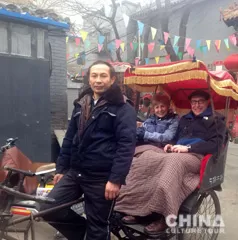 "
Hello Grace, The experience we had in China was outstanding. It was very educational and enlightening. Beijing Shanghai Xi'an "We... " Read More
ANY QUESTIONS?
This tour is tailor-made and we can tailor to meet your reqeusts. Your personal travel consultant will contact you within 24 working hours!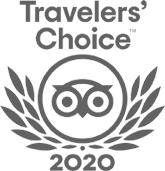 FABULOUS TOUR COMPANY
CHINA OCTOBER - NOVEMBER 2019 We researched several companies and studied reviews on Trip Adviser before contacting who did a very China Culture Tour with an initial query. Right from the outset Grace who owns the company was excellent. She emailed detailed with pictures information and a suggested…read more details
Karen from US
Ready to Create a Unique Dream Travel?